​Popular Routes
– Réunion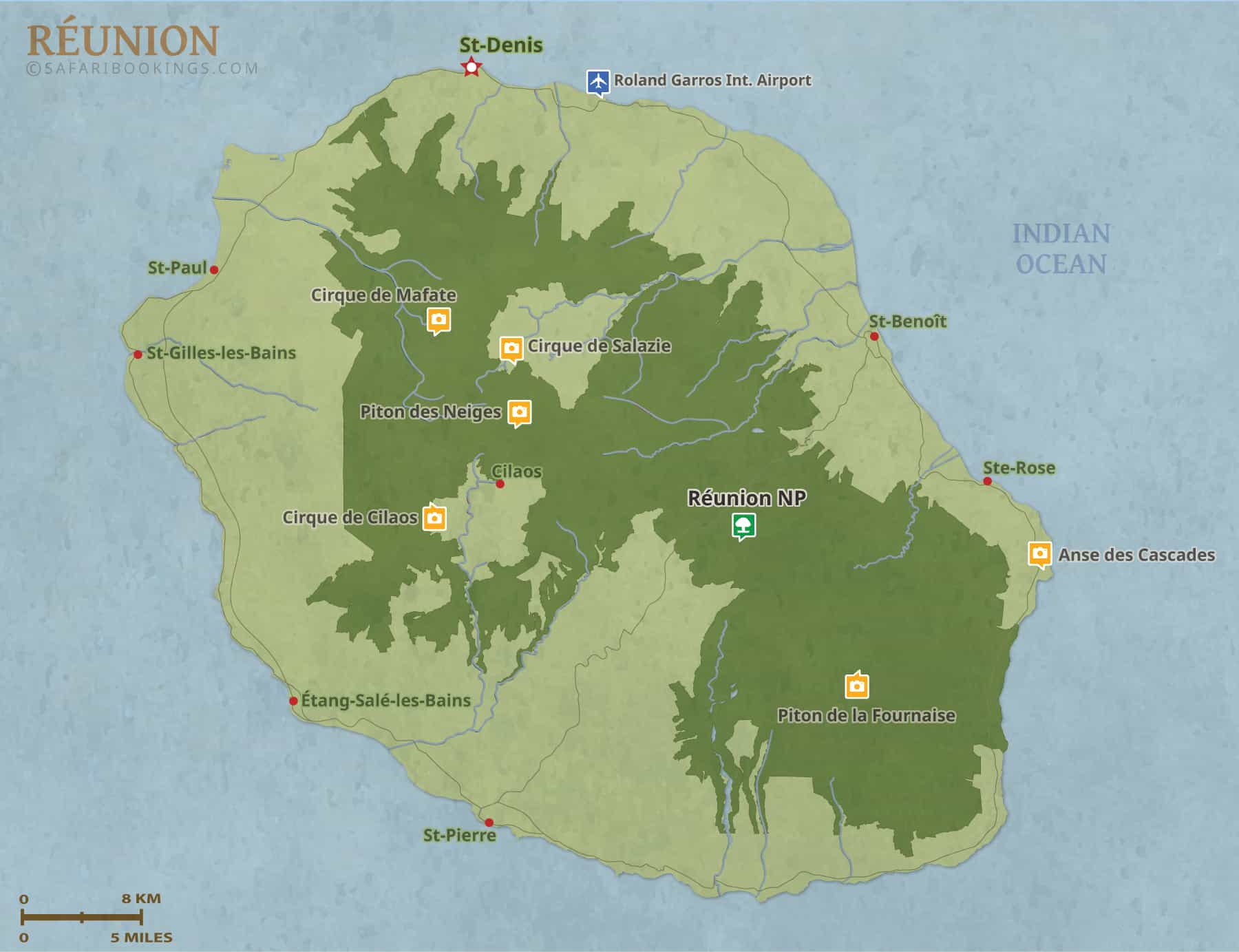 If you want to visit Réunion to relax on the beach, a week at one of the resorts on the east coast might be all you need. You could make a day trip to one of the cirques (valleys formed by glacial erosion) or to the active volcano Piton de la Fournaise. To get a better feel for the island and what it has to offer, you'll need about two weeks, or more if you're into serious hiking.
Réunion's Grand Tour
(1.5 to 2.5 weeks)
This itinerary takes in some of the best beaches, picturesque towns and the highlights of the rugged interior with its volcanoes and three cirques.

Destinations:
Saint-Denis

(1 to 2 days)

, with its café culture, is the Paris of the Indian Ocean
Boucan Canot

(1 to 2 days)

is a trendy town with a stunning beach
St-Gilles-les-Bains

(2 to 3 days)

is a beautiful beach resort with lots of restaurants and bars
Le Maïdo

(1 day)

is one of the most spectacular viewpoints in the country
Cilaos

(3 to 4 days)

is a great base for hiking, including to the island's highest peak, Piton des Neiges
Saint-Pierre

(2 to 3 days)

is a vibrant town and the perfect base for visiting the active volcano Piton de la Fournaise
Sainte-Rose

(1 to 2 days)

is a good base from which to see the old lava flows and experience the rural atmosphere of the east coast

Popular add-ons:
L'Ermitage-les-Bains for water sports and a visit to the botanical gardens
Hell-Bourg for beautiful scenery, Creole architecture and visiting Cirque de Salazie
Want To Visit Réunion?