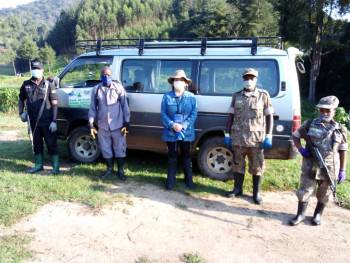 East African Jungle Safaris
4.8/5 – 107 Reviews
Office In:

Size:

10-20 employees (Founded in

2013

)

Member Of:

AUTO

,

TUGATA

&

UTB

Tour Types:

Custom budget & mid-range tours that can start every day

Destinations:

Price Range:

$40 to $400

pp

per person

per day

(USD, excl. int'l flights)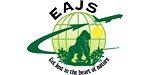 Request a Quote


for a custom tour
Your request will be sent directly to the operator
If preferred, you can contact the operator directly
Harrieth
–
SE
Visited: January 2016
Reviewed: Feb 18, 2016
Email Harrieth | 50-65 years of age | Experience level: first safari
Thoughtful organizers
I was on a 3 day safari to Murchison Falls with some problems along the way that they solved in the best way . I got to enjoy the wildlife and can recommend them for a safari .
Kris
–
PL
Visited: January 2016
Reviewed: Feb 13, 2016
Email Kris | 35-50 years of age | Experience level: over 5 safaris
Car rental
Actually we did not book any trip from East African Jungle Safaris, however, we rented a car (Toyota Land Cruiser) with the driver from this company and travelled from around in Rwanda and Uganda. Briefly speaking, nice people, good and professional service. All people from East African Jungle Safaris we had contact with are reliable and really nice (Fred in Kampala, Frank in Kigali, and our driver Twahibu).
Kris
Jun
–
CN
Visited: December 2015
Reviewed: Dec 21, 2015
well planned
The accommodation choice could have been better. Other than that, it was well planned and executed. The van was great for a small group as well. Most importantly, Freddy was trustworthy!
Rebecca
–
US
Visited: July 2015
Reviewed: Aug 17, 2015
Caring, personal service
I did a 3 day tour out to Bwindi Impenetrable Forest (from Kampala) to see the gorillas. Fred was great in terms of answering my questions in a timely manner and making sure everything was as I wanted. He even made a special trip to the airport on his birthday to meet me for final payment two weeks before my trip! He is an honest, trustworthy guy. My only big complaint is that it is currently not easy to pay for these safaris by credit card other than Visa, but I know this is being worked on. If he could accept credit cards over the Internet, that would be the only change I'd make. Otherwise, the prices and experience were great!
Oscar
–
ES
Visited: August 2022
Reviewed: Aug 15, 2022
Email Oscar | 35-50 years of age | Experience level: 2-5 safaris
The review below is the personal opinion of Oscar and not of SafariBookings.
disappointment
Travel from 22-July to 12 August.

Hi Fred,
I am providing to you a feedback about our travel.
We have been usually travelling to different Africa countries, and we have experiences with other tour companies.
The Itinerary were quite good, wildlife, community interactions, activities, natural parks, treekings, etc.
Eddie is a good chauffeur-driver, nice person, but not a tourist guide. He is mute, any explanations, not interesting information about Uganda. For instance, when I lost my mobile phone he rejected to call me to make the phone ring, etc.
Sandton Hotel in Kasese:
• room was not ready when we arrived around 13:00
• small room with two individual beds (see picture attached).
• No tap water in whole day.
…and finally we had to look for other lodge by ourselves without any compensation or reimbursement from your side.
Too wicked and ugly to make us pay breakfast first day.
We experienced 2 days with long car drive, leaving around 7:00-7:30 and arriving lodge around 16:00-16:30 without stops for lunch with my daughter starving (just to fill up the tank), and pack lunch either despite our suggestions to pick up one.
Original 2Friends Beach Hotel for last day changed by other lower category, without swimming pool,
No dinner covered last day despite all meals were included in the proposal.
No air conditioning in the car the last 5 days.
No water available last day, and we had to buy it.
Early mornings wake up (no problem) but some days arriving to the next lodge also early 15:00-16:00 without any activity in the evening (waste of time).
We did 1 hour quad instead 4 hours as stated in the itinerary.
In the contract it informed it was full meals, but we had to pay breakfast first day and dinner last day.
We are very sorry to say EAJS has not reached our expectations and it has been a disappointment. We should search other alternatives for our 2023 travel to Rwanda.
We can't recommend it to any of our family and friends plan to travel to Africa and we hope our critics help you make it better.
Best regards,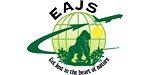 Reply
from

East African Jungle Safaris

Posted on Aug 17, 2022

Hello Oscar

We appreciate the feedback bearing in mind that not all feedback can be good, we appreciate positive criticism, however without being defensive we have to explain and give our side of the story.

On Eddy not being a guide, we apology for the fact that he didn't perform to you' expectations, however he's an experienced guide/driver, like if you managed to read through the 123 reviews you found on this platform, clients express their satisfaction with his skills. I have come to realize that as you're from Spain, a Spanish speaking guide would have been the best fit for you, On the phone issue he didn't refuse to call you' phone, he just didn't have credit to dial you' Spanish number, so he had no way of doing it and tried his level best to explain that to you, I also believe you' wife would have been the best fit to dial it, since she had a Spanish line, good you had it in you' bag.

For the Sandton Hotel problem, we really apologize for this, however to draw more light on it, you vetted all the accommodations and you left it in the program, if you had an issue with it we would have dropped it, It's too bad that it turned out this way and we had fully paid them, we haven't made a refund you as we're still pushing for it, They know pretty well that it was their fault that the room was not ready, yet we we booked and paid them in advance, Like you stated you can't use our services anymore in the future, we are no-longer going to do business with that Hotel, that was the last time. it's really bad missing out on business.

Breakfast on Day one, and meals on the last day, this was stated in the program and it's the standard practice, we pick you from you residence when you have taken breakfast on the first, we don't provide breakfast for clients on the first day we assume you would have taken at you' Hotel, but you failed to understand this, My guide told me you paid 30,000 shilling for breakfast the three of you at Equator, and this is where all the problems started from, at the current exchange rate that's around usd8 for sure we can be cheating that little money.

The issue regarding meals on the last night, this is also a standard practice, Hotels in Cities and towns don't provide Full board rates, and this was very much stated in the program, that night was on Bed and Breakfast, but still you wrote it in the feed back forms and here in online, this confuses me because it is what you signed up for, you just didn't understand it and we tried to explain.

I have to let people know that this was a 21 Day program so we had to cover many places from Lake Mburo, Lake Bunyonyi, Bwindi, Queen Elizabeth, Rwenzori Hike, Kibale Chimps trek, Murchison Falls, Kidepo NP, Sipi Falls and Jinja.

So for the change from 2Friends Beach Hotel in Entebbe to Airport View Hotel, it wasn't meant to cheat on you, there was someone responsible for making these bookings, and made some error by booking three nights at 2Friends Hotel in Jinja a sister Hotel to 2Friends Beach Hotel in Entebbe, and by the time we tried to rectify this, 2Friends Entebbe was full, this was communicated to you hence the change, that was unavoidable and please accept our apology for the error and change.

The issue of the AC not working the last five days, this was due to the dusty roads and we couldn't predict that it would be like that, and being in the remote areas like you saw the long drives, we couldn't get anywhere we could refill from, till when we got back to town and the last day it was working.

All in all if we could attach the program here, everyone would have seen where the meals were included and where they were not included it was just a misunderstanding.

Thanks for the opportunity to serve you and we always take clients satisfaction to be paramount, it's a petty we didn't satisfy you.

Kind Regards
Peter

Teresa
–
US
Visited: October 2020
Reviewed: Oct 28, 2020
Email Teresa | 50-65 years of age | Experience level: 2-5 safaris
The review below is the personal opinion of Teresa and not of SafariBookings.
The guide didn't know much. He barely talked, unless I asked him a question.
The guide lacked communication skills. He didn't have enough knowledge about birds or animals in general. The customer service was very poor, even though I was the only customer in the excursion because everyone else cancelled due to Covid 19.
A day before my last day, I found out I needed a Covid 19 test and I asked the owner to find a place in Entebbe for me to do it. We drove 8 long hours from the mountain to Entebbe. The guide never showed me or say anything, unless I asked something. I never heard from the owner. We waisted a lot of time looking for a clinic. I had to stayed in Entebbe two more days, I had to pay for another plane to Dubai and for another hotel in Dubai. I wasted a lot of money and time because the owner Couldn't help me.
My experience with the Gorillas was great but not thanks to this company.
In general, I don't recommend this company.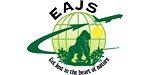 Reply
from

East African Jungle Safaris

Posted on Nov 3, 2020

Dear Teresa.

Thanks for the review about the 6 Days tours you recently concluded with us here in Uganda, we thank God that we managed to deliver on all what the itinerary stipulated, I would like to let the world know that Uganda Tourism opened on 1st Oct and Teresa was the very first foreign tourist in Uganda because she landed at 03:00am on the 1st of Oct. Teresa did Chimp trekking in Kibale alone in the park and gorilla trekking in Bwindi alone, So East African Jungle Safaris ltd was the luckiest company to open most of the activities here in Uganda,
I would like to let people know that we worked overtime to see that this trip happened and all activities done, The client had issues on obtaining the visa to as she set off from the USA before the official opening of the airport in Uganda, I had to keep on advising the client that she will get the visa on arrival, She told me it's not written anywhere that she can get it on arrival, Thank God she managed to get the visa on arrival, The client pressurized us that if we don't open the country for tourism she will need a full refund, I tried to explain to her that the Gorilla and Chimp permits which we had already secured are non-refundable that we can only postpone to another date and she refused, She informed that she had to do the gorilla trek on her birthday 6th October, I advised her that she can do the trip on the next birthday that's next year and she refused.
As a company we did all that we could to see that her trip would happen, from visa issues to the COVID19 test certificate needed here in Uganda valid 72 hours. I can as well defend the guide Willy who has been working for East African Jungle Safaris for 8 years, He knows this very itinerary even out of sleep he doesn't even need a copy of a written itinerary, and many reviews were published on this very platform and others praising him for the great work.
The biggest challenge came on the second last day of the trip when they were at Lake Bunyonyi that's over 400km from the capital, when madam Teresa told the guide that she need a COVID19 test of 95hrs before flying to Dubai, Remember the flight was scheduled for the next day, It was already late evening, We advised the client that we could do the test in Entebbe at Grade B Hospital where she was informed that she could only get the certificate in 24hrs because of the big number of tests they had to carry out. She told the guide to drive her to Fly Dubai office at Airport to see whether she can fly, The staff told her that it was impossible without a valid PCR certificate, She blasted them that they never told her in advance so that she could prepare, They informed her that it was the first banner on their website before anyone could buy a flight ticket. I can as well confirm that it was us that got her a private Doctor that did the test even though it was impossible to fly that day. The client came from USA and was ending to Dubai something we didn't know. We can have all the information about the destinations here in East African but not for you' next destinations abroad.
We recommend all clients to let us know the requirements of their next destination so that we could arrange the PCR test in time, in order to avoid any future embarrassments. We know the client is always right so we apologize for all that didn't go well.

Best Regards

Fred

Peter Houtzagers
–
NL
Visited: March 2016
Reviewed: Mar 9, 2016
The review below is the personal opinion of Peter Houtzagers and not of SafariBookings.
The intentions are good but the customer experience is poor bottom line
Friendly welcome. Promising program but it proved to be not realistic because of huge travel times. First day we were completely surprised we (my 7 year old sun and I) had to travel 11 hours in the van. Domestic flights absent. Intentions are good but Uganda is a very different environment with a dramatic infrastructure. Which we were unaware of and not being informed about.
Unpleasantly surprised by having a fellow traveler whilst the booking was a private safari. Poor execution of the program. Poor planning. Poor information about travel times. Program changes possible but proved expensive. Nice selection of accomodations.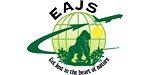 Reply
from

East African Jungle Safaris

Posted on Mar 16, 2016

Huge travel times came in because you were telling us to stop all over the place because the kid was enjoying everything, but normally it's 4 to 5 hours drive to Murchison falls, The domestic flights would have been there but you didn't ask for it initially, The issue of the poor infrastructure shouldn't be blamed on the tour operator because it's not my responsibility for sure. The issue of a travel partner, it's Harrieth from Sweden with the review below, madam Harrieth never wanted to travel a lone just to Murchison alone, the vehicle was readily available to take her, but we asked Mr Peter for a favor he accepted to go with her, only to reach in the park and say am not traveling with that woman again, I had decided to drop him and go with madam Harrieth, but because he had a 7 year old boy i couldn't leave him in the park, i hired another vehicle in the park to take madam through her activities. otherwise thanks a lot for the review.

Fred
Disclaimer
All corporate and/or tour info is provided by East African Jungle Safaris, not SafariBookings