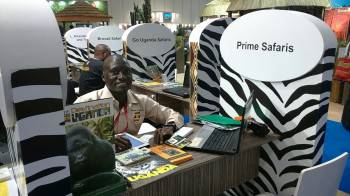 Prime Safaris & Tours
4.8/5 – 61 Reviews
Located In:

Size:

10-20 employees (Founded in

2012

)

Member Of:

AUTO

, ATO,

UTB

, UWA & UCF

Tour Types:

Custom budget & mid-range tours that can start every day

Destinations:

Price Range:

$180 to $800

pp

per person

per day

(USD, excl. int'l flights)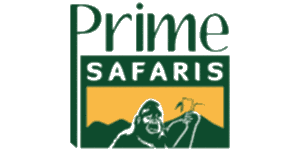 Kelly Lewis
–
US
Visited: October 2018
Reviewed: Nov 4, 2018
Email Kelly Lewis | 50-65 years of age | Experience level: first safari
Best experience of my life! Thank you Prime Uganda Safari! :)
Africa was incredible. I spent 3 weeks in 3 countries, yet I must say Uganda was my favorite. This country offers experiences that travelers cannot get anywhere else! And there is no better way to see and experience this wonderous country than through Prime Safari Uganda Tours! From the moment I contacted them for a quote to the end of my trip when I had the opportunity to meet everyone at the office, I felt as if I found my second family! And my tour guide Denis (my adopted nephew!) was phenomenal in EVERY WAY!!! I traveled alone but I felt safe and well cared for the entire time. Denis was meticulous in handling every detail, he anticipated all my needs before I could even think to ask. His knowledge of the geography, the animals, people and culture were limitless! I have never experienced a vacation like this and I have to say it is all due to the wonderful, professional and caring people at Prime Uganda Safari and I cannot wait to go back. I highly recommend this company for ALL your safari travels in East Africa. You will not be disappointed!
Robert
–
US
Visited: September 2018
Reviewed: Nov 3, 2018
Email Robert | 65+ years of age | Experience level: first safari
Stephen, an extremely knowledgeable guide led us on our 4-day gorilla safari and lifetime dream.
We were picked up at our hotel in Kampala at 6 AM, which began our 4-Day Gorilla Trekking and Wildlife Safari. For close to 8 hours we traveled towards our first days destination of Queen Elizabeth NP, passing through towns and villages loaded with views of people, housing, agriculture and businesses. Our first glances at the beauty of Uganda. Arrived at our lodging for a lunch stop before taking a late afternoon cruise on Kazinga Channel, where we were treated to sightings of elephants, hippos, buffalo, birds and more. Returned to lodging for a delicious dinner and some discussion with Stephen, our guide, about what tomorrow would bring.
Day 2 had us driving through the Queen Elizabeth NP in the morning where we spotted our first of many lions, lots of zebra and giraffes also. The afternoon had us driving to Bwindi Impenetrable NP where we will view the gorillas tomorrow.
Day 3, Gorilla Trekking! Started, by meeting at NP headquarters for the Bwindi region, to learn about the gorillas and what Uganda is doing to help protect these amazing primates. A successful trek into the mountain forest, as we viewed a family of 7 gorillas both in trees and on the ground. With a successful viewing, it made the climb out of the forest, we are at approximately 9,000 feet up, a little easier. Ending our trek, we then heading for Lake Bunyonyi and our last night out. What was unexpected about our lodging was that we would be having to travel to our lodging by boat. We would be lodging on an island on the lake.
Day 4, we were to meet Stephen for our journey back to Kampala. First, however, we took a boat tour around a part of the lake viewing other islands and learning a little history regarding a couple of Islands. Heading to Kampala and being dropped off at our hotel to complete 4 wonder out days.
We felt lucky to have Stephen as our guide. He was so knowledgeable, having spent some years working both in Queen Elizabeth NP and at Bwindi NP. He was an important part in making to Safari successful. We would surely request Stephen again should we journey to Uganda for another safari someday.
We knew nothing about Prime Safari when we started searching for an Uganda Gorilla safari, but our feeling is this; We Chose Well!


Josefa Gonzalez Raya
–
ES
Visited: August 2018
Reviewed: Sep 13, 2018
Email Josefa Gonzalez Raya | 35-50 years of age | Experience level: first safari
Amazing!
It was in Christmas Eve when we started to think about the new year's resolution. What to do? What to improve? What to avoid? When suddenly Jordi came with a very good idea…
What about living one of the best experiences of our life? I was curious… what .. what? What is your next year's resolution.
Then he told me. We are going to see Gorillas and Chimpanzees in Uganda. We must start looking for the best Safari Company in Uganda to help us to prepare our Safari there and to give us the opportunity to be with our very close ancestors.
I started then looking for references in Google trying to see which the best safari company in Uganda was. I suddenly came across Prime Safaris & Tours. From the very beginning I felt the best company to travel with.
During the preparation of the trip, we received the worse possible announcement: all permits for Gorillas are already booked, so it is not possible to have permits for your selected day. We were really sad, then I said to the responsible of Prime Safaris; Cate, Gorillas are the highlight of our trip, we can not go to Uganda and don't track Gorillas. Cate started working and working, trying different combinations, different countries until she got our permits. It was fantastic.
Yes, if you are thinking in doing a Safari in Uganda, don't hesitate and contact them.
1. Because they are very kind people, they give you all the support you need during the preparation of your trip.
2. Because they have the best guides. Ours, Joseph, was an excellent guide, a better driver and the best person.
3. Because they care about their country, they support orphans and schools with their earnings.
For these 3 reasons, if you want to have an unforgettable experience in Uganda, let Prime Safaris to lead it.

Richard
–
Visited: August 2018
Reviewed: Aug 23, 2018
Email Richard | 20-35 years of age | Experience level: first safari
Great guide. Great experience.
10 out of 10. Myself and girlfriend had a 8day tour of Uganda and it was amazing. Initially I wanted to see all of Uganda but after speaking with Cate we concluded it would be much better to not go up north due to time and concentrate on the west and south. This way our days would have less driving and more time for activities, also it would allow time for stops and photographs on route. We had a mid range tour, travelled in a land cruiser.
The whole trip was amazing Stephen our guide had a amazing knowledge of all wildlife and really made an effort to show us everything. It was very interesting to chat with Stephen about any subject matter and he really made our trip special.
Cate was great at organising the trip and would respond within hours overall we had about 80 messages back and forth but she was always eager to help organise the trip.
I would recommend spending the extra for mid range as I have no complaints about any lodge we stayed in and no problems with transport.
Prime safaris was an amazing tour operator and I would recommend to anyone I know. Uganda is amazing and I will be going back again soon.
Vinny
–
US
Visited: June 2018
Reviewed: Aug 6, 2018
Email Vinny | 50-65 years of age | Experience level: 2-5 safaris
Wonderful Uganda Vacation with Amazing Guide Eddy
Our plan was to do Gorilla Trekking in Bwindi Impenetrable National Park in Uganda. This was our first trip to Africa and we were apprehensive of how it would go. We wanted it to go flawlessly without any issues. Thanks to Prime Safaris & Tours our trip to Uganda turned out to be a memorable one. From the day we began our trip from our hotel in Entebbe to the time we returned back to our hotel – Prime Safaris & Tours made sure that we were safe, comfortable, and had the best time ever. Many thanks to Prime Safaris & Tours for making this happen.

Since this was our first trip to Africa we were not sure of where to begin. Using the ratings on Trip Advisor we contacted few tour operators in Uganda. We also reached out to few reviewers on Trip Advisor. Response from Cate of Prime Safaris & Tours was amazing. He responded the very next day with four different itineraries which not only included the Gorilla Trekking but also provided additional things we could do on the way to and back from Bwindi Impenetrable National Park. Through the next three months Cate patiently responded to over 40+ emails answering all our questions. Cate's detailed and prompt responses made us feel comfortable and as we continued the email exchanges we felt even better working with Prime Safaris & Tours. Cate's suggestions on various aspects of the trip was very useful and valuable.

Eddy, our guide was an amazing person and a great guide. He was courteous, kind, and took very good care of us - from the time he picked us up from the hotel in Entebbe to the time he dropped us off at the same hotel four days later - we were in good hands. He made sure that everything went off very well. As we drove through Uganda and did game drives and went from one place to another Eddy shared lots of information about national parks, its animals, Uganda, its history, culture, and its people.

The planning and arrangements made by Cate at various hotels was excellent. He chose some of the best lodges for us. Each lodge had its own unique features and flavors, locations were great, rooms were nice, and the folks at these lodges treated us extremely well. By selecting excellent places for us to stay, Prime Safari & Tours made our trip especially memorable. There were two outstanding lodges where we were treated exceptionally well by their staff – Mazike Valley Lodge and Buhoma Lodge.

We were very fortunate to have found Prime Safaris & Tours to help us plan and execute a memorable and lasting memory of Uganda for us. Thank you. We will definitely use Prime Safaris & Tours on our future trips to Uganda.

Audrey
–
CA
Visited: July 2018
Reviewed: Jul 30, 2018
Email Audrey | 50-65 years of age | Experience level: first safari
Prime Safaris provided an excellent safari experience.
I can't say enough good things about the 5-day safari organized for me by Prime Safaris. From my initial email exchange with Cate right through until my guide dropped me off at the airport, I felt that their first priority was providing me with exactly the kinds of activities and accommodations that I would most enjoy. My guide, Arshley Brian, was extremely knowledgeable about Uganda's abundant wildlife. His patient willingness to answer my many questions and his ability to spot birds and animals made the Safari a rich, exciting, unforgettable experience.
SDA&RS
–
Visited: June 2018
Reviewed: Jun 13, 2018
Email SDA&RS | 20-35 years of age | Experience level: first safari
Ruanda & Uganda gorilla safari
Ruanda & uganda safari trip organised last minute with best in class execution. Excellent thanks so much !
Dominique
–
DE
Visited: April 2018
Reviewed: Apr 30, 2018
Email Dominique | 50-65 years of age | Experience level: first safari
Safari in Bwindi Forest, Queen Elisabeth Park, Kibale Forest
Excellent safari tour around Bwindi Forest, Queen Elisabeth Park and Kibale Forest !
Travelling alone, I was a bit anxious about the tour but I found it very safe especially because of my very kind guide/driver Mark ! I thank him so much.
Very good safari tour regarding the lodges, the game drives, the timing ( 6 days tour ).
Thank to Cate for the quick answers while preparing my travel !
Wonderful Uganda !

Christophe
–
CH
Visited: January 2018
Reviewed: Jan 16, 2018
Email Christophe | 35-50 years of age | Experience level: 2-5 safaris
9 phantastic days in Ugnada with Prime Safari
A lovely experience in Uganda. Excellent driver (Joseph), friendly and super supported team in the Office (Cate was leading for us). We stayed in 5 hotels and all of them were perfect. Although my 1400 photos were stolen the day we landed back in Geneva (hence I can't attach any to confirm my words), we will keep excellent memories of our visit in Uganda and I feel like doing it again, I will for sure use Prime Safari to organize it. THANKS
Patrizia
–
IT
Visited: June 2017
Reviewed: Aug 18, 2017
Email Patrizia | 35-50 years of age | Experience level: 2-5 safaris
If you want to visit Uganda go with Prime Safaris!!!
I checked several tour programs and several different Companies, and we decided to go with Prime Safaris because:
1) Cate was really flexible and organized a taylor-made tour for the 2 of us
2) Cate always answered immediately to my e-mails (and thay were a lot)
3) The price of Prime Safaris was one of the less expensive of the market
and at the end we were very happy, since the organization was absolutely perfect, and Joseph, our guide (he is definetely not just a driver) was a true problem-solving man; he is a very good person, and we loved every minute with him.
We decided to pay for the Gorilla Habituation Permit, which costs more than the double of a normal permit, but allows you to stay with the gorillas for 4 hours instead of only 1.
Well, I would suggest everybody to make this experience: it's true, it costed the half of our budget, but to be so close to the gorilla is such an amazing experience that, if after 1 hour I should have gone, I would have cried.... :-)
Thanks Joseph, Cate and Simon for this unforgettable experience!!!!
Disclaimer
All corporate and/or tour info is provided by Prime Safaris & Tours, not SafariBookings
The tours offered by Prime Safaris & Tours are subject to their terms & conditions