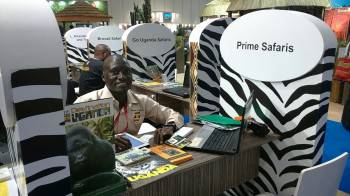 Prime Safaris & Tours
4.8/5 – 61 Reviews
Located In:

Size:

10-20 employees (Founded in

2012

)

Member Of:

AUTO

, ATO,

UTB

, UWA & UCF

Tour Types:

Custom budget & mid-range tours that can start every day

Destinations:

Price Range:

$180 to $800

pp

per person

per day

(USD, excl. int'l flights)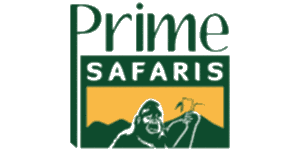 Imogen
–
Visited: March 2019
Reviewed: Apr 1, 2019
Email Imogen | 20-35 years of age | Experience level: first safari
Five-day safari and gorilla trek
Our five days with Peter were some of the most interesting of our lives. Neither of us had been to Uganda and didn't know what to expect - and were also unsure due to Australia's ambiguous travel guidelines on the country at the time. But Cate and her team were easy to get in touch with and provided helpful advice, making us feel safe from the start. We visited in early March 2019, and it was obvious there was no need to worry about security at all - it's a great place to visit, and tourists are made very welcome. Too many highlights to mention everything, but the gorilla and chimp tracking were both extraordinary. The five-day Safari was a good option - it gave us time to see a lot of Uganda as well as plenty of time with the animals. Accomodation was clean and comfortable, with the added bonus of spectacular scenery. But our favourite part of the trip was Peter, our guide from Prime. He was kind, open, impressively knowledgeable and able to answer our questions on all fronts. He went out of his way to make sure we were comfortable, well-fed (we tried a lot of local snacks), and where possible, saw everything we had hoped to. We were sorry to say goodbye, and highly recommend the trip to anyone who has the chance to enjoy it. Imogen and Marius
Wiebke
–
Visited: March 2019
Reviewed: Mar 31, 2019
Email Wiebke | 35-50 years of age | Experience level: first safari
Amazing 4 day safari (female solo traveller)
I had a few concerns going on a safari on my own and did quite a bit of research before choosing a company. The communications with Prime Safaris & Tours were really good right from the start. Cate responded to all my emails in a very timely manner and even though I felt like I had endless questions she was very patient and professional with my enquiries.
My guide Emma was amazing, he was very knowledgeable and I hope he enjoyed our 4 days together as much as I did. It was a nice atmosphere to travel with him with time spent in silence (me admiring the country and him focusing on driving on those bumpy roads) but also lots of talking and laughs.
The accommodation that was booked for me was really lovely as well and the food very tasty. (I am vegan and this was not a problem.)
The safari exceeded my expectation and I hope I will be able to come back to Africa to explore more of its beauty!
Joe
–
CA
Visited: February 2019
Reviewed: Mar 14, 2019
Email Joe | 65+ years of age | Experience level: first safari
A fantastic experience with organized guides
I had a wonderful trip with Prime Safaris, biking through Rwanda and Uganda. The guides were well-organized, and very kind, patient and accomodating. The rustic lodges we stayed at exceeded my expectations in terms of comfort and atmosphere.


I thoroughly enjoyed both of the hikes we did on the trip, one to see the golden monkeys and the other to see the gorillas in the Impenetrable Park. Other highlights of the trip included cycling through Queen Elizabeth Park, where we had the opportunity to see an assortment of wildlife, including elephants and buffalos, and cycling through Lake Mburo National Park, where we saw giraffes, zebras - just to name a few . It was a lot of fun!
Cheryl
–
Visited: January 2019
Reviewed: Mar 9, 2019
Email Cheryl | 65+ years of age | Experience level: over 5 safaris
15 Day Uganda & Rwanda Safari
My husband and I booked a private 15 days Uganda and Rwanda tour with Prime Safaris after reading excellent reviews of the company and having Cate finalise an itinerary that would showcase both wildlife and landscapes.
The entire trip went very smoothly; our driver guide Denis was very professional and made sure that all our expectations were met, if not surpassed. The mostly luxury accommodation was perfect for our needs and we thoroughly enjoyed each day's sights and activities.
Having visited many other countries in Africa we arrived in Uganda/Rwanda thinking that we would see some different landscapes and learn more about the people, culture and history of those not- so- visited countries. We took the view that any amazing wildlife sightings (especially our favourites the big cats) would be 'icing on the cake'. As it turned out, we had many fantastic sightings of lions and leopards throughout Uganda, we saw even more lions in the fabulous Akajera NP in Rwanda, and the mountain gorilla experience in Bwindi NP was just incredible.
We are fortunate to travel several times a year and have visited countless countries and all continents. This safari experience would definitely be in our top five trips of all time.
We rarely return to one country as there is always a new place to visit, but we will definitely return to Uganda to experience more of the east and north-east and to revisit the wonderful Murchison Falls NP. We hope to do this in the next two years, once again utilising the services of Prime Safaris and especially Cate and Denis.
Jackie
–
CA
Visited: February 2018
Reviewed: Mar 3, 2019
Email Jackie | 65+ years of age
tour operator need to be much more organized with info before the trip
The trip itself was excellent . The guides were terrific , accommodations were great and they were very accommodating. Scenery was great, bikes were good and itinerary was well planned .

However the details of the countries really started in Uganda . Needed info on Rwanda as well .

Communication from Canada wasn't great,. I need to ask many questions. Lists and details needed to be sent out automatically ahead of time .

I would definite recommend Prime
Safaris









Andrea Mc
–
US
Visited: February 2019
Reviewed: Feb 14, 2019
Email Andrea Mc | 50-65 years of age | Experience level: first safari
Incredible 5-day Gorilla/Chimpanzee/Safari tour in Uganda
My husband and I just returned from a 5-day Gorilla/Chimpanzee/Safari tour in Uganda with our own driver and guide, Emma. I honestly cannot say enough good things about Prime Uganda!! From start to finish, choosing our activities, payment and booking process was seamless.

Cate was always prompt, helpful, organized and detailed in every communication. Cate also advised me on tipping when I asked, because it is always hard to know if tips are appropriate for certain services. As for accommodations, do not rule out the budget ones! We loved Pumba Cottages, and Lake Bunyonyi Eco Resort – both budget places with excellent service, amazing views and food.
Emma was always on time, sweet, kind, considerate and so knowledgeable about everything, from the Ugandan culture, education, farming, to the animals and birds we saw. He had our itinerary, and always knew exactly where we were going and the timeline. We would go over our plan for the next day, either at dinner or breakfast. He always made sure we had plenty of water, and even stopped along the road to buy sweet bananas and bananas for us to try. He drove really long hours some days, and never once complained. He went out of his way to find the animals we really wanted to see, and sometimes we ate breakfast, lunch and/or dinner with him (he never invited himself, but we let him know he was always welcome to join us). It was like visiting with a friend!

I have severe asthma on inclines, and Emma made sure that the person assigning groups at Bwindi for the gorillas, knew I needed to be in a slow group. We were assigned to the closest Gorilla group and it was a huge weight off my shoulders that I was physically able to get to the Gorillas.

This was really a once in a lifetime trip for us, and we are so thankful that we chose Prime to make it happen for us!

Our itinerary:
1st day - drive from Entebbe to our first lodge, Pumba Cottages. Lunch near the Equator. Game drive before dinner.
2nd day – Chimpanzee tracking in the morning, lunch overlooking the Kazinga Channel, Boat safari on the Kazinga Channel. Afternoon game drive and return to Pumba cottages for dinner.
3rd day – head towards Bwindi, stopping in Ishasha sector of Queen Elizabeth Park to see the tree climbing lions. Arrived at Haven Lodge Buhoma.
4th days – Gorilla trekking in Bwindi. Ate packed lunch from the lodge. Shop in the local village for gifts and souvenirs. Drive to Lake Bunyonyi Eco Resort. Boat trip around the lake (we chose to walk around the island looking for wildlife instead).
5th day – Drive back across Uganda to Entebbe. Amazing countryside!! Stopped for lunch and gifts on the way.

We booked hotels near the airport for our first night and last night which were not included in the Prime tour, but Cate gave us recommendations.

Martin Ducha
–
FR
Visited: January 2019
Reviewed: Jan 27, 2019
Email Martin Ducha | 35-50 years of age | Experience level: over 5 safaris
Excellent Agency, Excellent Trip, Excellent UGANDA
We were 2 couples (27-45 years old Europeans) visiting Uganda for the first time. We had 10 days at our disposition which we wanted to spend out there in real Uganda, to see nature, people, real Africa. Prime Safaris came best out of the app. 10 agencies I spoke to. Best in the meaning of price vs. quality (and references), we chose the midrange package (services).

The communication with the agency was excellent, Cate is a perfect person to establish the objectives and all special wishes. The itinerary proposed by her has fulfilled all of our expectations.
At the airport, we were welcomed by our guide Robert together with the trainee Herman. During the whole trip, these 2 guys took excellent care of us and we felt very safe. Zero incidents recorded were thanks to them and also thanks to Uganda, whose people pleasantly surprised us a lot.
And when there was a need to "adjust" something in the itinerary (accommodation, queues, resto, special requests, etc), Robert was there to help you out and to make your wishes come true (or close to it). We were an excellent team!
We've done and seen all kinds of activities (Murchinsons Falls, Queen Elisabeth NP, chimps, mountain gorillas, Lake Bunyonyi, etc.).
In the last evening, upon our return to Entebbe, we met Cate and her husband (and Prime's CEO) Samuel. They are very nice persons and we exchanged lots of ideas about our trip and Eastern Africa generally, as we seriously think about coming back to this beautiful part of the world. And, of course, we would use Prime Safaris as our Nr. 1 choice of an agency.

Everything fantastic, we returned to Europe full of positive thoughts, great experiences and 2000+ photos.
Graham
–
Visited: January 2019
Reviewed: Jan 27, 2019
Email Graham | 35-50 years of age | Experience level: first safari
Dream come true
Before the trip had even started the correspondence with Cate (prime safaris) was very good. Attention to detail was excellent. This put our minds at ease. From the moment we arrived in Entebbe everything ran smoothly. We did a 16 day customised safari, Uganda, Rwanda, Kenya and Tanzania. It was quick but this is what we wanted. We stayed in luxury accommodation which I have to say was incredible.... prime Safaris did an amazing job booking the locations. The lodges and camps actually became one of the highlights. There were many things that made our lives so easy from gorilla permits x2, chimpanzees x1, national park permits etc. This was all taken care off. Thank you again Prime Safaris.
We ended up with 3 local guide/drivers. Trevor in Uganda and Rwanda was a legend. Nothing was ever to much for him and he went out of his way to help. Very professional. Willie was our guide/driver in Kenya. He was fantastic, Also went out of his way to help make sure we saw the big 5. Gerry in Tanzania was also good, nothing was ever a problem. In fact all three drivers were great and would highly recommend.
Lastly if you are thinking of going to this region I would 100% use a company.
I have no hesitation recommending Prime Safaris!

Mark
–
DE
Visited: January 2019
Reviewed: Jan 13, 2019
I can highly recommend - was great from beginning until end.
Everything went well, the staff is super friendly and helpful, the price is great, the accommodation and programme were amazing. I have done a lot of safaris in the past and this was one of my best. from experience, i know it is not a given that everything works out so well. Thanks a lot, Cate, Emma & Rest !!!!
Rose
–
Visited: October 2018
Reviewed: Nov 6, 2018
Email Rose | 20-35 years of age | Experience level: first safari
The best experience!!! Gorillas - AMAZING!
We had a group of 4 do the 4 day safari in moderate accommodation, this covered QE Park, Chimp Trekking and Gorilla Trekking.
We had such an incredible time! Our driver Jack was excellent, so knowledgeable and really friendly.

The Gorilla and Chimp trekking experinces were insane - so incredible to be close to these animals. All guides were super friendly and their knowledge was incredible.

The accommodation was excellent, we picked the moderate/budget option and the places we stayed were beyond. Particularly the Park View Lodge and Lake Bunyonyi Eco Resort - both exceptional, clean and very good staff.

Prime Uganda Safaris provided a great service, everything ran perfectly, was on time and exceeded our expectations and the staff were amazing. Thanks so much for a very memorable experience, sad to leave Uganda!! :)
Disclaimer
All corporate and/or tour info is provided by Prime Safaris & Tours, not SafariBookings
The tours offered by Prime Safaris & Tours are subject to their terms & conditions