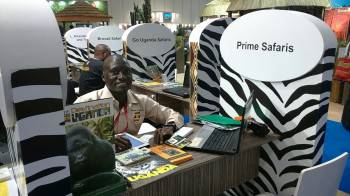 Prime Safaris & Tours
4.8/5 – 61 Reviews
Located In:

Size:

10-20 employees (Founded in

2012

)

Member Of:

AUTO

, ATO,

UTB

, UWA & UCF

Tour Types:

Custom budget & mid-range tours that can start every day

Destinations:

Price Range:

$180 to $800

pp

per person

per day

(USD, excl. int'l flights)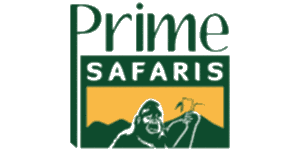 Jacques
–
CA
Visited: December 2019
Reviewed: Dec 18, 2019
Email Jacques | 50-65 years of age | Experience level: 2-5 safaris
Murchison National Park
I travel with a group of interns to Uganda once a year for medical work in the north of the country. For the third consecutive year, Prime Safari took care of our moments of relaxation with brilliance and professionalism.
First for a weekend at Murchison Park. Transport, accommodation and meals. Everything was faultless, on time, polite and above all, with no bad surprise. Conscientious drivers / guides who know the secrets of the fauna and know how to locate it out with respect.
The day before our departure, we also appreciate tourist support in the city of Kampala. Professional transport in traffic that is not always convenient. Suggestions of attractions and restaurants that respect our pace of discovery.
So far, no false note for this agency retained 3 times
Ahmed
–
US
Visited: December 2019
Reviewed: Dec 13, 2019
Email Ahmed | 50-65 years of age | Experience level: 2-5 safaris
Excellent. Care a lot about their clients.
Prime Safari Tours: Excellent service with great communication skills. Prompt response time via email or WhatsApp & easy to get a hold of. You guys planned our trip so well & gave us the best vehicle & a terrific guide (Dennis). Cate & Simon are a great team, appreciated you guys right from the beginning. I highly recommend Prime Safari Tours to anyone.
Susan
–
Visited: August 2019
Reviewed: Oct 22, 2019
Email Susan | 20-35 years of age | Experience level: over 5 safaris
Amazing company - highly recommend! - 3 day Gorilla Trakking
I did a number of tours around Africa and my experience with Prime Safari's was by far the best. The vehicle was of a high standard, always clean, well stocked and safe - everything in working order, including the A/C (which is rare in Africa!).
My tour guide was Peter, who was nothing short of exceptional. Not only was he positive and well presented each day, but his manner was consistently kind & welcoming, at all times went above and beyond to ensure I had a great trip and was safe and ok at all times. He is extremely knowledgeable in many areas and is happy to share this with you.
We stopped at the Equator line on the way there which was fun. The Gorilla trekking day itself was incredible, we did Mgahinga National Park, took around 1 hour hiking and we found the entire Gorilla family we were trakking, including 3 Silverbacks!!! After the hike we went to Lake Bunyoni, which was so beautiful.
At all times I felt safe (solo traveller), accomodations were all of a very high standard, Peter ensured I always had plenty of water and food - he buys fresh bananas for in the car in case you need a snack which was so kind! We did plenty of stops for restroom and coffee/snack breaks. Oh there is also wifi in the car! Bonus!
All up I had such a wonderful time, would so HIGHLY recommend using this company (ask for Peter if you can!!) and I would use them again in a heartbeat.
Thankyou Peter for a trip of a lifetime!!
Tim
–
US
Visited: June 2019
Reviewed: Sep 18, 2019
Email Tim | 50-65 years of age | Experience level: 2-5 safaris
6 Day Safari including Gorilla and Chimp Trek
Wonder accommodations, knowledgeable tour guide, comfortable vehicle and exceptional service. Definitely recommend this company they lived up to and surpassed my expectations. Joseph went above and beyond to get me the best experiences, wonderful views and a truly grand adventure.
Michael
–
IL
Visited: August 2019
Reviewed: Sep 9, 2019
Email Michael | 50-65 years of age | Experience level: 2-5 safaris
Amazing tour
The initial booking process was smooth and Cate at the office was very helpful
and responsible.

Everything about this safari was above our expectations

Over the course of 10 days, we had an amazing experience exploring Uganda,
real pearl of Africa

Our guide Peter was a fantastic guide and we really enjoyed his company.
Professional, knowledgeable Peter made the entire journey really very interesting.
We could not expect more from him. Thanks Peter.

The 10 day trip included visits to various national parks —
Murchison Falls, Queen Elizabeth, Volcanoes, Kibale, Bwindi Impenetrable Forest,Lake Bunyonyi.

Prime Safari is highly recommend!
Thank you, Prime Safari for an experience
Greg
–
US
Visited: August 2019
Reviewed: Aug 17, 2019
Email Greg | 50-65 years of age | Experience level: first safari
Great Experience!
We had a great time during the 6 days safari. Chimpanzee Habituation in Kibale, Queen Elizabeth National Park, and Gorilla Habituation in Bwindi - a blast!

Thanks to help and knowledge of our guide, Trevor, we had discovered a different, hidden side of Uganda. Memories of this trip will last for our lifetimes!

Everything was as planned, and exceeded our expectation, no complaints, whatsoever. It was a really well done, planned and executed trip.
Richard
–
IL
Visited: July 2019
Reviewed: Aug 11, 2019
Email Richard | Experience level: 2-5 safaris
Great Gorilla and wildlife Safari with Prime Safaris in Uganda!
Emma is delightful guide. Friendly and knowledgeable about animals, birds, flora, and local culture. And a real expert at spotting wildlife! We would approach as quietly as he could in the safari van and stop at just the right place to snap the perfect picture.

We were the first to see a lion that may others were waiting for. He is well connected with other guides and able to get to the right place at the right time for a great safari

He is eager to please and worked hard to anticipate my needs before I was even aware of them.

He played African music when I wanted and let quiet reign when I wanted that.
I like to read a local newspaper and he sought them out daily even in the bush for me.

Emma is a stellar guide. I've been on Safaris before in Kenya and South Africa but this was by far the best.

The price was competitive or better than others, the facilities were good.
Cate provided great service and answered many questions I had up until the booking.

Highly satisfying and recommended!

Cheryl
–
US
Visited: July 2019
Reviewed: Aug 6, 2019
Email Cheryl | 50-65 years of age | Experience level: over 5 safaris
Awesome 15 days in Uganda, Rwanda and the DRC with Trevor!!
WOW! Over the course of 15 days, we had an AMAZING experience exploring Uganda, Rwanda and the DRC, trekking mountain gorillas, eastern lowland gorillas, chimpanzees, black / white colobus monkeys, golden monkeys and more!

In the past, we would typically take care of booking our own safari (lodging / activities / etc). Since this particular trip involved so many different countries and activities, we decided it would be best to leave the planning to the professionals. So glad we did! Our safari was arranged through Prime Safaris. Cate was incredibly easy to work with, guiding us through the booking process and presenting us with several itineraries, each ensuring we would see as much as possible.

Our final choice was the 15 day gorilla / chimp / primate / wildlife safari and we were both so happy we chose that option.

Trevor was a fantastic guide and we thoroughly enjoyed his company as we traveled through the various countries. Professional, personable, knowledgeable, fun to be around... we spent quite a bit of time traveling from one destination to another and Trevor made the entire journey interesting! Both he and Gabi (our guide in the DRC) made the somewhat chaotic transition at the Rwanda / Congo border stress free.

The 15 day trip included visits to various national parks — Murchison Falls, Queen Elizabeth, Volcanoes, Kibale, Kahuzi-Biega, Bwindi Impenetrable Forest and Nyungwe. Also visits to Lake Kivu, Lake Bunyonyi, the Ruboni Community (on the slopes of Rwenzori Mountain) and so much more.

Every activity was incredible and everyone we met along the way (guides, rangers, trackers, porters, lodge / hotel staff) were super friendly and accommodating. Shouts out especially to Lambert in Kahuzi-Biega National Park for an awesome eastern lowland gorilla trek, Jessica in Kibale National Forest for a great Chimpanzee trek and Patience in Volcanoes National Park for a memorable Golden Monkey trek.

We had an absolutely awesome experience and would highly recommend Trevor as your guide and Prime Safaris for your next safari.
Drew
–
US
Visited: May 2019
Reviewed: Jun 16, 2019
Email Drew | 20-35 years of age | Experience level: 2-5 safaris
Incredible Week with Trevor and Prime Safaris
Our experience with Prime was great from start to finish. While booking, Cate was always accommodating and easy to work with, presenting me with several different options quickly changing them around to meet our honeymoon needs. We booked a 6-day, 5-night luxury option with a 4x4 vehicle, and the experience really exceeded our expectations.

The star of the show was our guide, Trevor. Trevor got us safely and comfortably around South/Southwest Uganda for nearly a week and proved to somehow be an equally impressive driver, navigator, Uganda historian, logistics coordinator, and game guide. Trevor could drive for multiple hours across narrow unpaved back roads to get where we needed without ever looking at a map, waving at people he knew along the way, and telling us about the interesting game and birds we saw. Trevor really put our needs/interests first, stopping whenever we wanted, getting us the best views, tracking the coolest animals, and making sure we were prepared for all of our activities. Anyone who lands Trevor as their guide in Uganda has gotten lucky.

The actual activities were mostly great. On our particular itinerary, there was definitely a mix of "speeds" of activity, but it worked out to be a very nice week. The gorilla trek was obviously the highlight, but we also very much enjoyed the laid-back boat cruise on Lake Bunyonyi and the short village tour. I would recommend looking through the different options for parks and activities to make sure your activities align with your interests in Uganda (e.g., how much national parks, how much close game viewing, how much primates, how much water, etc.).

I'm so happy we decided to visit Uganda with Prime and so happy we got Trevor as our guide. Don't hesitate, let Prime take care of you in Uganda!
Annie P
–
Visited: April 2019
Reviewed: Apr 20, 2019
Email Annie P | 35-50 years of age | Experience level: over 5 safaris
A wonderful 3 day trip to Murchison Falls
We had a wonderful 3 day safari to Murchison Falls (April 2019). I booked it through the Prime Safari website when still in the UK. The process was so easy and communication from the Prime Safari office was great. I looked into a few other companies, but Prime Safaris gave a very competitive price and Cate always got back to me very quickly. Their information and paperwork and attachments were very professional and looked efficient and organised – which they were! It was easy to pay through bank transfer or Pesepay before I left. We also visited the offices to pay the balance – difficult to find (I think they are relocating) but very efficient, with staff working on computers and their own vehicles present there – always a good sign! The office staff greeted us with drinks and all our paperwork beautifully presented. It wasn't just a show though, the actual safari was great!
I have been on a few safaris in my time and this one was wonderful. I had visited Murchison Falls about 20 years ago and it has changed a lot – a few more tourists, but so many more animals and conservation schemes. One of the best parks in East Africa. We visited the Ziwa Rhino sanctuary on the way up. It was great to trek in the scrub and view the Rhino's at close quarters in their natural habitat. The rangers there are very dedicated to increasing the Rhino population so they can be released back into the national parks. A must on your way to Murchison and will enable you to see the Big 5 – which we did!
We had a wonderful guide called Denis. He was very knowledgeable and an excellent driver. He looked after everything for us faultlessly and he was great company. It is the little touches that you notice; he booked lunch in advance so that we didn't have to wait after seeing the Rhinos (the restaurant was packed by then), he always kept time and organised us for the ferry crossing and boat trip well, he really knew about the animals and didn't rush around. We even spent about 40 mins waiting for a leopard to reappear, when all the other trucks had left already – none of my party were in a hurry. It was well worth the wait and Denis had excellent knowledge about the leopard. He knew about photographers and was patient and moved gentle to different positions. He cleaned out the van every day, so it was nice and clean to sit in (there were a few squashed beetles in there after each game drive). He had cold water for us or purchased some for us on the drive back to Kampala. We didn't trek up to the falls (have done this before and it is quite tough, especially in the heat and with a 10 year old!) but we drove up to the top and had our picnic lunch there – lovely. Denis made sure all our lunches were ordered and carried everything for us. Denis knew his way around the park and was very popular with rangers and other guides (again a good sign!) so got inside knowledge as to where animals were located.
We decided to splash out a bit and stayed a Paraa Lodge, where I had stayed 20 years ago. Still as lovely with excellent food, and a pool for my daughter! There are many other places though that are also very nice. One of my party had stayed at Red Chili Camp and Pakuba Lodge and said both are great.
So, if you are looking into a safari in Uganda, do book with Prime Safaris – we didn't know anything about them before (apart from these reviews), but everything went so smoothly and we all had a fantastic time.

Disclaimer
All corporate and/or tour info is provided by Prime Safaris & Tours, not SafariBookings
The tours offered by Prime Safaris & Tours are subject to their terms & conditions