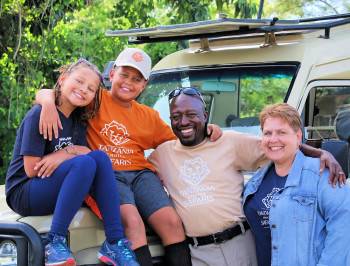 Tanzania Choice Safaris
5.0/5 – 208 Reviews
Located In:

Size:

5-10 employees (Founded in

2007

)

Member Of:

Tanzania Association of Tour Operators

Tour Types:

Custom mid-range & luxury tours that can start every day

Destinations:

Price Range:

$400 to $1,200

pp

per person

per day

(USD, excl. int'l flights)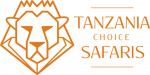 Holger Krämer
–
PL
Visited: February 2020
Reviewed: Mar 15, 2020
Email Holger Krämer | 50-65 years of age | Experience level: over 5 safaris
Probably as good as it gets in the real world - our expectations where met, which is not easy.
This was by far not our (wife + me) first safari (we spent three years in Kenya; also did tours in Zambia, Botswana, Ruanda, South Africa); thus, we are rather spoiled clients with high expectations.

It was a well-planned safari with loads of animals; communication during run-up was clear and quick; the guide/driver was top-nodge; the car reliably serviced.

Altogether, our impression is that it was worth the (high) price; and that we can calmly recommend TZ Choice to others. In the (probable) case we want to come back to TZ, we will most probably ask for their service again.
Randy
–
US
Visited: February 2020
Reviewed: Feb 28, 2020
Email Randy | 50-65 years of age | Experience level: first safari
Everything Was Perfect!
My wife and I had an amazing experience on the vacation we booked through Tanzania Choice Safaris! The ease of communication with Brenda made trip planning easy. Our tour guide, Leslie, was phenomenal. He was extremely knowledgeable about all the birds, animals and various critters along the way. It was clear he was one of the best guides as we often had other vehicles following us due to good ability to find the animals. He showed the upmost respect for all the animals and other Safari guides while always making sure we got as close to every animal while maintaining proper space. Leslie was a superb driver and never got stuck despite the terrain putting is in some precarious situations. His personality traits are top notch - patience, on time, courteous, respectful, diligent, thorough, detailed, and on and on. We sure hated to say goodbye to him. I highly recommend Tanzania Choice Safaris to anyone looking for the vacation of a lifetime!
Kim B
–
US
Visited: February 2020
Reviewed: Feb 19, 2020
Email Kim B | 50-65 years of age | Experience level: first safari
My trek up Mt Kilimanjaro and safari with Tanzania Choice Safaris exceeded my expectations!!
I highly recommend Tanzania Choice Safaris for both climbing Mt Kilimanjaro and their safari tour(s)!! From the first time I reached out to Brenda at TCS to our return home, they were easy to communicate with (email and Skype) and always very responsive! They answered all our questions... even the ones we didn't know to ask. Our guides on both the trek and safari were amazing!! They were very knowledgeable, helpful, and spoke great English. They made us feel comfortable, welcome, and shared a lot about their culture and country. They were always very punctual and informed us each day what to expect the following day. Our trekking guides (Festo and Michael) got us to the summit and made sure we did it safely...pole, pole! Our safari guide (Leslie) was a great driver and got us very close to all the animals. He taught us a lot about the animals and had a wonderful personality. The food on the entire trip was excellent and accommodations they put us in were all very nice. The service on the entire trip was top notch and the trip exceeded our expectations! THANK YOU, Tanzania Choice Safaris, for the amazing lifelong memories and your kind hospitality!!
Rene
–
US
Visited: February 2020
Reviewed: Feb 15, 2020
Email Rene | 50-65 years of age | Experience level: 2-5 safaris
The safari was the perfect pace to see many things but also to relish the close encounters
Because we only had two days for our safari, we really appreciated Brenda being able to pinpoint exactly where to go to maximize our enjoyment. There were absolutely no worries about the planning, everything was clear and unfolded exactly as expected.

We were so lucky to have Kakasii as our guide. He encouraged us to start early both days so we could see more exciting things. His pacing of the trip was superb. He gave us lots of time to really enjoy the animals, but kept us moving so we got to see lots of different places. His knowledge of the animals and birds added so much to our enjoyment. Most of all, we appreciated his sense of wonder and excitement, even though he has seen it all before a million times. He made our companions feel so welcome and comfortable on their first park safari. It was a joyful experience!

Some of the road conditions were difficult due to the recent rains. Kakasii's driving was expert, to say the least. We also appreciated his attention to safety.

We all loved Eileen's. Our companions really enjoyed the clean pool, and we enjoyed the peaceful garden. All of us loved the food! The rooms were spacious and immaculate. The entire experience at Eileen's was comfortable, stress-free, and everything went like clockwork.

All in all, an unforgettable experience for all of us!
Jim C
–
US
Visited: February 2020
Reviewed: Feb 10, 2020
Email Jim C | 50-65 years of age | Experience level: first safari
Custom Safari Trip for our limited time
We were in Tanzania for work and were looking for a bespoke safari experience for a just short 2 day period. A friend recommended Tanzania Choice Safaris. A short email to Brenda resulted in a quick reply with an entire custom schedule! The payment and arrangements were timely and flawless.
Upon arrival, we were met by our guides, Kakasii and Noel, who immediately took us on safari. Due to severe rains, our truck got stuck in the mud on the first night. Kakasii and Noel, aware that we only had the next day, got up at 3 am to dig the car out of the mud! This dedication to our experience was very much appreciated. We saw many animals based on Kakasii's deep knowledge and experience in this region.
I highly recommend this safari team, and in fact, will use them for my friends, family, and colleagues in the near future!
Karen
–
US
Visited: December 2019
Reviewed: Jan 25, 2020
Email Karen | 50-65 years of age | Experience level: first safari
Excellent, personal service!
From the first email and Skype call, Brenda at Tanzania Choice Safaris made every aspect of planning easy. Our itinerary included meeting up with our son in a remote area and she made it happen seamlessly.

Jen
–
US
Visited: January 2020
Reviewed: Jan 20, 2020
Email Jen | 35-50 years of age | Experience level: first safari
Tanzania Choice Safaris exceeded our very high expectations of our dream vacation!
We are so grateful that we traveled with Tanzania Choice Safaris for our trip to Tanzania. From our first Skype call with Brenda, it was clear that developing a relationship with us and planning the perfect vacation for us was her goal. The detailed itineraries that we received were always perfectly tailored for us and updated as our plans changed. Through future conversations, we ended up booking both our time in Zanzibar and safari through Tanzania Choice Safaris. When we arrived, Brenda and Kakasii met with us for lunch so that we could discuss the trip in more detail and would not have to wait out the long layover at the airport. When we made it to Zanzibar, they ensured we were in good hands our guide, Khamis. The safari was a new adventure each day! We loved seeing the elephants and birds in Tarangire, the beautiful scenery and the animals including lions in trees in Lake Manyara, the cheetahs in Ndutu, the migrating animals between Ngorongoro and the Serengeti, our day of lions and our Rhino spoptting in the Serengeti and our trip into the crater, especially the sunrise over the crater. It was an incredible, gorgeous expereince, all made possible by Brenda and Kakasii! All of our travels were expertly planned, our accommodations were ideal, and we did not have to worry about a thing throughout the two weeks we were in Tanzania.
Andy, Elaine, Evelyne, Becky
–
CA
Visited: August 2019
Reviewed: Oct 13, 2019
Email Andy, Elaine, Evelyne, Becky | 50-65 years of age | Experience level: first safari
Perfect itinerary, fantastic tour guide driver, amazing trip!
Our friends had recommended Tanzania Choice Safaris to us when we first thought about doing a safari. We reached out to Brenda and Kakasii and were in touch with them over a year before our trip. They were so helpful and patient with planning out our itinerary, and with answering all our questions. Now that we've completed our safari, we can definitely say it was the perfect itinerary!

They arranged to have Joseph be our guide and we cannot say enough about Joseph. He is fantastic and was a perfect fit for us. His experience with the roads, his internal GPS, his knowledge of the animals, and his genuine, friendly and warm personality made our trip truly a trip of a lifetime. We think he must have better than 20/20 vision to be able to see the animals from so far away! And then he was able to give us front row seats to see all the animals and birds we wanted to see… and more! Joseph was more than our guide – he became a friend we will stay in touch with.

Two words we kept saying during our trip: Wow and Amazing! It really was an amazing trip! Thank you, Brenda, Kakasii and Joseph!!

English D.
–
US
Visited: June 2019
Reviewed: Sep 30, 2019
Email English D. | 50-65 years of age | Experience level: first safari
Tanzania Choice Safari FAR EXCEEDED my expectations! This truly was a trip of a lifetime!
I cannot say enough about the wonderful experience we had with Tanzania Choice Safaris! Kakasii and his team provided us with such care. They went above and beyond for our every need. We were fortunate enough to experience Tanzania from many aspects, and each experience brought a deeper understanding and love for the country, the people and the wildlife. This was a trip of a lifetime and exceeded all my expectations. I can't wait to return and to have Tanzania Choice Safaris take care of every detail, once again.
Bill and Sara Josey
–
US
Visited: September 2019
Reviewed: Sep 19, 2019
Email Bill and Sara Josey | 65+ years of age | Experience level: first safari
Can't imagine a better safari experience!
From Brenda's expertise in planning an itinerary that met our desires, to a perfectly-executed trip packed with awesome highlights -- all delivered with family-style warmth -- Tanzania Choice Safaris (TCS) exceeded our expectations. Brenda's American background made it natural for her to understand what we would like even if it wasn't communicated overtly. On the safari, Kakasii's extensive knowledge and skills combined to provide a fantastic viewing experience. We also had some brief exposure to other TCS guides, and can say that this team's patience and kindness to others reflected the best values of human life. We enjoyed the flexibility of mixing bush camp accommodation with an occasional upscale lodge. Brenda and Kakasii met us at the airport and took us everywhere we had to go until delivery back at the airport for the next segment of our trip. This relieved all anxiety about travelling in various modes of transportation in a strange country, leading to a worry-free experience. Congratulations to Tanzania Choice Safari's -- you are the BEST!!
Disclaimer
All corporate and/or tour info is provided by Tanzania Choice Safaris, not SafariBookings
The tours offered by Tanzania Choice Safaris are subject to their terms & conditions