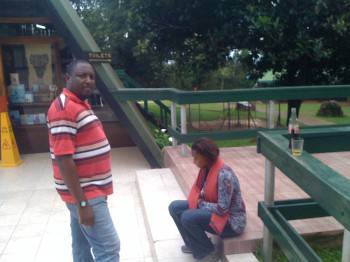 Gombe Wild Chimp Safari
4.3/5 – 67 Reviews
Office In:

Size:

10-20 employees (Founded in

2005

)

Tour Types:

Small & medium group tours (Budget & mid-range)

Destinations:

Price Range:

$50 to $350

pp

per person

per day

(USD, excl. int'l flights)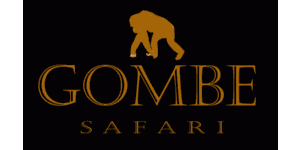 Request a Quote ›
Your request will be sent directly to the operator
If preferred, you can contact the operator directly
Sarah Hunsberger
–
US
Visited: July 2017
Reviewed: Sep 9, 2017
Email Sarah Hunsberger | 35-50 years of age | Experience level: 2-5 safaris
A Trip of a Lifetime
With Jane Goodall as my super hero, I greatly desired to go visit Gombe National Park while in Tanzania on study during the summer of 2017. Finding Nahum Joshua's company, Gombe Track Safaris & Tours online allowed me to do so. I got in contact with him easily and was lined up for my dream trip on the dates I desired, which came very soon after my reservations were made. My payment to Gombe Track Safaris & Tours covered everything including ground transportation, plane tickets to and from Kigoma, boat service, park fees, meals made by a personal chef, housing, and wonderful tours given by very informative guides. The only further money I needed to spend during this safari was in tips to those for who I saw reason. Because of Joshua making all of the detailed plans for me, there was no stress or uncertainty on my part, giving me the true sense of an enjoyable vacation.

On day one of my safari, I was picked up by Joshua's staff from Dar es Salaam and dropped off at the airport for a 6AM flight to Kigoma. Upon arrival, I was taken on a boat down Lake Tanganyika from Khiziri Port to Gombe with views of various tribal communities, agricultural lands, and waterside wildlife along the way. Immediately upon arriving at Gombe, I was greeted by Hussein Kengwa, the park guide who Joshua had assigned to me. Hussein has been a part of Gombe for many years, knows the land extremely well, has connections with all others who work at the park, and is very knowledgeable of the individual chimpanzees who call Gombe their home as well as the rest of the primate species, wild animals, and natural florae on sight. Hussein took me for my first forest excursion in Gombe National Park that day at 10:00 in the morning. It was a mountainous, hot, and thickly vegetative area to trek, difficult but extremely exciting because chimpanzees were quickly found, who I then joined for the morning. I saw chimps from the families I have gotten to know through Jane Goodall's stories including Faustino, the grandson of Flo, the chimp that made me fall in love with the species. Also present were Golden, Gosama, and Gland all descendants of Gremlin, a very long studied chimp who is still living today. The current researchers were observing their wild subjects with me there, and because chimps here are so used to human visitors, I was ignored and could enjoy simply being a part of their day.

Returning in the afternoon to the base camp of Gombe, I was served delicious food made just for me by the cook Joshua had sent along. I took a swim in Lake Tanganyika, shared the beach with baboons, and charged my camera batteries during hours electric was available in my cabin. Sleeping in a base camp on research grounds, I depended on my flashlight to see anything after dark because the electric there is not continuous. Clear view of the tons and tons of stars in the sky were the reward of living in the dark.

Day two in the park for me included waking up to find a baboon looking in at me through my cabin window, meeting a group of Tanzanian women on a tour with Roots & Shoots, finding researchers from the University of Minnesota in the forest recording chimpanzee calls, and being beside the daily life of Gombe's chimpanzees including Gremlin and her family of six, Nasa holding onto a red colobus monkey skull showing off his group's hunting skills, and the good-looking male trio of Faustino, Dier and Duke grooming and napping on the forest grounds together.

Day three included hiking through the park to Jane Goodall's key locations including the lookout point of the mountain where Jane went to listen for the calls of chimps to identify their locations. I also cooled off and refreshed myself with the splashes and deafening flow of beautiful Kakombe Waterfalls. It was during this hike that Faustino seemed to invite Hussein and me to follow him. Faustino would walk past us on the ground, step ahead, and turn to see if we were coming along with him. Upon seeing us follow, Faustino continued his route leading us to Nuro and her youngster, Nyota whom he then joined with, eating figs from a giant tree.

Leaving the island and returning to Kigoma, I was taken to visit Dr. David Livingstone's Memorial Center and then stayed the night at the Coast View Resort enjoying a hot shower, air conditioning, and 24/7 electricity. It was here that I appreciated hanging out with Joshua, getting to know him, the person who provided me with my trip of a lifetime. I was transported back to the airport after only three days of a tour, but those three days fulfilled me with wonderful memories that will last a lifetime. I could not have asked for a better time in Gombe unless of course Jane Goodall would have been there herself which is not often, at all anymore. I strongly recommend the service of Gombe Track Safaris & Tours to anyone planning a visit to Gombe National Park.

Kathrin
–
DE
Visited: August 2014
Reviewed: Aug 8, 2014
20-35 years of age | Experience level: first safari
More than just a safari
The safari was well organized and also flexible. Accomandation, food and time were perfect and especially our tourguide Afra. He has a huge knowledge about the animals, the wildlife nature and even above that. In addition he made the athmosphare within the group quit familiar.
Thanks a lot, it was an awesome experience for a fair price.
We can definitively recommend it.
Katharina, Friederike and Kathrin
Blair
–
US
Visited: September 2018
Reviewed: Oct 10, 2018
Email Blair | 35-50 years of age | Experience level: 2-5 safaris
The review below is the personal opinion of Blair and not that of SafariBookings.
Got me to Gombe but didn't deliver all of what was promised
Gombe Stream NP is an amazing, magical place. The chimpanzee treks themselves are conducted by TANAPA (Tanzania's national park service) regardless of how you get to Gombe. The TANAPA guide assigned to me was superb.

Gombe Track provided a driver in Kigoma and a cook who accompanied me to Gombe. Both were great and individually deserve 5 stars. The driver stopped by on my night in Kigoma to point out the MV Liemba coming into port, and the cook took time in the evenings in Gombe to help me learn Swahili.

Unfortunately, my overall experience with Gombe Track as a tour operator was marred by two issues.

First, the itinerary I agreed to stated all meals and non-alcoholic refreshments were included. This turned out not to be the case. I was forced to pay for a number of waters and sodas, and on my last day in Kigoma, was told by the "hotel" (see below) that my meals were not included. As a result, I opted to skip two meals (dinner and breakfast) rather than pay for food that should have been covered.

Second, the itinerary I agreed to called for one night in Kigoma at a specific hotel (Coast View). I researched this property beforehand to ensure it was acceptable to me. Instead, without any notice or discussion, I was taken to another accommodation which seemed to be of much lower quality (Aqua Lodge).

Unlike Coast View, Aqua Lodge had no internet/WiFi, no restaurant/bar, etc. While the staff seemed friendly enough and there was a great lake view, my room had only a squeaky ceiling fan that didn't cool the room very well and the poor ventilation allowed outside cigarette smoke in. The bed had a thin bed sheet over over a mattress that wasn't even tucked in. There was a leak in the bathroom that left the base of the toilet in a puddle of water. Finally, I could hear just about everything in the one nearby room that was occupied by a couple who decided to get frisky at 3 am. Needless to say, I didn't sleep much and was counting down the hours until I left.

I should note that my trip to Gombe was initially arranged through another tour operator, who I had a great experience with on another safari. After I had agreed to terms and was in Tanzania, I was handed off to Gombe Track directly. The full payment for my trip was given to Gombe Track. As far as I am concerned, it was Gombe Track's responsibility to be aware of the itinerary/terms and ensure they were followed since it was the company actually conducting the tour.

I paid Gombe Track $900 for 4 days and the last ~22 hours were in Kigoma where I was basically on my own waiting to fly back to Dar es Salaam. This amount did not include the TANAPA fees (park entrance, guide, accommodations at the park, etc.) and airfare, which added more than $600 to the total cost.

$900 should have been way more than enough to profitably cover my (limited) ground transportation in Kigoma, the boat to and from Gombe, 4 days of meals and non-alcoholic beverages, admission to the Livingstone monument in Ujiji, and one night of accommodation in the Kigoma hotel specified in the itinerary I agreed to.

While Gombe Track got me to Gombe and back, and I appreciate that, I now know I paid a lot more than necessary and despite this, I still got less than what was agreed to.

I had been in contact with the owner of Gombe Track via WhatsApp prior to my trip and never heard from him after the trip to see how it went, which was disappointing, especially given the cost. I did two other safaris while on Tanzania, both of which were much less expensive on a per day basis, and both operators were eager to collect feedback afterwards.
Kyle G
–
US
Visited: December 2014
Reviewed: Dec 28, 2014
Email Kyle G | 20-35 years of age | Experience level: 2-5 safaris
Well organized chimp trekking experience in Gombe NP
Overall we had a great experience working with Joshua and the staff at Gombe Track Safaris. We arranged everything over email, and Joshua was always really quick to respond and was also really flexible in planning and paying for the trip.

We were a bit concerned by the lack of reviews, but were pleasantly surprised with how smoothly everything ran when we got there. All our transportation was on time and efficient, and the food provided was maybe not gourmet, but tasty and filling after a long day of hiking. Gombe NP itself is a great experience, and the trekking guides there are great. Plus you have a beautiful lake to relax by at the end of the day.

The only issues we had were that our flight was a bit late and our schedule ran behind the first day, so we almost didn't get to go out and trek the first day. We had to be a little pushy with the guides to get them to go, but in the end we saw chimps both days.

Overall this is a good, honest safari operator and I would recommend using them to organize your trip to Gombe.
Mika
Visited: October 2014
Reviewed: Dec 5, 2014
Great experiance
It was great, we had a lovely tour. The driver was amazing, he know at lot about nature!!
We stay in hippo camp, the place and food are excellent. The logde shut need to be upgrade (holes in wall and Floor) no furniture outside, very old.
Selous parc makes it All worth!
Katie
–
US
Visited: May 2017
Reviewed: Jun 17, 2017
Email Katie | 35-50 years of age | Experience level: first safari
3 Days Gombe Stream Safari
After trying to arrange travel on my own to Gombe Stream, I am so glad that I decided to work with Gombe Track for what turned out to be a once in a lifetime trip to the Reserve for chimpanzee viewing. Here are a few of what I found to be the biggest challenges to arranging my own travel: 1) there is one flight to Kigoma every Sun, Mon, Weds and Fri only, 2) Gombe is accessible by boat only and catching a public boat or hiring your own on the spot is not guaranteed, 3) you may only visit Gombe on a 24 hour maximum permit. Joshua with Gombe Track was responsive in multiple e-mail communications about the 3 day itinerary. I was all set to travel to Gombe followed by another safari elsewhere in Tanzania when Joshua let me know that the flight times had changed. Fortunately, although I lost some money, I was able to re-book my subsequent flight and shift my subsequent safari schedule one day ahead. Despite this uncontrollable change in flights, my experiences with Gombe Track Safari were excellent. All the drivers provided were on time to meet me at the hotel and airport. James (driver) was especially helpful in explaining local sites and culture. Hotel accommodations in Kigoma included a private room with bathroom. Hotel staff, however, did not seem to be aware of my affiliation with Gombe Track Safari and tried to charge me for diner that was actually included with the safari package. The boat booked for transport to Gombe Stream was on time, well equipped with new safety equipment, and the captain (Baraka) well experienced with the route and lake conditions. The safari chef, Amos, was very accommodating and prepared more food than I could eat, including fresh caught lake fish. The "Luxury Tented Camp" in Gombe Reserve was by far the nicest platform tent accommodation I have even seen. It was fully equipped with a shower, toilet, and large bed! The park guides are very experienced and mine worked with two trackers to locate a large Chimp troops, which I was lucky enough to watch for quite some time. Although Gombe is off the beaten tourist track, it is worth a visit for anyone interested in Jane Goodall's work or the Lake Tanganyika area.
Karel Jakubec
–
CZ
Visited: March 2016
Reviewed: Mar 15, 2016
Email Karel Jakubec | 20-35 years of age | Experience level: first safari
Great safari in Mikumi
Everything went as we expected. Our driver Roman picked us up at Dar Es Salam airport (at 4am!) and we drove to Mikumi.

Accommodation was in Mikumi cottage, directly in the park, small bungalows. Nothing luxurious but clean, staff quite welcoming. Water was not hot, but it was - you're in Africa. There was almost no variety in food, always the same sauce with either chicken or beef. This could be definitely improved.

Safari itself was superb. We had an old (600 000+ kms :) ) Toyota Land Cruiser, big and spacious with detachable roof. We saw lions, leopard, buffaloes, elephants, wild beasts, warthdogs, giraffes, hypos,... Roman was a great guide, not very talkative, but once you asked he gave you an answer. :)

At the end we arrived to port just in time to catch a ferry to Zanzibar.
Sarah
–
Visited: April 2015
Reviewed: May 4, 2015
Email Sarah | 20-35 years of age | Experience level: first safari
All in All a great weekend!
My safari with Gombe Track Safaris and Tours was a very spontanous decision - nevertheless the communication was good. My contact person to Gombe helped me very well as i couldn't find a place in my choosen safari to find another one for the same price.
As we started the safari the driver picked me up in time. payment was uncomplicated & there was enough space in the car.
Our driver Rajabu drove fast but safe to the national park. In Mikumi National Park he could tell us a lot about the animals and the nature & was very kind. The drivings in Mikumi were awesome! We really saw every animal which is living in this Park - Lions, Lepards, elefants, giraffs, hippos, crocodiles, buffalos, wildebeasts, antilopes monkeys and many more.

The Food was also great. We got three meals per day, which were always enough and very delicious.
Our trip at the third day to Udzungwa National Park was also very great.
Unfortunately our actually hotel was full, but the alternate accomodation was very nice as well!

All in All it was a great trip to Mikumi & Udzungwa for a reasonable price. We were a funny group of persons & our drive Rajabu was very kind & had a lot of knowledge about the nature and the parks.

I will definitely book with Gombe Track Safaris again.
Andrea
–
HR
Visited: February 2018
Reviewed: Feb 11, 2018
Email Andrea | 20-35 years of age | Experience level: first safari
Amazing Experience!
Everything was just perfect! We were lucky to have the best tour guide ever! Charles thank you for everything, you really made it unforgettable for us! Charles is really well experienced in doing safari in Selous game reserve, he knows every corner of the park and places where animals are usually hiding. Thanks to him, we saw every animal and beast we could have seen! Driving to and from Selous was great, again thanks to our driver! Charles you really made it and thank you so so much!! Greetings from Croatia :)

Ravi Chandran
–
IN
Visited: April 2017
Reviewed: May 16, 2017
Email Ravi Chandran | 50-65 years of age | Experience level: first safari
Mikumi Safari by Gombe - Good and Timely service. Offered everything as per itinerary
First off all, Gombe could offer the same price for a solo traveller where as most other agents quoted higher rates for a single traveller, even though I had agreed to join any group.

The came dot on time to my hotel at Dar-es-Salaam in the morning and picked me up in a 4 x 4 jeep. Enroute they picked up another person. They stopped enroute for breakfast and lunch. The food was good and simple. We stayed at the Tan-Swiss Hotel, which is quite comfortable.

Overall the whole trip was pretty relaxed and fine. Since it was raining, we couldn't spot any big cat
Disclaimer
All corporate and/or tour info is provided by Gombe Wild Chimp Safari, not SafariBookings