Back of Africa Adventure
4.8/5 – 77 Reviews
Office In:

Size:

5-10 employees (Founded in

2014

)

Member Of:

Kenya Association of Tour Operators (KATO) & KWS

Tour Types:

Small & medium group tours (Budget & mid-range)

Destinations:

Price Range:

$110 to $400

pp

per person

per day

(USD, excl. int'l flights)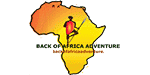 Request a Quote ›
Your request will be sent directly to the operator
If preferred, you can contact the operator directly
GB
–
NZ
Visited: January 2012
Reviewed: Sep 16, 2014
Email GB | 65+ years of age | Experience level: 2-5 safaris
A family freedom safari without the rigid confines of a set schedule.
This was a family holiday with the option of altering the proposed schedule as we saw fit so that if we decided that we needed extra days in any one place or took our driver's advice or changed our minds as to where we wanted to visit next then we were free to do so.
Communication was excellent both in the planning of the trip and during the tour and what we were promised was delivered. We were met at the airport late at night and delivered to our hotel. The vehicle we were promised was what we expected - so often you hear stories of arriving to be met with anything but the vehicle that has been promised but that was not the case. Our driver (guide) was both personable and knowledgeable about the tour and what we might expect and also had the reference books in case we needed confirmation of what we were seeing. The tented accommodation was comfortable and clean with excellent toilet facilities. The roads are an experience in themselves ranging from the basic to State Highways so in that respect if you travel to the Maasai Mara by road then be aware that the rainy season could prove challenging. That however is not a reflection of the tour company or guide but just a fact of the system and its priorities.
All in all it was a trip to remember with many unsurpassed highlights. So if you want to experience a side of life at its most beautiful yet also at its most vulnerable then by all means take a tour. However, if on the other hand you want to luxuriate in the trappings of modernity and over the top opulence then consider a tour to anywhere else but don't go to Africa - the continent doesn't need you.
Arnold
–
CN
Visited: August 2014
Reviewed: Sep 19, 2014
20-35 years of age | Experience level: 2-5 safaris
The Most amazing safari ever
Amazing safari in Maasai mara, Serengeti and Ngorongoro
We had booked our 7 days safari with Back Of Africa Adventure about a year in advance and they took care of everything for us. Allison was always there to help us plan out our safari because our dates were not flexible, reaching Back Of Africa Adventure by email, telephone or skype was very simple and the staffs are really helpful.

Our port of arrival and departure was Nairobi airport in Kenya and Back Of Africa Adventure were so kind to arrange for our transportation to the national parks and our safari guide Gordon was a careful driver guide who understands the African roads very well.
We visited Maasai mara, Serengeti, Ngoro Ngoro and Lake Manyara all the Sopa Lodges booked and suggested by our contact person Ms. Allison were exclusive and gorgeous hotels, with wifi services.

Gordon, our tour guide was very keen on our experience within the Serengeti and was well informed about the animals, plants, and birds and very enthusiastic to show us the beauty of the plains of Africa.

After 7days of an unforgettable experience, I must say that Back Of Africa Adventure left us with a very good taste of Kenya and Tanzania and with an appetite for coming back to the maasais mara , Serengeti and Ngorongoro for another nourishing adventure.

I recommend Back Of Africa Adventure to anyone wanting to visit Kenaya and Tanzania.
Julian
–
PL
Visited: January 2013
Reviewed: Oct 11, 2014
Email Julian | 20-35 years of age | Experience level: first safari
the best moments on safari
That was the best tour in Kenya. We had excellent accomodation, service and security on safari in Masai Mara. Big car only for us and the driver was excellent tour guide, he fullfilled every our wish. The office took a good care of us in Nairobi and also helped us after safari with accomodation and travelling.
These are very helpful and good people. I highly recommend this office!
Mariusz P.
–
PL
Visited: January 2015
Reviewed: Jan 29, 2015
Email Mariusz P. | 20-35 years of age | Experience level: 2-5 safaris
Fantastic Safari experience! Highly Recommend!
The expierence with Africa Adventure ltd was great. I visited Masai Mara and had wonderful days with lot of animals. Our guide was nice, skilful and had broad knowledge about the animals. The meal and camping accomodation was perfect. Milambo Allan from Africa Adventure ltd was very helpful and gave me perfect service. I can really recommend this company.
Babra
–
Visited: August 2015
Reviewed: Sep 16, 2015
Email Babra | 20-35 years of age | Experience level: 2-5 safaris
Reliable Allan (owner)
Just returned from another safari organized by Allan of Back Of Africa Adventure, we have been to Kenya many times since my mom is working with UK embassy here in Kenya, I thought it wise to share my experience to fellow travelers opting to take safaris to Kenya since we were very pleased with the service we receive with Allan. In contact prior to the trip he responds to email rapidly, during the trip he stays in contact with your driver guide and you as guests just to ensure that all are in place. Making sure you have the safari experience you were hoping for. In our case he was not satisfied with the service of one of our booked tented camps, he changed the booking (upgrade) to mara serena lodge that was more than great for the wildlife view. Thanks again Allan, I will leaving Kenya at the end of October 2015 and I will book with your company again in the near future when I happen to visit my mom who is working here. "Keep the candle burning" even to other travelers
Don from Tyler, Texas
–
US
Visited: July 2015
Reviewed: Sep 18, 2015
Email Don from Tyler, Texas | 50-65 years of age | Experience level: first safari
Getting first class treatment for 2 while on guided safari to 4 parks in Kenya and Tanzania.
First off, I would give a rating closer to 4.5 Stars but that was not an option. Please read all of this.
Excellent communication and responsiveness via pre-travel emails. Elected to pre-pay for most of the trip but had to cover the PayPal charges as credit cards were not accepted. Costs were generally as expected except for short notice on upcharge due to stated increase in park fees. Tour operator must have included a small service charge on the balloon ride as other passengers stated their rate was a bit lower than ours. Despite the high cost, the Masai Mara balloon ride was one of the highlights of our trip. It might have been even better in the Serengheti with all the herds below. My emails led me to believe that our contact person, Allan, would be our guide. While we only met Allan briefly in Nairobi, the tour guides he set up for us were each very knowlegible of the wildlife and helped us log down the various species we observed. Each took time to find the animals we wanted to see the most and were patient while our cameras clicked away. After having the private group trip for me and my wife, I am not sure I would ever be happy with a larger group might be OK with 4 people if all are family. Our guides were required to change as we crossed the border and our desire to do Masai Mara as well as the Tanzania parks resulted in a long transit day over some fairly rough roads. Tanzania park roads and highways were smoother but there were more restrictions on venturing off road. We had a Toyota Land Cruiser for the Kenya safari and an older Land Rover for Tanzania. The drivers knew the limitations of each 4-wheel drive vehicle which for the Land Rover meant knowing how to restart it - including a push start from another vehicle at one point. While boldly driving us to key photo ops, they were careful not to get us stuck. Lodgings were top notch and dinner options plentiful. Lunches packed for day-long safaris included plenty of food. Right after corssing into Tanzania, we stopped at a hotel restaurant for lunch. Because of the length of travel that day, I would suggest a box lunch for that trip to save an hour or so of travel time. In general, the people of both countries were friendly, overly so in the case of the Masai women reaching their crafted wares into the vehicle window as we waiting to pass through the gate into the lodge, and smiled as the foreigner passed by. There were a few that seemed less than thrilled woth our presence but we never felt threatened. Security and protection for dangerous animals was given high priority for all our lodging. Mandatory escorts were required when returning to our room from dinner after dark as African buffalo are known to approach to drink from the swimming pools. As the title of this review reads, it was first class, especially the level of accomodations. The wildlife viewing was fantastic and we were blessed to see the Big Five before we got out of our first park. Despite my deet insect repellent, I still received a couple of Tse Tse fly bites through my socks at my ankles. Overall, we didn't have an issue with mosquitos and had protective netting around our beds. Hearing the animal noises (monkeys mostly) as we nodded off the sleep was quite an experience.
This was definitely the trip of a lifetime and I hope many others get to experience it. While I am sure there are many other trustworthy tour operators out there, I can highly recommend Back of Africa to assure you a great safari experience.
Mark J
–
Visited: October 2015
Reviewed: Nov 3, 2015
Email Mark J | 35-50 years of age | Experience level: over 5 safaris
Affordable yet memorable safari
Back of Africa Adventure offered an exciting and memorable experience for me and my wife. It was was an affordable and amazing safari. They took us on a one week tour at the Maasai Mara and the driver cum guide were very friendly and knowledgeable. We did not experience any hitch on the way; we left on time; arrived on time and we were on time to catch our flight back to Rwanda.
Ivan
–
US
Visited: December 2015
Reviewed: Dec 23, 2015
Email Ivan | 35-50 years of age | Experience level: first safari
A safari that beat every expectation.
Allen at Back of Africa made sure that every possible thing we needed was taken care of. The team was completely professional at absolutely every opportunity. Everything promised was completed with a smile.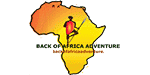 Reply
from

Back of Africa Adventure

Posted on Jan 11, 2016

Dear Ivan,
How are you doing both doing today, How was your flight back home?
I would like to take this opportunity to express my heartfelt thanks to both of you for the very active support in business and for choosing my company Back Of Africa Adventure ltd to organize a trip to you and your family in the past few weeks to masai mara game reserve. Indeed it was an honor.
It brings me great pride (and motivation) after having met both of you prior and before the commencement of the trip and above all after the completion of your 4 days 3 nights trip with us.
It brings joy to my heart to see a smiling faces of my satisfied clientele towards my services and any time I hear from a satisfied customer... I grin. This is entirely due to our great team working relationship with my employees and valued customers like you and your family, which I am so thankful.
I beg to add, much compliments to you and your entire family for the prompt payments and quick telephone / mail communications that made our work so easy when it comes to booking your maasai mara accommodations in good time over a festive season (December Holidays).
Your feedback on this platform is so informed and helpful as it has helped me grow as an overall person in the company and also to many across the globe. Thank you very much.
The Chair lady and Board Members of Back Of Africa Adventure have also asked me to pass on their sincere appreciation for the privilege you both gave us to be your ground tour operator here in Kenya (Nairobi) of which cannot just go un noticed.
Again, thanks so much for your enthusiastic support to us. I have no doubt that it would not have been the success that it was without contributions of both of you as a family and I wish you all the best and a prosperous joyful year 2016.
Please keep in touch, and drop in and visit us whenever you are in Kenya more so i'm looking forward to working with both of you today and tomorrow.
Sincerely,
Allan
Back Of Africa Adventure ltd

Jackie Freedman
–
Visited: December 2015
Reviewed: Jan 8, 2016
Email Jackie Freedman | 35-50 years of age | Experience level: over 5 safaris
An amazing experience. Thanks Allan.
We hold a UK passport, though we are under internship here in Kenya for the next 3 months. there after we shall be flying back to UK for our further studies.
As a concerned traveler , i thought it wise to share with the whole world via this reputable site on my safari experience over the past festive. We had booked a 7 days 6 nights Exclusive trip for us ( 3 persons) + Balloon Safari with Back Of Africa Adventure, - Amboseli ( 2 Nights - Amboseli serena), Lake Nakuru 1 nights ( Sarova Lion Hill), Masai Mara 3 nights ( Sarova Mara camp). Must say very flexible, Very helpful and Efficient, Thank you Allan. Also a very big thank you to Benson who drive us, guide us to all park and show all possible Animal Including Lion, Cheetah, Leopard, Rhino, giraffe and off course all others. Complete trip was well planned and executed. Benson really took us to some places where normally people don't visit and expect any animal but we saw many things because of him.
Our contact person Allan, was very polite and kept his promises as per our mail conversations, no hitches but great value for money safari.
Thank you once again and we will go back to Masai in future with Back Of Africa Adventure,
Thanks.
Jackie F.
melissa lorenzen
–
Visited: January 2016
Reviewed: Jan 30, 2016
Email melissa lorenzen | 35-50 years of age | Experience level: 2-5 safaris
Life time experience!! Thank you very much Back Of Africa Adaventure
I hold a uk passport though working at the uk embassy here in Kenya for the last one year now. I had my husband and 4 of my old school friends visiting me from uk/ usa and Canada; I felt so nervous on what surprises I should offer them when they visit me here in Kenya since it was their first leg in East Africa.

Thanks to the new technology "internet". Through my internet surfing I came across Back of Africa adventure online and thanks to the reviews from all walks of the world who did a safari with this company. I got convinced and impressed with the few comments I read online.
My mail contact was Allan, to be honest this young gentle man love his work and respnds faster than i could imagine.
I requested a 15 days Kenya and Tanzania trip. The accommodations were wonderful as were the destinations that allan helped us select. We really appreciated the diversity of the places we visited and stayed at: Samburu national game reserve, olpajeta conservancy (sweet waters conservancy) Lake Nakuru national park , Maasai mara game reserve Serengeti National park, Ngorongoro Crater, Lake Manyara National park and Tarangire National park.
Each park and each camp had something special to offer. One camp had only luxury 7 tents, one had 30 raised tents. Some were in between (with 15-20 individual units). Not all accommodations were tented... as Allan selected some middle class lodge type properties too to fit our budget bracket as we were not up market travelers. Each was different and had a unique personality which only added to the trip. Whether it was the view of Kilimanjaro, the resident warthogs, the sneaky monkeys, the elephants that visited the water hole for an evening drink, the gourmet food, the incredible service, the night game drive at srena sweet waters, the walking safari, the picnic breakfast or the Maasai spotters.. Each facility and each destination was perfect and amazing.

The most memorable moments on our 15 days adventure were being happily trapped in our "tree-tent" at Tarangeri Treetops for several hours while a family of elephants (6) ate their way around our raised tent. (see the elephant near the entrance to our tent). And a very special surprise Maasai blessing ceremony (orchestrated by Allan and his staff and our gracious hosts, Joe and Michael (guide) at mara sarova game lodge) to celebrate our 20th wedding anniversary in the Maasai Mara game reserve. Truly a fairytale ending to a dream vacation to my husband and I.

I highly recommend booking a personalized/customized tour rather than a group tour. We saw many of the "famous" group tours, staying at the same facilities we did. It was often 8 - 9 people ( strangers) traveling together and It appeared that they toured and dined together every day Can you imagine what it would be like if you didn't get along with someone in your group?? I think you lose the intimacy that traveling on a customized tour offers. We still had an opportunity to meet others without feeling obligated to participate in group activities.

Thank you very much Back Of Africa Adventure and our driver guide Michael keep it up even to future customers.

I recommend…

Disclaimer
All corporate and/or tour info is provided by Back of Africa Adventure, not SafariBookings
The tours offered by Back of Africa Adventure are subject to their terms & conditions