Back of Africa Adventure
4.8/5 – 81 Reviews
Office In:

Size:

5-10 employees (Founded in

2014

)

Member Of:

Kenya Association of Tour Operators (KATO) & KWS

Tour Types:

Small & medium group tours (Budget & mid-range)

Destinations:

Price Range:

$110 to $400

pp

per person

per day

(USD, excl. int'l flights)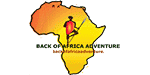 Request a Quote ›
Your request will be sent directly to the operator
If preferred, you can contact the operator directly
Rating Breakdown
Jezze
–
US
Visited: June 2022
Reviewed: Jul 9, 2022
Five stars for George, he was the perfect guide. Minus one star for Hell's Gate bike ride.
George was our guide for the first four days, and he made them amazing days. He is not only a good guide, but a good person to spend many hours with. He was incredibly knowledgeable about all the animals we found. He knew how to find the more elusive animals (leopard, cheetah) and often we were the first safari van to find one of these special animals, due to his understanding of their movements and habits. He was patient in waiting for good viewing angles and opportunities. And he answered all our (many, many) questions about the large animals, the small ones, the birds, the bugs, and the plants. He even explained larger topics like the Kenya's history and culture.

His personality was a perfect fit for us. Calm and present. He was attentive to every question, but did not fill silence with meaningless chatter. He thought carefully about his answers to our questions, and clearly understood the science behind the natural world. We really appreciated the space he gave us to talk amongst ourselves, or just enjoy the sounds of nature.

For the final day, George left and Obama became our guide. He was friendly and full of jokes. We visited Hell's Gate that day. The park is nice, with some dramatic geological features and populations of zebra, impala, giraffes, and buffalo. The negative was the bike rental. We asked Obama about price but were told to wait and see, even after he spoke to the bike tour guide on the phone. When we met the bike tour guide, Obama explained his guide fee as 300 shillings, but the man corrected him to 1500. Then we had to pay a bunch of small fees, including the guide's park entry fee and even his bike fee. We rented the guide's bike for him, from him. The guide had a thick accent and a frequent cough. He mostly pointed to animals.
Only later did we see other tourists without guides and realize the guide was optional. We asked for some privacy and our guide rode ahead and mostly let us bike at our own pace.
One purpose the guide apparently serves is scaring away buffalo by clapping. So give the buffalo plenty of space and clap them away if they're too close - they can be dangerous.

Finally, Alan was a responsive organizer and answered our emails promptly. Much appreciate that
Meritxell
–
QA
Visited: August 2018
Reviewed: Sep 4, 2018
Email Meritxell | 35-50 years of age | Experience level: first safari
Great Journey
Allan arranged a complete 7-days safari. Even the timings were too tight, the overall experience was fantastic thanks to Simon our guide/driver and best friend for a week!! The program was not realistic with the driving distances considering Kenya's traffic and roads' quality. Simon was the superhero who was driving from Tsavo to Naivasha for 6h and still have energy to find the rhinos and make us laugh!
Our choice combined luxury and budget palaces which all of them were as expected. We only missed to have a cooler box to store water in the van and some guide books to get more info of the fauna and flora. We will certainly repeat the trip with Simon, but I strongly suggest spending at least 2 night in each place to have time to rest and enjoy the Loges facilities which are amazing.

Gianluigi Vitale
–
IT
Visited: August 2018
Reviewed: Aug 31, 2018
Email Gianluigi Vitale | 20-35 years of age | Experience level: first safari
Experts, prepared and reliable
We booked this Safari after viewing other tour operators on safari bookings. For the entire period before the departure, Back to Africa was available for all our explanations.
Moreover, they were on time in every appointment respecting the travel program.
During the safari, we didn't miss anything, we were always safe on the move and the guide was very experienced and reliable.

For another similar experience in future, I would return to them.

Thanks for the experience.
Brett
–
US
Visited: June 2018
Reviewed: Jun 21, 2018
Email Brett | 35-50 years of age | Experience level: first safari
Overall very good, some logistical issues.
Pros: 1. Allan from Back of Africa was great and delivered on everything he promised within his power.
2. the parks and animals in both Kenya and Tanzania were amazing.
3. the camps for the most part were as or better than expected in almost every instance.
4. the employees of Back of Africa were all very friendly and helpful.
Cons: 1. because Back of Africa can't operate in Tanzania they subcontract out a tour company in Tanzania to complete the trip there. That company (SouthSand Tours) was also perfectly fine. The only issue was the communication between the two companies. Our itinerary in Tanzania was changed multiple times because the tanzanian company informed us the way that Allan and I agreed to it was not possible based on park rules. Also, when we were dropped off back in Nairobi on the last night we were told by SouthSand Tours that someone from Back of Africa would be waiting for us at the bus stop to take us to the hotel, however, when we got dropped off in the middle of the night on the street no one was waiting for us (luckily a hotel was nice enough to let us borrow their wifi to uber to our hotel).

Recommendation: My overall recommendation would be to use Back of Africa for your Kenyan trip and another company individually if you leave the country, I think it would result in a smoother and less frustrating process. If not for this I would have given Back of Africa 5 stars and westerners should feel completely safe using them in the future.
Abby
–
AE
Visited: September 2017
Reviewed: Sep 23, 2017
Email Abby | 20-35 years of age | Experience level: first safari
Excellent tour.
I had a wonderful Experience with Allan. We exchanged emails regularly and he made sure that all my requests and questions were taken care of. It was a hassle-free trip and he also got me a good tour guide who made sure we get to see all the animals and he was very knowlegeable of the area. It was an amazing African experience and i higly recommend Allan to anyone who wants a budget friendly yet still amazing Africa safari.
Jana
–
DE
Visited: July 2017
Reviewed: Jul 21, 2017
Email Jana | 20-35 years of age | Experience level: first safari
We had a nice time during The Safari and saw many animals. It was incredible!
The Service was really good. Allan was really helpful preparing our trip and always replied within minutes to our Emails. The Guide during The tour was also really helpful and took good care of us. The Food was amazing!
Susan
–
US
Visited: May 2017
Reviewed: Jun 5, 2017
Email Susan | 50-65 years of age | Experience level: first safari
Great safari value
If you're looking for a good value safari, try a Back of Africa camping safari. Our family of five enjoyed a private four-day safari in Tanzania where we saw the Big 5 and so much more. Prior to the trip, I communicated with Allan, the owner, via email and always received a prompt, detailed response. The trip itself was well organized and went smoothly. Our driver/guide was pleasant and knowledgeable. He did a great job spotting a wide variety of animals and made sure we were informed in advance about plans for the next day. The safari vehicles are an older model and the campgrounds have basic accomodations. Set your expectations there and you won't be disappointed. The game drives, however, are spectacular. We have lots of postcard worthy pictures and great memories. If you want to do Africa on a budget and are willing to camp, I highly recommend Back of Africa for a camping safari.
Madeline
–
DK
Visited: March 2017
Reviewed: Apr 27, 2017
Email Madeline | under20 years of age | Experience level: first safari
Great Experience!
We went on the 6-day tour of Northern Tanzania, which was incredible! Back of Africa had everything sorted out and were a great help in the booking-process. The only thing I would recommend is taking a shorter trip than 6 days as it is a long safari, but especially Serengeti and Ngorongoro were amazing and probably the most beautiful places I have ever visited! If I had to do it again I would definitely recommend the camping safari with Back of Africa as you really get to experience the nature up close, but 3-4 days is enough!

Thomas
–
DE
Visited: February 2017
Reviewed: Mar 29, 2017
Email Thomas | 20-35 years of age | Experience level: first safari
Good Safari for a very reasonable price
It was a very nice safari, our driver was quite experienced and did everything to make our experience unique. The food was also very nice. I think its hard to get a budget safari for a cheaper price. Although the price is pretty low I missed nothing and can only recommend this operator!
Don from Tyler, Texas
–
US
Visited: July 2015
Reviewed: Sep 18, 2015
Email Don from Tyler, Texas | 50-65 years of age | Experience level: first safari
Getting first class treatment for 2 while on guided safari to 4 parks in Kenya and Tanzania.
First off, I would give a rating closer to 4.5 Stars but that was not an option. Please read all of this.
Excellent communication and responsiveness via pre-travel emails. Elected to pre-pay for most of the trip but had to cover the PayPal charges as credit cards were not accepted. Costs were generally as expected except for short notice on upcharge due to stated increase in park fees. Tour operator must have included a small service charge on the balloon ride as other passengers stated their rate was a bit lower than ours. Despite the high cost, the Masai Mara balloon ride was one of the highlights of our trip. It might have been even better in the Serengheti with all the herds below. My emails led me to believe that our contact person, Allan, would be our guide. While we only met Allan briefly in Nairobi, the tour guides he set up for us were each very knowlegible of the wildlife and helped us log down the various species we observed. Each took time to find the animals we wanted to see the most and were patient while our cameras clicked away. After having the private group trip for me and my wife, I am not sure I would ever be happy with a larger group might be OK with 4 people if all are family. Our guides were required to change as we crossed the border and our desire to do Masai Mara as well as the Tanzania parks resulted in a long transit day over some fairly rough roads. Tanzania park roads and highways were smoother but there were more restrictions on venturing off road. We had a Toyota Land Cruiser for the Kenya safari and an older Land Rover for Tanzania. The drivers knew the limitations of each 4-wheel drive vehicle which for the Land Rover meant knowing how to restart it - including a push start from another vehicle at one point. While boldly driving us to key photo ops, they were careful not to get us stuck. Lodgings were top notch and dinner options plentiful. Lunches packed for day-long safaris included plenty of food. Right after corssing into Tanzania, we stopped at a hotel restaurant for lunch. Because of the length of travel that day, I would suggest a box lunch for that trip to save an hour or so of travel time. In general, the people of both countries were friendly, overly so in the case of the Masai women reaching their crafted wares into the vehicle window as we waiting to pass through the gate into the lodge, and smiled as the foreigner passed by. There were a few that seemed less than thrilled woth our presence but we never felt threatened. Security and protection for dangerous animals was given high priority for all our lodging. Mandatory escorts were required when returning to our room from dinner after dark as African buffalo are known to approach to drink from the swimming pools. As the title of this review reads, it was first class, especially the level of accomodations. The wildlife viewing was fantastic and we were blessed to see the Big Five before we got out of our first park. Despite my deet insect repellent, I still received a couple of Tse Tse fly bites through my socks at my ankles. Overall, we didn't have an issue with mosquitos and had protective netting around our beds. Hearing the animal noises (monkeys mostly) as we nodded off the sleep was quite an experience.
This was definitely the trip of a lifetime and I hope many others get to experience it. While I am sure there are many other trustworthy tour operators out there, I can highly recommend Back of Africa to assure you a great safari experience.
Disclaimer
All corporate and/or tour info is provided by Back of Africa Adventure, not SafariBookings
The tours offered by Back of Africa Adventure are subject to their terms & conditions