Back of Africa Adventure
4.8/5 – 81 Reviews
Office In:

Size:

5-10 employees (Founded in

2014

)

Member Of:

Kenya Association of Tour Operators (KATO) & KWS

Tour Types:

Small & medium group tours (Budget & mid-range)

Destinations:

Price Range:

$110 to $400

pp

per person

per day

(USD, excl. int'l flights)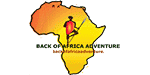 Request a Quote ›
Your request will be sent directly to the operator
If preferred, you can contact the operator directly
Rating Breakdown
Yuan
–
FR
Visited: July 2019
Reviewed: Jul 23, 2019
Email Yuan | 20-35 years of age | Experience level: first safari
I had to tell myself not to be mad and enjoy this honey moon private tour
I'm here to note the tour operator so I'd like to state several facts dealing with Back of Africa:
1. Allan asked me to pay the balance in cash but we don't have any USD, so he added 40 dollars (I can't remember how much excatly) bank fee in order to pay by card.

2. Three hours after departure we realized that it's not the direction to our first destination Amboseli so asked our driver. He told us we're actually going to Masai Mara.

3. I contacted Allan, he replied sorry for not telling us, and the program change is due to non availability at a lodge. Given that we were asked to pay the deposit 3 months ago "in order to secure the logistics", it's simply NOT acceptable to make the reservations at the last minute then realize that it's full. After carefully studying and made this tailored grogram together, imagine my furstration when Allan reversed our itinerary without informing us at all.

4. Since the itininary is reversed, I asked for a new full program. He said ok but I never recieved anything until the end of the trip.

5. On the initial program is included 3 hot meals per day, except for the full day safari in Masai Mara. Surprisingly we were given 3 times this non editable and completly non hygiene lunch box (imagine a toast sandwich with cheese and a greasy chicken leg after 5 hours under the sun). So we didn't have lunch and starved the whole day until I suffered from stomachache every evening. For the 3rd time I had to complain and fight for a real meal during our 7 hours drive from Naivasha to Ambosali.
(Allan told us later that full board hotel booking is only 5 dollars more expensive than half board, so it's more interesting for him to book with in-hotel lunch or lunch box. Again, since our program is changed, the road trips don't allow a in-hotel lunch. Since he never sent over the new program, we always needed to figure out by ourselves where we go the next day, and have no clue of lunch arrangement.)

6. On the last day back to Nairobi, Allan joined us for lunch, and asked us to express ourselves. He said sorry again, gave us loads of excuses that we as customers find it hard to accept. I asked on D1 some form of compensation which he refused, because he is too busy, and "miastake is human", and he "learned the lesson". This meeting is a pointless loss of time for our holiday.

7. I felt offended during this whole meeting. Allan was adressing only to my boyfriend and never looked at me, even when saying goodbye.

I would definately recommend Kenya and loved the breath taking scenaries and amazing animals.
Our driver and guide George is quiet and doesn't really smile, but has adequate knowlege and did his job.

These moments of frustration were not expected especially given the price we paid, we need to at least have the service we booked.
If I have any advice to give, do check every detail with him before you pay, and do not trust.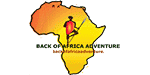 Reply
from

Back of Africa Adventure

Posted on Aug 2, 2019

Hi Yuan,
I am sorry to hear about your unfortunate experience with myself as an organizer. That was really not my intention I had at the back of my mind more so on our mail conversations as our valued customer. As a company and as a person in charge, I really appreciate your feedback as it is very indispensable.

I would also like to take this chance to comment on your points.

Yuan: Allan asked me to pay the balance in cash but we don't have any USD, so he added 40 dollars (I can't remember how much exactly) bank fee in order to pay by card.
Allan: with due respect, kindly refer to our mail conversation dated April 11, 2019, 12:02 PM, the tour booking form outlines well our company payments policies that were sent to you in good time before you make any down payments to our company via bank to bank transfer. You filled in well and mailed us back two weeks later, I'm pleased to say that I never pushed for a cash payments neither did I asked for more money than what was agreed upon during our mail conversations.
At times as a good customer and as a concerned tourist you need to be honest and not to keep some cards under the table. You had all the options on how to make payments to us including online payments through our company secured link beforehand and you opted and informed us that you shall pay the last bit in cash upon arrival…
regrettably last minute when i dropped you at your Nairobi hotel on sunday July 7th/2019 you told us that you want to settle the balance via card and NOT cash as was earlier communicated via mail and agreed upon.
Little did i know you did this intentionally....same way you gave us a wrong date for airport pickup....of which you have not include in your well versed report. i honestly believe it slipped your mind too....?!

CHANGE ON THE ITINERARY:
I must admit that this was my mistake as it completely slipped my mind and I never informed you in good time that the program was to start from the bottom to the top. I'm so sorry about this please. The main reason why I did reverse the program to start with maasai mara instead of Amboseli national park was to ensure that I get the availability for the lodges that we agreed upon in the package that you both opted for and not that we did reservations last minute.
I could have missed the facilities that were agreed upon if in any case the trip commenced with Amboseli and end it with maasai mara game reserve as per the original plan.

The below was the sketch revised itinerary:
Day 1. July 8th/2019. Nairobi to maasai mara sopa lodge
Day 2. July 9th/2019. Maasai mara – acc. Mara sopa lodge.
Day 3. July 10th/2019. Maasai mara to Naivasha sopa lodge.
Day 4. July 11th/2019. Naivasha / hell's gate NP. To Amboseli Kibo safari luxury tented lodge.
Day 5. July 12th/2019. Amboseli NP. Acc was at Amboseli kibo safari luxury tented lodge.
Day 6. July 13th/2019. Amboseli Np. To Nairobi ----END OF TRIP.
I opted for the above due to the availability of the rooms since the month of July is a beehive activity with various lodges. though NO NATIONAL PARK or GAME RESERVE was compromised.

MEAL PLAN:
The meal plan was full board in every lodges and I believe "Tom, Dick and Harry" who has done similar trip in the past do understand the logistics involve. I'm astounded to read that you got greasy lunch boxes from outlined facilities. If it is not a matter of "adding salt to the open wound", then as an operator I shall follow up with the outlined facilities.

COMPENSATION:
I honestly did outline to you why compensation was not possible since it was just a twist of the program to start to maasai mara instead of commencing with amboseli National park. It was not intentionally reversed but just to ensure I get the rooms in good time, all other logistics were as was communicated and agreed upon in our mail conversations and even the park entries, accommodations were paid in good time for the flow of the program and there were no transportation problems since we only have a new cars for our programs.

Once again do accept our sincere apologies for the inconvenience you may have experienced in respect to starting your trip with maasai mara game reserve instead of Amboseli National park.
We take this opportunity to thank you for your feedback which allows us to serve you and other customers better today and tomorrow.
We deeply value your trust, relationship / business with Back Of Africa Adventure and I'm committed to providing you with the highest level of service simply because our customers deserve the very best. If you have any further questions or comments regarding this matter, please feel free to discuss it with us via e mail or phone call.
Yours sincerely
Allan.
Essid
–
QA
Visited: June 2018
Reviewed: Jun 24, 2018
Email Essid | 20-35 years of age | Experience level: first safari
Poor service and knowledge of the package they are selling.
At the beginning, everything went smooth: Allan replied to all my emails very quickly but the problem is that nearly all the information he gave me were wrong. I spent 8hours in the van from Nairobi to Masai Mara (Allan told me it takes 4hours) and nearly 10 hours from Mara to lake Nakuru. ( was told 6 hours by Allan).
I asked Allan if they have a 4wheel drive car instead of the van he told me yes with a 350$ extra per person. We chose the van as it's cheaper: the problem is that the roads all around Mara were off roads: ( and Allan didn't tell us of course) we got stuck maybe 4 times in the Mara reserve and twice when we head to lake Nakuru. We lost lots of time: I spent more time in the van than in the parks I came to visit.
Another thing I didn't like: as soon as we sent the deposit to book the package, Allan send me an email with what is included and what is not. He wrote that tips are not included and between parenthesis : 10$ per person per day is the minimum. When we arrived to Nairobi and he met us in the hotel, he spent nearly half an hour to convince us to pay the 120$ tips to the driver at the end of the trip. A tip is not a fee or a tax: we are free to pay what we want depending on the service given.
Last thing: in the program there was the lake Nakuru known for the many flamingos that live and feed from it. But flamingos can be seen only in summer, as during the rainy season the level of the lake goes up and flamingos have to go else where to have some food. This of course was not mentioned by Allan: we spent 10hours in the road from Mara to lake Nakuru only to see the animals that we already have seen in Mara.
At the end I felt that the only objective for Allan is to sell his package and make money during the low season.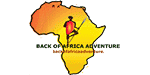 Reply
from

Back of Africa Adventure

Posted on Jun 27, 2018

Dear Ms Essid,
How are you?
Thank you for your kind and honest review on your just ended trip with us.
With due respect I have for all my clienteles across the globe, I beg to apologize for the troubles and frustration that you experienced lately. I want you to know that your complaint and feedback will give us the chance to resolve any problem that may occur and assist us in making our services better today and tomorrow.
We also observe some crucial information in your complaint concerning the time of travel from maasai mara to lake Nakuru National park… to be honest it is NOT 10 hours since the distance from Talek gate to Narok town where you both stopped for lunch is approximated to be 109 kms and then from Narok Town to lake Nakuru National park main gate is approximated to be 123.2kms. Just a simple arithmetic total kilometers is 232.2 kms. It is true the road from maasai mara (109 kms) is all terrain and is bumpy that normally takes much time for all travelers (2hrs 45minutes on this bumpy road) upon completion of this stretch the road is tarmacked and the driving is easy all the way to Nakuru. So Ten (10) hours is unrealistic. I beg to add that the speed limit in Kenya for all PSV vehicles is 80kms/hr.
For the mode of transport it my tradition to provide adequate information to all my clients across the globe as "I do not keep any cards under the table" for my packages. In our mail conversations with you I gave options and you landed on a safari van as your budget bracket could only fit on the safari van and not a jeep 4 x 4.
As a person in charge I have never compromised any of my services at the cost of my clients and I'm so sorry a thousand time if at any point you felt short changed.
Once again, we are sorry for the inconveniences we have caused you and we hope to offer you better services in future.
For any questions or further assistance, feel free to call us on +254 722 570 722 or drop us an e mail.
Best regards.
Allan.

Disclaimer
All corporate and/or tour info is provided by Back of Africa Adventure, not SafariBookings
The tours offered by Back of Africa Adventure are subject to their terms & conditions