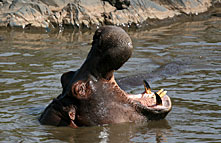 Go 2 Africa Luxury safaris
4.0/5 – 7 Reviews
Located In:

Size:

10-20 employees (Founded in

1989

)

Member Of:

Kenya Tourism Board

Tour Types:

Custom budget & mid-range tours that can start every day

Destinations:

Price Range:

$90 to $350

pp

per person

per day

(USD, excl. int'l flights)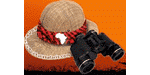 Go 2 Africa Luxury safaris
Rating Breakdown
Tobias
–
CH
Visited: November 2017
Reviewed: Dec 1, 2017
Email Tobias | 35-50 years of age | Experience level: 2-5 safaris
The review below is the personal opinion of Tobias and not that of SafariBookings.
Our tour was booked with Go 2 Africa Luxury Safaris but conducted by SandLand Tours
We booked our individual tour with "Go 2 Africa Luxury Safaris". They confirmed the itinerary and all accomodations. They did not tell us anything about a different company making the safari.
These were our experiences:
The tour:
Day 1:
- Due to the bad logistics (people for the tour where missing/coming from a different place, cars where not fueled!) of that company we started at around 11:00 in Arusha although we should have started at 8:00!!! That was our Safari- and holiday-time we missed!
- Accomodation at Jambo Lodge (due to easy logistics for the company) which was not part of our itinerary and of much lower standard than the ones we payed for!
- We asked for local food (as part of the contract). The dinner was planned to be separately from the others. As we said we would like to be together with the rest of the group, after some discussions we got our dinner first with the European food and the local food afterwards?!

Day 2:
- There was no breakfast for us, but prepared for the others. We received our breakfast after longer discussions. There was no coffee for everyone left.
- There was no toilet paper in the lodge. So we had to use our own one.
- We where told that we would get local dinner at Kati Kati tented Camp, but only got bad, cold food.

Day 3:
- We should get breakfast at 6:00 before being picked up at 6:30. Breakfast was ready after the group arrived at around 6:40. After telling the "guide" about that problem we got some breakfast and the rest of the group had to wait. - Lost Safari-time again for the whole group.
- At around 11:00 we had brunch for the tented-group and lunch-box for us: There was no place at the table for us, no chairs, no plates. We had to sit outside on the ground in the sun with the lunch box! - That time we told the "guide" that we do not except that kind of treatment, that we pay a luxury tour-price and want at least a part of our money back. He was supposed to call and inform his boss - we did not get any feedback or excuse.
- Due to the bad logistics of that company we had to wait unnecessary long time after lunch until we could leave. (our Safari-time again)
- At the border to Ngorongoro NP we had to wait around 2.5 hours although we were first told it should take around 1 hour. During that time we did not get any information. (again: our Safari-time!). We asked a different guide from that company and found out that they made a mess with the wrong permits in advance. The guides had to clear that problem. Abraham told us something completely different, so someone was clearly not telling the truth…

Day 4:
- We left the Ngorongoro NP very early (no lunch in the crater, …) and arrived early at the Jambo Lodge again (cheaper lodge, easier logistics for Abraham) and did not have any program in the afternoon, which was our holiday time we payed for!
- In the afternoon we were told that we get a local dinner at 19:00, but when we arrived for dinner the chef wanted to seat us with a completely unknown group and serve something completely different. We found out that SandLand Tours just booked the room at the lodge and not the meals that we were told we would get. After long discussions our "guide" came and took us to a local restaurant for dinner. We said that he would bring us to his boss after the tour that we could discuss everything with him.

Day 5:
- We had the first breakfast without any trouble (except at Rhino Lodge) but still without coffee, although there was a shop just around the corner.
- Again we had to wait very long to leave.
- After a short trip to Lake Manyara NP we were brought to our hotel directly, but not to the office. When I shortly talked to Abraham at the phone he said he would let us pick up the next day at 8:30 to talk to him and to let us bring to the airport afterwards.
- We were pretty much enraged but talking to the owner of the hotel were we stayed (Sinzia Villas) got us down a bit. He invited us to an excellent local food dinner as he was ashamed for that kind of treatment we experienced (although it was not his fault anyway).

Day 6:
- After some WhatsApp-messages we were picked up at around 9:15.
- The conversation consisted just of excuses, lies (like it was not possible to stay at a camp at Lake Manyara due to mosquitos) and contradictions.
- He said he would give us 150,-$ p.p. and everything would be fine with that…, but he charged us another 30,-$ for the transfer to the airport. He wanted to send us the money to our hotel in Zanzibar and also offer us a free transfer to the airport on our last day.

Safety of the car:
- The wheels did not all have enough profile and seemed decayed.
- The brakes were not strong enough, so you always had to put stones under the wheels that the car did not roll away…
- The ignition did not work properly why you had to push-start the car or park on a hill…
- Many parts of the car were broken (e.g. cooler-box) or temporarily fixed (fold-up-roof)…
- One car of that company was broken why we had to wait while it had to be repaired in Serengeti NP.
- In general the cars do not look well-maintained.

The tourguide:
- Was rarely with the group and did solve arising problems.
- Did not look for the group to find together as a group.
- Did not inform about the tour or times. Only if you asked (when he was there).
- Did not inform when there were problems leading to longer waiting-times (e.g. at the border to Ngorongoro NP).
- Did not maintain the car (at least clean the windows), or refuel during off-times.

One week later:
- After several messages we had not received any money yet, but he arranged the transfer to the airport. We had to drive through Stonetown to meet a friend of Abraham who gave us 230,-$ - He charged the free transfer with overpriced 40,-$ (usually we would have payed 25,-$)!

Two weeks later:
- Now it's two weeks later. We have contacted and informed Go 2 Africa Luxury Safaris. They blame us that we have not informed them before or did not give them all information about this case (although we can prove that we have sent all information in the first mail!). After a meeting between Abraham and Milambo from Go 2 Africa Luxury Safaris we are just accused beeing deceitful, because we want our money (the missing 40$ + a compensation for the resentment and the time consuming mailing back).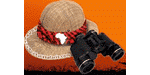 Reply
from

Go 2 Africa Luxury safaris

Posted on Dec 2, 2017

Hello Thomas.
Thank you very much for the detailed review, this is indeed very much kind of you as it help us adjust on our services and even drop some of our agent who for reasons best known to them can not remain competitive/ handle our clients as per the standards.

I fully understand your argument and my sincere apologies, as discussed, it's good you did raise the complains with Abraham and solved this out, it's quite unfortunate you both agreed on how to settle this and later on both of you could not honor it. It's really really regrettable.

The reason why I find your claim deceitful and even with this mail you are still giving a falls testimony is the fact that in your MAIL dated 26th November, You did not mention you received the compensations from Abraham of sandal and tours and I only got to know this from Abraham, despite you people agreeing on 300 usd for the two of you, You we're demanding a compensation of 400 usd from us Go2Africa luxury Safaris and you wanted it ASAP saying you will leave a bad review if you don't get this much.

After contacting Abraham of sandaland tours, we did learn you got compensated and the amount you are asking was used in your Zanzibar Tranfers. It's quite difficult to help solve the problem when you are giving us a conflicting information. This is your mail demanding for 400 usd

" Jambo Milambo
We just arrived back at home after this disastrous Safari. We did not nearly get what you have confirmed, the tour company that made this "luxury safari" changed the itinerary and accomodation completely. The vehicles are in a very bad and unsafe condition. Because of that we want 400,-$ back ASAP as this was of a below eco-tour. We do not understand how you can work with such a company as we found out that those problems are well-known for longer already?".

You were demanding 400 usd on top of the previous 300 usd dollars you had received earlier. I don't think it's right that you demand 300 usd from sandaland and ask Go2Africa 400 usd and later drop a review mentioning you were compensated 40 dollar less. You did get 300 usd as agreed by the both of you.
30 usd used in your transfer in Arusha and 40 usd on your Zanzibar transfer, this totals to 70 dollars less 300 usd. So you pocketed 270 usd as per your agreement.

Kindly be honest and don't mislead fellow travelers, I know the experience was disappointing and below our standards, this is now sorted out between us and our agent, but you also need to be honest to help us sort you out.
Always reveal all the information without concealing any to help validate your claim.
Thanks once again and be blessed.
Jerry LaRocque
–
US
Visited: September 2016
Reviewed: Oct 19, 2016
Email Jerry LaRocque | 50-65 years of age | Experience level: first safari
Very happy with every aspect of this trip.
My first international trip was a great success thanks to my traveling partner and the good folks of Go 2 Africa Luxury Safaris! Simon and Derek's information was concise and accurate. We were provided with great opportunities to see a plethora of wildlife. The lodging and food provided to us was as expected and has left me with many great memories of Kenya and Tanzania. Our guides, Obama, Patrick and Aloyce we very knowledgeable and made us feel very comfortable. 60 lions, 12 cheetahs, 4 leopards and all the other animals overwhelmed my expectations! An experience I will never forget, and thankful for help and and expertise that Go 2 Africa Luxury Safaris provided.
Terri
–
US
Visited: September 2016
Reviewed: Sep 30, 2016
Email Terri | 50-65 years of age | Experience level: 2-5 safaris
Had a fantastic time, would go back.
Booking process was very easy and I do feel we got what we expected. Our guides were all very kind, patient, and knowledgeable - they all went out of their way to give us the best vacation. We felt very comfortable and at home. We saw a lot of amazing wildlife. Wish I could give 4.5 stars.

It was our first time in Kenya/Tanzania and this safari was an excellent way to see many parks! Hope to go back someday.

Jon G
–
DE
Visited: February 2015
Reviewed: Apr 16, 2015
50-65 years of age | Experience level: 2-5 safaris
9 Day Safari, Kenya, Tanzania--Masaii Mara, Lake Nukuru, Amboseli, Serengetti, and Nongorogoro Crate
I like the service provided, guides were excellent in the first 5 days in Kenya, had good knowledge of the animals and was lucky at Amboseli to see Kilamanjaro mountain top.. There was a lack of English on the Tanzania side,, but it was ok as I am very familiar with many animals in Africa. So it was less of an issue for me than the others on the combined group I was with... Would definitely book with this outfit again.
Telmo
–
PT
Visited: February 2015
Reviewed: Apr 15, 2015
Email Telmo | 35-50 years of age | Experience level: 2-5 safaris
3 days Masai Mara
I did the 3 days Masai Mara Safari with Wild Race Tours. Simon, that was my interlocutor, dring the planning phase gave timely and precious infor therefoe i could plan in a proper way. During the execution phase everything went all right and we had a wonderfull driver/guide that made all the possible efforts to find the difficult leoppard, which we never saw. I am planning to return once more to Kenya for a Safari and for sure one thing i know, i will contact Simon (Wild Race Tours) for that one.
Rehema
Visited: October 2014
Reviewed: Dec 23, 2014
Excellent Safari Experience with The experts


No words can best describe our safari experience with the
Go2AfricaLuxurySafaris.com. We recently took a Kenya and Tanzania combined
safari trip to Masai mara Lake Nakuru , Naivasha Amboseli to Lake Manyara
NP, Serengeti NP, Ngorongoro Crater and Tarangire NP in Tanzania. What a
thrilling experience , incredible and honestly beyond our expectations.



We came to know this reliable safari company through a friend who had
taken 12days trip with them and was back full of joy ,photos of almost all
the Animals plus the masai cultural practices , lot of experiences. We
got into contact with simon who was really helpful and quick in responding
to our un ending mail conversation, very honest and discrete with his
answers . We made some 30% deposit of the total cost to help do the
bookings for our accommodation and the rest cleared off on our material
day as we were picked up from the Airport.


Our incredible journey started right from here, we met Japheth and the
guide Gordon, Japhet took us through the itinerary once again just to
ensure that we are exactly going to get the same itinerary that we had
discussed and booked, cleared the balance in their airport office and
later set off for the trip


Major credit to the guide, who did a wonderful job, very much experience,
flexible, noble, friendly with big heart & sense of humor. The experience
is unforgettable, the skills, experience and attitude of Go 2 Africa
Luxury safaris. Simon, Japheth & Gordon were fundamental for the success
of our trip through Kenya and Tanzania. The places are marvelous, lots of
animals and panoramic views....Without doubt, the best places in Africa to
have a safari...The itinerary were perfect. In each stop the lodges / camp
chosen by the agency was outstanding, game drives, the food, very good,
fresh and delicious, even the packed lunch; always big enough and good
quality. The car, extremely important in a safari, was very comfortable,
with power sockets to recharge the cameras.


Generally the complete experience were fantastic...Thanks a lot to the
company and her team of professional staff who made our trip more
enjoyable.

I would absolutely recommend Go 2 Africa Luxury safaris to anyone going to
either Kenya or Tanzania for a safari;True and up to the task , affordable
safari packages , flexible, reliable and sure value for money. experts for
the true essence /magical feeling of African safari holiday you ever
dreamed of.
EDU
–
Visited: October 2014
Reviewed: Nov 12, 2014
20-35 years of age | Experience level: over 5 safaris
Marvelous and wonderful safari
I wanted a holiday of a lifetime and I got it. Go 2 Africa luxury safaris organised an awesome trip and handled everything more profesinal giving me great peace of mind as a first time travel we were making to Africa. This was very much important to me. We came to know this company through a friend who had really high value for them after taking the trip with them last month.

We got into contact with Derick, who is always on his mails, the mailing response was amazing, quitefast, the much detailed and specific answers to our millions of questions. From our conversation we did gain trust in this company and paid our lodge safari trip both Kenya and Tanzania for 9 days all at once, Confirmation of the trip sent to us and that was the end of our worry.

As soon as we arrived in Nairobi, simon and the guide Gordon was already there to meet us at the airport and were fantastic from start to finish. The driver/guides were courteous and friendly with clean and well maintained vehicles.one could tell some of them were very new, fantastic and very knowledgable guides.

Both of them had a fantastic way of over delivering, on every game drive we did see a lot of wildlife, birds and even the hunting going on. I knew we were in for a good trip when we did see the big 5 in the first 2 days. Iseeing cheetah were a major highlight for me as I'd always wanted to see them in the wild. I wasn't expecting to see big five but Gordon had his own way of ensuring we get the best and the big five were all there during our safari trip.we did part of the great migration which has to be seen to be believed

The lodges both in Kenya and Tanzania (Lake Manyara Serena, Serengeti Sopa, Ngorongoro Sopa and Tarangire Sopa )were all excellent accommodations with very good food, excellent staff.

The other main highlight had to be the balloon ride over Amboseli, extrimly awesome and quite a thrilling experience, . It's an experience that I'll never forget and will always reccomend this company for any one who would love to feel the magic of Adventure. .it was fantastic and I'd love to come back at some stage
Disclaimer
All corporate and/or tour info is provided by Go 2 Africa Luxury safaris, not SafariBookings