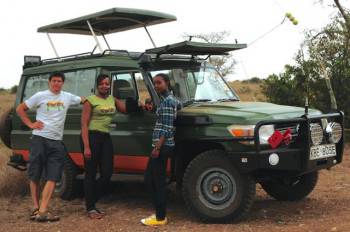 Transtrek Safaris
5.0/5 – 111 Reviews
Located In:

Size:

5-10 employees (Founded in

2013

)

Member Of:

TTA

& TRA

Tour Types:

Custom mid-range tours that can start every day

Destinations:

Price Range:

$220 to $380

pp

per person

per day

(USD, excl. int'l flights)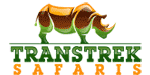 Maria Lundberg
–
SE
Visited: March 2020
Reviewed: Mar 10, 2020
Email Maria Lundberg | 50-65 years of age | Experience level: first safari
Wonderful experience everything was perfect
Me and my husband had a fantastic safari in Tsavo and Amboseli with Transtrek. We were picked up at the airport by our wonderful guide Tony and then it just rolled on without any problems. Tony was very knowledgeable on the wildlife and Avery pleasant person. The accommodation was also beyond our expectations. We want to go back tomorrow!
Joyce
–
US
Visited: March 2020
Reviewed: Feb 13, 2020
Email Joyce | 65+ years of age | Experience level: first safari
OUTSTANDING SERVICE! I was not the easiest client, I'm sure, that Daniel-Transtrek Safaris has dealt
The three things a safari company is providing are:
• Confidence in the services being provided…Daniel was amazing
• Transportation…both the vehicle and the Transtrek drivers were excellent…Peter was our main driver but we also enjoyed Simon and Ronnie
• Lodging…each location had its unique personality and all of the people running the camps were gracious and accommodating.
So, if you want to hear more, read on. The difficult client, ME.
• DANIEL: Prior to using SafariBooking.com I had arrangements with another company which didn't work out due to our bank refusing to transfer money. A sketchy website, never having actually talked to the contact person, and not using a Secure Payment method I cancelled that trip and started shopping again. Daniel and one other company provided prompt responses to my request while a third company took a week or so and multiple requests to reply. The quality of Transtrek's proposal was far better and so I booked with Daniel's assistance. The next request I made was to ask for assistance with lodging in Nairobi prior to our safari departure. Again, Daniel made arrangements which were outside the actual safari contract. Payment was made, all is good. Then I decide to ask if I can cancel the additional reservation. Daniel complied and refunded the money. Here is what I am impressed with, Daniel was ethical. Another person might just have said "no" changes can be made, might have charged a processing fee, might have… Next, upon arrival, at 10:30 p.m. I ask Peter, my driver if he might be available for the next two days for local touring in Nairobi. He assured me that it could be done and he would contact Daniel. I could have and should have made this request prior to arrival but I was afraid to commit due to weather forecasts. Anyway, Daniel came through on extremely short notice and provided me with Simon one day and Ronnie the next day. Both drivers were prompt with our pickup and dedicated themselves for the entire day. Lastly, just as our safari began the Talek River flooded and destroyed the bridge we needed to use to get to our final camp. Two of my companions had been in country for a month and were familiar with the area and were quite concerned about our arrangements at Julia's Camp and the possible need for something else. Both Daniel and Peter assured me that all would be good and my group had no need to worry. The reality in any disaster is that the situation changes daily and patience is a virtue. I was a bit short on patience in the moment. All worked out very well under Daniel's guidance and my entire Transtrek Safari was great.
• PETER: What a jewel for the company. Peter spent a week with four U.S. women! Bless his heart. Peter has the art of figuring out group dynamics and when and how to become part of the group or not. By the end of our trip he joined in our banter becoming a welcome member of the party. In doing this our appreciation for Peter as a professional driver grew. He explained some of his decisions in regard to safety on our game drives, comparing the parks visited and the number of other drivers around as factors which went into his choices. For example, in the Meru NP Daniel brought a ranger to help. In the Mara he indicated that all drivers (and there are many) support each other assisting when one gets stuck or in communicating the sightings of animals.
The transportation vehicle used by Transtrek is the Toyota Land Cruiser modified for safaris, an excellent choice. We saw Toyota vans which seemed cramped and huge vehicles with open sides. We actually rode in one of these open sided trucks which I loved until we pulled up next to a roadside lioness. As she starred at me I realized that she is much faster and far more agile then the current driver (not a TT driver though I doubt that Peter could react faster than that lion) and that there was nothing between us. I highly recommend the Toyota Land Cruiser.
• We participated in Glamping and my only regret is that we didn't have a few more days to chill and enjoy each camp a bit more. Our one night stay at the Lake Naivasha Sopa Resort allowed for a bit of luxury and a visit to Elsamere. I highly recommend travelers become aware of "Born Free" and the work that has been done to honor the amazing animals we are allowed to see on game drives.
That's it! I highly recommend Transtrek Safaris and would not hesitate to use their services again.

John
–
Visited: March 2020
Reviewed: Feb 9, 2020
Email John | 50-65 years of age | Experience level: first safari
An emotional incredible experience and professionally organised.
This professionally organised 5 day customised safari tour started with our superb guide James picking us uppp on time as he did every day for a half day trip to Nairobi Giraffe sanctuary and David Sheldrick Elephant orphanage which was amazing and well worth the add on. The following day we travelled to Amboseli NP arriving at the excellent tented Kibo camp where we were fortunate enough to see spectacular clear views of Kilimanjaro as well as plenty of animals. The breathtaking restaurant view overlooking the watering hole at Kilaguni lodge in Tsavo West on day 3 made me cry and when a family of Elephants turned up as the area became floodlit I started again. Day 4 we arrived at the rustic unfenced Satao camp in Tsavo East where many animals roam free around the camp. Unfortunately there was an infestation of ants in our tents toilet, apparently caused by the recent heavy rains. However this did not detract from a pleasent stay and on leaving for our beach Hotel in Diani Beach the next morning it was my wifes turn to cry as we witnessed a Male and Female Lion frolicking around beside us. On summing up this incredible experience I would thoroughly recommend Transtrek Safaris from the organisation by company director Daniel to guide James whose animal spotting and wildlife knowledge was first class.
Jeff
–
US
Visited: January 2020
Reviewed: Feb 2, 2020
Email Jeff | 20-35 years of age | Experience level: first safari
Immersive Safari with knowledgeable and friendly staff.
Our Safari experience was high quality from the time we were picked up from the hotel. Our guide, Peter, was welcoming and accommodating throughout the trip. He could spy animals from a great distance away, and enjoyed discussing the animals and their habits/habitats. Despite spending a lot of time in the Safari vehicle, we enjoyed seeing the Kenyan countryside, and even had the opportunity to visit a small Maasai tribal village. A great trip all around.
Ari
–
US
Visited: January 2020
Reviewed: Jan 25, 2020
Email Ari | 20-35 years of age | Experience level: first safari
A seamless experience
Peter was our safari guide and he had incredible eyesight - he was able to spot animals from very far away and identify them. With the exception of the Leopard, we saw every major animal in Masai Mara, Lake Nakuru and Lake Naivasha. The planning and accommodations were taken care of very professionally.
Mike Ward
–
Visited: October 2019
Reviewed: Dec 12, 2019
Email Mike Ward | 65+ years of age | Experience level: first safari
Big 2 see Big 5 and some other Kenyan Lowlife
I had my wallet stolen inside the sterile area of the airport on arrival. It was a gang of 3 who huddled around me while I was getting a sim card.
The sim card guy was in on the "fix". So much for airport security. Welcome to Kenya.

That out of the way, It was me and a friend in a Landcruiser with a guide just for us. Tony was Kikuyu who are supposed to be farmers. However he had a great eye for classic game spotting with shape and silhouette to the fore. He picked up animals in the bush which were very hard to pick for inexperienced eyes. Very knowledgeable on birdlife also. He was great company but not intrusive. Kenya has a challenging colonial history and again Tony was up to speed on the MauMau troubles and then independence. A country is just not animals but also people.

We caught the tail end of the animal migration. The number of species and their populations are hard to take in. We saw all the big 5, no problem.

I would highly recommend the operation both on the ground and by Daniel the managing director . Very safe once in their care and well organised.


Shelagh
–
Visited: October 2019
Reviewed: Nov 5, 2019
Email Shelagh | 65+ years of age | Experience level: first safari
Brilliant introduction to safari holidays and Kenya
Was on Transtrek's A Taste of Kenya safari a couple of weeks ago - it was terrific. We got to stay in several location with different styles of accommodation, all of which were very comfortable and served excellent food. Some journeys between locations were quite long, but the country is so beautiful and fascinating they were always interesting.
From the first time I spoke to Daniel about the holiday I felt confident that we'd be looked after. I must also mention our driver, Tony, who was a mine of information on all sorts of subjects ensured we saw as many animals as possible. This was a holiday I had wanted to take for many years and I can honestly say it exceeded my expectations and I would have no hesitation in travelling with Transtrek again.
Karina
–
NL
Visited: October 2019
Reviewed: Oct 30, 2019
Email Karina | 35-50 years of age | Experience level: first safari
Unforgettable experiences and an amazing guide!
We chose Transtrek Safaris based on the company's reviews and the swift and open communication with Daniel and we were definitely not sorry! We have done a fair bit of travelling around the globe, but we can honestly say that our private 9-day safari in Kenya was the best holiday we've had so far! We visited Amboseli, Tsavo West, Lake Naivasha and Masai Mara, and all 4 places were diverse and very beautiful. Our stay in Tsavo West was our absolute favourite. We could see different animals (elephants, giraffes, hyenas, zebras, wild dogs, etc.) come to the hotel's water hole, which was incredible to watch.
Evans, our guide, contributed greatly to the amazing experience with his knowledge (this man is a walking encyclopedia!), sense of humour, and support overall! We can't recommend this company and Evans highly enough!
Sarah & Chris
–
Visited: October 2019
Reviewed: Oct 12, 2019
Email Sarah & Chris | 35-50 years of age | Experience level: first safari
Excellent safari company and driver/guide
Transtrek safari were recommended to us and they didn't disappoint. Daniel was very helpful planning our first ever safari and numerous questions being promptly answered. I have type 1 diabetes and was unsure about taking my medication on a dusty hot safari but I needn't have worried as Daniel reassured me this would not be an issue and they would put a cool box/fridge in the vehicle for my medication. We stayed in 7 different lodges, tented camps, chalets and a boutique hotel and Daniel arranged fridges in the rooms for me. Our driver Tony was excellent, friendly, very knowledgeable, ensuring we were in the best position to take photos of all the animals and really made our safari fun. Every morning Tony got ice for the cool box to keep my medication in during our 10 day safari trip/game drives.
Everything went to plan including our flight to the Malindi coast. Highly recommend Transtrek Safari and driver/guide Tony and they would be our first choice for our next Safari.
Louise Vella
–
MT
Visited: August 2019
Reviewed: Oct 2, 2019
Email Louise Vella | 35-50 years of age | Experience level: first safari
Super Amazing Trip to Kenya
Every detail of our trip to Kenya was taken care of with great detail by Daniel. All our accommodations were outstanding especially in Maasai Mara.
We were very fortunate to have Tony as our guide. We saw the "Big Five" several times over. Tony spotted animals for us at amazing distances and drove as close as possible, taking into consideration the light and angles, so we could take really good photos. He was super knowledgeable, professional and at the same time very friendly. We always felt safe and at home with him. We have so many great memories! Transtrek Safari made our experience in Kenya an amazing one. We have no hesitation in recommending them.
Disclaimer
All corporate and/or tour info is provided by Transtrek Safaris, not SafariBookings
The tours offered by Transtrek Safaris are subject to their terms & conditions