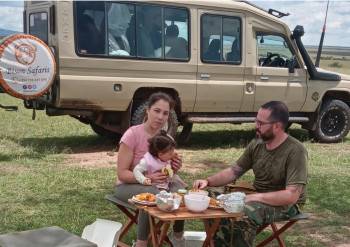 Bison Safaris
5.0/5 – 343 Reviews
Located In:

Size:

10-20 employees (Founded in

2012

)

Tour Types:

Budget tours with set start dates and a fixed itinerary

Destinations:

Price Range:

$90 to $350

pp

per person

per day

(USD, excl. int'l flights)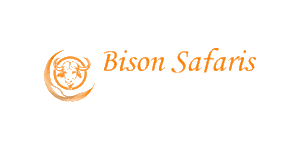 Rating Breakdown
Sandra W
–
CA
Visited: September 2018
Reviewed: Dec 4, 2018
Email Sandra W | 50-65 years of age | Experience level: first safari
The review below is the personal opinion of Sandra W and not that of SafariBookings.
Misleading and sub contracts out without telling you in advance. Be advised, I was also harassed
Unless you are on a private tour and paying big bucks then don't be misled.

They will tell you anything you want to hear, and have good communication. But if you think you are joining one of their safaris, then be advised that they sub contract out to unqualified and poorly organized drivers who work for other budget companies like Bon Fire Adventures. You may be in a van with people from 5 other budget safari companies with different itinaries then you.
Because the driver was juggling different itineraries, he tried to change mine and when I didn't want to stay in a differant lodge, he pitted me against other guest whom one harassed me along with himself.
I lost out on 2 drives as a result.
At 60 years old this was not the safari experience I was hoping for.
They advertise professional driver/guide. The driver was neither. He drove 90% of the time on his cell phone both on the highway and in the park. He had a broken pair of binoculars and only relied on other drivers to tell him where the animals were. This may be ok for young travellers, but I did not feel safe and he was aware of this but continued.
Bison tours would not offer any compensation and did not care about my safety with the two men who were harassing me.
If you plan on joining a safari if you are alone or a couple do not go with Bison or Bon Fire or other operators that don't have their own van and sub contract out. Also make sure that everyone is staying in the same location and on the same itinerary.



gerald.mcdougal
–
US
Visited: February 2018
Reviewed: Feb 12, 2018
Email gerald.mcdougal | 65+ years of age | Experience level: first safari
The review below is the personal opinion of gerald.mcdougal and not that of SafariBookings.
These people are completely dishonest. Both Maggie and driver Patrick are not honest or truthful.
The first 3 days of the safari was excellent. I thought our driver was excellent.

Then, the driver, Patrick, cancelled the last game drive on the last morning, cheating us out of the last game drive on the last day of the safari. The schedule called for a total of five game drives, we got four. I thought we had another game drive, but I never had a printed hard copy. I had the schedule on my computer, but internet access was bad at the lodge and the schedule was inaccessable.

I calculated the value of each of the drives at $220 each.

Patrick was in a bad mood on the last day. I could not get my seat belt fastened, and he impatiently got out and finally got it fastened. I then unfastened it to make sure it would reopen properly, and then I could not refasten it. He angrily asked why I had unfastened it. I said I wanted to make certain that it would open. I do not want to be stuck in a wrecked van and unable to get out. FIRE?? He could not get it working and I moved to another seat.

Also on that last day, he refused to stop and allow me to take a photo I wanted. He said no, that the locals did not want their picture taken, and wanted to be paid for it. I said ok, I will pay. He still would not stop.The photo I wanted was of a donkey pulling a very heavy loaded wagon.

It turned out to be an deadly silent return trip to Nairobi. Patrick had previously told us he was tired of the job. This day was totally unlike the first days.

I talked to Maggie about the trip and asked for a refund for the missed last game drive. She offered $20.00. I declined that offer.

Then, Maggie said she finally talked to Patrick. She said that he told her that I called him "shit" the entire trip. That was ridiculous. She also said something very strange, that I was "drinking" something. I hardly ever drink, and when I do, I am country western dancing and my natural limit is two, and there was no alcohol in the van. That was a very far out claim.

DO NOT PAY THESE PEOPLE CASH- THERE IS SOMETHING VERY BAD ABOUT THESE PEOPLE.

ALL THE SAFARI PEOPLE WANT CASH UP FRONT, WHERE IS THE PROTECTION FOR THE CUSTOMERS??

By all means, go on a safari! The animals are great! Just don't risk it on these people!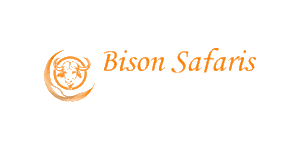 Reply
from

Bison Safaris

Posted on Feb 15, 2018

Thanks for this review
First of all i would wish to thank you for booking with Bison Safaris for your Mara experience , Tsavo and Amboseli Experiences.
I would also wish to apologize for any misgiving from the driver Patrick to you either in omission or commission.

You called me from your hotel room to make the booking which i really appreciated as you left many companies to chose us.

The first part of safari to Maasai Mara went very well with no complain and so is the second part of safari which was Tsavo and Amboseli which by your confession you say Patrick and you had an excellent safari and you say things changed on the last day.

What happened on last day is quite unfortunate as that confrontation ruined the whole safari experience for you and this made you get another bad perspective of me as Maggie and i feel is really unfair .I have never stolen any clients money and the condemnation you are portraying is not fair at all.
You told me you would write a bad review that would ruin my business but i fell bad that you have turned the confrontation you had with Patrick to a personal ridicule towards me .

let me say on wanting to take pictures on the road of the donkey ,Patrick must have been careful as it was at the middle of the road and as there was nowhere to pull aside being a highway he had to be careful as he could cause an accident which would lead to more problems later on and he should have explained this to you.

If at all Patrick raised his voice in the regard of safety belt i apologized and i apologize once again and i had a talk with him that no matter what he has to keep his cool . No matter what provocation he has to give my clients the space to express themselves fully with no fear at all .

I have never heard any other client complain about our driver guide Patrick , many clients have wrote great reviews about him and always recommend him and as you say he was an excellent driver till the last day.

The refund i offered you of 20USD per person for the last day was ok since all park fees in Amboseli were
paid and you had already exhausted one full day and also park fees are paid at usd 60 Per person so i also felt asking me USD 220 was not fair and i agree no amount of refund can repair any damage caused
whatsover.

I always hold my clients in high regard and i do sincerely hope you accept our apologies as i have passed on

With all that said am grateful one again for choosing us .

With kind Regards

Maggie Githae
Managing Director
Bison Safaris-Kenya.
Disclaimer
All corporate and/or tour info is provided by Bison Safaris, not SafariBookings
The tours offered by Bison Safaris are subject to their terms & conditions