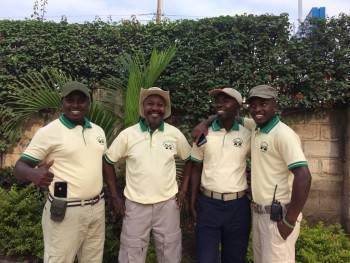 Gorilla Bookings
5.0/5 – 112 Reviews
Located In:

Size:

10-20 employees (Founded in

2010

)

Member Of:

AUTO

,

USAGA

&

UTB

Tour Types:

Custom mid-range & luxury tours that can start every day

Destinations:

Price Range:

$1,000 to $4,000

pp

per person

per day

(USD, excl. int'l flights)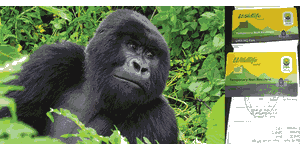 Rating Breakdown
Yadi
–
CL
Visited: November 2022
Reviewed: Jan 25, 2023
Email Yadi | 35-50 years of age | Experience level: first safari
Puik ervaring!! Ernstige, georganiseerde en baie betroubare maatskappy.
It was a great trip, everything planned was fulfilled. Communication with his owner (Justus) was very fluid from the beginning, he was always attentive and willing to clarify my doubts, despite not speaking the same language.
Special mention for the guide (Keneth) a great person, he spoke very good Spanish and very professional.
The accommodations included were all very good as was the food.
Uganda is 'n pragtige land, met baie plekke wat die moeite werd is om te besoek, dis baie vriendelike en glimlaggende mense ...jy kan nie mis om die gorillas te besoek nie...wonderlik!!
Marian, Bolek, Damian
–
PL
Visited: December 2022
Reviewed: Dec 16, 2022
Email Marian, Bolek, Damian | 50-65 years of age | Experience level: 2-5 safaris
Opinion
Gorilla Bookings is a very good company and is trustworthy. Provides a good value for money. I really liked my journey!
In 2022 -12-03-11. Our three -person group was on a trip around Uganda. We saw the most important parks. Justus of Gorilla Bookings always reacted quickly and adapted the journey to my needs. Everything went as they said.
Ela driver is a great driver and a very nice man and driver and a great travel companion.

Many thanks for the amazing trip! :)
Jörg D.
–
DE
Visited: September 2022
Reviewed: Sep 13, 2022
Email Jörg D. | 35-50 years of age | Experience level: 2-5 safaris
Enjoyed my trip with Gorilla Bookings
In a nutshell: In my experience, Gorilla Bookings is trustworthy and provides good values for money. I enjoyed my trip a lot!

Extended version: Went on a solo trip for 5 days to Bwindi Impenetrable Forest (gorilla tracking) and Lake Bunyonyi in September 2022. Sylvia and Justus of Gorilla Bookings always responded quickly and tailored the journey to my needs. Everything turned out as they said it would.

I have come to know Eli as a careful driver and great travel companion. He made me feel safe and comfortable. He also provided an internet hotspot whenever necessary.

I stayed two nights at Ruhija Gorilla Friends Resort and two nights at Bunyonyi View Resort. Both accomodations were rather basic and had wifi issues. If you are looking for a more luxury accomodation, it is probably a good idea to let Gorilla Bookings know in advance.

The gorillas roam freely, so the length of the gorilla hike can vary significantly. We walked for about an hour, then saw them up close - amazing!! The terrain can be steep, and I did not regret hiring a porter for the backpack.

At Bwindi, I took the opportunity to go on a community hike with a guide called Happy and a nature hike with a guide named Alan. Those additional activities were not included in Gorilla Booking's offer. I would recommend them, though. Each walk took about three hours.

Included in my trip was a two hour boat tour on Lake Bunyonyi. I wanted to extend that tour significantly, and Gorilla Bookings made it possible at an extra charge. The guide named Justus knew his way around the lake very well and provided tons of interesting information. He tailored the tour to my preferences, including visiting two islands, hiking to a viewpoint and some extended birdwatching.

Thanks a lot for the amazing trip! : )
Vicky Peña
–
ES
Visited: September 2022
Reviewed: Sep 11, 2022
Email Vicky Peña | 35-50 years of age | Experience level: 2-5 safaris
An unforgettable trip
There are not enough words to describe my trip to Uganda but I can sum it up in UNFORGETTABLE, INCREDIBLE and PERFECT.
I chose the Gorilla Bookings travel agency because of the good references I found on Tripadvisor and all the excellent opinions are deserved.
I recommend this agency 100% because everything we requested was fulfilled. They adapt your trip to your tastes and make you live an unforgettable experience. Seeing gorillas and chimpanzees is SPECTACULAR but Uganda has a thousand beautiful things to visit.
I traveled with a friend for 3 weeks and we have fallen in love with Uganda and it has all been thanks to Gorilla Booking and Allan, the guide who accompanied us on this adventure. He is a FANTASTIC guide who shows you his country with a love that makes you end up loving him too. If you travel to Uganda do not hesitate to contact this agency and request that Allan be your guide because he is a great professional and a great guy !!!! THANK YOU :)

(automatic translation from Spanish)
Family Veng Olesen
–
DK
Visited: August 2022
Reviewed: Aug 27, 2022
Email Family Veng Olesen | 50-65 years of age | Experience level: 2-5 safaris
Great experience with Gorilla Bookings
We have had a wonderful journey around Uganda with Gorilla Booking.

From the very beginning, Silvia from the office, has been very quick in responding to our inquiries, and so helpful in trying to meet all of our requests.

Once we arrived, we were greeted at Jero Farm with all the friendly people from the Company. What a great way to begin our journey.

Our guide, Allan, has done more to meet our needs than we could ever have expected. Through our many conversation, we have learned a lot about Uganda and it's fantastic people. He was a great guide and a kind and helpful person. Ask for him, if you decide to go.

We had a great encounter with a small group of chimpanses. Although there were many people, we still enjoyed the moments we had.

Our encounter with the Muyambi gorilla family was fantastic. Quite a tiresome hike, but well worth the effort.

Aside from the encounters with these magnificent creatures, we also had several fun and heartwarming moments with the local children, that will stay in our hearts forever. Despite the fact that they have so little to themselves, we were always greeted with big smiles and waving hands.

In regards to accommodation, we certainly appreciated Kibale Guest Cottages,
which had a nice small balcony outside each room and beautiful surrounding forest. Also the food was delicious here.

The next place, Ride 4 A Woman Hotel was a nice place that supports an important cause for woman. The people there were also very kind and accommodating.

However, the last place we stayed in, which was classified as mid-luxury, Bunyoni Lake Safaris, was anything but luxury. Back in 1994 when it was built, for sure the place must have been luxurious. But it seems to have not been maintained ever since, giving visitors a stay in run-down facilities.

Fortunately the staff, in particular Pleasure, the girl in the reception, were very kind and eager to meet our requests. So that made somewhat up for the run-down resort.

All in all we have had an unforgettable meeting with this beautiful country, thanks to a well planned trip by Gorilla Bookings. Can definitely be recommended!
Nuria&Jordi
–
ES
Visited: July 2022
Reviewed: Jul 27, 2022
Email Nuria&Jordi | 50-65 years of age | Experience level: over 5 safaris
Beyond the gorillas
We have just arrived from a trip to Uganda organized by Gorilla Bookings. We would like to strongly recommend them as everything turned out perfectly. Both the deals prior to the start of the trip, and the program carried out. We want to especially thank our driver and guide Allan. We were lucky to be assigned this great professional, apart from being a great person. If you ever book a trip with this agency, don't hesitate to ask for him directly. He knows the places like no one else and made everything run smoothly. He balanced our trip by adapting to our way of being and offering us experiences tailored to our tastes, so we discovered that there is a Uganda beyond the gorillas that is very worthwhile. Throughout my life I have traveled a lot and it is difficult to repeat a destination. But as for Uganda, I can't wait to go back. Definitely book with Gorilla Bookings company.
Penny L.
–
US
Visited: July 2022
Reviewed: Jul 25, 2022
Email Penny L. | 50-65 years of age | Experience level: first safari
Amazing, custom, never-to-be- forgotten Safari experience!
My husband and I had a wonderful experience, and excellent tour with Justus and Gorilla Bookings. First off, he and his team were patient, and listened to what I wanted out of a tour- what I wanted to see, rather than go for the usually stuff (like waterfalls, which do nothing for us.) Then COVID interrupted our plans,, and we had to cancel. Through it all, all two tears of it, Justus was responsive, kind, patient and fair. Even though we were 8 hours apart, I usually got responses right away, if not, in 12 hours. They know the good spots to see, good hotels, etc. Our guide, also called Justus was prompt, knowledgeable, always early for a meet, and shepherded us through nine days of chimp and Gorilla trekking, river cruises, animal watching, national parks and beautiful lodges...and the crazy Ugandan traffic habits. You do not want to do this without a guide, and I fully recommend Gorilla Bookings. Good value for money too. They far exceeded my picky NYC expectations.
Iva Nikolova
–
BG
Visited: December 2021
Reviewed: Jan 7, 2022
Email Iva Nikolova | 35-50 years of age | Experience level: first safari
Professionalism
Our experience with Gorilla Booking started at Entebe airport when we arrived. Justus and Charles /our guy/ meet us there and never left until our departure.
We spent a lot of time together and can truly say Charles is the PERSON that you need to have wonderful time in Uganda. He is knowledgeable, friendly and super accomodating. He tried to resolve every problem and satisfy every desire. Hiking in the mountains, meeting with the local peoples or Pygmy , Safari, Murchison Falls, boating on Nile... Everyone from our group had a memorable expirience thanks to the passion, dedication and care of Charles.
Thank you Gorilla Booking!
Xavi
–
ES
Visited: December 2021
Reviewed: Dec 15, 2021
Email Xavi | 20-35 years of age | Experience level: 2-5 safaris
Trusted Advisor!
There is nothing better when you are abroad than a trusted advisor!
In this regards, Gorilla Booking nailed it!

We have been doing self-drive safari with Gorilla Bookings in Dec'21 for a week in Uganda and this was one of the best decisions we could do.

Despite the fact that Gorilla Bookings "only" arranged the car and the gorilla and chimps permits for us, they have always been very supportive and keen to help us, giving us recommendations and friendly answers to any doubt we had. Travelling in Covid times, there is always a lot of uncertainty, and they kept us always informed in a proactive manner, already since the beginning.

A part from that, on the "how", they are super friendly, enthusiastic and one can feel they will give it all for you to have the best experience in Uganda.

We are already recommending our friends and family to go to Uganda with same agency. If I come back no doubt I will repeat!

You Rock!

Luana
–
CO
Visited: September 2021
Reviewed: Sep 6, 2021
Email Luana | 20-35 years of age | Experience level: 2-5 safaris
EPIC!!!
Much better than what I expected!! I really have no words to describe the service, the experience, the level of professionalism of this tour agency

That took care about me, they gave my the best experience ever, I couldn't have chosen better. The food, the hotel, the tour, the guide, the driver, everything was amazing!

The gorillas were so close! It was truly magical
Disclaimer
All corporate and/or tour info is provided by Gorilla Bookings, not SafariBookings