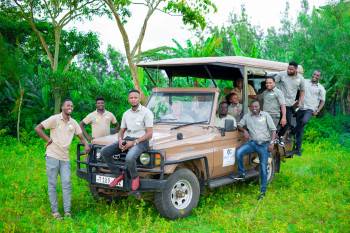 Shemeji Safari Tanzania
4.9/5 – 272 Reviews
Office In:

Size:

10-20 employees (Founded in

2015

)

Tour Types:

Customizable private tours and fixed group tours

Destinations:

Price Range:

$180 to $800

pp

per person

per day

(USD, excl. int'l flights)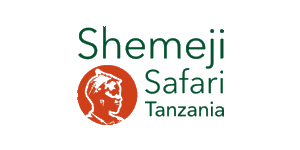 Request a Quote


for a custom tour
Your request will be sent directly to the operator
If preferred, you can contact the operator directly
Liz
–
Visited: August 2022
Reviewed: Oct 9, 2022
Email Liz | 50-65 years of age | Experience level: first safari
Fantastic tour
We were slightly nervous about going with a small company we hadn't heard of but read the reviews and decided to go for it - and we're so glad we did!
Organisation was brilliant - having Anna and the office staff to answer our numerous questions so well and promptly was great. We went for 5 day northern safari circuit and it was perfect trip - visited 4 areas , all diffferent and all beautiful especially Ngorogoro. Guide, Deo, was great - found all the animals we wanted to see (excels rhinos but they are few in number) , he was a very assertive Jeep driver and got us where we wanted to go fast! Accomodation was great too - comfort safari tents felt luxurious, beds and bathrooms great. All picks ups and drop offs to airports were well organised and on time too.
Another highlight was Zanzibar extension - extended it by one night and glad we did as Reef and beach hotel fabulous - beautiful location on its own backed by forest full of red colobus monkeys - the only place they still live wild in the world .
Thank you for our once in a life time experience ,
Karen Mills
–
MA
Visited: September 2022
Reviewed: Oct 9, 2022
Email Karen Mills | 50-65 years of age | Experience level: first safari
Wonderfully Organized and Fantastic Sights!
We originally scheduled this trip in June of 202 and then had to wait until now for rebooking. The entire time Shemeji assured us that our deposit was safe for as long as needed. Once we finally got to go, we were afraid that it would not live up to our very high expectations and anticipation over two years, but it surpassed all of that,

The communication before the trip was excellent including a detailed itinerary of who would be picking us up and when for our airport transports, etc. The person cited was not always the person who came, but someone came and it was always clear. One time the plan was early and no one was there yet of course so we waited. At the designated time a man approached me and asked me if I was Ms. Mills and when I said I was he told me to go with the taxi driver who was waiting. Apaarently our scheduled driver was running late or had some problem but he made sure that we were taken care of at the scheduled time.

The accommodations were varied and all very lovely. The service at all of them was wonderful,

We added on a day in Stone Town which I feel is necessary. We were tired after our safari and wanted to move at a little slower pace so the extra time was nice to explore the town, see Prisoner Island, etc. The food there is wonderful. The food in all of the lodges was unexpected good as well. The only thing I did not appreciate is our transportation in Zanzibar from the airport to the hotel was very persistent about booking a tour. As I said we were tired and just wanted to relax a bit and weren't ready to make a decision about that. He pressured us into a tour which we were happy we did afterwards but I would like to have chosen it without that kind of stress.

The resort in Zanzibar was lovely, I was on the comfort tour and it was the accommodations with an ensuite bathroom. I didn't upgrade anything and I found all to be very clean, nice and comfortable.

Joseph was our guide for the five days of the safari and we enjoyed him very much. He picked us up everyday on time and did his best to seek out all of the animals that we wanted to see. He was a safe driver and shared a lot of information with us, made suggestions to stop at a Massai culture center, etc. Thanks Joseph!
Roger
–
IT
Visited: August 2022
Reviewed: Oct 4, 2022
Email Roger | 20-35 years of age | Experience level: first safari
Everything was perfect.
The quality price of the expirience Is perfect. The car, the guide, the hotels, the food....all was perfect!
Alberto * Gloria
–
IT
Visited: August 2022
Reviewed: Sep 25, 2022
Email Alberto * Gloria | 50-65 years of age | Experience level: first safari
SHEMEJI SAFARI NO. 1
My family and I went to Tanzania for a safari organized by Shemeji Safari. Perfect organization, Emma, Anna and Rahma were always available and helped us in preparing the trip. We were able to visit the Tarangire, Lake Manyara, Serengeti and Ngorongoro Parks. We have seen so many animals in their natural environment, which is truly wonderful. Our guide Ally was nice, kind and very professional. The lodges where we stayed were also very beautiful. The trip was absolutely safe, we never had any problems, the people are really friendly. We also did the extension to Zanzibar, indescribable for its beauty. Certainly one of the most beautiful trips of our life.

(automatic translation from Italian)
Eberhard
–
DE
Visited: August 2022
Reviewed: Sep 19, 2022
Email Eberhard | 65+ years of age | Experience level: 2-5 safaris
Well and reliably organized, an unforgettable tour
My brother, my dauter, her fiancé and myself had an unforgettable 5-days Safari from Arusha to Tarangire National Park, Lake Manyara, and Serengeti National Park with Ngorongoro Crater. We were very content with the Safari preparations and the close communication through Shemeji Safari office. They promptly replied our emails. The driver drove very responsibly (not too fast and risky) and had an excellent knowledge of animals. We saw many, many animals including all the big fives excluding the rhino (which is difficult to sight). Though I had done several safaris 24 years ago when I lived in Tanzania, this was the first time for me to see a leopard and this time even twice. We stayed in comfortable tents with toiletts, shower, etc. and enjoyed a wonderful view. Accommodation and food were also good. Only at one location (at Ikoma, Serengeti) we had a bit of an issue on arrival with lack of water in our tents, when we wanted to take a shower. But this was mended after half an hour or so. All in all, I am very satisfied with Shemeji Safari's services and can fully recommend them.

Luca
–
CH
Visited: August 2022
Reviewed: Sep 16, 2022
Email Luca | 20-35 years of age | Experience level: first safari
The perfect organisation for a safari trip in Tansania
We've booked a 5-day Safari Trip with Shemeji Safari in Tansania and we really enjoyed our Safari.
To start: the whole booking process was perfect. They informed us very good and also the payment process was never a problem. They've sent us some information before our trip so that we could prepare us the best. Shemeji Safari was always available via WhatsApp.
The Safari Trip + Transfers + accomodations were very good. Everything was organised as we planned. Our guide (Dionis) was very friendly and knew very much about the national parks and the animals. Also thanks to him we saw the BIG 5!! We've learned a lot thanks to Dionis. The car didn't had the same comfort as other cars but it actually didn't bother us much. We've booked a comfort Safari and were really happy with the accomodations (AfricaSafari + Endoro Lodge). The personal in the tented camps were always very friendly and helped us where they could.
I can only recommend booking a Safari Trip with Shemeji.
Milos
–
AT
Visited: September 2022
Reviewed: Sep 13, 2022
Email Milos | 20-35 years of age | Experience level: first safari
Unforgettable once in a lifetime experience
Our experience:
If you are a lover of animals and wildlife then i can only highly recommend this safari experience. It was one of the most amazing experiences of our life. Our safari exceeded all our expectations. We learned a lot about and saw lots of different animals, even some rare ones thanks to our great guide Edu! We chose the comfort option and the accomodation sometimes made us feel like we booked the luxurious one instead. The food at the lodges was also great. Everybody was very friendly and helpful. We also had 4 first row views of the great migration of wildebeest and it was simply stunning. It's very rare to see it so many times, but our amazing guide Edu made it possible. We also had some unforgettable nights where we slept and woke up in a tent next to a hippo, monkeys, wildebeest and zebras. We also witnessed a mini "earthquake" created by stampede of zebras. It was simply breathtaking! We also booked Maasai boma visit and a night game drive which were also very nice and unique experiences and i can highly recommend you to consider booking them too. Communication with the agency was great the whole time. Our guide was also very informative and he knew a lot of information about lots of different animals and birds

Tips for future travelers:
Definitely get good binoculars(it will be worth it) and if possible a good camera with a zoom lens. Clothes are not very relevant, you don't need sturdy shoes. But definitely bring good sunglasses. Don't wear overly expensive clothes since they will undoubtedly get dirty. Some roads tend to be very dusty and bumpy so expect to get tired from traveling and expect lots of dust.

Suggestions for the agency:
Only thing we thought of that could possibly make this already amazing itinerary even better is to have at least a day or two where the game drives would be split in two different intervals. One that would start very early in the morning, a break during lunch time and a second one that would last until late in the afternoon. This would be great to see nocturnal animals in action.

Possible improvements:
Lunch boxes were sometimes a bit disappointing which was weird since the food at the lodges was always very good.
Filipa & Carlos
–
PT
Visited: August 2022
Reviewed: Sep 10, 2022
Email Filipa & Carlos | 20-35 years of age | Experience level: first safari
Very good experience.
Our overall experience was very good. We felt taken care of at all times, and the facilities along the trip were good.
From the back office support, to the Safari staff, and particularly the driver, were very welcoming and friendly.
Adam the driver made our experience very good, with his knowledge about everything, but also his attention and availability.
In summary, we would do the Safari again with Shemeji, and we definitely recommend it to other people.

Junaid
–
Visited: August 2022
Reviewed: Sep 8, 2022
Email Junaid | 50-65 years of age | Experience level: first safari
The review below is the personal opinion of Junaid and not that of SafariBookings.
Be aware of last minute surprises and disappointment, as a disappointing start and a sad end.
The company maybe good, so long as they give you their dedicated tour guides.
We felt we were duped, in that the dedicated driver was changed the morning of the start of the tour, resulting in a late start. The replacement guide (who later confirmed he was freelance and not with the company) seemed like he was dragged out of bed and tired throughout the day. He was a nice guide, but we felt like things were rushed. There was no debrief at the star and or cautions during the drive. This was particularly important when a deep ravine was attempted to cross requiring a sharp decline. No warning was given, which sadly resulted in the wife falling from the roof vantage point and damaging her ribs and arm. The Serengeti was an awesome place, but sadly the promise of seeing the migration by the tour company was just a hype to get us to sign up with them as no attempt was made to try and view the migration, which sadly was told by a guide from a different company that the package/days would not allow for such a drive. The camps were ok but in need of maintenance, especially one where the hot water was not functioning, resulting in a bucket and electric kettle being provided. The last day was the biggest disappointment as it was Ngorongoro crater and home to the Rhino, which sadly, after repeated requests to try and find the Rhino, was never attempted and the day was wasted by killing time driving, stopping for 5 minutes, driving stopping etc. Then to our shock and horror, the trip was cut short by 40 minutes and we were rushed off to the airport without any further game drive.

Chiara
–
IT
Visited: August 2022
Reviewed: Aug 31, 2022
Email Chiara | 20-35 years of age | Experience level: 2-5 safaris
Great people & a lovely adventure!
My husband and I travelled last-minute (literally 3 days before departure) and communication with the Shemeji office was very fast and organized, even if not super accommodating. Once in Tanzania, we had a great experience with the local Operations Manager, Fidelis, who proved to be very helpful and ready to sort out quickly and happily all of our requests.

Who made our safari an excellent one, though, was our guide and driver — Edward. We think Edward's best quality is to be excellent at reading your needs and immediately adapting and satisfying them. Whatever you need or feel like, make sure to tell him, and he'll make it happen — want to see a certain animal? He'll make sure to get you there. Need a slower day but still taking advantage of your safari? Hakuna matata, he'll give you his best suggestions and you'll tailor your day. This on top of being very knowledgeable about flora, fauna, and local culture, and having great driving skills (which you'll need considering how much time you'll spend in the jeep).

We chose the "comfort" version of our package, and accommodations were very nice, would have been perfect if we had had hot water in all 3 of the lodges (we did in 2). That being said, staff was WONDERFUL, and always made sure to give you an amazing stay — special shout-out to the Africa Safari Ikoma staff, especially Daniel, who ensured we had the time of our lives and unforgettable memories in Serengeti.

Therefore, overall quality-price ratio of our 6-day experience was very good. Animals and views were amazing, but the people are who made the difference!

Disclaimer
All corporate and/or tour info is provided by Shemeji Safari Tanzania, not SafariBookings
The tours offered by Shemeji Safari Tanzania are subject to their terms & conditions