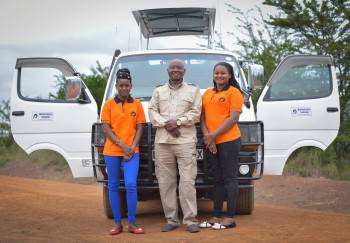 Bienvenido Kenya Tours and Safaris
4.4/5 – 57 Reviews
Located In:

Size:

10-20 employees (Founded in

1992

)

Member Of:

American Society of Travel Agents

Tour Types:

Custom budget & mid-range tours that can start every day

Destinations:

Price Range:

$25 to $100

pp

per person

per day

(USD, excl. int'l flights)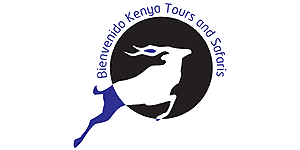 Bienvenido Kenya Tours and Safaris
Dusan
–
DE
Visited: March 2023
Reviewed: Mar 25, 2023
Email Dusan | 20-35 years of age | Experience level: first safari
The review below is the personal opinion of Dusan and not that of SafariBookings.
Don't go please with them! SCAMMERS !
Please skip this agency!! SCAMMERS !
My worst experience. I booked 5 days Masai Mara with Amboseli, and when i arrive in Nairobi they pick me up then said that they don't have that tour now ( day before they said that they have).. and they didn't care about that mistake, I didn't even get an apology, so I was forced to agree to go to something I didn't book , different 5 days trip. When we finish that conversation i sat in the car to start that tour, on the way to safari, after 1 hour i got weird messages and calls on my kenyan number from local numbers and messages like "f*ck yourself, stupid" they called me next two days when i was on my safari trip, and i block them, and just people from this agency know my number! Because i bought my sim card on airport on same date, when i arrived in Kenya! I felt unsafe as a tourist, because you don't know who to ask because the same Agency organize that to me! When we finish that tour after 5 days they were supposed to drive me back to my hotel/airport for free. When we arrive back to Nairobi the girl who told me that "i have included transport, because if i book 5,6,7 days safari i have included transport" and now when we arrived she told me "no its not included (with laughing)" i have screenshots of our chat if someone don't believe me. So i was very angry and i went alone back to my hotel with some street taxi because i saw that this agency is playing with tourist. Also for example "Naivasha" its just transport to the place, you have to pay 35-50$ for boat tour or walking, without paying that you cannot enter. Aware that they made a big mistake at the beginning (because i paid expensive ticket to kenya and i didnt see Amboseli what i wanted) and instead of correcting it, in the end they turn out to be even bigger scammers until the end , and I didn't get a single apology for all of that. I really like Kenya and it was my dream place to visit but this is very sad, if you want to enjoy in beautiful Kenya skip them and find a serious agency who respect their guests.
(Driver James was very nice and kind and i recommend him) but agency is horrible, they don't deserve more tourists. I have a proof for all of that what i wrote. I booked with this "Bienvenido tours" and when i text the number from email they said "Purity" is name of agency, so they are maybe connected. Be careful.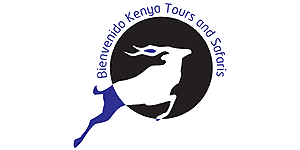 Reply
from

Bienvenido Kenya Tours and Safaris

Posted on Mar 29, 2023

Hi Dusan,
Thank you so much for your safari feedback and thanks again for choosing to travel with us.
We are very sorry to hear this from you and its very unfortunate. Our mission is always to offer a memorable safari to all our customers regardless of their budget. As we normally don't offer 5 days group safari covering Masai mara and Amboseli only (unless on a special request in which the safari will be customized to private) For 5 days group joining safari it covers Masai Mara Lake Nakuru and Lake Naivasha and this was the available option which we gave you, but you said your budget was too low or be offered the safari as complimentary which was not possible to us.
For the messages remember, you didn't share your local number with our team we only had your international telephone number, but you received the messages in your local number, kindly share the numbers which were sending you the messages for the further action.
We look forward to host you in future.

Juanita
–
US
Visited: November 2022
Reviewed: Dec 3, 2022
Email Juanita | 35-50 years of age | Experience level: first safari
The review below is the personal opinion of Juanita and not that of SafariBookings.
Poor service
I booked an 8 day Kenya/Tanzania safari for my 2 children and I. Purity was amazing to work with prior to leaving my home country. She was very responsive and even went to the embassy on my behalf when I was having problems with my visa. However, once on the safari things started to go wrong. We were picked up from Nairobi and took the long drive to Masai Mara, we did an evening game drive that first day and was brought to our tent camp for the night. Camp was very basic, only had working electricity in the main cafeteria area, so had only a few hours to charge devices. The 2nd day was a full day game drive and visit to Masai village which was wonderful. Day 3 (which was my birthday) is where the itinerary changed. We were supposed to visit Lake Nakuru for a safari boat tour, but that was canceled, there were no other plans for the day besides to drive back to Nairobi and go to a hotel, the next day the plans were to drive from Nairobi to Tanzania and check into hotel upon arrival. That was 2 days back to back filled with just driving. That was not fair to my kids or myself as that was not in the itenerary and I did not pay for 2 days of driving. I emailed purity as I was unsure of what to do and she apologized for the inconvenience. I decided to cancel and book with a different company as I really did not want to spend the entire next day driving. I asked to be dropped off at the airport and took a flight to Tanzania and was picked up from another tour company and had an exceptional experience. Essentially I paid more for the 3 days I was with this company than the 5 days with the second one. The food provided was very subpar, for lunch having boxed sandwiches with cucumber and tomato. Our tour guide was nice however not very helpful with telling us about the things we were seeing. It was a very frustrating experience to say the least, but I am glad it ended on a more positive note with a different company. Please do your research prior to booking. Research the lodges, the amount of driving that will be done and if possible request a specific tour guide. I was hoping for a very positive learning experience for my kids and that was not the case. I also requested a hot air balloon ride over the Masai Mara and was told that would be available at an extra cost and was not available to us while there.
Annija
–
LV
Visited: June 2022
Reviewed: Jul 18, 2022
Email Annija | 35-50 years of age | Experience level: first safari
4-day unforgettable experience!
We enjoyed 4-day safari trip from Nairobi through Abmoseli National park, Tsavo National Park and ended in Mombasa.
Our communication with the contact person Purity was very easy, quick and efficient - he gave useful advices and did it also in evenings and weekends!
Our driver Kitavi was really nice and pleasant person who did his job with full responsibility and took care that we really see as much as possible. He was also an exciting conversation companion so that we could get to know so much interesting about Kenya.
Those were unforgettable days and amazing experience!
Thank you very much "Bienvenido Kenya Tours and Safaris", you made our first experience in Kenya so great and wonderful!
Thomas
–
DE
Visited: December 2019
Reviewed: Dec 20, 2019
Email Thomas | 50-65 years of age | Experience level: 2-5 safaris
The review below is the personal opinion of Thomas and not that of SafariBookings.
Changed the program. I had to stay 1 day in a not booked hotel without any program. Never again
During the Safari my program was changed by Bienvenido Tours. I had wait 1 day and night for another group from a different tour company to continue the trip. I lost 1 1/2 days with waiting in the accomodation and waiting for the other Minivan. I even had to pay the hotel that I booked after the Safari and couldnt use because of the delay. Bienvenido Tours didnt accept a money refund. I`d not book with this company again. The Mara, Nakuru and Amboseli are wonderful places to see. The accomodations in the parks are very basic, but that I knew before
Eunice
–
DE
Visited: July 2023
Reviewed: Jul 30, 2023
Email Eunice | 35-50 years of age | Experience level: first safari
The review below is the personal opinion of Eunice and not that of SafariBookings.
Our tour was poorly organized,never again
We booked a 4days tour with Purity to Mara and Nakuru,before the payments communication was fast and good.Afterwards on day 3 when we ended up in Naivasha and had to pack for 4hrs with no clear information from our tour guide who also seemed stressed the whole tour and couldn't answer our questions and had to confirm everytime from the management.We contacted Purity for clarification and promised to call us back which she never did and her phone was off for the rest of the day.The guide had to ask us where we were to sleep in Nakuru since he couldn't get any information.In short a whole day wasted just driving.Day 4 was a mess but we didn't expect anything better,all we wanted is to get back to Nairobi,we left at 6:30am went for the game drive till11am thereafter the other guests were to be dropped somewhere to join other groups as we proceed to Nairobi,the dropoff point was not clear and had to stop again in Naivasha for almost 2hrs though lunch was offered after we complained to the guide .We reached Nairobi after 5pm very tired.Book at your own risk,never again.
Kaiden and Megan
–
US
Visited: October 2022
Reviewed: Oct 14, 2022
Booked a 5day safari the night before and they nailed it
Our driven and guide Clinton was a stud 10/10 recommend. Pretty sure we saw the big 5 in one full day my dude knew what he was doing to say the least. He got us so close to the animals it was crazy. This man drove us into the middle of nowhere and all over the country for a week and never checked a gps once. Helped us book train tickets because we could not use mpesa and dropped us off safe. A trustworthy and reputable ambassador for the company
LizS
–
US
Visited: September 2022
Reviewed: Oct 11, 2022
Email LizS | 65+ years of age | Experience level: first safari
Excellent tour operator and guides with all arrangements carried out smoothly and efficiently.
We took the eleven-day Kenyan/Tanzanian Safari, and it was indeed the most wonderful experience of my life. I went with my 11-year old grandson. Bienvenido Kenya Tour and Safaris took care of us throughout the trip. Transport showed up when expected, our guides were excellent - particularly Patrick in Kenya - and the arrangements were exactly as planned.

We saw an enormous number of animals - all the big five - as well as many other species. We also got very close to numerous lions, elephants and other creatures. It was an extremely thrilling experience.

Accommodation ranged from good to very basic. Be prepared to rough it occasionally! There was also quite a bit more driving involved that I had anticipated.

For those considering this safari, the more research you do up front the better! I would have liked a bit more information about accommodation options, as well as a bit more guidance on what to bring, what not to bring, etc. In the end we just took very small bags, with only three changes of clothes, binoculars (a must!), guide book, cellphone and a warm jacket as nights can get chilly. This all proved to be more than adequate, and having small, light bags was a bonus, as we were constantly moving from one place to another. We were advised to bring "safari style" clothes, but that was not necessary! Also, take a small towel - some of the camps do NOT provide towels and cold showers with no way of drying off is not all that pleasant.

I would highly recommend Bienvenido Tours. Good value, no hidden extras and Purity is very responsive and helpful.
Remi
–
FR
Visited: September 2022
Reviewed: Sep 23, 2022
Email Remi | 20-35 years of age | Experience level: first safari
Great expérience !
Great guide and intense expérience !
It definitly worth it.
Joshua
–
CH
Visited: February 2022
Reviewed: Jul 5, 2022
Email Joshua | 20-35 years of age | Experience level: first safari
Just Great!
We booked a 6-day trip from Nairobi. All our questions we had in advanced were answered very quickly. On the day our Safari started the pick up at the hotel was great, and we were informed of the whole trip in their office.

The whole 6 days we were treated amazingly, the tourguide (Mansoor) was just great. He knew everything and tried his best the whole trip to show us as many places and as many animals as possible.

I cannot recommend Bienvenido Kenya Tours and Safaris more!
Shah Haneefa
–
Visited: June 2022
Reviewed: Jun 24, 2022
Email Shah Haneefa | 50-65 years of age | Experience level: first safari
Top Notch Tour Operator
We booked a 3-day trip with pick up in Nairobi and drop-off at Mombasa. We went to Amboseli and Tsavo. We had a great experience from the first communication to the drop off at our final destination. Our driver did his best to find as many animals as possible and was very knowledgeable about both parks we visited. Would definitely book through Bienvenido again
Disclaimer
All corporate and/or tour info is provided by Bienvenido Kenya Tours and Safaris, not SafariBookings