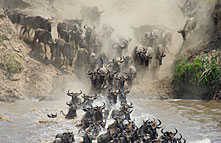 Wilderness Horizon Safaris
4.9/5 – 15 Reviews
Located In:

Size:

5-10 employees (Founded in

2015

)

Tour Types:

Customizable private tours and fixed group tours

Destinations:

Price Range:

$250 to $1,500

pp

per person

per day

(USD, excl. int'l flights)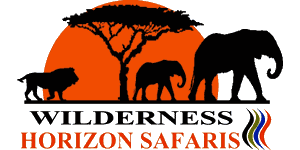 Wilderness Horizon Safaris
Rating Breakdown
Lucerna
–
Visited: August 2017
Reviewed: Sep 7, 2017
Email Lucerna | 20-35 years of age | Experience level: first safari
We had a fantastic time in kafue national park
We had a wonderful time in kafue national park with wilderness horizon safaris. The service was excellent and kafue national park was amazing. It was our first time to travel to a national park and everything went according to plan.
Yvonne
–
Visited: August 2017
Reviewed: Sep 24, 2017
Email Yvonne | 20-35 years of age | Experience level: first safari
Awesome and memorable experience
our first time visiting the South Luangwa national park, I never thought it would be possible to travel within our budget as a family. we had a lovely experience to top it all wilderness horizon offered us a very friendly and exceptional service and i must say they also have very good staff who are knowledgeable on different bird species and animals indigenous to Zambia and Africa. Everything worked according to our expectations and plan.

Suzanne
–
Visited: April 2018
Reviewed: Apr 30, 2018
Email Suzanne | 50-65 years of age | Experience level: first safari
Fabulous 2 Day Canoe Trip on the Zambezi River
The whole trip was amazing - especially given my luggage did not turn up and we needed to postpone the start of the trip by one day. Everything got rebooked and whole trip went like clockwork. David from Wilderness Horizons was there 5:30 am promptly and it was smooth sailing .... The canoes, camping equipment, food etc. couldn't have been better. I was so happy that Wilderness Safaris could tailor make my trip for just me on the dates wanted. I went on the trip as the lone female and felt perfectly safe and looked after. Would definitely recommend them and most of all will be contacting Wilderness Safaris for my next trip to Zambia - which I hope is very soon!!!
Laszlo
–
HU
Visited: August 2018
Reviewed: Sep 18, 2018
Email Laszlo | 20-35 years of age | Experience level: first safari
He was friendly and told a lot about the country and the people.
The campsite was on an island, it was excellent: half-tent-half-house accomodation, campfire in the evening and some wine:) The "room" was also more than okay, better than expected (from an island without any electricity). Both David the operator and the staff were nice, I cannot say a wrong word to them. The reason why I rated to average comes from 2 reasons: according to the description "Travelling time from Lusaka to Camp takes approximately 4 hrs 30min to 5 hrs." while it was rather 6-7 hours (not counting the switch of the flat tire); so practically almost 1+1 days spent with just being on road. The other was that we almost did not see any wild animal (at the very end luckily we caught a leopard). Though I know it's rather an question of luck and for that the safari crew is not to blame, but still it was then bit of a disappointment.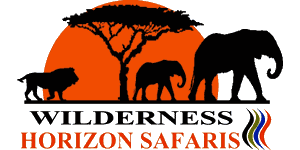 Reply
from

Wilderness Horizon Safaris

Posted on Sep 20, 2018

Thank you Laszlo for the review, it was wonderful to host such wonderful people like you and your girlfriend.

What affected the entire travel time was traffic when leaving Lusaka because of Lumumba road which is under construction, the stopover for Lunch midway and the off road section in Kafue national park which has been affected by trucks that had used that road.

Not seeing big game more especially Lions was disappointing although as you have stated its a matter of Luck.
Several Lions prides would roar but were elusive.
The two nights safari did not gift us with enough big game sightings, usually the more nights spent the more sightings you see


Despite the big game disappointing the small game were graceful as you saw impala's, puku's, waterbuck's, bushbuck's, warthog's, sable, hartebeest, birds, crocs, hippos, monitor lizard on the river, smaller nuctunal animals, Leopard on the game cruise and another on your way out.

We hope the wilderness will be more graceful next time with more big game sightings.

We enjoyed your company and are humbled to have met such wonderful people like you and your girlfriend.




Ruiqi & Yohan
–
SG
Visited: October 2018
Reviewed: Oct 21, 2018
Email Ruiqi & Yohan | 20-35 years of age | Experience level: first safari
Excellent and unique experience in a remote paradise with amazing views and guides
We decided to make a short safari in Kafue, we contacted David, our guide. His response was always quick and helpful. Once we arrive to Zambia he was always kind and careful in every detail of the trip. Always eager to teach us his culture. The lodge we stayed during the safari, was Hippo Lodge located by the river in Kafue park. Lovely place, with everything you need to disconnect from the busy big city life. Game drives during the morning and evening with John whose knowledge about nature is unlimited ;). Although we didn't have the chance and luck to see all the animals we wanted, we would totally go back and try our luck one more time. We totally recommend this adventure if you are looking somewhere far from all the tourist places.

PS: David is such a great person, I am sure we will cross paths in the future!! (L)(L)
Edwige
–
FR
Visited: October 2018
Reviewed: Oct 22, 2018
Email Edwige | 35-50 years of age | Experience level: over 5 safaris
Frendly and knowledgeable staff overall
Smoothly run organisation, friendly staff at accomodations, experienced and friendly guides, manager available for questions and last details before booking confirmation: excellent experience overall.
Ingo
–
DE
Visited: November 2018
Reviewed: Nov 25, 2018
Email Ingo | 35-50 years of age | Experience level: first safari
Perfect
Everything was perfect.
The tour operator was super friendly, reliable, e.g. always answering my questions within a day and doing everything to make me happy. The tour itself was fantastic and even better than expected since it was very short. Minor problems with the booked lodge were solved by the operator swiftly and professionally. I can fully recommend them and the tour to South Luangwa.
William Frost
–
Visited: July 2021
Reviewed: Jul 15, 2021
Email William Frost | 20-35 years of age | Experience level: 2-5 safaris
"Incredible Safari"
We had an incredible safari to Lower Zambezi National Park with Wilderness Horizon Safaris. Busiku was very helpful with planning, very responsive to all our questions when planning the trip and advised us on all the amazing activities on offer and how we could maximize our time. His communication was was great and timely.

The most memorable moments of the trip were the bush dinners, breakfast on an island, canoeing the Zambezi, game drives and the sunset cruise. We saw so much wildlife and the guides knowledge and experience of the Lower Zambezi national park was excellent, told us a lot of stories about the people and wildlife.

The whole experience was exceptional, we are 100% satisfied.

We had such a wonderful trip we are already planning our next one. I highly recommend this company to anyone!
Sarah
–
Visited: April 2022
Reviewed: Apr 25, 2022
Email Sarah | 20-35 years of age | Experience level: 2-5 safaris
An abundance of hospitality, knowledge, and awe
We had the best time in the Lower Zambezi with David, Evelyn, Paizan, and Jimmy our chef. They were the most lovely team. David was full of facts, stories, and fun, Evelyn wanted to make sure everyone was comfy and happy, Jimmy was an amazing cook, who could even cater to vegan and vegetarian diets (he did something unbelievable with butternut squash that I'm still thinking about), and Paizan's driving was incredible. Our itinerary was packed (in a good way) and also flexible, and we really couldn't have asked for more on our game drives. We had a perfect day in the middle of our three day Safari, seeing everything we could have wished, even though we went out of season. The time on the water, and our final brunch was a bonus! I'll never forget the lions, hippos, elephants, buffalo, baboons, impala, warthogs, crocodiles, or many other beautiful birds and animals we saw, or the things we learned about them, the environment, and social history through chatting with David.
The accomodation was stunning, really close to the gate of the national park, and the room was comfy and had the most beautiful views of the river... Truly breathtaking. Our car was so comfy too, and we felt v lucky to be in such luxury in the middle of the bush!! We felt totally safe the whole time, and could relax and enjoy. We couldn't have been hungry if we tried, the food and drink was always flowing, and we just had such a laugh. I can't recommend this experience enough, and I think it's incredible that Wilderness Horizon make this experience affordable for budget and mid-range adventurers, with such an impeccable and abundant level of service and experience. The booking experience was so easy too, and it's worth saying that the team are really open and if there's an itinerary or idea you have not listed here, just send them an email and they'll arrange it! I can't wait to be back with some more of our dreams... Thank you so much for an amazing experience we will treasure forever.
Jonathan Peters
–
US
Visited: July 2022
Reviewed: Jul 21, 2022
Email Jonathan Peters | 50-65 years of age | Experience level: over 5 safaris
Wilderness Horizon Safaris delivers epic tour in Luangwa valley
Wilderness Horizons worked with us to set up the perfect tour of the Luangwa area. We stayed at the Wildlife Camp and it certainly lived up to it's name! Busiku found us the best lodge for our price point, and it far exceeded our expectations. Long game drives, gourmet food and impeccable service - this place had it all. We would highly recommend Wilderness Horizon Safaris for any Zambia adventure!

Disclaimer
All corporate and/or tour info is provided by Wilderness Horizon Safaris, not SafariBookings