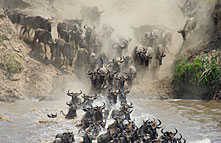 Wilderness Horizon Safaris
4.9/5 – 15 Reviews
Located In:

Size:

5-10 employees (Founded in

2015

)

Tour Types:

Customizable private tours and fixed group tours

Destinations:

Price Range:

$250 to $1,500

pp

per person

per day

(USD, excl. int'l flights)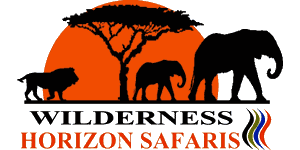 Wilderness Horizon Safaris
Rating Breakdown
Laszlo
–
HU
Visited: August 2018
Reviewed: Sep 18, 2018
Email Laszlo | 20-35 years of age | Experience level: first safari
He was friendly and told a lot about the country and the people.
The campsite was on an island, it was excellent: half-tent-half-house accomodation, campfire in the evening and some wine:) The "room" was also more than okay, better than expected (from an island without any electricity). Both David the operator and the staff were nice, I cannot say a wrong word to them. The reason why I rated to average comes from 2 reasons: according to the description "Travelling time from Lusaka to Camp takes approximately 4 hrs 30min to 5 hrs." while it was rather 6-7 hours (not counting the switch of the flat tire); so practically almost 1+1 days spent with just being on road. The other was that we almost did not see any wild animal (at the very end luckily we caught a leopard). Though I know it's rather an question of luck and for that the safari crew is not to blame, but still it was then bit of a disappointment.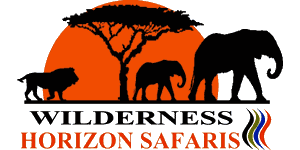 Reply
from

Wilderness Horizon Safaris

Posted on Sep 20, 2018

Thank you Laszlo for the review, it was wonderful to host such wonderful people like you and your girlfriend.

What affected the entire travel time was traffic when leaving Lusaka because of Lumumba road which is under construction, the stopover for Lunch midway and the off road section in Kafue national park which has been affected by trucks that had used that road.

Not seeing big game more especially Lions was disappointing although as you have stated its a matter of Luck.
Several Lions prides would roar but were elusive.
The two nights safari did not gift us with enough big game sightings, usually the more nights spent the more sightings you see


Despite the big game disappointing the small game were graceful as you saw impala's, puku's, waterbuck's, bushbuck's, warthog's, sable, hartebeest, birds, crocs, hippos, monitor lizard on the river, smaller nuctunal animals, Leopard on the game cruise and another on your way out.

We hope the wilderness will be more graceful next time with more big game sightings.

We enjoyed your company and are humbled to have met such wonderful people like you and your girlfriend.




Suzanne
–
Visited: April 2018
Reviewed: Apr 30, 2018
Email Suzanne | 50-65 years of age | Experience level: first safari
Fabulous 2 Day Canoe Trip on the Zambezi River
The whole trip was amazing - especially given my luggage did not turn up and we needed to postpone the start of the trip by one day. Everything got rebooked and whole trip went like clockwork. David from Wilderness Horizons was there 5:30 am promptly and it was smooth sailing .... The canoes, camping equipment, food etc. couldn't have been better. I was so happy that Wilderness Safaris could tailor make my trip for just me on the dates wanted. I went on the trip as the lone female and felt perfectly safe and looked after. Would definitely recommend them and most of all will be contacting Wilderness Safaris for my next trip to Zambia - which I hope is very soon!!!
Yvonne
–
Visited: August 2017
Reviewed: Sep 24, 2017
Email Yvonne | 20-35 years of age | Experience level: first safari
Awesome and memorable experience
our first time visiting the South Luangwa national park, I never thought it would be possible to travel within our budget as a family. we had a lovely experience to top it all wilderness horizon offered us a very friendly and exceptional service and i must say they also have very good staff who are knowledgeable on different bird species and animals indigenous to Zambia and Africa. Everything worked according to our expectations and plan.

Lucerna
–
Visited: August 2017
Reviewed: Sep 7, 2017
Email Lucerna | 20-35 years of age | Experience level: first safari
We had a fantastic time in kafue national park
We had a wonderful time in kafue national park with wilderness horizon safaris. The service was excellent and kafue national park was amazing. It was our first time to travel to a national park and everything went according to plan.
Laura
–
CA
Visited: October 2022
Reviewed: Oct 28, 2022
Email Laura | 35-50 years of age | Experience level: first safari
Exceeded all expectations!
After searching the internet for a few weeks I came across a short safari from Wilderness Horizon. Communication was quick, friendly and efficient. I feel pricing was more than fair!
Our guide David met us at our hotel in Lusaka with the other David :) and transported us very safely to the Lower Zambezi National Park. After a quick snack and time to unpack in our beautiful chalets we went on an afternoon/evening drive. It was amazing and we saw so many animals. Elephants, lions, wild dogs, impala, a mama lion with her tiny cubs… David was great at finding the animals and so knowledgeable about them all. We came back to the chalets and had an wonderful meal! The chef for our safari cooked great meals the entire trip!
Our accommodations were fantastic and we all slept soundly and comfortably at night. The next day we went on a long game drive and saw so much more. From Lions, to a cheetah and it's kill (hidden in the thicket) to beautiful birds and everything in between. Absolutely incredible.
Our last morning there we went on a river cruise to an island for lunch. So neat to be having lunch with elephants in the distance and to be boating with schools of hippos alongside the boat.
I would definitely recommend David and his team at Wilderness Horizon Safaris! You won't be disappointed
Julie
–
ID
Visited: September 2022
Reviewed: Oct 19, 2022
Email Julie | 50-65 years of age | Experience level: over 5 safaris
Very professional and great value for money
We booked with this local safari company for a trip to Lower Zambezi and Kafue National Parks. Our guide David was such a friendly guy who was so passionate about the animals and environment. It was a real pleasure to spend time with him. Our accommodation at Lower Zambezi Safari Lodge and Pinnon Lodge were clean and comfortable and all the meals prepared by the Wilderness Horizons team were top notch. Their practice of setting up picnic lunches in the park was a great treat. We saw so many animals with the help of David and our driver Pizon, great memories to remind us of a special trip.
We wouldn't hesitate to recommend this company for their professionalism and value for money and we'll be using them again on our next Zambian trip.
Sharon
–
US
Visited: August 2022
Reviewed: Sep 2, 2022
Wonderful Safari Experience in Lower Zambezi National Park
Had the opportunity to do a weekend safari about a month ago. After much prayer and searching, we were led to Wilderness Horizons and a safari in the Lower Zambezi National Park. The experience was amazing!! Price was all-inclusive and actually included more than we expected! We did not arrive until fairly late Friday evening but the next 1 1/2 days were packed. A 9-10 hour game drive the next day - seeing zebra, loads of elephants, cape buffalo, hippos, crocodiles, hyena, warthogs, many many varieties and numbers of antelope (kudus, waterbuck, impala, etc), leopard (in a thicket enjoying an impala kill - difficult, but possible to see!). The game drive was followed by a river cruise in the late afternoon with an opportunity to fish for Tiger fish, enjoying views of elephants and hippos on the banks of the river; then a night drive which was beautiful. The next day included a morning game drive (about five hours) during which our guide and tracker hunted for lion - tracks were followed but finally led to a private camp. The whole experience was incredible - every need was taken care of; the food was amazing - and we were either eating meals or snacks at least five times per day! David was a very knowledgeable guide, personable, full of stories, doing whatever was needed to make this a wonderful safari. Paisan was picked up in a village and he was our expert tracker and also driver - he just seemed to have a sense of where to look for tracks and then animals! Evelyn accompanied us everywhere - arranging food that was brought along, making sure we had everything we might want. We were the only ones in the camp - but we were treated as royalty! Never needed to wait; food always ready and more than enough and wonderfully prepared! Cannot say enough "good" about this team and their efforts in making this a wonderful experience. Thank you!
Erin
–
CA
Visited: August 2022
Reviewed: Aug 14, 2022
Email Erin | 35-50 years of age | Experience level: first safari
Choose This Safari Tour Company!
Wilderness Horizon Safaris was exceptional in their customer service and their communication from the first email I sent to the last day of our safari. David was an amazing host, guide and driver - and became like family by the end of our time together. Evelyn was our cook and she did an amazing job - and anticipated every possible need we had. Paizan was our tracker and other driver and this guy knows his stuff. Spending the weekend with this crew was like meeting up with old friends - they were lovely, knowledgable, helpful and tonnes of fun. If you are looking for a great safari with a fabulous team of people who care for you and know their stuff, choose this safari. The camp/lodge was beautiful, right on the banks of the Lower Zambezi River. It was an amazing weekend and worth every penny.
Nkonde
–
Visited: July 2022
Reviewed: Aug 2, 2022
Email Nkonde | 20-35 years of age | Experience level: first safari
Excellent customer service!! the communication was always on time and provided insightful feedback
Wilderness Horizon Safaris is a good tour operator and I will be definitely looking forward to partnering with them for my next safari adventure!! From the inception they helped my partner and I find a safari package that matched our expectation and budget!! The communication was always quick and helpful!! The service we received upon arrival to the very end was very welcoming and friendly.

The chalet was clean and provided all the services needed. Equipped with hot water, kettle and a mosquito net! It was cleaned twice per day. The food was mouth-watering and filling. The chef did an excellent job! The service staff were very courteous. Our tour guide was very professional and knowledgeable and tried his best to show us everything the park had to offer. 10/10 would definitely recommend!
Jonathan Peters
–
US
Visited: July 2022
Reviewed: Jul 21, 2022
Email Jonathan Peters | 50-65 years of age | Experience level: over 5 safaris
Wilderness Horizon Safaris delivers epic tour in Luangwa valley
Wilderness Horizons worked with us to set up the perfect tour of the Luangwa area. We stayed at the Wildlife Camp and it certainly lived up to it's name! Busiku found us the best lodge for our price point, and it far exceeded our expectations. Long game drives, gourmet food and impeccable service - this place had it all. We would highly recommend Wilderness Horizon Safaris for any Zambia adventure!

Disclaimer
All corporate and/or tour info is provided by Wilderness Horizon Safaris, not SafariBookings