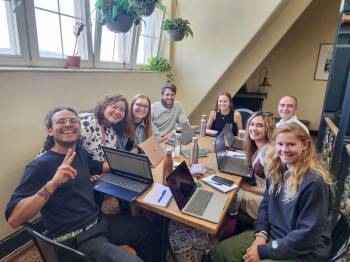 Wayfairer Travel
4.9/5 – 137 Reviews
Offices In:

Thailand

United States

Size:

20-50 employees (Founded in

2012

)

Member Of:

ATTA

,

ATOL

&

ABTOT

Tour Types:

Custom luxury tours that can start every day

Destinations:

Price Range:

$381 to $2,416

pp

per person

per day

(USD, excl. int'l flights)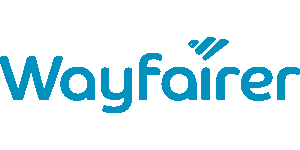 Request a Quote


for a custom tour
Your request will be sent directly to the operator
If preferred, you can contact the operator directly
Rating Breakdown
Bill h
–
Visited: October 2017
Reviewed: Oct 24, 2017
Email Bill h | 20-35 years of age | Experience level: first safari
Tanzania Safari and Mafia Island
I spoke to a few different agents, but Tom @ Wayfairer seemed the most knowledgeable and understood what it was we were looking for. The safari in Tanzania did not disappoint, and we felt properly immersed in the wildlife, and managed to get very close. The break of Mafia Island was very relaxing after, however, there isnt a lot to do outside the lodge in Mafia, its very under developed, but at the same time, the sea air, and the relaxed vibe to the place means that you're never really up for partying anyhow. The staff were excellent everywhere we went. In a nutshell, Tom delivered on everything that we asked for. We wanted an outdoor safair experience and got that, we wanted relaxation and luxury and got that too. I wouldnt hesitate to recommend these guys!
AEM
–
NE
Visited: October 2017
Reviewed: Oct 24, 2017
Email AEM | 50-65 years of age | Experience level: first safari
Loved Every Minute!
Many people in my family have done safaris, so I thought I knew what to expect. The Saruni experience knocked my socks off. One of my colleagues confessed he had "hoped to see A lion." Well, Masai Mara was lion central. Lions were everywhere. They completely ignored us, even though we were close enough to be able to take plenty of pictures without zooming. One night it rained - it was such an experience to see two lionesses and their 6 teenagers stoically crouched in the downpour, totally splattered with mud. The next day we saw a lioness dragging what was left of a kill into the brush...after a male lion, another lioness and 6 cubs got through with it. They were all there, licking their whiskers. Kittens gnawing on the ribs. No more zoos for me!

Every person on the staff was exceptionally nice and helpful. I will be recommending Wayfairer/Saruni to anybody who is interested in doing a safari.

Kirsten
–
US
Visited: October 2017
Reviewed: Nov 1, 2017
Fantastic honeymoon in Netherlands/Kenya/France!
We couldn't be more happy with our experience with Tom at Wayfairer Travel! We knew we wanted our honeymoon to include a safari and emailed many travel companies to get a quote; Tom was the only one (out of many!) to take the time to ask us exactly what we wanted and what aspects were important to us. He was also very respectful of our budget and gave us some fantastic recommendations on how to organize our trip to get the most bang for our buck. The two places he picked for us (Basecamp Explorer and Waterlovers Beach Resort) were phenomenal; the service and experiences at both places were top notch. The entire process of organizing our trip and booking was seamless and easy, even with the time difference. Highly, highly recommend!
Raphael Taylor
–
Visited: September 2017
Reviewed: Nov 2, 2017
Email Raphael Taylor | 20-35 years of age | Experience level: first safari
Can't recommend highly enough.
We booked our honeymoon through Wayfairer, after having spoken to a number of agents. From the first conversation they were excellent, and very good at turning our half-formed ideas into concrete suggestions. The service they offered throughout was also great, very responsive and easy to get hold of, and always extremely helpful.

The tour they put together was fabulous. Our guide was amazing, and the lodges/camps where we stayed were all memorable and very comfortable. The second week of our trip was spent on an island resort which was everything we could have hoped for - luxurious and beautiful, while feeling like a totally private hidden gem.

Travelling responsibly was important to us, as we knew we would spending large sums of money in a much poorer part of the world, with an ecosystem which has seen tremendous damage in the past. Booking through Wayfairer we knew that all the staff we encountered were fairly treated and paid, and that we could feel confident that our presence was not harmful.

Lastly I have to say what an absolute treat it was to go on a trip where every detail had been thought of in advance, and arrangements put in place so that from the moment we stepped off the plane we felt completely in safe hands, without having to do any of the hard work of figuring out where the hell we were supposed to go or how we were going to get there. This was the first time we've booked through a travel agent, and for a trip like ours I would absolutely recommend doing so, and can only say positive things about our experience with Wayfairer specifically.

Nicholas Pugh
–
QA
Visited: October 2017
Reviewed: Nov 11, 2017
Email Nicholas Pugh | 65+ years of age | Experience level: over 5 safaris
The itinarary, choice of accommodation and excellent guide made for an unforgetable experience.
Our experience exceeded expectations and lived up to the detailed and excellent communications prior to our trip. The Serengeti especially was overwhelming with the migrations leading many incredible game sightings. The tented camp was a real gem and it certainly helped having a proficient driver/guide. Breezes was a great choice of hotel on the Zanzibar east coast, while its food was truly outstanding. I have lived a total 15 years in Africa, with experience of Nigeria, Kenya, Malawi and South Africa, but this Tanzania safari tops everything. My three co-travellers were not especially into wildlife but this trip made for them a holiday of their lifetimes.
Sue
–
US
Visited: December 2017
Reviewed: Dec 19, 2017
Email Sue | 50-65 years of age | Experience level: 2-5 safaris
The tour operator was friendly informed on the topic enthusiastic and a dream to deal with
Our tour was above standard. We were at all times helped by friendly informed people who took their job seriously. From the pilots to the rangers. The organisation was impressive and we were completely at ease in transit to the parks. At the parks we were made welcome treated to an impressive level of organisation, kindness eventhing was on time above expectations. Worth every penny. The lodges were superb clean immaculate
organised friendly. The food was healthy varied beautifully presented. A dream holiday. I am so very glad we booked through this company and we are already talking about returning. There are many many companies out there but this was the best decision we made in a crowded field. I am over fifty and have traveled extensively all over the world but was still very impressed with this company.
Deirdre
–
DK
Visited: December 2017
Reviewed: Jan 9, 2018
Email Deirdre | 35-50 years of age | Experience level: first safari
Great suggestions and smooth travels
Tom at Wayfairer offered us thoughtful choices for our holiday, working within our budget. The travel information was well organized and easy to follow. All the transfers went smoothly. The whole trip was efficient and effortless for us. I have already recommended Wayfairer to friends and hope to talk with Tom soon about our next adventure!
Mike Bazett
–
Visited: December 2017
Reviewed: Jan 11, 2018
Email Mike Bazett | 50-65 years of age | Experience level: 2-5 safaris
From start to finish we felt personally cared for - a great experience. Recommended
The communications before we travelled were excellent. In particular they were personalised. This personal service continued throughout the holiday. I felt I mattered to them as an individual. At each stage we were met by helpful and friendly people as we went to or from airports and safari game reserves. I quickly gave up thinking about the arrangements at all - it just happened. The personal service at each game reserve was lovely. In particular the smaller Madikwe reserve felt you were part of a family but left alone whenever you wanted. Both guides were very friendly and hugely knowledgeable - clearly so enthusiastic about what they do. The mix between the two lodges worked well. I look forward to booking again with Wayfairer.
Camila
–
US
Visited: June 2018
Reviewed: Sep 12, 2018
Email Camila | 20-35 years of age | Experience level: 2-5 safaris
Excellent pre-trip planning and support; room for improvement during trip - solved at the end
I planned two safari trips with Wayfairer this year. The first, in Kenya in March, went without a hitch. Planning was courteous and responsive and local partners were spot on for what we were looking for. Memorable staff, beautiful lodge, and astounding animal sightings. Logistics went smoothly.

Trip two comes along in June for a longer, two week adventure spanning Rwanda, Uganda an Tanzania. Things in Rwanda and Uganda did not go well. Local partner was unprofessional. Sent a guide that did not speak English, had next to zero professionalism or knowledge and did not know the way to hotel. This would have all been OK had we received a prompt response and solution from Wayfairer. Our emails went unanswered and private messages followed the same route. Eventually, I reached out to the local tour operator hired out by Wayfairer and it happened to be the case that Wayfairer had not even communicated the situation to the local travel partner. They were appalled and immediately sent another driver. This was a world away: professional, courteous, knowledgeable. As we tried to figure out what had happened, this is what we were able to discern: Wayfairer subcontracts to a reputable local partner for Uganda and Rwanda; lets call them "A". Said local partner then subcontracted the hotel for our driver/guide. The hotel then went on a third round of subcontracting and hired a small, new, non-reputable Rwandan agency to deliver the service. Agency "A" did not know the hotel had further subcontracted. Needless to say, neither did Wayfairer.
We completely understand that hiring local partners is normal and part of the way travel works nowadays. What is problematic is that in this case communication channels were not established, we got no response from Wayfairer which were the only ones with which we had communicated, and there was no accountability for what took place while we were there.
Once we left Rwanda and got plugged into their Tanzania partner, the trip was everything it should have been from day 1: engaging, professional, surrounded by experts during the game drives and caring staff at lodges.
Wayfairer did eventually react, apologize and issue a refund for the transportation costs of the Uganda leg of the trip.

All in all, I think it is a well put together agency with its values in the right place. It just needs to smooth out and address the growing pains of receiving more bookings and keeping track of their clients all the time, regardless of who they have subcontracted out to.
Samantha
–
SE
Visited: October 2018
Reviewed: Nov 6, 2018
Email Samantha | 50-65 years of age | Experience level: first safari
Very efficient - they arranged a perfect itinerary for our family safari adventure
Communication was very efficient and the service was excellent. The trip far exceeded our expectations and we consider ourselves to be quite well travelled.

The safari tour was excellent, we saw so many different types of animals and our guide was superb. He really went out of his way to make sure that we got the most out of our trip and was very experienced and competent. We loved tenting in the Serengeti and having lunch at a hippo pool.

Zanzibar was fantastic and we really enjoyed our time there. The resort was of a very high standard and the staff were very friendly and helpful.
Disclaimer
All corporate and/or tour info is provided by Wayfairer Travel, not SafariBookings
The tours offered by Wayfairer Travel are subject to their terms & conditions