African Big Cats Safaris
5.0/5 – 276 Reviews
Offices In:

United States

Canada

Size:

10-20 employees (Founded in

2013

)

Member Of:

Tanzania Tourist Board

Tour Types:

Custom mid-range & luxury tours that can start every day

Destinations:

Price Range:

$180 to $380

pp

per person

per day

(USD, excl. int'l flights)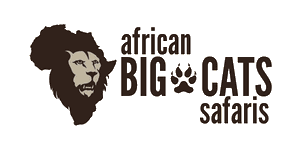 Request a Quote


for a custom tour
Your request will be sent directly to the operator
If preferred, you can contact the operator directly
Rating Breakdown
Lynzie Rockett
–
US
Visited: August 2023
Reviewed: Sep 5, 2023
Email Lynzie Rockett | 35-50 years of age | Experience level: first safari
The review below is the personal opinion of Lynzie Rockett and not that of SafariBookings.
Lack of communication
Complete lack of communication. Had us pay for a person that wasn't even there! If a deposit means something different in Tanzania than America it would have been nice to know. African Big Cats advertises one lodge on their website but downgrades last minute to another. The downgraded lodge is on the complete opposite side (East/West-of Zanzibar) and rooms smell terribly of mold/mildew. Two safari days were not needed (the first and last). Those need to be removed from the itinerary completely. Note that most of these safari companies go to the same exact spots. As evidenced by the massive amount of jeeps at every stop and animal sighting. Skip African Big Cats and go with one of the MANY other companies. Our guides (Zab and Jumma) were good!!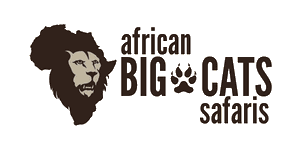 Reply
from

African Big Cats Safaris

Posted on Sep 7, 2023

Dear Lynzie, Thank you very much for your review, and i am very sorry to hear that the trip wasn't to your satisfaction.

I want to take a moment to address some concerns and provide clarity regarding your recent safari experience with us. It's essential for us to ensure your understanding and satisfaction.

First and foremost, regarding the issue of a participant who couldn't join the trip at the last moment, I understand how frustrating this can be, especially when plans and expenses are already in place. Originally, the safari was booked for seven people, but just two days before your arrival, we received notification that one person had to cancel. According to our policy, cancellations made within 15 days of travel would result in a 100% loss of the trip cost. However, recognising that this situation was beyond your control, we decided to deviate from our policy and charged only 50% of the cost. This decision still resulted in a loss for us, but we wanted to accommodate your circumstances as best as we could. We genuinely wish we could have offered a full refund, but unfortunately, we couldn't pursue this option due to the policies of the accommodations involved. Please know that we tried our best to assist you in this matter.

Concerning the accommodations themselves, we want to clarify that we never altered the options we initially quoted. When the trip was booked in January, it was based on a pre-made tour that Crystal, the person who booked on behalf of your group, selected from our website. While we do provide the flexibility to change accommodations, Crystal opted to stick with the original itinerary. Upon confirmation, we sent a comprehensive itinerary, which included the accommodations she had chosen. However, in the low season (April), our website underwent renovations, which involved changes to some itineraries and accommodations. One of the affected itineraries was the one Crystal had selected. The accommodation in Zanzibar was changed from Amaan Bungalows to Nungwi Dreams. We were unaware that Crystal was using the website itinerary as a reference for your entire group instead of the final itinerary sent to her via email. This miscommunication led to the belief that you were to overnight at Nungwi Dreams instead of Amaan Bungalows, as per your original quote.

Lastly, regarding the duration of the safari days, it's important to understand that the length of the safari significantly influences the quality of the game drive. Your arrival flight on the first day was scheduled to arrive in the afternoon, making it impossible to arrange any game drive on that day. Furthermore, your subsequent flight directly to Zanzibar meant that you could only accommodate a half-day game drive at Manyara on the last day. Given the limited number of days your group had, extending the safari was not feasible. Please note that the duration of the safari directly impacts the quality of the experience, as more extended periods allow for better exploration of the parks and more private game drives, as our guides have the opportunity to venture beyond the standard routes.

I sincerely hope that this clarifies the concerns you had about your recent safari experience. We greatly appreciate your feedback, and I apologise that the trip did not meet your expectations. Our commitment is to continually improve and ensure the best possible experience for our valued clients.
Kimberly
–
CA
Visited: July 2023
Reviewed: Aug 6, 2023
Email Kimberly | 65+ years of age | Experience level: first safari
African Big Cats made our Safari Experience Exceed our Expectations!
From the very first enquiry with African Big Cats, we knew we had chosen the best! Throughout the planning, they responded promptly and efficiently to our enquires and requests for information. We booked the 5 day/4 night luxury private safari (Tarangire, Serengeti, Ngorongoro and Manyara) and it was perfect. We started our Tanzanian adventure in Moshi. Emmanuel met us there the day before to give us our briefing and our guide Kanti picked us up to begin our adventure the next morning. Our vehicle was a comfy and well equipped Land Cruiser.

Huge kudos to our guide Kanti, he was so incredibly knowledgeable about all the wildlife, the birds, the landscape…we learned so much from him. I don't know how he was able to spot things of interest so quickly and often from a distance! He made sure we had an opportunity to stop whenever we wanted to for photos etc. It was clear that Kanti's goal was to make our safari experience the best and he most certainly achieved that. He was funny and kind and it was a joy to travel with him.

All of the accommodations arranged by Emmanuel and staff were first rate! The staff at all the lodges were kind and helpful, the accommodations exceeded our expectations, the meals were five star + (out of five!)

We began our safari with Tarangire National Park and it was our favourite. We saw soooo many animals. Zebra, elephant, lions, hippos, giraffe, wildebeest and close up! The landscape of the park is varied and beautiful. Our first night was at the Escarpment Luxury Lodge, wow. Gorgeous huge bungalow with our own little patio from which we watched a family of baboons stroll by. The best dinner ever sitting outside overlooking the landscape as the sun set. Next day we were off to the Serengeti…a long drive but so much to see as the view changed. We spent two nights at the Serengeti Mbalimbali Soroi which was magnificent (sorry, loads of superlatives but they are well deserved). After a long day in the land cruiser it was lovely to return to our rooms and have an outdoor shower (so cool!) and then sit out either on our own balcony or on the lodges' huge patio and watch the amazing sunset. Many thanks to Emmanuel at African Big Cats and the Soroi for arranging for/accommodating a last minute request regarding our booking there. Our days in the Serengeti were all that we had hoped for with so many animals in their natural environment. Then we were off to the Ngorongoro crater which is such an amazing site…a very different landscape from the Serengeti, lush and lots of animals in large groups by the water. It's where we saw our first rhino (at a distance). Kanti made sure to get us in the best spot to watch the rhino through our binoculars. Our last night was at the Ngorongoro Retreat Lodge…I think our favourite lodge because we were able to walk around their beautiful grounds, something you can't safely do elsewhere due to the other lodges' more remote locations. Again, the staff and food were fabulous. Last day was Lake Manyara which was unique but there were fewer animals out and about and we had been so spoiled with the sights on the first four days. Then to Arusha to end our safari at the Cultural Heritage Centre. This place is a shopping experience and museum…our recommendation for the best opportunity to buy your gifts/memories. Beautiful craftsmanship and very good prices. We met with Emmanuel as he wanted to get feedback about our experiences (all 100% plus) and then Kanti took us to the airport for our flight to Zanzibar.
In summary, the safari exceeded our expectations. It was well worth the cost. It was apparent from the very beginning that African Big Cats is dedicated to ensuring we had the best experience, and they did.
Tips for travellers. Bring comfy clothing for hot weather and remember it's quite cool overnight and in the morning. African big cats provides a list of items to bring with you…they have covered it all. There was a pair of binoculars provided but I was happy that I had brought along my own small ones so we could both watch the goings on. The people of Tanzania are some of the most kind and helpful people we have met in our travels. They made us feel so welcome.
Please don't hesitate to contact African Big Cats to help you achieve the experience of a lifetime. Thanks to Kanti, Emmanuel and Naomi!
Kim and Peter

Ashis Swain
–
AE
Visited: July 2023
Reviewed: Jul 30, 2023
Email Ashis Swain | 50-65 years of age | Experience level: first safari
Tanzania Big 5 experience with African Big Cat Safari
We had planned to spend our anniversary vacation in Tanzania in July 2023. Since it was an important trip during the peak season, we made arrangements with Mr. Emanuel, the manager of African Big Cat, four months in advance. We meticulously planned and booked the luxury safari trip, which lasted for 9 days and 8 nights, covering Tarangire, Manyara, Ngorongoro, and Serengeti. The highlights of the tour included breathtaking landscapes, private safaris, adventurous wildlife encounters, and the opportunity to see the Big 5. We enjoyed luxury adventures at Tarangire, Lake Manyara, Ngorongoro Crater, and the Central and North Serengeti regions.
We flew from Zanzibar to Arusha with Precision Airways and arrived in the afternoon. Our tour guide, Mr. Ernest, greeted us with a private Land Cruiser 4x4, which remained with us throughout the tour. The package included all nights' accommodation, park fees, government taxes, Flying Doctor Insurance, unlimited drinking water, and food. We stayed at various accommodations throughout the safari, including Gran Melia Arusha, Manyara Serena Lodge, Mbalimbali Soroi, Mara Under Canvas, Lake Masek Tented Lodge, and Escarpment Luxury Lodge.
Throughout the safari, we did not encounter any mechanical or electrical issues with the Land Cruiser. We were lucky to spot the Big 5 along with other animals and birds abundant in all the national parks. Overall, our stay, food, guide experience, and immersion in African culture were outstanding. Our guide, Ernest, was in continuous contact with the radio, providing us with updates on wildlife sightings and the Big 5 spots.
We were able to capture valuable and unique photos and create unforgettable memories during our trip. We would like to express our gratitude to African Big Cat Safari for providing us with the most memorable and satisfying African safari experience. We took all necessary vaccinations and malaria medication as recommended and did not encounter any health-related issues. The entire planning, payment, travel, and execution of the safari tour were handled responsibly and professionally by African Big Cat Safari.

Priska
–
CH
Visited: July 2023
Reviewed: Jul 25, 2023
Email Priska | 50-65 years of age | Experience level: first safari
An operator who makes the wishes of his guests possible.
Thanks to the perfect organisation of Big Cads Safaris, we were able to experience the wonders of Africa on safari.
Teresa Gradim
–
PT
Visited: June 2023
Reviewed: Jul 19, 2023
Email Teresa Gradim | 50-65 years of age | Experience level: first safari
ABSOLUTELY FANTASTIC, ONE OF THE BEST EXPERIENCIES IN MY ENTIRE LIFE!
Big Cats Safari were just amazing. We booked directly with them and everything went 100%. Speed ​​in responding to our queries was very important. From the JEEP vehicle, always clean and with fresh drinks. Possibility of loading equipment, very useful.
Our guide, Venance, always careful and tireless in the search for animals. We saw them all. Venance loves his job. He was tireless throughout the tour and very knowledgeable about all the Parks.
We visited Taranguire, Serengeti, Ngorongoro and Lake Manyara.
We did the comfort circuit. The proposed accommodations were excellent. We couldn't ask for more. Thank you Big Cats Safari and Venance.
We also did a tour of Arusha on the first day, very interesting, especially Massai Market. Thanks all team Big Safari Cats
Gerard
–
IE
Visited: November 2022
Reviewed: Nov 23, 2022
Email Gerard | 20-35 years of age | Experience level: first safari
Excellent service from the beginning to the end including our tour guide Valence!
The entire team at African Big Cats Safaris provided an excellent integrated service from the booking process right through to the safari tour itself.

Their administration team, including Esuvat and Emmanuel, were accommodating, efficient, and responsive in organizing our safari tour at short notice as we considered several different itinerary options.

On arrival at Kilimanjaro Airport, our excellent tour guide Valence patiently waited for an hour as we processed our tourism visas (which we hadn't done in advance). From there, everything went smoothly, and to plan, as Valence made it his priority to ensure that our 4-day safari trip was as enjoyable as possible for us as the customers. Valence was extremely knowledgeable about all things relating to the Safari and Tanzania and was happy to answer any questions/queries we raised. Although there was an itinerary in place, Valence was also flexible around our daily schedule to suit our own personal needs. This included bringing us to a local Masai village at short notice which wasn't on the original itinerary.

In addition to our tour guide, the transport, accommodation, food, and drinks were also excellent. We saw all the animals that there were to see, and we left feeling that the trip went as well as we could have expected.

In summary, I would highly recommend African Big Cats Safaris and Valence to anyone considering a Safari Tour.

Marine
–
CH
Visited: September 2022
Reviewed: Oct 11, 2022
Email Marine | 20-35 years of age | Experience level: first safari
Very good value and amazing trip !
A dream!!! We had a dream stay with Emanuel our guide for 5 days / 4 nights.

We had the chance to see many animals thanks to Emanuel's experience! The lodges were great (tip: the kubukubu in Seregenti Park was amazing) and the food was delicious throughout our trip.

It was our first safari and we only want to book a next one with African Big Cats Safari !

Asante sana Emanuel for these beautiful memories! We hope to see you soon!

Marine & Robin
Yvonne
–
CH
Visited: July 2022
Reviewed: Aug 2, 2022
Email Yvonne | 20-35 years of age | Experience level: first safari
the most valuable experience we have ever had!
We were allowed to live the most incredible, beautiful, impressive and valuable experience with African Big Cats Safari.
We would wish our Guide Obed to everyone who does the tour. Be sure to ask for him if you go too !!:-)
His friendly, funny, relaxed and competent manner gave us a feeling of safety and security right from the start. So just Hakuna Matata !;-)
We were impressed by his knowledge of all the wonderful animals. One noticed immediately that he has a lot of experience and that he has to look exactly where the animals are hiding. Obed was very open, shared private things and experiences, and so did we. This created a friendly and very valuable dynamic for us. We laughed a lot together and could ask anything at any time, not only about the animals, but also about the wonderful country. We had a private tour so just the two of us with Obed. It had 2 binoculars available, with which we could observe the animals even better. The safari car was in very good condition. It always had cool drinks in a small fridge.
Even the contact via e-mail before our arrival was very competent, we received answers to all our questions very quickly.
The accommodations, the food, the feeling - everything was absolutely perfect.
I was taken seriously with the desire for vegetarian food and there was something for me at every picnic.
We were in Lake Manyara, Ngorongoro, Serengeti and Tarangire National Park. This selection was definitely enough for us. We were allowed to see and experience so many animals. Wow! We can 100% recommend African Big Cats Safari!
We go home very satisfied, happy, with a lot of new knowledge and valuable experiences in our hearts and also with a crying eye.

Thank you very much for this wonderful experience Obed.
Asante Sana!

Nico & Yvonne
Magdalena
–
CH
Visited: November 2021
Reviewed: Mar 24, 2022
Email Magdalena | 20-35 years of age | Experience level: 2-5 safaris
Traveling with a man who knows his country, its history and nature, and will joke around a lot!
When we booked with ABCS, we had no idea what to expect. But let me assure you: this locally organized and operated company (which was important to us, no foreign investor middle-man) will make you feel very special and give you a tour you won't forget!
We traveled for almost 5 days with Endeni, who knows everything there is to know about Tanzania, nature and the wildlife. He'll take care of you when you need to mark your territory in the wild and the African road massages were the best ! (You'll get it once you've been there ;) ). We also talked a lot about life and family as it works in our country (Switzerland) and Tanzania. Very interesting exchange with a good new friend! Also, Endeni and the other guides are in constant contact to each other in order to find the best spots with the rarest animals all the time on your safari. You'll be in great hands and are up for the best possible experience.
The company is very reliable, answers quickly and the money transfer worked out perfectly. The accommodations are all clean, the food is very good and whenever there are potential dangers (animals) near your sleeping site you'll be accompanied by Massais to your room. You'll be safe all day long.
All in all: highly recommend!

Miguel
–
ES
Visited: July 2021
Reviewed: Aug 9, 2021
Email Miguel | 20-35 years of age | Experience level: first safari
Best Safari Tour operator in Tanzania!!
They are the best Safari tour operator in Tanzania!! Here are the reasons why:

Organisation: Thanks to Justice and Emmanuel you are able to organise your trip from anywhere in the world. Communication is smooth, as they will be in touch via email or WhatsApp to make sure everything is perfectly organised before, during and after your Safari.
Guides: They have the most experienced guides. Our was Endeni, a super friendly guy that accompanied us during the whole tour. He is knowledgeable, punctual, and communicative. At the end after spending 4 days with him, Endeni became almost like family. He can speak perfect english, italian and spanish.
Cars: They have top quality 4x4 Toyota Land Cruisers with beverages, charging stations and everything you need to be comfortable during the game drives.
Accommodations: The accommodations were comfortable, with natural scenery, friendly staff, and very good food.

Overall, make sure to book your Safari with African Big Cats and ask for Endeni as your guide - believe me you won't regret it :)


Disclaimer
All corporate and/or tour info is provided by African Big Cats Safaris, not SafariBookings