African Big Cats Safaris
5.0/5 – 276 Reviews
Offices In:

United States

Canada

Size:

10-20 employees (Founded in

2013

)

Member Of:

Tanzania Tourist Board

Tour Types:

Custom mid-range & luxury tours that can start every day

Destinations:

Price Range:

$180 to $380

pp

per person

per day

(USD, excl. int'l flights)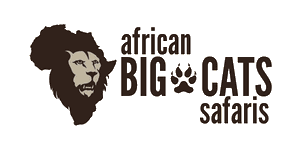 Request a Quote


for a custom tour
Your request will be sent directly to the operator
If preferred, you can contact the operator directly
Rating Breakdown
Thibaut
–
FR
Visited: September 2023
Reviewed: Sep 24, 2023
Email Thibaut | 20-35 years of age | Experience level: first safari
Amazing Experience With African Big Cat Safari
The experience was amazing. We took a 4 days Safari with African Big Cats Safari. We first did a full day at Tarangire National Park, then a full day at Ngorongoro Carter, a full day in the Serengeti and the last day at the Lake Manyara. We should have done an other day in Serengeti though.
People from African Big Cat Safari were delightful from our first e-mail asking for an estimate.
The day before our safari, Emmanuel took the time to explain the details of our safari and the must known to have the best experience possible.
Special thanks also to our Guide (@Lodi) which took the necessary time we needed and could also speak French helping us understand better when English was complicated. Hotels or Lodges selected were perfect for us. People are nice and very welcoming.
To finish, Emmanuel took also the time at the end of our Safari to have a feedback from our experience. It is a company that is growing strong taking the time to have all the comments in order to improve their offer.

Thanks a lot to African Big Cat Safari to their professionalism and to have make the experience unforgettable
David
–
CA
Visited: September 2023
Reviewed: Sep 18, 2023
Email David | 20-35 years of age | Experience level: first safari
A young and dynamic Tanzanian company who offers personalized tours.
From my first email sent to our last debriefing a few hours before leaving, communication was always great with African Big Cats. Lovoy our guide was nothing short of amazing. Would highly recommend to anyone interested in travelling to Tanzania. Their capacity to adapt was really helpful during pur 13 days trip!

Thank you guys,
Sincerely
David & Mama
Sagar and Mridula
–
Visited: July 2023
Reviewed: Sep 17, 2023
Email Sagar and Mridula | 20-35 years of age | Experience level: first safari
Best luxury safari experience ever!
This was the best holiday we have ever been on and my only fear is that no future holidays can ever live up to it. We had the most fabulous time in Tanzania - from the pick up at Arusha, all the way to the drop off at Seronera Airstrip for our flight to Zanzibar.

Itinerary - The itinerary was so meticulously planned, ensuring we got the most out of our 5 day safari experience. Every time we told ourselves 'it can't get better than this', it did. We were lucky enough to see all the big 5 and so many more. Plenty of awesome photo opportunities... though I have to admit the photos really don't do it justice. It was so beautiful. Neither of us were particularly into bird watching but have somehow now turned into ornithologists. The experience has been truly life changing. We truly felt like we were in a David Attenborough documentary!

Accommodation -
The Melia Hotel in Arusha was amazing as were the incredible lodges that African Big Cats picked for us. Some of the lodges were better than 5* hotels we have stayed at on previous holidays. We were SO comfortable and yet so close to nature - so many wildebeests, impala and zebras... even lions, hippos and hyenas! The Masai warriors escorting us also had wonderful stories to share. The hotel staff were excellent.

Food - The food was fresh, nutritious and SO tasty. We were impressed by the variety that was available. The picnics were excellent... we even got to eat lunch with the black rhino (while sitting in our safari vehicle of course). One of the unexpected highlights was the garden tour at Kitela Lodge which sources the fresh fruit and veg used in its kitchen as well as the kitchens at the other Tanganyika Wilderness Camps sites.

Moses - Saved the best to the last. We honestly cannot praise Moses enough. He's professional, friendly and has SO MUCH knowledge, it is actually astonishing. How he spots birds (some of them flying high in the sky or hidden in bushes) and animals whilst driving expertly and dodging potholes is genuinely a marvel. We felt entirely safe with him at the helm. Like many surrounding cars from other providers, our high spec and well equipped safari vehicle suffered a small hiccup due to the dusty and bumpy roads, but Moses handled the situation like a pro. He was calm under pressure and made sure we were in safe hands at all times. His timekeeping and organisation skills were on point. We couldn't have asked for a better guide than Moses!

Everything from start to finish was excellent. It is clear that African Big Cats work hard to keep their standards high. Emanuel (owner of ABCS) made sure he came to see us on Day 1 and scheduled a telephone conversation with us on the final day to gather feedback on our trip. We felt this was very professional and would not hesitate to recommend this fabulous company to our friends and family. Indeed when we return to Tanzania in the future, we would love to go on another adventure with them!
Brendan
–
CA
Visited: September 2023
Reviewed: Sep 16, 2023
A very professional and fun climb
Weare a group of 3 that climbed Kilimanjaro via the Lemosho route Sept 4-11, 2023.

First of all, the reason that we chose African Big Cats is that they had very mature answers to all of our questions, especially those related to safety. The team seemed very capable and like they had dealt with emergency situations before. Second, they included sleeping bags, hiking poles, and a toilet tent. They also lent us bufs and some extra hiking socks for some of the dustier days.

I can't say enough kind words about our lead guide, Imran, and his team. Imran is a great leader and you can tell that his team trust him - they call him "commander" in an affectionate way. He made us feel comfortable the entire time. His team was extremely professional, but seem very fun-loving and like they enjoy themselves. Everything was always ready on time for us, and sometimes the porters, waiter and chef waited for us when we were way behind to have meals prepared for us.

Oh, and the food was UNBELIEVABLE. It doesn't make sense how our chef was able to produce some of these meals on a mountain with simple tools. Fried chicken and chips. Crepes, omelettes, African stews, a new soup from scratch every lunch and dinner. Amazing. I believe his name was Efersto if I'm remembering correctly!

Nelson was a highlight: always cheerful and helped us get through long days. He was our "waiter" but basically helped us with everything from providing water to wash up with, to serving food, to waking us up in the mornings. He will do well in any sort of customer service role, has a lot of charm.

My wife wasn't feeling well from altitude sickness on summit day and Imran was very compassionate and decisive in determining when and whether she should head back down. Two of our summit crew (Elias and Lucas) escorted her down quickly from the summit to reduce the symptoms. Mbongo helped me get down quickly to catch up with them while Imran and Yasiin stayed back with our third to get us all down safely.

The only criticism I could offer is that for long days (our pace was pretty slow), maybe having some snacks on hand or telling clients to bring extra snacks on those days would have been a nice touch. Not a big deal, but would have given us the extra energy we needed to finish long days sooner.

One recommendation for people climbing: a fleece sleeping bag liner makes a huge difference. Sleeping conditions are cold from day 2 to 7, and the liner made all the difference in keeping us warm. Also, consider summiting during the day (ask your lead guide) if you don't care about sunrises: it's 20C warmer and you'll have the summit all to yourself when you get there.

End to end, African Big Cats and Imran (our lead guide) made us very confident we would make it to the top, which we did successfully. Would definitely recommend to anyone looking for a capable team to climb Kili.
Melissa
–
Visited: September 2023
Reviewed: Sep 16, 2023
Email Melissa | 35-50 years of age | Experience level: 2-5 safaris
More than we could have expected
Our safari was truly incredible! Our guide was amazing and his knowledge and expertise of African wildlife and the animals was incredible. The lodges were truly stunning and better than we can imagined. Overall it was a life changing trip
Louise & Michael
–
IE
Visited: August 2023
Reviewed: Sep 14, 2023
Email Louise & Michael | 50-65 years of age | Experience level: 2-5 safaris
A Magical Family Safari Adventure with African Big Cats in Tanzania!
We recently had the privilege of embarking on a family safari adventure with African Big Cats in Tanzania, and it was an experience that exceeded all our expectations in every possible way! From the moment we landed in this stunning country, to the final farewell, every aspect of our journey was expertly crafted to ensure our family had an unforgettable and magical experience.
Impeccable Service: The African Big Cats team truly knows how to make you feel special. From the warm welcome at the airport by our knowledgeable guide Lordie, to the attentive and friendly staff at our camps, every interaction was filled with genuine care and enthusiasm. Lordie's passion for the wildlife and deep knowledge of the region added an incredible dimension to our safari.
Spectacular Wildlife Encounters: Tanzania's Ngorongoro Crater , Lake Manyara Serengeti and Tarangire National Parks are renowned for their abundant wildlife, and we were fortunate to witness the circle of life in action. Lions, elephants, giraffes, and countless other animals were seen up close, often going about their daily routines. The highlight was undoubtedly watching the Wildebeest annual migration – a memory we will cherish forever.
Comfortable Accommodations: Our accommodations were nothing short of luxurious. The tented camps arranged for by African Big Cats were comfortable, and spacious and provided all the amenities one could need in the wilderness. Falling asleep to the sounds of the African night was an experience in itself.
Educational and Engaging: Our African Big Cats guide Lordy made sure we were thoroughly engaged and educated throughout our trip. He shared fascinating facts about the animals and their behaviour, sparking our curiosity and leaving us all with a deeper appreciation for nature. Lordy's pride in his country and its people was admirable and we left having learned so much from him about about their tenacity and resourcefulness.
Smooth Logistics: Every logistical detail was handled seamlessly, from our airport transfers to the safari vehicles' maintenance and safety. Lordy drove confidently and safely and we felt safe and well-cared for at all times.
Responsible Tourism: African Big Cats is dedicated to responsible tourism and conservation efforts. They respect the environment and wildlife and , and we were delighted to support their ethical approach to safari experiences.
In conclusion, our family safari with African Big Cats in Tanzania was an experience of a lifetime. We departed with hearts full of gratitude and memories that will stay with us forever. If you're considering a family safari, look no further – African Big Cats is the perfect choice for an unforgettable adventure in the heart of Africa. Thank you, African Big Cats, for making our dream safari a reality! We can't wait to return.

Carsten
–
DE
Visited: August 2023
Reviewed: Sep 12, 2023
Email Carsten | 50-65 years of age | Experience level: 2-5 safaris
professional, client orientated, very friendly, reliable

We (family with 2 adult children) booked our trip locally with African Bug Cats. 4 days safari (Tarangire, Lake Manyara, Ngorongoro, Serengeti) and then 3 days in Zanzibar. We were looked after very well and very professionally right from the start – we had many questions that were answered quickly and satisfactorily. The selection of lodges was very good – we regularly left something 12 and then got it back again and again.
We were also very excited that everything went without delays or changes in plans. Starting from the pick-up at the airports, the reservations at the lodges, the flight to Arusha-Zanzibar, etc. It was as agreed in the offer of African Big Cats.
Our guide Khalid brought us closer to his country in a wonderful way. He had a lot of knowledge about the country and its people, which he used to shorten the time between game drives. Thanks to him, we were able to observe countless animals – he was familiar with the parks as well as the habits of the animals, so that we often stood alone without other jeeps in the immediate vicinity of cheetahs, leopards and elephants. It was absolutely impressive and we were very grateful that we were able to experience it that way. One more word about Khalid: he was not only our omniscient guide, but also a safe driver on the sometimes very narrow gravel roads – even after more than 10 hours of driving.
In the days on Zanzibar at Nungwi Dreams we were able to process our impressions and chill out – the hotel is great right on the beach, everyone is very friendly there, the food is good. Only the tour to the dolphins and snorkeling we could have saved, because there are simply too many boats/people there.
Bina
–
Visited: July 2023
Reviewed: Sep 10, 2023
Email Bina | 20-35 years of age | Experience level: 2-5 safaris
Amazing safari experience!
I researched many tour operators for a 5 day, 4 nights safari in Tanzania and finally chose African Big Cats Safari as their itinerary was a good fit and appeared to be value for money.

They were very quick on answering any questions I had about the tour. They changed the itinerary to make it most suitable to our needs and provided really good accommodation options which we were great stays.

The actual Safari more than exceeded our expectations. Our tour guide Zablon was fantastic at spotting animals and helped us see the Big 5. He had great knowledge of the parks (Serengeti, Ngorongoro and Tarangire) we visited. As we are vegetarians, he was always mindful that we had our lunches sorted.

The owner Emanuel came and visited us on our first day to explain what to expect in the coming days and also came to visit us on our last day to see how things went.

We felt really taken care of during our Safari and had the best time. I would recommend this tour operator over and over again.
George C.
–
CA
Visited: September 2023
Reviewed: Sep 9, 2023
Email George C. | 50-65 years of age | Experience level: first safari
Trip of a lifetime in Tanzania
African Big Cats Safaris organized for us the perfect Tanzanian experience! The company staff we interacted with during our planning, booking and actual trip was professional and helpful. During the months before our departure, Naomi and Justice answered all of our (many) questions promptly and in detail. Emanuel met with us in person both for a briefing before the start of the safari, and at the airport just before our departure, to collect our impressions. And Venance, our guide and driver for the six days of safari, was extremely knowledgeable, friendly, accommodating, and competent. He truly was one of the main reasons this trip will stay with us for the rest of our lives. In addition to all this, we really appreciated the accommodations selected for us by the team. Maramboi Tented Lodge, Kubu Kubu Luxury Tented Lodge, Ngorongoro Serena Safari Lodge and Kitela Lodge – each offered something different and special, either in terms of the design and comfort of our lodges, or the environment they were situated in, or the magnificent views from our deck or balcony. We recommend strongly African Big Cats Safaris.
Zoe
–
Visited: August 2023
Reviewed: Sep 9, 2023
Email Zoe | 20-35 years of age | Experience level: first safari
An incredible and unforgettable experience
We had such a brilliant time. First of all our guide Zadlon Sunday, was the most amazing guide who showed he absolutely loved his job and the animals we were looking for. Every day we would wake up, have some breakfast and then make the journey to the next park. He was always ontime, always keen and so kind and happy. On the safaris themselves he would always be on the look out for animals making sure we could see as much as we could. Also if there were certain animals he would always ask whether we wanted to stay longer or go and keep looking for other animals. Thank you for the best honeymoon. The manager of the company met us before to run through everything and then again after the trip to check everything had gone well and that we were happy with the hotels, service and safari. Thank you!
Disclaimer
All corporate and/or tour info is provided by African Big Cats Safaris, not SafariBookings