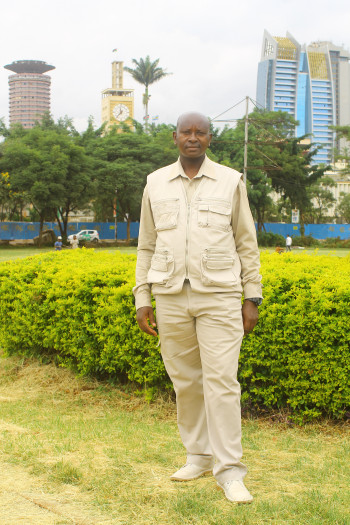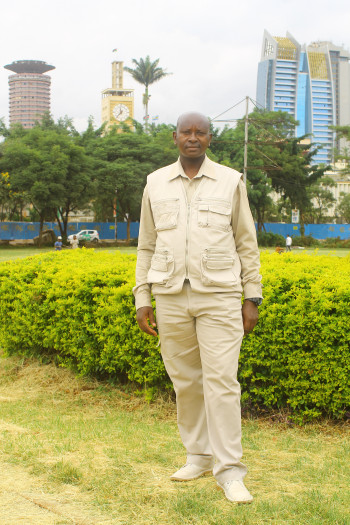 Maasai Mara Train
5.0/5 – 38 Reviews
Office In:

Size:

1-5 employees (Founded in

2016

)

Tour Types:

Luxury tours that, when possible, use accommodations owned and operated by them

Destinations:

Price Range:

$130 to $500

pp

per person

per day

(USD, excl. int'l flights)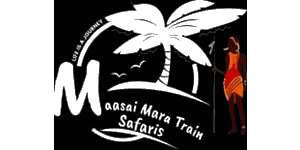 Carole jorgensen
–
US
Visited: March 2022
Reviewed: Apr 7, 2022
Email Carole jorgensen | 65+ years of age | Experience level: over 5 safaris
Honest, reliable, bent over backwards to show me the many animals in Kenya on a 24 day safari visit.
I spent 24 days with Wilson and eagle-eye expert driver Peter to see as much Kenyan wildlife as possible within my meager budget. They bent over backwards to give me awesome game drives thru many parks, even waiting/backing up for me to get the best photo.. or catch that roller bird in flight.
Marius
–
CH
Visited: September 2021
Reviewed: Oct 2, 2021
Email Marius | 20-35 years of age | Experience level: first safari
Kilimanjaro 6-days hike
We booked the classic Kilimanjaro 6 days hike on the Marangu route and really enjoyed this adventure! Our guides, Hussein and Joseph, as well as the other crew did a marvellous job bringing us to the top of Africa and showing us an once in a lifetime view!
Would recommend!
Mark
–
DE
Visited: September 2021
Reviewed: Oct 1, 2021
Email Mark | 35-50 years of age | Experience level: over 5 safaris
Great pick for Mt. Kenya trekking
Did a 4-day trek on Mt Kenya, Sirimon-Chogoria traverse. Joseph is an excellent guide, and Samuel and Jackson formed a great support team (cook and porter). Food was abundant and tasty, hot drinks continuously available to keep hydrated. Recommend.
Angelo
–
GR
Visited: April 2019
Reviewed: May 17, 2020
Email Angelo | 35-50 years of age | Experience level: over 5 safaris
Mr. Wilson is by far the best and an amazingly honest tour operator
Mr. Wilson is an incredibly honest man and the best tour operator i ever arrange a trip. My story with him is as follows. I did a trip all around the coastline of Africa for 8 months. In this trip was included many safaris including one at Maasai Mara which i booked with Mr. Wilson. I visited an embassy at Nairobi to make my visa for the next country. When i got out i sat down on the grass down a tree in front of the street and i started searching for a travel agency to go to book a safari for Maasai mara. I needed to do it that day because i knew the time was limitted for me and if i wanted to go at maasai mara i should arrange it the same day. That day, or never. I was searching information whether i can do it in one day. Leave from Nairobi go for safari and come back. Everybody at internet was telling that it is not possible for one day and the shortest time you can do it is three days. Then Mr. Wilson passed from that place he saw me in a deep thinking, he understand that i am a tourist and came to help me. He asked me nicely "Hello sir can i help you?" I asked him if he knows anything about maasai mara safaris and he told me that of course and that he is a tour operator. At the beggining i didnt believe him koz i couldnt believe that i found the man i was searching in the middle of nowhere. Then he show me his bussiness card and some chats with people at his whatsapp thanking him for the amazing safari he arrange for them. So i started trusting him. Then he told me that he can also arrange a safari for one day but it is not a good idea because i will not see anything and that the best option is a three day safari and he was ABSOLUTELY right. He gave me the best price, i booked it and everything was exactly as he told me. The reason i am calling him a honest man is not this. This makes him an incredible tour operator. He is a honest man because the next day before we start our trip to maasai i wanted to send a package back to my country with the post office. I told him about this and he told me dont worry. He came with a car to my hostel at early morning the next day he took me we went to find a good big box at super markets to put my things and we went to the post office. I arrange the box, they told me how much it costs and we were waiting some people to come and check what i was sending. The time to leave for the safari has come and the people were not yet available. So he told me you leave for the safari and i stay here for you till they come and check your things. But the woman on the desk were not accepting the money before that people say ok and that i can send it. So i gave the money to Mr. Wilson. It was 170 dollars in shiiling money (18.000 kenyan shiilings) and the box was around 20 kilos. I already trusted Mr. Wilson so i gave him the money to pay when they check my box and send it and i left for the safari. I wanted to leave from Nairobi the same day i was coming back from the safari thats why i wanted to do it that day. When they check the box after three hours that Mr. Wilson was waiting, for some reasons they didnt let him send it. So he took the box with a taxi koz it was heavy and went to his office. He inform me at my whatsapp about that. When i came back from the incredible safari he gave me the package and ALL the money inside a nice envelope. He didnt even use from that money even for the taxi he took. I offered him some but he didnt accepted. Of course i left some at his desk, he did so much for me, i took the box went to the post office it was almost the closing time but i manage to send it and i left for the next destination. The least i can do for Mr. Wilson is that comment so i can let other travelers know how good tour operator he is and how HONEST. I have also keep his envelop as a souvenir to remind me that sometimes you can trust people even if you know them for some minutes. Thank you very much for everything Mr. Wilson.
Laasma
–
LV
Visited: December 2019
Reviewed: Jan 12, 2020
Email Laasma | 35-50 years of age | Experience level: first safari
Naivasha, Hells gate, Longonot, Maasai mara, Nakuru, mountain Kenya
I found Maasai Mara Train company here in safaribookings and choosed, because Wilson comunnication I liked the best. We agreed on everything through whatsapp and e-mail. He listened my 'special needs' and thousand questions with very big patience and gave detailed answers. Wilson is flexibe in every way.
At the end me and my husband had private tour designed specially for us. At first we met Wilson and his brother Peter. Peter stayed with us as a driver and helped in every question. He was also great mate for conversations, and learned lot to us about Kenya. We went together to Naivasha lake, stayed there 3 nights in our tent, took a bike ride in Hells gate park, hiked mounyain Longolot. Then we said goodbye to Peter and joined some group to have not so expensive 3 day tour to Maasai Mara and Nakuru, and then we met Joseph - Wilsons cousin who was our guide to mountain Kenya and we had a lot of interesting conversations about politics, history, business and comparing our countries. Wilson also bought for us train tickets to and from Mombasa -Nairobi and everything went smooth.
We were happy that we chosed Wilsons company, everything was as planned, and something even changed as we wanted on the way. If we will go to Kenya with our children when they will be bigger some day, we will definetely contact Wilson and his family!
Many, many thanks for great experience Wilson, Peter and Joseph!

Laasma and Gatis from Latvia
Silvano
–
CH
Visited: December 2019
Reviewed: Dec 18, 2019
Email Silvano | 20-35 years of age | Experience level: 2-5 safaris
Flexible, communicative and reliable organisation and a good tour
It was pretty good in all ways.

But one member of our group needed to go to the airport after the tour and not mentioning an extra fee, did the driver expect one of another KSH 1000.- after delievering her there.
Honest as i am is this a general phenomena in Kenia, which i really recommend everybody there to change immediately. It makes people just feeling tricked. And tricked people will usually not come back again. In whatever kind of case.
I told it to the driver (who otherwise made a great job) and Mr. Wilson already. I hope they will change that in the future. Being even there that communicative as they have been in any other case.
Otherwise, great job!

Well back to my experience, the safari was good, the accommodation at Lenchada was okay and for my part was everything done as promised.
I can and really will recommend Masai Mara Train.
Mukesh
–
Visited: December 2019
Reviewed: Dec 13, 2019
Email Mukesh | 35-50 years of age | Experience level: first safari
Excellent job.
We hv enjoyed in Massai Mara with joy. A great experience with our life. Operator's work is excellent and appreciated in all field incl accomodations, food and traveling.
Axel
–
KM
Visited: November 2019
Reviewed: Nov 28, 2019
Email Axel | 20-35 years of age | Experience level: first safari
Perfection and disponibility
Travelling with Wilson compagny is really easy. He is disponible on Whatsapp, arranging, and listenning about your wishes. He made it perfectly even if the program i choose was not conventional. Mostly, he is really concerned and want to accompagne you as much as possible. Was very friendly, always on time.

Moreover, his prices are really competitive. You can pay him a deposit via bank account, Wester Union... and pay the balance on the beginning of your trip

He and his team are perfects organizer. And the tour (Amboseli, Hell's Gate, Nakuru, Mount Kenya) was most perfect than expected ! Unforgettable.

I can only recommend to travel with Maasai Mara Train, who is a family compagny that will integrate you.

Special thanks to Wilson and Peter his brother.
Sebastian
–
DE
Visited: October 2019
Reviewed: Oct 25, 2019
Email Sebastian | 35-50 years of age | Experience level: 2-5 safaris
Wonderful last munite safri
Booking the tour with Mr. Wilson was very uncomplicated and mostly done via WhatsApp. He responded very quickly and was clear about the trip details. There were only 9 days between the first contact and the start of the safari in Nairobi. Due to the short time, Mr. Wilson did not require a deposit. At first I had reservations about going on a tour only negotiated via WhatApp, but a can honestly say, the tour has exeeded my expectations.
We booked a 6 day tour to Masai Mara - Lake Nakuro - Amboseli and Mr. Wilson created a tour according to our idears and provided us a driver/guide for making our safari a memorable experience. Special thanks to Mr. Peter Mwangi Mwinga. He was very friendly, always on time and tried to fulfil all our wishes.
I can definitely recommend Maasai Mara Train.
Priodarshi
–
IN
Visited: September 2019
Reviewed: Oct 8, 2019
Email Priodarshi | 20-35 years of age | Experience level: first safari
Exceeded expectations
Mr Wilson from day one has been communicating frequently and clearly about our trip details and itinerary and answered all my pre-trip queries in a timely manner. Me and my wife opted for a 8 day safari package to Mara - Lake Naivasha - Lake Nakuru - Amboseli. Mr Wilson provided us options to choose our hotels and customise our trip and itinerary as needed. As agreed, he was their waiting for us upon our arrival to Nairobi and took us to the hotel that i had booked on our first day.

But the best part of our trip was the guide provided to us. I would specially like to thank Mr Francis, our guide for making our safari a truly memorable one. He was very courteous, listened to all our requests and never seemed pushy like some guides usually are. More so he had very good knowledge about animals, their behaviour, characteristics and a a great trained eye to spot animals in the far distance! I would highly recommend Mr Francis as a guide to all who are reading this review and want to choose Maasai Mara Train.

Suggestions for improvement -

1. Please don't suggest TAPHE guest house at Lake Naivasha for future travellers

2. Walk with animals at Lake Naivasha should be done at Crescent Island which was not offered to us. There is no walk with animals at Crater Island. I don't recommend this to future tourists

General Tip - You can avoid the (optional) boat ride at Lake Naivasha for 20 $ per head. Not worth the time and money.

Disclaimer
All corporate and/or tour info is provided by Maasai Mara Train, not SafariBookings