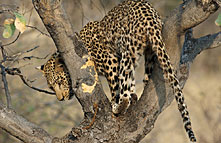 Safari Soles
5.0/5 – 209 Reviews
Office In:

Size:

10-20 employees (Founded in

2018

)

Member Of:

Tanzania Tourist Board

Tour Types:

Custom mid-range & luxury tours that can start every day

Destinations:

Price Range:

$300 to $600

pp

per person

per day

(USD, excl. int'l flights)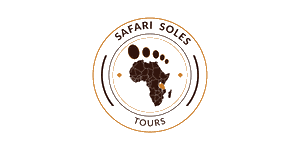 Request a Quote


for a custom tour
Your request will be sent directly to the operator
If preferred, you can contact the operator directly
Rating Breakdown
Iryna
–
UA
Visited: February 2021
Reviewed: Mar 14, 2021
Email Iryna | 20-35 years of age | Experience level: first safari
A wonderful experience
We were searching for a 7-days experience and chose the 6-day Tarangine-Serengeti-Ngorongoro-lake Manyara tour and an additional coffee-waterfall-hot spring day trip.

I made a lot of research myself before choosing Safari Soles, read reviews on different sites and asked lots of questions. I loved the balance of the company's good rating and reviews, budget-friendly price and the knowledge and support Bryson provided.

The tour exceeded our expectations. We saw lots of animals including the cats we wanted to see so much - many lions, a leopard, 2 serval cats and even a mother cheetah teaching her cubs to hunt! We also were lucky to catch endless herds of migrating wildebeest in Serengeti (were there on February 8-10) and saw how a baby zebra was born! We ever visited the Ndutu region where there were lots of animals and where budget safaris usually don't go.

Our dreadlocked guide Simba (David) was amazing - pleasant and cheerful, knowing all the animals and trained to spot them, telling stories when you want to hear them and just driving when you're tired. He had a cool playlist, drove well and made us feel welcome. Besides getting to know the nature and the animals, he made us a bit more familiar with the life and the people of Tanzania - so, we felt more like guests then like tourists, which we appreciated.

Our cook Shydia (not sure about the spelling) could do magic - he made restaurant food using a gas stove, some pans and the food we were carrying in the jeep. The cool food we had included pizza, lasagna, a fabulous banana-chocolate cake, and also nice curries and avocado salad! I've put on quite a lot of weight during the trip because the food was very delicious and there was a lot of it.

Although we booked the budget tour, the accommodation was cool. The basic but nice Arusha Tourist Inn, the Fig Tree lodge with a garden and a swimming pool, the Simba campsite at Ngorongoro with a beautiful huge tree in the middle and the lodge at Seronera with a campfire - all was cool. We expected to spend the two nights in Seronera at a campsite, but the upgrade to a lodge was a nice surprise.

The price for all this was quite low. Hard to imagine how many tour companies take several times more money, however, don't let you see more animals because you will see all the animals on a budget safari with a good guide. In case you're choosing the lowest price - consider that the 2-way airport transfer for the Arusha or Kili airport, accommodation for the nights before and after the safari, and all drinks including beer and wine are already included in the price.

As for those who are thinking about the length of the trip - for me the safari experience would be incomplete without the 2 nights in Serengeti and one night on the crater rim of Ngorongoro. The night in Mto Wa Mbu is necessary for the logistics and the Tarangine park is pleasant as well, with many elephants and baobab trees. So, 5 full days of safari seem minimum to me to get some knowledge of the region. If you have 6 days, I suggest adding the waterfall-coffee-hot spring tour - you will wee the beautiful nature of a different climate zone, see how many planks grow, have a chance to swim under a waterfall and soak in a nice hot spring, like the cenotes in Mexico. If you have 7 days - add lake Manyara, it was nice too, but the waterfall and hot spring were nicer.

Thank you, Simba, Bryson, Shydia and all Safari Soles stuff for our great holiday!
Paul R
–
US
Visited: July 2019
Reviewed: Jul 22, 2019
Email Paul R | 50-65 years of age | Experience level: first safari
Outstanding local tour operator
Safari Soles is a local safari tour operator based in Arusha, Tanzania. My wife and I went on our first Safari in July 2019, and I really had no idea about the best way to go about booking. What I quickly learned is that there are plenty of western based operators who will charge you a small fortune. Now, don't get me wrong, they have a place and I am sure there are plenty of people willing to pay a premium for the perceived dependability of a company based in LA, New York, London etc. I say 'perceived' because, in the end, I had such good service from Safari Soles, that I really began to question how much value those big companies really add. Just my opinion, your mileage may vary.

We booked a 4 day, 3 night safari with a guide and a cook. We camped which was excellent. We went to Tarangire National Park, The Serengetti and finally the Ngorongoro crater. If you need a little more comfort, Bryson and the Safari Soles team can arrange lodges instead of camping for an extra fee. It was truly amazing, I didn't know what to expect but this trip exceeded my expectations is every way. Our booking covered the 1 for transfers to and from JRO airport, the first and last night in a hotel in Arusha (we were given a choice of 3) the services of an English speaking driver/guide (who had the sharpest eyes and spotting skills imaginable) our cook (who also helped with camp set-up and breakdown) 3 meals each day, campsite fees, and park entry fees. Only tips and souvenirs were extra. Bryson also added a short shopping tour of Arusha on our last morning.

Bryson and Safari Soles are super-dependable and trustworthy. We paid a 10% by Western Union (for which Bryson proactive emailed me his passport and ID cards for identity verification, we then paid the balance in cash (US$ in new bills are required everywhere in Tanzania) when we arrived. It feels really good to be putting money directly into the hands of local companies and not have fat margins skimmed off by middlemen. For me, this is really important.

Go on a safari and see these magnificent animals, it was wonderful.
Jack
–
US
Visited: October 2023
Reviewed: Oct 10, 2023
Email Jack | 20-35 years of age | Experience level: first safari
Experienced, fun, and sharp eyed guide showed us the most that Tanzania could offer!
If you are searching for safari company in Tanzania, look no further, you have stumbled upon the best one!! Happiness helped coordinate my booking (7 days Mid-range Safari) from the start and have been accommodating my every last minute change. I initially had 5 people for the trip and then slowly adding more and more people until we reached 7, but Happiness still managed to book accommodation for all of us. For the deposit, I suggest paying by credit card despite the fee because the wire method did not work for both my Chase and BoA account, so save the hassle (also safer to do credit cards). Due to the timezone difference, sometimes the communication could be slow as well, but my questions were always answered.

In any case, upon arrival at the airport, we were picked up by our guide, the Safari Monster, eagle-eyed Estomih. Our safari started immediately on Day 1 with a visit to the Tarangire National Park and we already saw giraffe, elephants, zebras, wild beest and many other animals. Estomih was super knowledgeable in all the wild lives we came across. He even got many books with detailed descriptions of these animals in his car! On top of that, he could spot animals many many miles away. With his eagle-eye, we have found all the Big Five and have taken close photos of them!!! My most memorable moment was looking for rhinos in the Ngorongoro Crater. Since rhinos are rare, it took a long time to spot them even with 8 pairs of eyes, but Estomih was able to find 3 rhinos separately.

In terms of food and lodges, we were very well fed and sheltered. The lunch was always prepared by the lodge we stayed in the previous night. Most other safari companies I came across had lunch box, but we were always picnic style with stainless steel utensils, so very environmentally friendly. The lodge were very luxurious and we were surprised how good they were considering that most of them are in a secluded environment. The only down side is that most lodge had weak and inconsistent Wi-Fi, but the electricity was very stable. Surprisingly, a lot of lodge have mobile clinics and could help travelers.

In terms of schedule, we were more intense and woke up super early (5-6AM) for safari every day, but if you are more laid-back, do let the guide and planner know so you don't become exhausted.

We also tried to do the balloon safari, which got cancelled due to strong wind, so don't be surprised if the same thing happened due to unfavorable weather. We did got a 100% refund however.

During the trip, I bought an Ice-Americano from a local cafe (don't drink local water ya'll) and got diarrhea for couple days, and Estomih was super accommodating and checked in with me every day. At the Serengeti Lodge, he even brought me to the doctor whom issued me medicines. I was super thankful for having a knowledge local guide to help me navigate through unexpected situation.

All in all, I would recommend Safari Soles 10/10 :)

Susana
–
PT
Visited: August 2022
Reviewed: Aug 7, 2022
Email Susana | 35-50 years of age | Experience level: first safari
Impeccable
The team was always super friendly and reliable. They complied with everything. The driver Simon put a lot of effort into being able to see the animals and to take the best pictures. The car was well equipped to charge batteries and cell phones. They provided all camping equipment, including sleeping bags. The Action cook was impeccable and always provided vegan options. We saw the big 5 in one day! I loved the experience!

(automatic translation from Portuguese)
Rory Quirke
–
IE
Visited: July 2022
Reviewed: Jul 22, 2022
Email Rory Quirke | 50-65 years of age | Experience level: first safari
Professional, Excellent Company and People . Above and Beyond our Expectations
Booking a safari with no experience can be a daunting task. For us, Bryson at Safari Soles was expert at ensuring the booking process was as easy as possible and then once we arrived delivered a trip far beyond our wildest expectations with stunning lodges and a safari guide we could only dream of.

We did 7 days total with Safari Soles. One night on arrival in Arusha followed by a day trip to Tarangire and a stay in "Farm of Dreams" in Karatu, to break up the drive to the Serengeti. Then on to the Serengeti for two days and nights at Ang'ata tented lodge followed by a stay at Ang'ata's sister lodge in Ngorongoro with our last safari day at Ngorongoro and a drive back to Arusha with a final night's stay there before we left. We also opted for a private safari, so it was just the two of us in the car plus our driver (if you can afford it, this is definitely the way to go).
The accomodations were 5 star to us and completely outdid our expectations (look them up separately).

I can't say enough about how professional Bryson was throughout every part of booking our trip. He answered every question exactly and in a timely fashion. Nothing seemed to be too much trouble. It was an absolute pleasure to deal with Bryson and his company. In truth, we selected Safari Soles due to Bryson's responsiveness over other companies we enquired with (and the reviews, of course!)

On the day of our arrival to Kilimanjaro airport we were met and driven to our accommodation at Karibu Heritage hotel, which was basic, but served its purpose as a stop-gap in Arusha.

Our Safari then began as we were collected by our guide Simon at the hotel in our Safari Land Cruiser. A quick note here to say that the car was in excellent condition, had a charging plug at every seat for cameras and phones etc. as well as a fully stocked fridge, with wine, beer and water. We could see other people across the 5 day safari travelling with other companies that were not as lucky with many breakdowns and engines that struggled to start. There was none of that with our well maintained car and we really learned the value of this as Simon could turn off the engine at any point to allow us take still pictures without fear that the car wouldn't restart.

The safari itself was incredible, we saw all the "Big 5" by day 3, plus many more. It's well worth a visit to each of the three parks as each is so different and offers not only different landscapes, but also different concentrations of animals. If however you're short on time, in our day trip to Tarangire we saw almost everything we came to see, but you can't beat the Serengeti if you can make it there, but you need to give it two days at least as it's so vast. If we had to leave one out, it would be Ngorongoro, but that's not to say it wasn't incredible too.

We can quite honestly say that the trip was made by our guide Simon Juma. There are no words for how amazing he was. Not only is he a wonderful person who we thoroughly enjoyed being with for our five days together, his knowledge of and passion for safari is second to none. He has truly fantastic English and an equally good sense of humour. He was great fun, but also patient and professional, always taking into account how we wanted the trip to go. He has the unbelievable skill of knowing animal behaviours better than they know it themselves! He anticipated every move, knowing when to wait at a sighting and when to move on. He proved this skill to us time and time again, as even when we were the last of 20 cars to come across something he would always position us so we would be in the very best position. Simon's skills and knowledge gave us front row seats to everything, we felt that we had truly landed with someone special in having Simon as our guide. He was relentless in ensuring we saw everything we came to see and had the driving skills and knowledge of the parks and their back roads away from the big crowds to make it happen. Each day we shared a fantastic cooked lunch, not out of a cardboard box like many other tours we saw. We were really very well looked after. Simon became so much more than a guide and driver to us across our 5 days.

As far as we're concerned you can't go wrong booking with Safari Soles.
Bryson and Simon, thank you for a trip of a lifetime, we'll be back soon!
Tsubasa
–
JP
Visited: January 2021
Reviewed: Mar 7, 2021
Email Tsubasa | 35-50 years of age | Experience level: first safari
Thanks for everything
Three days private safari in Serengeti and Ngorongoro. It was the best experience ever. I saw many kinds of many animals. It was dreamlike days.
Three days was not enough for me. I wanted to stay in Serengeti for another day. I'm glad I chose Safari soles. Staff was very kind. Driver/guide always looked for animals seriously and respected our pace. And all the dishes cooked by the chef were good. I strongly recommend them.

No one concerned about covid in Tanzania. You can forget it altogether. I needed that kind of time.

Danil
–
UA
Visited: February 2021
Reviewed: Mar 1, 2021
Email Danil | 20-35 years of age | Experience level: first safari
Exceptional service and attitude
Perhaps your are planning your safari trip and trying to choose between dozens of similar companies. I made requests to three different companies and eventually picked Safari Soles. Although their offering was a bit more expensive, I am so glad for my choice.

First of all, if you have never been to a safari, you should definitely go and try it. You will see endless fields full of different animals, living in peace and harmony. You will see elephants and lions just two meters near your jeep. And hyenas will be singing you lullabies at nights :) You'll also see stunning sunrises and sunsets. After this trip you will not want to go to Europe for a holiday, and definitely you'll never go to a zoo again :)

So how are Safari Soles different from other companies?

1. Bryson - the person is charge - was very quick. He provided me with the most detailed reply to my questions, and his reply was the very first. Other companies just sent me their standard replies ignoring my questions at all. Bryson also was very helpful and polite. He recommended us and drove to an exchange point with good rates, and even borrowed us money on our first day :) Upon our request he also recommended us a great guide on Zanzibar. He could address all our questions and queries.

2. Accommodation. One night at a hotel before our safari trip was included in the offering. I know that usually companies accommodate their clients at very budget hotels or even at hostels. In our case the hotel was quite good. The room was very comfortable and had all necessary facilities. There was a pool at the hotel, and the restaurant was very good too.

3. David, the guide. David was just amazing. He could easily spot lions and cheetahs in 5 kilometers. The "big five" was not a challenge for us, but a trivial task. We also saw dozens of elephants, giraffes, hippos, hyenas, buffalos, wild beasts, impalas, jackals, pumbaas, zebras, and many many other animals and birds. David is also a very positive person and has good vibes :) We also could stay as much as we wanted near animals we liked. There was no rush and we felt very freуlly and comfortable.

4. The trip. Usually a group consists of 6 persons. We were lucky and on the first day we were just alone with David. We spent the first night at a budget lodge with a pool, which I think is better than a tent (near Tarangire). On the second day two more people joined us, and we were four. We were very lucky to met those wonderful people and enjoyed their company. It was very comfortable to travel in a group of four, much better then in a group of 6.

5. Salamon, the cook. I saw that people in other groups would eat potato with sausages. We would eat spaghetti Bolognese, beef stew, Tanzanian pizza, national cuisine, etc. We went to Zanzibar after our safari troop and sometimes the food at restaurants there was worse then our dinners on the safari.

The trip was a real adventure, which I will never forget. I am very grateful to Bryson, David and Salamon, and miss my group very much :) That was one of the best days of my life.
Aneta
–
PL
Visited: January 2021
Reviewed: Feb 3, 2021
Email Aneta | 35-50 years of age | Experience level: first safari
The best company for safari!
Before I decided for Safari Soles I made a research among companys organizing tours. I think it was the best choice and our team: guide Isaack who has something like sixth sense of looking out for animals and our chef Abdullah Dullah who prepered for us many different meals for dinner, like in 5 stars hotel ( fish, pizza, meat, dessert) was the best team on safari. I can recommend you amazing experience - safari in tarangire, ngorongoro and serengeti with that amazing company:)
Inigo Kelsey
–
Visited: November 2020
Reviewed: Jan 12, 2021
Email Inigo Kelsey | 20-35 years of age | Experience level: 2-5 safaris
Incredible experience!
This Safari was definitely the highlight of my two months travelling around Europe and Africa. I booked 2 nights before on a Sunday and Byson was extremely helpful in helping organising at such short notice. Lucas (the guide) was unreal. He saw animals that were impossible to see and was able to answer all the questions I was constantly firing at him about them. He was also a fantastic energy to have in the car. I would highly highly recommend this tour!
Natalie
–
US
Visited: July 2020
Reviewed: Jul 26, 2020
Email Natalie | 20-35 years of age | Experience level: first safari
Amazing African safari
Going on an African safari has been a dream of ours for many years. When we originally started planning our trip in December 2019 we never could have guessed the impact that COVID-19 would have on the world and our plans. In June when it was announced that US travels could again travel through EU airports and flight prices were at an all time low we decided to go for it and booked our trip for July. We could not be more pleased of how everything went. The four day trip through the Serengeti, Ngorongoro Crater, and Tarangire was absolutely incredible.

From planning to final departure, everything that the Safari Soles team did was above top notch. When some of our flights within Tanzania were canceled and we could not find alternatives, Bryson was there to help us book local airfare. We like to taste local beers during our travels and is was a nice touch that beer was picked up for us to be enjoyed as we liked. Of course, plenty of bottled water was also provided throughout the trip.

Everyone we encountered, from our phenomenal driver and guide, David, to all of the camp staff, took our health and safety very seriously. For the most part, we saw very few people each day and saw a lot more animals than people. What better way to social distance than with wild animals?! We were asked to wear masks in very limited situations but most of the staff continued to wear them whenever they were around us and our temperature was taken at every lodge before entering.

The experience we had on the safari drives would not have been possible without our incredible driver and guide, David. He was knowledgeable, friendly, upbeat, and fun to be around, all of which go a long way when you spend four full days eating every meal together and spending 8 plus hours every day in a vehicle together. He worked hard to locate every animal we wanted to see, which of course, was all of them. Our favorites were the multiple lion prides we encountered, elephant, zebra, wildebeest, gazel, and giraffe herds which we saw every day, and the rear cat species we saw including leopard, cheetah, and serval. Many other animals were also seen including hippos, hyenas, jackal, rhino, baboons, mongoose, and so many bird species!

David ensured that everything was taken care of everywhere we went and even took the grueling task of teaching us some Swahili in stride. Asante sana!

The accommodations that were arranged exceeded expectations as did the meals that included local fair and three courses every time. Rooms were spotlessly clean and very comfortable. Hot water was available at every camp. Our first two nights we "camped" we experienced all the benefits of every glamper's dreams including soft linens, towels, and bath robes! Complementary toiletries were also available at each camp. Our third and final night we stayed at a luxurious lodge set within the Arusha hillside where we had our own villa and as the only guest on site an infinity pool, chef, and amazing and friendly staff.

Taking a trip around the world during a global pandemic wasn't something we planned on but doing so with Safari Soles was an experience we will never forget and one we would highly recommend at any time! The people of Tanzania are friendly, generous, and kind. The views are unmatched and the animals you will experience are unbelievably majestic.

Disclaimer
All corporate and/or tour info is provided by Safari Soles, not SafariBookings