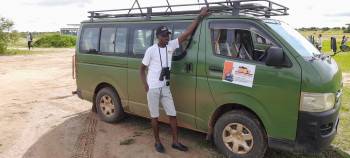 Bright Safaris Uganda
5.0/5 – 47 Reviews
Office In:

Size:

5-10 employees (Founded in

2017

)

Member Of:

AUTO

,

UTB

& UTE

Tour Types:

Customizable private tours and fixed group tours

Destinations:

Price Range:

$85 to $685

pp

per person

per day

(USD, excl. int'l flights)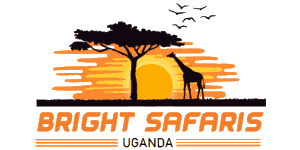 Rating Breakdown
Vinci
–
BE
Visited: August 2023
Reviewed: Aug 28, 2023
Email Vinci | 20-35 years of age | Experience level: first safari
Amazing experience with a very nice and helpful guide!
We had a great experience with Bright Safaris Uganda! Medi was always there to answer our questions and make sure our experience would be as good as possible.
muhammad Ikoon
–
DE
Visited: July 2023
Reviewed: Aug 13, 2023
Email muhammad Ikoon | 20-35 years of age | Experience level: first safari
Exceptional Experience at a good price
My sister and I decided to take our 3 friends for a safari our intern, it was my second time in Africa but still i had to look for a reliable tour company to trust and another friend who had just completed his safari with Bright Safaris Uganda recommended me this company but it really satisfied all our interests. We did a 7 days tour were we managed to visit kibale forest national part, Queen Elizabeth and Bwindi impenetrable which was our mine focus. We really enjoyed to the fullest and surely have all the confidence of recommending Bright Safaris Uganda to everyone who wish to visit Uganda,
Thanks a lot Eddie the Guide who made sure we are safe through out the all tour, hope to see you again when we come back to Uganda
Jin Lihong
–
CN
Visited: July 2023
Reviewed: Aug 11, 2023
Email Jin Lihong | 20-35 years of age | Experience level: first safari
EXCELLENT TOUR COMPANY
I contacted Bright safaris Uganda through Safari bookings reason being it was my first time to travel to Africa (Uganda) and Meddy the owner of the company responded quickly than even i expected he was so helpful responded to all my questions and then i decided to book a tour with him where eventually went for a tour last month and i must say that this was beyond my expectations, exceptional. I visited Murchison falls, Kibale forest, Queen Elizabeth, bwindi impenetrable and lake bunyonyi which made my trip the most wonderful and gave me a life time experience ever.
I really them recommend everyone who is planning to visit Uganda to choose Bright Safaris Uganda because actually some of the proceedings goes to the orphanage project so let's support.
TM
–
NL
Visited: June 2023
Reviewed: Jun 27, 2023
Email TM | 50-65 years of age | Experience level: 2-5 safaris
Medi and Eddie were were kind, considerate and attentive
We did an amazing concentrated trip (Friday to Sunday) from Kampala to Murchison Falls and back. Medi and Eddie picked us up with the van (wifi provided throughout the trip) from our hotel on friday. On the way to Murchison falls, we stopped by the Rhino sanctuary and did tracking on foot. Saw these amazing animals, a whole family, up close. Had a nice lunch and proceeded toward a safari lodge near Mirchison falls, where we spent two nights. The first day was an adventurous safari where we saw many animals - buffalo, giraffes, elephants, baboons, many birds, and lions, including the beginnings of a hunt. We also took a boat ride down the nile to the falls, where we saw many many families of hippos as well as Nile crocodiles and other animals. The water falls which we got to see from below (on the Nile) and above (hiking up) were incredible. Medi and Eddie were kind, informative, attentive, flexible and funny. The meals were fresh and delicious. Safari lodge was beautiful, the van comfortable (with free wifi), we could stop as we wanted, for pictures, for seeing the animals, etc. This was a short trip, but given that we were in Uganda for work, we were really happy that Medi and Eddie could tailor the trip to our timing, budget and interests.
All in all great value for money.
Jacek
–
PL
Visited: March 2023
Reviewed: Feb 27, 2023
Email Jacek | 35-50 years of age | Experience level: first safari
Very flexible and reliable but with strange surprise at the end.
First of all, we would like to thank a lot to our guide and driver – Eddie Nsubuga Kizito. A friendly, wise, responsible man with a great sense of humour and a lot of insight into Ugandan wildlife, culture, society and history His ability to spot and recognise animals and plants was impressive, just like his knowledge about animal behaviour. A careful but decisive driver in sometimes very difficult terrain with map of curvy park roads in his head. We managed to get away from many difficult situations only thanks to his great commitment. He always found a smile for us. Apart from everything that was planned he used spare time to show us things that extended our knowledge about the country. Without him, our trip would be worth much less.
As for the agency – it was flexible, adjusted itinerary to our needs, replied to all mails with lightning speed and there was no problem with initial payment. Hotels, gorilla and chimpanzeee tracking were all properly booked and we made all the points of our itinerary. So it was weird that agency gave our guide money suffficient just for the trip. When extra costs appeared (tyres to be fixed), they asked us to lend them money so that our guide could pay for our last night and petrol to come back to Entebbe – this money hasn't been returned...
Akia Terry
–
US
Visited: September 2022
Reviewed: Oct 21, 2022
Email Akia Terry | 20-35 years of age | Experience level: 2-5 safaris
Extremely welcoming & hospitable.
My family and I had such an amazing time with Meddy & Moses. We did the 7-day tour and traveled to multiple locations in Uganda. Our operators made us feel right at home by going out of their way to cater to our needs. The views at Sipi Falls, and Murchison Falls were stunning. The Nile Rafting, game drives, etc. were all life changing experiences. I can confidently say that we loved our experience with Bright Safaris Uganda, and we now view Meddy & Moses as close friends. Thank you for showing us your beautiful country!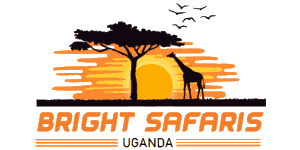 Reply
from

Bright Safaris Uganda

Posted on Oct 22, 2022

Hi Akia, thank you for choosing Bright Safaris Uganda as your first priority we really appreciated your support and we hope to host you again in Ugnada and travel with us again.
Renske
–
NL
Visited: August 2022
Reviewed: Aug 27, 2022
Email Renske | 35-50 years of age | Experience level: first safari
Amaizing Trip that everyone should Experience in life
I was a bit nervous to cross border into a foreign country with such cultural differences, However Meddy and his company Bright Safaris Uganda managed to create a safe and thoroughly amaizing trip.
From day one i felt so safe with this company after being picked from the airport in time with Moses the professional tour guide who made sure we enjoy our trip to the fullest. according to my wish and needs this companies first priority is safety and service.
I really and strongly recommend bright safaris Uganda to everyone who wish to see and discover Uganda.
Chan leen
–
KR
Visited: June 2022
Reviewed: Aug 9, 2022
Email Chan leen | 20-35 years of age | Experience level: first safari
Excellent and professionals
A must recommended tour company, we went to Uganda to visit one of the charity organization which we decided to go on a tour with my friends after we had finished all the activities which took us there, one of our team leader contacted Bright safaris Uganda and booked for a 5 days tour. We started this tour as clients but we ended up becoming a family of bright safaris Uganda after having owesom trip with Moses the guide who was very knowledgeable about about Uganda knew every thing and he was so friendly and helpful to us.
Therefore whoever is planning to visit Uganda Bright safaris Uganda is the best tour company for you.
Ranulph murray
–
AE
Visited: July 2022
Reviewed: Aug 4, 2022
Email Ranulph murray | 20-35 years of age | Experience level: 2-5 safaris
Excellent service, experience and price
The owner (Meddy) was super communicative from Day 1 - dealing directly with our booking. Provided recommendations for our time in Kampala too.

The cost of the tour is great value for money. The driver (Moses) was very knowledgeable and took us to all the best places.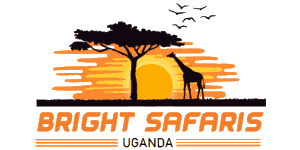 Reply
from

Bright Safaris Uganda

Posted on Oct 22, 2022

Dear client, thanks for the wonderful review we promise to continue offering good services to all our clients.
Giorgio
–
NL
Visited: April 2022
Reviewed: Jul 25, 2022
Email Giorgio | 20-35 years of age | Experience level: 2-5 safaris
Reliable Ugandan operator to move safely and comfortably around Uganda
I have booked a 3-days Gorilla tour with Bright Safaris, and have been satisfied with it entirely.

Meddy, the owner, accompanied me during the tour. I built a nice rapport with him. He would explain everything I asked about the places we visited, and we have always been on time (or if we were delayed it was my fault and Meddy accomodated my needs).

I enjoyed my stay at both accomodations in my three days tour, and have certainly enjoyed hiking through the jungle and spending time with the gorilla.


Disclaimer
All corporate and/or tour info is provided by Bright Safaris Uganda, not SafariBookings