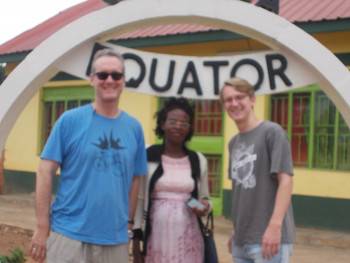 Kaara Adventures
5.0/5 – 34 Reviews
Located In:

Size:

10-20 employees (Founded in

2018

)

Member Of:

Association of Uganda Tour Operators

Tour Types:

Custom mid-range tours that can start every day

Destinations:

Price Range:

$100 to $600

pp

per person

per day

(USD, excl. int'l flights)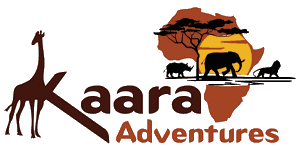 Rating Breakdown
5 star

34
4 star

0
3 star

0
2 star

0
1 star

0
Joy
–
US
Visited: March 2023
Reviewed: Mar 13, 2023
Email Joy | 20-35 years of age | Experience level: first safari
Wonderful experience (golden monkeys and gorilla trekking)
We did a 2 day tour (golden monkeys and gorilla trekking) and had a wonderful experience with Kaara Adventures, especially with our tour guide Gerald. Gerald went above and beyond, and the entire trip went smoothly. Highly recommend Kaara Adventures!
Aleksandra
–
RU
Visited: February 2023
Reviewed: Feb 27, 2023
Email Aleksandra | 35-50 years of age | Experience level: 2-5 safaris
Professional approach for affordable price
It was an excellent experience.
The booking was easy - contact persone answred immideately on all the questions, provided all necessary information and even fulfilled request about buying for us antimalaria drugs and tests.

The itinerary was very good - in 5 days you can see much more than just primates, safari with big animals and culture walk in local village are also included in the price, for which in other places you will get only gorilla tour 3 days , where 1 and last days are just road days to/from park (saw such tours in Rwanda). On our tour we had habituation experience with gorillas - absolutely must do in Uganda. The tracking itself was not very easy on the way back (as I was not dressed properly - I though it will be cold, but it was extremely hot and I could not take off my warm jacket as i had only t-shirt with no protection from insects), but definitely worths to do it for the time you will spend with gorillas. The guide Elly was very knowledgeable and loving animals. And yes , take the helper who for 20 usd will help you to carry your things and will give a hand on steep parts of the way.
Also we had amazing safaries in Queen Elizabeth park - by car and by boat. We saw different animals and birds and enjoyed it a lot.
Also we had a visit to swamp where we saw different types of monkeys, butterflies , gorgeous birds and even snakes. The tracking is very easy, the local guides were absolutely fantastic. They also gave us a tour to a local village that we loved a lot as well - you will meet there local people who are professionals in coffee making (there is s local plantation) and you can drink a really fresh coffee there, a healer (local doctor) with very intersting explanation about ways of natural medicine, also beautiful local women who re making baskets (you can buy for souvenirs) and will sing and dance for you and also a man who can make a local banana beer and gin, that you can taste.
We also visited chimpanzee track. The animals are beautiful and interesting but organization of visit is the worst if to compare with other parks and tracks - at the same time all tourists are coming and are divided in several groups but anyway they all start track the same time in the same place. So one chimpanzee will be surrounded by 30-40 people and you might see someone's back instead of primate. After this crowded sightseeing of chimps the rest hours (and tour lasts 4 hours) you will be just walking in jungles, where it s hard to see anything else. In my opinion, if a person came exactly for chimps, after he saw them the tour can be over, no need to suffer between sharp trees for another couple of hours.
Our guide/driver from Kaara adv.was very good - we enjoyed our time with Mr.Apollo - he is an excellent driver , intelligent person to have interesting conversations with and very professional in hosting and taking care of tourists. We felt absolutely safe at all times.
We have absolutely excellent impression of the service and attitude from Kaara adventures and the best impressions of Uganda itself.

Just some tips to other tourists to be prepared for:
In the car it is really hot, even with open windows, so think about right kind of clothes. But make sure that on tracking and safari and in lodge area you are wearing long sleeve shirt and long trousers (not shorts) and use enough amount of mosquito repellent - as there are cases of malaria and in safari area in most African countries there is fly tse tse that can transmit trepanosomosis , if infected. So better do not give opportunity to any insect to bite you :)

And buy a lot of drinking water in advance! In lodges they give only 0,5 l per persone, and in hot climate it's not enough.
In the lodges (middle range), as all of them are more or less "eco", there are no aircons or fans, so might be quite hot as well. In the lodges that give accomodation in tents, you might meet a lot of insects. In one of them there was no mosquito net, so it's better to bring yours. Hot water in shower was in all places where we stayed. But as it s not clean running water (usually from the tank or similar), it s better to use for brushing teeth your bottled water - less risk of intestine infection.
Food was very good cooked and delicious in all lodges. And very tasty telapia grilled fish in cafe near Kazinga channel.
One more tip - it s better to change currency to local in the beginning of the trip or to have a lot of small notes of dollars - the tips to people who will help you with luggage or during tracking are highly appreciated.
Overall, it was really a great experience and we absolutely can recommend this company for organization of traveling in Uganda.



Daniel
–
AT
Visited: February 2023
Reviewed: Feb 21, 2023
Email Daniel | 35-50 years of age | Experience level: over 5 safaris
customized private tour
I did a solo trip to Uganda and reached out to Kaara Adventures with my ideas. They came back to me quickly with a full itinerary including hotels. I literally had no work at all to prepare for my trip. The pick up from the hotel was punctual to the minute.
I want to mention my driver, Ronnie, who is a very safe driver with a great sense of humor. He was in contact with all the local businesses and scheduled all my activities during the trip. therefore i never had any waiting times or the feeling of stress. Every day he collected me from a hotel, organized my day and brought me back to a hotel in the evening safely.
The booked hotels en-route were all great and had a good standard. The car was also comfortable. It was equipped with AC and a pop-up roof for safari. Ronnie even had a portable WiFi router in the car free to use.
One day Ronnie came late but he gave me a call and informed me. He explained the reason which I understood. so i had time to finish my breakfast without any hurry. This is really good service and good communication!
Ronnie knew how the traffic would be and scheduled the activities according to his experience. Thanks to his great knowledge I learned a lot about Uganda's history, politics and mentality.
On my tour I could see victoria lake, the equator, the source of the nile, murchison falls and the national park. Here I have to mention that Ronnie did an extra game drive with me in the evening as we still had a bit of time before we drove to the hotel. This was the best experience of my entire trip. The actual game drive was scheduled the next morning with a park ranger… it was OK but not comparable with the extra drive Ronnie did the day before. Thumbs up!
The restaurants en-route were chosen wisely according to the schedule. They were overall good standards. I'd categorize it as local food but extra prepared for picky tourists. so I can't complain about the taste or hygiene standards. all perfectly chosen.
On the last day we made some changes as I had to go back to the airport and Ronnie brought me to an Italian restaurant instead of the usual local food. It was a welcomed surprise and super delicious.
Despite having a packed itinerary and a flight to catch on my last day, Ronnie managed traffic and activities and brought me to the airport perfectly in time.
without hesitation i can recommend this tour company and most notably Ronnie who made my trip a very special and worry-free adventure.

Gabriel
–
MX
Visited: August 2022
Reviewed: Sep 5, 2022
Email Gabriel | 20-35 years of age | Experience level: first safari
Very kind. Everything good! Great guide
Absolutely recommended! Everything very good. Competitive prices!


BMomand
–
ES
Visited: August 2022
Reviewed: Aug 23, 2022
Email BMomand | 35-50 years of age | Experience level: first safari
Our tour operator was patient, and determined to make our trip the best it could be.
We had and excellent experience with Kaara Adventures from the very start. They were very responsive to my questions regarding payment and timing. On the day of the trip our driver was great. He arrived a few minutes early to pick us up, and was not deterred by unexpected road closures in the area. He made sure we had time to stop at the equator first, so we could see the area. The restaurant we ate at was great, and the people were friendly. Once we made it to the park, the driver did his best to make sure we made it to the boat trip on time- it was an incredible experience. After the boat tour, we spent another couple hours driving around the park trying to see all of the different animals that lived there. We saw almost everything that day- giraffes, monkeys, warthogs, hippos, crocodiles, several different types of birds, and zebras (of course). The day was quite long- going from Kampala to Mburo Lake, but it was well worth it- exceptional value for the money, especially given the number of hours the driver spent with us. Our only regret was that we did not extend our stay to do another trip with Kaara.
Daniel Wernli
–
CH
Visited: March 2021
Reviewed: Apr 16, 2021
Email Daniel Wernli | 50-65 years of age | Experience level: over 5 safaris
Absolutely recommendable.
Overall good price / performance ratio.
I chose the 3 Days Murchison Falls Safari.
Bookable directly and easily on the internet, I got quick answers.
Simple and secure payment formalities.
Professionally organized tour; good choice of accommodation (Fort Murchison).
Reliable pick up early in the morning at the hotel; good lunch on the way.
Willy was a very nice, friendly, helpful, experienced and customer-oriented guide / driver.
Sensible and safe driving; good and reliable vehicle.
Mickey Fox
–
US
Visited: February 2020
Reviewed: Jun 5, 2020
Email Mickey Fox | 20-35 years of age | Experience level: first safari
.Personal attention on the tour from beginning to end
The customer service this company provide is unbelievably good. Through out complete the process of planning my trip, the owner of the company worked closely with me, as I was interested to add more and more stops to my trip. Due to this in the end, my trip was become a packed 12 days.
The guide selected for me, Samuel, took wonderful care of me. He just made it clear that he was going to make sure I'm going to saw, heard, and tasted Uganda! I saw lions, elephants, several species of monkeys, zebras, giraffes, hippos, rhinos, shoebill storks, chimps and GORILLAS. I also got a chance to visited a tribe of pygmies and met families of ex-poachers. Samuel introduced me to some Uganda delicacies; matoke, jack fruit and ground peanut sauce.
As I travelled through Uganda, I posted photos on Facebook. Now I'm inspired to have a plan with several friends for Africa adventures. I recommend this company to everyone, not only to just my Facebook friends to others also!
Richard P. Fox
–
Visited: January 2020
Reviewed: Jun 3, 2020
Email Richard P. Fox | 20-35 years of age | Experience level: first safari
Adventure of Africa Tours and Gorilla tracking- in Uganda.
I was in Rwanda to see my friend for a week and contacted to Kaara Adventures, one month before to arrange a gorilla tracking tour. At first, I thought to track the gorillas in Rwanda but not enough limited time I had available for my vacation. For the solution, Jose then recommended to go to Bwindi National Park in Uganda. He organised a tour for me only - single person - private tour and truly an excellent choice! All staff at Kaara Adventures were extremely responsive to all my queries, knowledgeable in preparation of the trip and guided me professionally throughout complete tour. I am extremely happy with my gorilla experience! Thank you to Jose and Samuel at Kaara Adventures!
Carl Oxendine
–
US
Visited: January 2020
Reviewed: Jun 2, 2020
Email Carl Oxendine | 20-35 years of age | Experience level: 2-5 safaris
.Tour was Outstanding—lots of variety and diversity!
Me with my partner did an 11-day tour through Uganda and Rwanda in January, and we had an amazing time. Jose did an impeccable job coming up with a customized itinerary for us—he sent us 2 initial ideas, and in the end, we picked some pieces from both to create our ideal trip.

Our driver and guide, Samuel, was friendly and fun to be around. And the concession provided (even though we choose the most budget-friendly option) exceeded our expectations. Altogether an amazing experience. I would recommend Kaara Adventures to anyone planning a trip to either of these 2 countries.
Michael Simmons
–
US
Visited: January 2020
Reviewed: Jun 2, 2020
Email Michael Simmons | 35-50 years of age | Experience level: 2-5 safaris
Our 10 day tour in Uganda for gorilla trekking and visiting chimpanzees was superb.
From that particular moment we contacted with Kaara Adventures, they were efficient and courteous and understood exactly the itinerary we wanted. The accommodation was excellent – and in several cases included some of the Best lodges we have stayed in. Our driver guide Samuel could not have been better. We thoroughly enjoyed all our adventures drives with him and his company throughout. Our 10 days with this company fulfilled all our expectations and made us eager to return. I could not recommend this company highly enough. I Should also say that this company offer good value compared with many others and lastly like to thanks Karra Adventures.
Average User Rating
Rating Breakdown
5 star

34
4 star

0
3 star

0
2 star

0
1 star

0
Write a Review
Disclaimer
All corporate and/or tour info is provided by Kaara Adventures, not SafariBookings