Silver Spark Africa Safaris
4.9/5 – 47 Reviews
Located In:

Size:

20-50 employees (Founded in

2018

)

Tour Types:

Custom mid-range & luxury tours that can start every day

Destinations:

Price Range:

$400 to $2,000

pp

per person

per day

(USD, excl. int'l flights)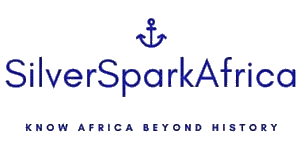 Silver Spark Africa Safaris
Rating Breakdown
leon
–
Visited: December 2019
Reviewed: Mar 25, 2020
Email leon | 35-50 years of age | Experience level: first safari
7 Days Serengeti adventure, great service!!
It was my life time experience and thank you Abongo. We had an amazing time in Kenya and seen a lot of big five animals during our 18 day Maasai Mara and Serengeti safari. They are professional, friendly, prompt and on time! From the booking process to actual trip everything was perfect thanks to Abongo for the arrangements.
Perfect driver, well organized and off all a special thanks to James, our guide, who was very professional and extremely kind at the same time. He made sure we were safe, knew all about the animals and the region and was happy to answer all of our questions about everything. This is the company to book with. Thanks Silver Spark Africa Safaris.

Tanguy
–
Visited: December 2019
Reviewed: Apr 14, 2020
Email Tanguy | 35-50 years of age | Experience level: first safari
A trip worth repeating!
The fact that there were other high-end safari options out there, I felt that Silver Spark Africa safaris was the best bang-for-your-buck option out there. While going through the booking process Abongo, was extremely quick to respond to any questions or concerns we had.

After being reassured of the itinerary for our 7-day Masai Mara safari, we went ahead and placed our deposit a few weeks before we were scheduled to be in Kenya.

Once we arrived in Nairobi from our long flight from the USA, we were picked up by Silver Spark Africa safaris driver. From there, we departed on the 6-hour journey to Masai Mara. Along the way, we stopped at various shops and a restaurant to grab souvenirs, food, and drinks. Kepha (driver) was so helpful, he knew all the answers to our questions as well.

Arriving at our camp before dinner, we had a short game drive in Masai Mara. Kepha was quick to radio other drivers (might have been 5 other drivers) to see where all the animals were. He eventually caught wind of a lion and lioness together, so we headed there and saw these majestic animals.

While we were on the drive, our reservation was being set up since that evening, we decided to spent at the cam with our own cook arranged by Abongo. The cook was busy at camp cooking up a delicious dinner meal. The dinner meals typically consisted of beef, a vegetable, bread, water, coffee and tea. While breakfast was usually a Spanish omelet, juice, potatoes, coffee and tea. The food cooking is amazing and kept us well-nourished throughout the safari.

The following days consisted of more game drives where we went all over Masai Mara, close to the Tanzania border, the Mara River, and much more. All while passing thousands of zebras and wildebeests, buffalos, giraffes, elephants, cheetahs, and more. There were times when I caught myself smiling from how amazing this experience was.

Book with the confidence knowing that you will have an amazing time. I cannot recommend Silver Spark Africa safaris enough.
Julet
–
EG
Visited: November 2019
Reviewed: Apr 17, 2020
Email Julet | 50-65 years of age | Experience level: first safari
Amazing Maasai Mara experience.
Me and my fiancé went on a 8day safari. We selected Silver Spark Africa Safaris because they gave us the best offer in terms of length and itinerary vs. price. We were positively surprised Abongo upgraded us from a tent to the best hotel. But what was the best was that we had a private jeep and a driver dedicated only for us - something we didn't ask for as usually it's just too expensive. Maasai Mara is also the best place in Kenya to do your safari. We were lucky enough to see the wildebeests crossing the Mara river twice. We also saw lost of all the animals you expect to see once you're in Africa. The camp we stayed at was ok. Clean, food was good and the cook was very nice and friendly.

Lake Naivasha was not as great as Maasai Mara. The water level was high so all the flamingos flew away. But still we took a boat ride (100USD for a couple) and were chased by a group of hippos - was fun. We also went on a walking trip to the National Park where we saw lots of giraffes, zebras, pumbas. On one hand we saw a lot more on our safari just a couple of days ago, on the other it's a way different when you are not in a car and can approach all the animals as close as possible. Just the guide they hired for that trip was amazing. Thank you Silver Spark Africa Safaris for good trip.
Passiya liz
–
Visited: October 2019
Reviewed: May 8, 2020
Email Passiya liz | 35-50 years of age | Experience level: 2-5 safaris
Amazing Experience!
I was hesitant to book this tour because it is a bit pricier than the other options, but as a solo male traveler I didn't want to take any risks and I am so happy I went with this group. I ended up being the only one on the tour so it was a private experience with Silver Spark Africa Safaris – they have one of the best guides! Not only was Kepha prompt in picking me up, but he also was incredibly patient the whole day, taking pictures for me at Maasai Mara National park, making sure I had the best spot for the big five animals, he made sure I saw all the animals I wanted to and take my time at Nakuru national park, and even stop at a few souvenir shops I wanted to see.

Can't speak highly enough about how much I enjoyed my experience with Silver Spark Africa Safaris and this tour, 5***** recommend.

Kim Than
–
US
Visited: January 2020
Reviewed: May 8, 2020
Email Kim Than | 50-65 years of age | Experience level: first safari
Pick from the airport to the airport.
I would like to thank Silver Spark Africa Safaris and in particular our guide for an amazing day that helped us make memories. Silver Spark Africa Safaris changed our vehicle to a 4 x 4 because of poor weather which was a top move. We thoroughly enjoyed the interactive experience of the Mara national park, followed by the humbling story and viewing of the baby Elephants at Sheldricks just next to the Nairobi National Park. After taking our lunch James took us to Nairobi National Park and we were lucky enough to see big 5 animals, in only a couple of hours, we saw Rhino and Buffalo as well as other animals. I would strongly recommend Silver Spark Africa Safaris and James and we promised to do our next trip with them upon visiting Kenya.


Clara
–
Visited: September 2019
Reviewed: Jun 24, 2020
Email Clara | 35-50 years of age | Experience level: 2-5 safaris
Great experience and honest management!
It was a great experience for me, unlike any other tour destinations have made. It's the world of endless nature. What was hectic is endless travelling but that's what Africa is about. But then the game drives make every scene spectacular, especially when you come across the beautiful animals and their way of living in harmony... I remember very well about the meals and actually our food is was always prepared as healthy and natural, this because we took a package where we were provided a cooker… no frozen nor preservatives...Yes, I think it will always remain in my memories. Thank silver spark Africa , we are just preparing for a second great trip to Kenya and Uganda after covid19.
Bram
–
Visited: July 2020
Reviewed: Aug 7, 2020
Email Bram | 20-35 years of age | Experience level: first safari
Perfect service!!
Our trip was planned perfectly for us, they listened to what was important for us in a safari and created a wonderful itinerary for us and we enjoyed. The memories are worthwhile. I would recommend them to any person. Thanks to you guys. Hope to unwind with you again soon.
Kate
–
ES
Visited: November 2019
Reviewed: Aug 24, 2020
Email Kate | 20-35 years of age | Experience level: first safari
Expectation Surpassed!!!
We had a brilliant plan to visit Kenya Mara and the great Serengeti National park in Tanzania and pass by the Kenya-Tanzania boarder to see this amazing and tallest mountain … Kilimanjaro. The world is beautiful and you just have to travel to see it all. I was dreaming for a long time about this game drive, taking my partner out there spending some great moment.
I was looking for a local travel agency which provide best itinerary for a suitable price and i found one which was beyond excellent to us!! Silver Spark Africa is a great service provider. Even more we were very surprised how the team were mindful and patient to all of my hundreds of question and remarks!!!
First visit to Kenya with my friends, had a wonderful time thanks to Silver Spark team and Kepha -our safari guides. When we were in Tanzania, we successfully conquered the Kili summit! We also spent time and did some fantasticate drive around Kilimanjaro National Park. Our guide was so helpful and very informative! Thanks a lot, to him, we didn't miss any moment. We got more than we expected! We will never forget these fantastic tour journey! We got unforgettable memories and of course we will get back to you soon!

I recommend Silver Spark Africa Safaris!!!

Victor
–
Visited: August 2020
Reviewed: Aug 25, 2020
Email Victor | 50-65 years of age | Experience level: 2-5 safaris
From Airport back to Airport.
Silver Spark Africa Safaris arrange for our tour in Kenya. The Conservancies are owned and staffed by the amazing Massai people and are exclusively for gamewatchers clients. The Land Cruisers were rugged for the terrain. At the end we were again whisked from Wilson to our hotel at Jomo Kenyata which was arranged by Silver Spark and then they picked us up at 5:30am and took us to our gate. It was flawless and the service was over the top.
Abongo and his team of enthusiastic guides are the most professional and skill tour operator I have ever encountered. Our driver Kepha could not have done more to make this Kenya- African experience any better. His knowledge and ability to spot the animals was amazing and we encountered so many of everything. The Landcruisers were comfortable and easy to take photos from. Accommodation and food was excellent. Thank you Silver Spark team , highly recommend the company!!!

Morris
–
Visited: August 2020
Reviewed: Sep 3, 2020
Email Morris | 35-50 years of age | Experience level: first safari
Great experience.
We had amazing trip in Maasai Mara. Our entire trip was organized by Silver Spark Company. I love the company rates and the professionalism within their staff. Abongo is such an understanding guy , he saved us from much expense but provided one of the best trip ever. We appreciate the service you offer us during the trip. We can say that your services were above our imagination. Kepha was good planner and could offer us a package that was friendly and enjoyable. The van was in good condition and the driver was having good driving skill and was knowledgeable of the park. We will love to do another safari with you. Thank you for the amazing trip with my entire family.
Disclaimer
All corporate and/or tour info is provided by Silver Spark Africa Safaris, not SafariBookings
The tours offered by Silver Spark Africa Safaris are subject to their terms & conditions