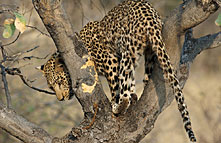 Safari Infinity
5.0/5 – 85 Reviews
Located In:

Size:

10-20 employees (Founded in

2011

)

Member Of:

Tanzania Association of Tour Operators

Tour Types:

Custom mid-range & luxury tours that can start every day

Destinations:

Price Range:

$500 to $1,400

pp

per person

per day

(USD, excl. int'l flights)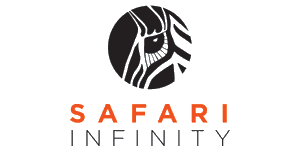 Rating Breakdown
5 star

85
4 star

0
3 star

0
2 star

0
1 star

0
Mickey
–
US
Visited: July 2021
Reviewed: Aug 20, 2021
Email Mickey | 20-35 years of age | Experience level: first safari
The hands-down best way to experience the wildlife and culture, and it's not even the most expensive
Congratulations, you found the best company to book your upcoming safari with! Here are just a few of my endless list of reasons why Safari Infinity is the go-to Tanzanian safari company. The most important part of a trip like this is your safety. Safari Infinity is owned by 3 people who created a company that made my wife and I feel safe and comfortable from the very first email, to the very end of my trip.

Our trip planner, Augustine, must have helped us change our itinerary almost ten times (thanks COVID), and he was always just a few hours away from a response with all the updated details and confirmation. Augustine gave us great recommendations on which National Parks to visit in which order, that way our next day was always super exciting and there was a great progression of wildlife and adventure! (Our trip was Maasai Lodge 2 nights, Lake Manyara day trip, Ngorongoro Crater 1 night, Central Serengeti 3 nights, Northern Serengeti 2 nights, Zanzibar 4 nights).

Monah was our safari guide, and let me tell you, he is the best! He was so informative, kind, and funny! I swear Monah knows everything there is to know about the wildlife, the geology, and the culture. He was the perfect person to transfer us safely across the beautiful country and provide us the best experience. Speaking of which, something that sets Safari Infinity apart from the rest is unlimited gas and miles. Most other companies will drive in the same area, crowding a small section of the park, because the drivers are told to cap the amount they drive each day. But Monah was able to take us anywhere in the park that he, or we, wanted! This allowed us to get so much time with all the different animals privately. This, of course, means we got amazing pictures and videos the whole trip!

As for the lodging, you need to book Nyumbani in the Central Serengeti. I cannot stress this enough. The staff, the food, the tent, everything was so perfect! It was such a struggle to completely finish every 5 course dinner, but I had to because the food was some of the best I have ever had, and I live in the NYC area and I have traveled all over the world. AKA, I know good food when I have it.

If you made it this far in my review, then props to you and I hope my enthusiasm for this amazing company is getting you hyped for your upcoming safari! To see exactly what I saw and experienced, you can watch the video I made for myself to remember my trip. You will see exactly how we were treated by Safari Infinity, how close they got us to the wildlife, and why you need to book your trip with them today!

https://www.youtube.com/watch?v=kAdkzDDrlgk
Joan
–
CA
Visited: January 2019
Reviewed: Jan 23, 2019
Email Joan | 50-65 years of age | Experience level: first safari
The most amazing adventure !!!
Safari infinity was professional on every level, from the booking process to the trip itself.
Luccia was wonderful to work with and we felt very confident in everything she and her company did. Flying into Kilimanjaro and getting through customs was a breeze !! We saw our name on a card with the agent from safari infinity and she totally took care of us until we had our bags and were with our tour guide heading to Arusha.
Our guide Tuma was awesome !!! He was extremely knowlegable and and so much fun. He has a wonderful personality and he is an asset to the company and the whole 9 days with him was great!! Went out of his way to make sure we were looked after!
Our expectations were exceeded with this trip.
Every aspect of the trip was wonderful. When we left, our driver waited until we were through customs and waiting for our flight out of Kilimanjaro.
Tanzania is a beautiful country with the most endearing people and the most magnificant wildlife. We felt very safe and the African hospitality was so awesome!
The tented camps we stayed in were so fantastic! The employees were so awesome and friendly and we loved conversing with them and hearing about their culture. Regarding wildlife -we saw EVERYTHING ! We did the northern circuit and saw at least 45 lions, we did a night game drive and it was thrilling (saw 2 leopards, all the nocturnal life, a lion, herd of water buffalo...). We hiked the rim of the Ngorongoro crater, had lunch at Gibbs's farm ( wonderful experience). Saw the "shifting sands", visited the Olduvai museum (human evolution), and the safari itself was unbelievable. I'm putting an album together and when I look at the photos - its wow!! Will never forget this trip and the experience we had as family together.
Thank you Safari infinity !!
Claire
–
Visited: July 2018
Reviewed: Aug 4, 2018
Email Claire | 35-50 years of age | Experience level: first safari
A wonderful adventure
Have just returned from the most fantastic 8 day safari tour with my mum starting in Arusha and taking in Tarangire NP, Lake Manyara, Ngorongoro and most areas of the Serengeti. From the very beginning, Lucia listened to what kind of tour we wanted to experience, was helpful, patient and prompt in answering queries etc. She put together an excellent itinerary covering the varying national parks of the northern area of Tanzania with the best located accommodation in order to maximize our time on game drives.

Our guide, Kelly was tremendous. His ability to spot animals and his expansive knowledge of the area enabled us to get to the right spots to view the wildlife up close and without the crowds that can descend at times. He was also fun company to spend a week with which made the trip even more memorable.

I would have no hesitation in recommending Safari Infinity - their professionalism, genuine passion for their job and knowledge of Tanzania all makes for a truly magical experience - thanks to you all!
Deborah
–
US
Visited: September 2017
Reviewed: Oct 14, 2017
Email Deborah | 65+ years of age | Experience level: first safari
You need to look no further than Safari Infinity for a stellar safari
From beginning to end, our experience with Safari Infinity was first rate. Augustine arranged our trip. I don't think she sleeps, as she responded so quickly to every request and inquiry we made. She worked with us to design the perfect 9 day safari for us, including wonderful accommodations. I wouldn't change a thing. Our guide, Lorde, was knowledgeable about animals and birds, animal behavior, geology, you name it. And he is an expert at driving a Land Cruiser. If you name an animal that you would want to see in Africa, we saw it, including dozens and dozens of lions, elephants, giraffes, and even the endangered black rhino mother and baby. And we saw them in different settings and circumstances, for example, lions taking an afternoon siesta, lion cubs wrestling, a male lion carrying a Grant's gazelle across the savannah to an outcropping of rocks, lions in trees. I knew a safari would be an amazing experience, but I was unprepared for the quantity, diversity, and proximity of the wildlife. It takes a first rate company and guide to make sure your experience is beyond expectation. I spent a lot of time researching safari companies. Let me save you the time and trouble. Safari Infinity is the company to choose.
Genevieve
–
CH
Visited: September 2017
Reviewed: Oct 5, 2017
Email Genevieve | 20-35 years of age | Experience level: 2-5 safaris
An Amazing Experience from Start to Finish
I started planning our safari about ten months prior to our trip, and I originally reached out to five different companies. Safari Infinity was the first to respond and had the best communication by far. They also seemed to provide the best value overall--some companies were less expensive, but you definitely didn't get as much. I worked with Augustine to plan our trip, and he made the whole process easy. Every email was answered within a few hours, which gave me confidence that they would be responsive if we needed anything while we were on our trip. Also, the information that Augustine sent for a suggested itinerary was thorough--there were some pictures included to help get a feel for the lodge, and he also included an "upgrade" option for the camps. He also listened to what we wanted and really got what we were looking for which made the process stress-free. He also patiently answered our numerous questions--this was our first trip to Tanzania, so we had lots of questions!

When we arrived at JRO, our visa representative was right at the door with a sign with our name on it. He helped us with the visa process and then led us to meet our guide, Msami.

Msami was an absolute delight! He was extremely knowledgeable and had a great sense of humor, so we felt like we were traveling with a friend. He was also flexible with our schedule and what we wanted to focus on for the day. I mentioned one day that I thought it might be fun to learn something about tracks or animal poo, so while we were waiting on a river crossing, Msami found a nice piece of elephant poo to teach us about then he identified all the tracks in the area we were waiting and taught us how to identify them ourselves. Ask and you shall receive! Whenever we got back to camp, he would give us time to see the camp and our room before meeting us during cocktail hour to make plans for the next day. It was thoughtful because that way if we wanted to leave late/come back to camp early to enjoy any of the facilities we could make an informed decision. He was also great about working with us to get the right angle for pictures. Lastly, I think he's an animal whisperer. He was so talented at not only spotting the animals, but also he seemed to know exactly what they were going to do. One morning we saw a cheetah walking, and he knew exactly where to put our car so we'd be in a prime spot when she chased and killed a gazelle. Another day he took us a ways from the main road in the Central Serengeti, and we didn't see other cars for hours. It felt like we had the whole park to ourselves, and we had the most amazing sighting with two lionesses and five very young cubs.

I can't thank Augustine & Msami enough for planning and leading the trip of a lifetime! I hope to return to Tanzania one day, and when I do, I will definitely use them again!

Trip Details:

Our trip was 11 days: 1 night Arusha, 1 night Tarangire, 1 night Ngorongoro Crater, 2 nights central Seregeti, 4 nights northern Serengeti, and 1 night Arusha.

Nimali Tarangire: I wish we had an extra night to spend at this camp! It's a smaller camp (6 tents I believe), and the service was incredibly personalized. They set up a private cocktail hour and dinner right near the fire in the boma area--it was the perfect start to the trip! The food and lunch boxes were some of the best we had, and the tents were extremely comfortable.

Ngorongoro Serena Lodge: I requested this lodge because I wanted to be on the crater (and unfortunately the &Beyond Crater Lodge was out of the budget). It has an excellent location, but it feels like a large, impersonal hotel. The room had a great view of the crater, and it was clean and comfortable (although the bathroom tiles need new grout). The food was plentiful (4-course dinner) but unimpressive (not bad, but not good either), and the lunch boxes weren't very good (but there was a lot of food in them). We were the 3rd car to get into the crater in the morning since the hotel was so close to the access road (~20min), which really paid off. There were 2 lionesses with 6 cubs that were right by the side of the road. They stayed there for about 15 minutes and then went to hide in the bushes, so we were lucky we got there early. Overall, for the price and location, I'd stay there again, even with the average food.

Kubu Kubu Camp: The staff greeted us with a glass of champagne, which was a wonderful way to start a lovely stay. The property was beautiful--large dining terrace and pool with fantastic views, outdoor showers open to the sky in your tent, and animals everywhere (every night there seemed to be a "parade" of zebra, impala, and buffalo walking right in front of the camp). Food was very good and served mostly buffet style (although they had an egg/pancake station and one night they had a create your own stir fry station). I liked that you got to choose what went into your lunch box, so you didn't end up with a lot of leftovers. The staff here were incredibly friendly and always made sure we were comfortable and had enough wine.

Lemala Kuria Hills: A 5* experience and property. Rich and Tansy (sp?) were simply amazing! They were always around to make sure everything was going smoothly and just to have a chat. The tents were amazing--indoor & outdoor showers, private plunge pools, your own mini fridge (they'll bring you a bottle of wine to keep in there), fantastically comfortable beds, and on and on. The food was delicious, and I loved that they focused on trying to use reusable materials when possible. When we arrived they gave each of us a metal water bottle that we could refill with their filtered water throughout our stay, and it also made a nice souvenir. I would definitely stay here again if we return to Tanzania!

Serengeti Bushtops: If you can splurge--do it! This was our last property, as we wanted to have a "grand finale" for our trip, and Bushtops did not disappoint! The food was the best of the trip, and there were lots of choices. The tents were spread out, so you really felt like you were immersed in nature...and based on the sounds in the evenings, I think nature was literally all around us! While the camp was stunning, what really made the stay special was the staff. I don't think anyone said no during our entire stay--anything we wanted, they made it happen. I highly recommend their optional experiences--Sundowners on Simba's Rock & Dinner at Klipspringer Kopjes. For the sundowners they take you out in the middle of the bush, where they've set up a bar and mattress on top of a large rock. It's such a romantic place to watch the sun go down. The dinner was inside the camp, but you felt like you were a world away--they set up lanterns everywhere and there were two roaring fires. Both were highlights of our entire trip! Phillip and our butler, Mustafa, made sure that our stay was a memory of a lifetime. They deserve a 6 star review!
Jann
–
US
Visited: September 2017
Reviewed: Sep 11, 2017
Email Jann | 50-65 years of age | Experience level: first safari
Safari Infinity 9 Day Safari
Safari Infinity is excellent for so many reasons. I began with 10 companies, narrowed it down to 3 and chose Safari Infinity. The company is based in Tanzania and created by a guide, Simon Kombe, and is wife, Lucia who met him as her guide when she went on safari! They travel the camps and know each of their upsides and downsides. They treat their guides well which makes for happy guides. Lucia answered every question and went on to give me additional information and suggestions to look into. Out of all the companies I started with, Lucia remained polite, patient, and without judgment and I could "hear" the excitement in her responses. She was quick to respond to emails, and there were many! The trip was truly privately customized!

We were met by our visa specialist right off the plane and whisked through the process then met our driver who took us straight to our hotel. We gave ourselves a day in Arusha just in case there were any flight issues. Our guide met us that day and we visited The Tanzanite Experience and The Cultural Heritage Museum, then we went to a local restaurant for lunch. Lucia and Simon, along with their toddler, Emma, met us there; they are a wonderful family!

The next day Kelly picked us up an we began our safari. The vehicle was amazing – spacious, clean, comfortable with extra pillows on the seat and back/neck pillows. My husband has neck issues and I have back issues and Lucia also included 2 extra pillows which was a great help as well. Additionally, I noticed that the first two windows behind the driver were panoramic and open top to bottom, rather than to the side-to-side which is a smaller opening. The larger opening made taking photos easier as well as allowing the breeze of fresh air in. There was a cooler filled with drinks, binoculars for each of us, a charging station, pockets to put everyday items in, and bean bags for camera support. The top opened so that we could stand up for excellent views and picture taking while shading us from the sun.

We specifically asked for Kelly Matemu as our guide. Wow – an exceptional human being; committed, enthusiastic, patient, persistent, warm, friendly, funny and brilliant in his knowledge of wildlife behavior! I believe a guide and make your safari exceptional and Kelly went above an beyond. It takes cooperation though – listen to your guide, wait for those special moments and stick around to absorb the animal behavior. Kelly knew each of the parks well; where to go to see specific animals – many off the well-traveled path. His ability to predict animal behavior was spot on which allowed us to see the animals in action. And, he also found the perfect picnic spots.

We visited Tarangire National Park, The Ngorongoro Conservation Area, and Central and Northern Serengeti. We stayed at Oliver's Camp, Lemala Ngorongoro, Kiota Camp, and Lemala Kuria Hills. If you have specific questions – email me: wingsflyme@gmail.com

This was a trip of a lifetime. From booking the tour to our safari with Kelly, the experience with Safari Infinity was clean, clear, smooth and exceptional.


Lynne
–
US
Visited: February 2017
Reviewed: Mar 5, 2017
Email Lynne | 65+ years of age | Experience level: first safari
Believe what you read in the reviews
What all the reviewers have said matches our experience exactly. Knowledgeable and committed driver/guide. Clear and responsive communications throughout. And "above and beyond" when issues arose (missed flight connection, delayed luggage, communication from home). Every aspect of planning and execution was superlative, and built around our interests and budget.
Recommend without reservation
Amy
–
CA
Visited: January 2017
Reviewed: Feb 15, 2017
Email Amy | 50-65 years of age | Experience level: first safari
An Experience to Remember
Safari Infinity customized our trip and gave us impeccable service. The locals are all very warm and friendly and every lodge / tent we stayed at was a treat. Our guide/driver Eddie is the best! He went out of his way to arrange for the acquisition of additional anti Malaria pills needed. He is very knowledgable about the whole tour, about the different species of animals and he takes marvelous pics using your mobile phones! I would highly recommend Safari Infinity to all who wish to experience the beauty of a Safari tour!
Adrienne and Jonathan
–
CA
Visited: January 2016
Reviewed: Mar 18, 2016
Email Adrienne and Jonathan | 20-35 years of age | Experience level: 2-5 safaris
Safari Honeymoon Dream: Jan 22-Feb 5, 2016
As we set out to plan our safari honeymoon, we realized quickly that it would be a daunting task. With so many tour operators, here and abroad, small and large, how do you know who is trustworthy and who will go that extra mile to ensure your trip is positively unforgettable?

After a lot of research, we were about to settle on a different safari operator, however I came across Safari Infinity and thought I'd send them a quick email before settling on a tour company. The overnight response was enough to start second guessing ourselves, and the more we corresponded with Augustine, the more we knew that Safari Infinity was the right company to take us on our honeymoon. Our trip was 8 days on Safari and just under a week in Zanzibar.

During the initial correspondence, Augustine was everything you could wish for with helping us pick out the best possible itinerary for our honeymoon vacation. He was always thoughtful and quick to reply to our questions - it honestly felt like a friend (who understood our travel objectives and budget constraints) was helping us plan our trip for us! He was even flexible with the form of payment because we had hesitations with using a wire transfer and allowed us to use email transfers instead. We felt much more comfortable dealing with Augustine and Safari Infinity because they were based out of Vancouver. He helped us make the most of our budget and plan our route, providing us with all the details about our options and giving his recommendation on what would be the best use of our time.

Our safari guide was Tumaini. He was kind, knowledgeable, friendly, and went those extra miles to tailor our plans for us. Towards the end of the safari, we mentioned that we wanted to go on a walking safari. He reshuffled our itinerary and began asking around. Despite the rain, Tumaini held out hopes for our revised plans and made it happen! In the end, we had a beautiful hike up a mountainside with a park ranger and were greeted by an amazing panaroma view of the land below.

Tumaini had such a good read on the animals (not to mention us)! For wildlife, he could tell when the lions and leopards looked to be on the move. For us, he knew when we were trying to snap photos and would slow down and stop at a spot that would give us the right lighting. He knew when we'd want to rest and was up for anything we were up for. He was just one of those people you wanted to be around. He was positive, always smiling, and best of all he still got excited about seeing the animals.

We visited Tarangire, Ndutu, Serengeti, and Ngorongoro during the safari portion staying in Tarangire Safari Lodge, Ngorongoro Farmhouse, Pioneer Camp, Chaka Camp, Ngorongoro Sopa Lodge, and African Tulip. All accommodations were wonderful with the exception of Ngorongoro Sopa Lodge which was a little lacklustre.

But overall, the trip was a dream. Everything was taken care of for us - all we had to do was sit back and smile. It truly felt like Safari Infinity had our best interests at heart, checking in with us at the right times and injecting personal touches along the way to make the trip oh-so-special! Asante Sana Tumaini, Augustine, and the rest of the Safari Infinity team.
Kathy
–
US
Visited: March 2016
Reviewed: Mar 12, 2016
Email Kathy | 50-65 years of age | Experience level: first safari
The Very Best
I just returned from a safari trip of a life time. Safari Infinity was outstanding in seeing to our every needs from making arrangements to the time of landing at JRO until departure. Kelly was the best safari guide. He answered all of our questions, was exceptional in his knowledge of wildlife behavior, and went above and beyond to ensure we had the best safari ever.
Average User Rating
Rating Breakdown
5 star

85
4 star

0
3 star

0
2 star

0
1 star

0
Write a Review
Disclaimer
All corporate and/or tour info is provided by Safari Infinity, not SafariBookings