Colours Africa Tours and Safaris
5.0/5 – 97 Reviews
Office In:

Size:

5-10 employees (Founded in

2019

)

Member Of:

TANAPA, BRELA & TTP

Tour Types:

Customizable private tours and fixed group tours

Destinations:

Price Range:

$30 to $360

pp

per person

per day

(USD, excl. int'l flights)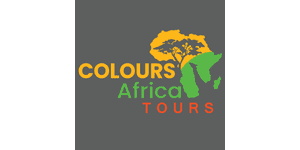 Request a Quote


for a custom tour
Your request will be sent directly to the operator
If preferred, you can contact the operator directly
Rating Breakdown
Monika
–
AT
Visited: November 2022
Reviewed: Nov 24, 2022
Email Monika | 35-50 years of age | Experience level: first safari
Wonderful experience
Thank you for this experience! The safari was very well organized (incl. airport and accommodation). The driver (Josef!) is very personable and courteous, and is very knowledgeable about the flora, fauna and wildlife. He takes his time and responds to the wishes of his guests. A great experience with wonderful pictures that will stay in your memory.

(automatic translation from German)
Louise
–
HK
Visited: November 2022
Reviewed: Nov 23, 2022
Email Louise | 35-50 years of age
Wonderful and reliable
I had a wonderful experience going on the 4-day hike of Mount Meru with Colors Africa. I made sort of a last minute booking. Fortunately, they were able to arrange gear rentals and a crew for me. The crew including the hiking guide, the chef and two porters took great care of me. The food was excellent. The sunrise on the summit was breathtaking. On the way down, we saw giraffes, buffalos and other animas. It was so fantastic. I'd definitely hike with them again!
Kim & Maria
–
DE
Visited: November 2022
Reviewed: Nov 14, 2022
Email Kim & Maria | 20-35 years of age | Experience level: first safari
Great experience with motivated guides
Spectacular Experience!!
Stefania
–
ES
Visited: November 2022
Reviewed: Nov 11, 2022
Email Stefania | 35-50 years of age | Experience level: first safari
Outstanding 6 days Safari with Colours Africa Tours
Sadly we are leaving today, after having one of the best trip ever.
Every detail from the first WhatsApp exchanged with one of the partners until the last follow up phone call, was really taken care of.
It was a 5 nights / 6 days shared Safari trip with a visit to the Massai village (not a touristic one and very authentic), Tarangire National Park, 2 full days in Serengeti and Ngorongoro cráter.
Most competitive price out of all the other proposals we received (and with the same itinerary).
We immediately bonded with the other 4 people who were sharing the jeep with us and had lots of fun.
The driver (Livin) was friendly, knowgeable, funny, kept us safe all the time and eagled eye in finding animals.
The cook (Nathan) provided delicious meals for breakfast, lunch and dinner we were really surprised of how nice the food was (we all put on a couple of kilos).
Facilities were basic but had everything (in the second camping Simba A there was hot water). The tents we were assigned were very spacious and had zebras grazing around during the night.
I recommend this company 100 %.


rbakayoko
–
US
Visited: October 2022
Reviewed: Nov 9, 2022
Email rbakayoko | 35-50 years of age | Experience level: first safari
Best experience of my life!
At the end of the day there are a lot of safari companies and they all go to the same park destinations. Therefore, at the end of the day your safari experience is going to boil down to how management runs the company and the employees. The level of customer service that this company offers blew my mind. From the onset the communication was top tier. I never assume anything so I tend to ask a lot of questions. Some people can make you feel like you're overthinking things and doing too much but they answered every question and concern quickly and professionally, which warmed my heart from the start. Once we arrived, the p/u was on time and the driver was so helpful and friendly. Again I can't stress this enough, all the safari companies pretty much travel the same safari circuit. Your experience boils down to how management runs the company. This was one of the best experiences of my life. Benjamin is a walking encyclopedia. He knows much about the animals and even studies on his own. He just enjoys his work. He went over and beyond to make sure we squeezed everything out of the experience. I can count on one hand the amount of times I've received this level of service. Then.... the food! I am from Texas where we cherish good food. I thought the other reviews were exaggerating about how good the food was. They were not! The chef was amazing. I have never seen someone take so much pride in preparing meals. He loves to take pictures of his food, he is so proud and puts so much love into preparing them.. I thought this was sweet. The other safari companies had box lunches, it kind of upset me they didn't care enough to offer them hot meals like we had. I could go on and on. Bottom line, I'm telling everyone I know to book with them. I will never forget this trip. Bravo guys!

Michal
–
PL
Visited: October 2022
Reviewed: Nov 8, 2022
Email Michal | 20-35 years of age | Experience level: first safari
Amazing trip!
This trip with this company was great. 2 days for the serengeti park is enough in my opinion. It would only be worth adding a day at Ngorongoro Crater but maybe next time! It is worth appreciating the guide and at the same time our driver who was always eager to tell various interesting facts about the animals and the surrounding area, and always stopped a car as long as we wanted to take the photos of animals we met along the way. There was no rush or strict schedule. We came back from the safari even an hour later than originally planned! :) Of course I have to mention our cook as well. Unlike most other safaris, where people only got sandwiches and fruits prepared in advance, in this case we had fresh and warm dishes prepared on a regular basis, which was a very nice convenience. However, I regret that those two days have passed so quickly, but I will try to come back to see the crater!
Dounia
–
Visited: November 2022
Reviewed: Nov 4, 2022
Email Dounia | 35-50 years of age | Experience level: first safari
Unforgettable trip
We will remember this trip our whole life. We were 5 people including a teenager and we went to Tarangire, Serengeti, Nogorongoro and Manyara. We saw the big five and so many animals and beautiful birds: thousands of zebras, gnous, girafes, buffalos, water bucks, lions, austrich, baboons, facoshers, impalas, gazelles, and even leopards and a cheetah eating an animal in the grass and a rhino. The period was the beginning of the great migration (end of October, beginning of November), and we could see « troupeau » running down the hills, crossing the road, just like in films :-). But the cherry on the cake during this journey was definitely our guide, Kindu, and our cook, Sule. Kindu is a super driver, very careful, and a very generous and kind man: he told us a lot of stories about the animals, the plants and the birds that we saw and he did everything to make this trip unforgettable. Plus, he speaks English and Chinese! And Sule prepared such delicious dishes! It was a chance to have warm food from breakfast till dinner, cooked every day, with fresh ingredients, and not have lunch boxes at all. It was very comfy and welcoming to share these moments with both of them and we feel all very grateful. If you want to sleep among impalas and zebras, eat delicious food and make unique trip, ask Godlisten, the organiser, to call Kindu and Sule!
Ayesha
–
Visited: October 2022
Reviewed: Nov 2, 2022
Email Ayesha | 20-35 years of age | Experience level: first safari
Amazing Safari experience
We had an incredible experience on our 4 day Safari! From the start, Hamis was kindly answering all our questions and then even helped us to book a flight after as we had to start our safari experience a day later than planned but he was very accommodating. We were a lucky group and managed to see all the big 5 animals! We had very close encounters with zebras, lions, elephants and even had a spectacular moment watching a cheetah take its prey up a tree. I would highly recommend this tour to anyone who loves animals and wildlife. A huge shoutout to our driver and tour guide Kundu who had such knowledge of animals and was able to answer all of our questions and he had incredible sight of spotting some of the animals from a far distance. Our chef Richard who cooked up some lovely warming meals whilst we were out camping and then even turned into a mechanic when we had some vehicle trouble. Our whole experience was amazing and we are thankful to all those who helped make it happen.
Hajar
–
FR
Visited: October 2022
Reviewed: Oct 16, 2022
Email Hajar | 20-35 years of age | Experience level: first safari
Professionnel
The Safari was perfect, the team is very professional, our guide Benjàmin did all his best to allow us see all animals
Pascal
–
DE
Visited: September 2022
Reviewed: Oct 15, 2022
Email Pascal | 20-35 years of age | Experience level: first safari
Sensational Trip!
We did the 4 day safari (Tarangiere, Serengeti, Ngorongoro Crater) and 1 day Materuni Waterfalls (so no Manyara!)).

We can definitely recommend this tour!
The tour is a great mix of 'original' gamedrive safari (4 days) and cultural experience at the Materuni Waterfalls and the Coffee Farms (1 day).

During the Safari Days our guide Benjamin did great effort to show us the best spots to see the various animals and we were lucky to see spectacular wildlife scenes! We saw all the animals we wanted to see, even lions hunting and a lioness while eating - we missed to see the Rhino though - can't always be lucky :)
Our chef Eric was a great cook and took care of our physical well-being. :)
You have to be aware though, that this is a budget tour and camping in a tent the middle of the Serengeti is certainly not made for everyone. I loved it though and that was another once-in-a-lifetime experience. Don't forget to bring headlights, powerbanks and warm clothes as well for the night!

The one day at Materuni Waterfalls was also great fun - Joel was a funny guide and we had a great day to see how coffee is originally made - and we even could participate in making our own coffee to drink afterwards. The coffee actually was sensational and also it was great to learn a little bit more about the culture of the people around Kilimanjaro. After drinking our (own selfmade!) coffee, we made a 30 minutes hike to Materuni Waterfalls a cool place to hang out (a little bit too cold for a swim for us - but can certainly be done!) - and finished the day with a sensational buffet of local food which was served at the Coffee Place. Superb day!

All in all we look back with no regrets at all and heartly recommend the tour to anybody who wants to have a once-in-a-lifetime-experience.
Disclaimer
All corporate and/or tour info is provided by Colours Africa Tours and Safaris, not SafariBookings