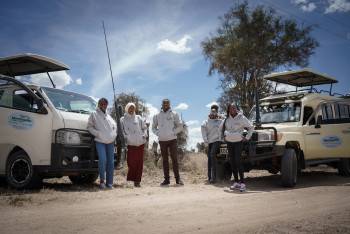 Morning Star Tours & Travel
4.9/5 – 121 Reviews
Office In:

Size:

20-50 employees (Founded in

2018

)

Tour Types:

Custom mid-range & luxury tours that can start every day

Destinations:

Price Range:

$134 to $806

pp

per person

per day

(USD, excl. int'l flights)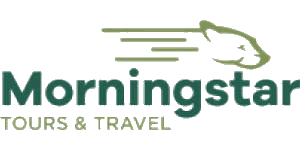 Request a Quote


for a custom tour
Your request will be sent directly to the operator
If preferred, you can contact the operator directly
Rating Breakdown
Hrishikesh
–
AE
Visited: June 2023
Reviewed: Aug 13, 2023
Email Hrishikesh | 35-50 years of age | Experience level: first safari
The review below is the personal opinion of Hrishikesh and not that of SafariBookings.
Disappointing services … we feel that we have been cheated !!!
We had reached out to the Company Morning Star Safaris Founder and Chairman Mr Nicholas and Operations Head Mr Robert, but they did not at all care about our concerns. I kept sending them reminder emails and even asked for a video call but they did not have the courtesy to do so. After repeated reminders, when they chose not to respond to us, I told them clearly that now I will find ways through my ownself and expose them in public through this feedback. I was keeping it very very professional and expected the Company Founder to take a stance and come in front, however, it's very disappointing that the danger that his company had put my family in, did not matter to him at all. I told him I will reach out to the highest authority in Kenya even if it's the government itself and will fight till I get the Company Founder accept his mistakes and compensate me for the trouble he put my family through, especially my two daughters.

Please note that this experience was no where comfortable and most importantly very unsafe, despite of all rosy assurances from Mr Joseph. Even before starting the tour, almost a month prior to our travel, my husband made 40% payment to Morning Star as asked by Mr Joseph. Mr Joseph informed us a day after this 40% payment that Jambo Mara property is not honouring its commitment of the room it had agreed with Morning Star. My husband was forced to make an additional payment of USD 210 for a higher category room which was not required and was way above our budget. But we had no choice as Mr Joseph only sounded helpless.

Everyone makes mistakes and if you accept mistakes and compensate for your wrong decisions and move on, it's understandable and worth forgiveness but when you stay stubborn and keep making your point without even understanding the customer's situation, it is alarming!!

I had emailed Morning Star Safaris on July 4th, 2023 marking Urgent Attention to: Mr Nicholas (Founder - CEO of Morning Star Safaris) and Mr Robert (Operations Manager)

We had a very terrible experience with the company Morning Star Safaris. We were being serviced by their representative Mr Joseph and as we had also mentioned to him in the initial days of our vacation reservation with him that we were extremely happy and impressed with the way he dealt with our bookings and also through his communication etiquettes.

However, if anything on my vacation happens that challenges the safety and peace of my family, I just don't buy the fact that Mr Joseph is good at sending itineraries or writing long and reassuring emails and messages, it just DOES NOT MATTER TO ME.

I must say that Morning Star Safaris may have invested in this company to make profits but it failed in grooming its people to be well behaved, courteous and mindful when interacting with its customers.

I do not accept the way the Company's operations head camouflaged the whole scenario with his assessment of things.

Let me ask you first, if you are in my position and have your spouse and two kids off to a vacation, would you take nonsense from your travel partner or your chauffeur? Unfortunately, this is what Morning Star did to us. We left Dubai and arrived in Kenya with all hopes of having a lifetime experience with Morning Star. Mr Joseph kept us in the dark by not informing us that the Land Cruiser that he had assigned to us was not in a well-maintained condition. Can you imagine the Land Cruiser that gets assigned to you for game drives in the jungle at any odd times of the day / night getting stopped on its own in the middle of the road, with no hopes to start again !!! Only when someone pushes the cruiser from behind, it would then start. This was our Day 1 experience with your Land Cruiser that was being driven by Driver Joseph. Even the window panes were so loose and not kept well that it would be difficult to put them up and down.

Very sad to see the company say that they got us the best Land Cruiser and that they never got any complaints from that vehicle from their past customers.

I wouldn't have known the true face of your driver or your staff on the very first day. Ofcourse I told Mr Joseph that the vehicle was not appropriate and that the driver was fine. How do you expect me to screen your driver's intentions the very first day ??

On top of it, there were no binoculars in the Land Cruiser that was assured to us by Mr Joseph while fixing the itinerary.

I raised this with Driver Joseph the same day and he just said that his vehicle is just fine and maybe this was just a one off instance. I told him clearly that the vehicle should not stop again. I told him about the windows too, ofcourse, but he had no answer. All he said was that his clients had done them bad. On binoculars he said that the travel company never gave him one! Anyway, since it was our first day with Driver Joseph, we thought let's see what he has to offer in terms of the day. One thing I noticed him saying always is that other drivers know very little about the game drive routes through the jungle, so he needs to guide them and be with those vehicles. Ofcourse, we trusted what he said. First day went and we did miss our binoculars, so we told Driver Joseph to speak to the travel company and get one as that was assured to us already. He kept saying that the travel company should do the needful well in time and keep its promises so that the client does not have to suffer. He said he will try to arrange binoculars.

The same evening we called Mr Joseph and told him about the missing binoculars and even the car getting stopped in the middle of the road. As usual, he started with his over sweet sugar coated words and said that he will send his Operations Manager to handover the binoculars to us at sharp 10 am wherever we will be as he will be in touch with Driver Joseph. He also made a note that the car stopped and that he will speak with Driver Joseph. Thinking this may go against Driver Joseph, we told Mr Joseph that the only good thing that happened to us was that he had assigned Driver Joseph as he seems to be quite aware of the routes and can give us a good safari experience, but yes we told him that he must pay attention for the missing binoculars and the poor vehicle condition. He assured us he will look into this.

Day 2 and Driver Joseph again came with no binoculars, no news from Mr Joseph or his Operations Manager. The vehicle in the same condition, poor windows, poor hand brakes and no guarantee if it will stop again and not restart on its own. Moreover, we were supposed to have a packed lunch that we had already placed the order through Mr Joseph 2 weeks prior!! The Hotel Chef during breakfast time came to us asking what we would like to carry for packed lunch as he had no information about it. We were surprised as we expected packed lunch for 4 of us family members, they told us that no one from the travel company or the driver informed them so they did not prepare anything and worst of all the hotel was totally out of stock of any fruits even at 8 am. All the hotel chef could assure us was fried rice and vegetable sandwiches. We were still okay with his offer and agreed and thanked him. But when we opened the packed lunch in the jungle, all we found was white bread with pathetic cucumber and tomatoes and plain boiled white rice (see pics attached).

When we mentioned this to Driver Joseph, he started putting all the blame on Morning Star for not keeping its promises, he even said that he was not informed by Mr Joseph regarding the packed lunch else he would have coordinated with the hotel staff. He also said that he feels bad to see how travel agencies cheat on their clients. By now, we felt Driver Joseph is innocent and is trying his best to help us in every situation.

We went to the game drive but suddenly we felt odd as we noticed Driver Joseph was only following other vehicles, not trying to explore any known route by himself. In fact he said that other drivers are unaware of the routes so they have requested him to stick along with them. Anyway, we still felt he was being truthful. There came a time when we saw two vehicles stopping near a pack of 5 female lions. Driver Joseph followed the vehicles and took us to the spot. While we were glaring at the lion coming closer to us, suddenly our land cruiser stopped. I didn't realise anything till Driver Joseph muttered the word 'Shit'. He tried to restart and as always it would not turn on. I then realised our vehicle had now stopped and was not restarting.

Believe me, I froze for those few minutes. He kept trying to restart the vehicle but it would just not start. The driver of other vehicles kept looking at us, and in their own language they started to say something. None of the drivers could get down from the vehicles as the lions were right in front of us and very close. Driver Joseph realised I was in panic, and kept saying that it would restart in a minute. It never did. My husband kept telling me that I should not worry and Driver Joseph would surely have his own way of rescue etc. He kept supporting Driver Joseph as he felt it wasn't his mistake. But my point is, why did our vehicle stop and did not restart ? Why was it malfunctioning in the middle of the jungle, and this was not the first incident. I had already raised this vehicle condition issue with Driver Joseph and Mr Joseph, so definitely they were to be questioned. Those 10 mins, my entire life flashed in front of my eyes, I remembered my parents and I apologised to myself for putting my family, especially my kids in this terrible situation. Did they deserve this on a vacation ?????????????

Since no one could get out of the vehicle, one of the other vehicles pushed our vehicle and after a few tries, it restarted. I sighed and thanked God immensely. By now, I was absolutely speechless with not a word from me. When Driver Joseph turned the vehicle around, he started asking me for forgiveness and requested me to not complain to Morning Star or Mr Joseph about this incident as has a family to look after, he said the car's condition was not his fault, it is all the company's responsibility. I just kept quiet as I was recovering from the recent shock. Later I just told him to get his vehicle completely repaired no matter what, and he promised me that it would not stop again.

Our Land Cruiser was the only vehicle in the entire Kenya without any company branding!! Look at its covers, stepney covers. I have the pictures with me.

He again started following the other vehicles for further game drive. He then noticed a big deep puddle that had to be crossed as many cruisers were standing across the puddle to witness some more lions and leopards. But Driver Joseph said we should not take the risk with the vehicle and avoid that route. My younger daughter kept crying all through the way as she wanted to see those animals too along with other land cruisers. Of Course we said nothing, as we didnt want another trouble for us. The sun was almost setting down by now.

On his way back, he kept saying that it wasn't his fault, in fact he is taking us to all the routes which no one else knows, rather other drivers are following him. We kept quiet the entire way. He said the next day as per our itinerary, he will take us to Lake Nakuru National Park for sightings of Flamingos and Rhinos. We were excited about it and thought of forgetting the past and enjoying the rest of our game drives.

Day 3 he took us to Lake Nakuru and we had to just eat lunch and leave. We had informed the hotel 2 hours in advance and pre-ordered our lunch menu. But when we arrived, the food wasn't ready. We had to wait for more than an hour after having pre-ordered our food, informing our travel agent Mr Joseph and even Driver Joseph. We therefore wasted a lot of our time as food came very late and of course I wouldn't ask my kids to gulp everything quickly just because of the game drive.

After food, when we met Driver Joseph, we told him how mismanaged the hotel staff was and that the food wasn't ready when we checked in. At this Driver Joseph said that the lady at reception is very rude and people are complaining about her bad attitude so this has happened to us possibly because of that. We still trusted every word of Driver Joseph as we felt he was trying to be kind and supportive to us in every situation. He took us for a game drive, but he took a very short route where we could not spot any pink flamingos and not a single rhino to be seen. This time he was not following any vehicle and that possibly is the reason we could not spot anything and he finished the game drive in less than an hour!!! We saw the other vehicle taking a different route but our Driver Joseph started going back. We asked him what happened and he just said that it's already 545 pm and we need to exit as it's getting closed at 6 pm. We were very disappointed as we had not seen a single pink flamingo nor a single rhino, forget about lions and leopards. It was a very disappointing game drive as we just wasted our time watching plants and trees and monkeys and a few zebras. On our drive back to the hotel, he kept blaming Morning Star for misleading the clients with wrong game drives, he said the lake Nakuru National Park does not have any flamingos or rhinos. He said instead the travel agent should have booked us on a different game drive and not the Lake Nakuru National Park. He said he felt very bad to see the travel agents cheating on clients like this!! We came back to the hotel very early. Somehow we felt Driver Joseph was in a hurry that day, realising it only later that he had his home in Nakuru.

During dinner time, we happened to meet this other family at the hotel who went for the same game drive and they mentioned they saw plenty of pink flamingos and even the rhinos though they were sleeping at that time. By now I was furious. I immediately called up Driver Joseph and told him that the other driver took the other family deep inside to spot the flamingos as well as the rhinos. I asked him to speak to the other driver and call me back. He said he will check and call me. 30 mins passed and he never called me, I called Driver Joseph again, and he kept saying that he is trying to speak with Morning Star Mr Joseph but there is no response yet, he said he will try to call Mr Joseph again and call me back. I agreed and waited again. He still did not call me back for the next 30 mins. I was respecting the fact that Driver Joseph had asked us not to report anything about him to the travel agent as it might affect his job. But now I felt something fishy.

This time I called up Mr Joseph. I informed him about the disappointing game drive. He said he was surprised to know that we did not spot any flamingos and rhinos for which Lake Nakuru is known for. He said he will speak to Driver Joseph and call me back. After sometime Mr Joseph called me back and told me that he had spoken with Driver Joseph and asked him to take us to the game driver again early in the morning so we don't miss out on flamingos and rhinos. He asked us to be ready by 630 am the next day. I told Mr Joseph that breakfast will not be served that early, however, even if we start early we can be ready by 730 am. He agreed. I thanked Mr Joseph and also told him clearly that we don't want any more surprises now. Mr Joseph kept repeating his sugar coated words and statements - 'We are there to help you ma'am and we will make sure you have an unforgettable experience to cherish for our Kenya vacation.' He kept on requesting that we should be ready early in the morning next day so we don't miss out on the game drive.

I thought let's not look at the past now and instead focus on times ahead. We immediately informed the F&B staff that we will come for breakfast early and they can be ready. They took our pre-order. Next morning I woke up my kids at 445 am so they can freshen up and use the toilet before we ask them to have breakfast. Poor them, they listened to us and we were all ready to go for breakfast. We finished our breakfast quickly, and while we were winding up, my husband called Driver Joseph, and to our surprise he was sleeping!!! He said he had no idea about today's morning game drive. We were shocked to hear this. Now I called Mr Joseph and asked him what's the matter, he again confirmed that he had clearly instructed Driver Joseph last evening and he was supposed to report at 730 am or at best 8 am next day. I really did not understand who was lying between the two.

Mr Joseph said he will call Driver Joseph again and ask him to reach the hotel. Driver Joseph reached very late, 835 am!!! The first thing he uttered from his mouth - 'Not my fault, the company Morning Star never informed me earlier. They told me just now, today morning!!' I lost it by now, I was very angry with Mr Joseph because I thought he lied to us. We told Driver Joseph that how come the other driver could take the other family to spot flamingos and rhinos and we could not. He said he has spoken with the driver and will try today.

When we reached the Lake Nakuru National Park gate, Driver Joseph told us that entry needs payment again. I refused as this was not us but Morning Star who had misorganized everything and put us in this situation. Driver Joseph stopped the vehicle and said that Mr Joseph has told him clearly not to go as he was consu;ting with his management. He started to close down the roof and turn back the vehicle to which we objected. He did not listen and said he could not have entered as Mr Joseph was discussing with management. I now called Mr Joseph and asked him what's happening. I was not able to understand who is lying between the two of them as Mr Joseph said that he has asked Driver Joseph that he is paying at his end and to take us inside. I decided to put both of them on a conference call and asked Driver Joseph to converse in English so we could understand what they were speaking. I kept questioning Mr Joseph on a loudspeaker conference call that why did you not inform the driver about all this payment and today's game drive last night. Mr Joseph confirmed again that he did speak and inform Driver Joseph last night itself and he does not understand why Driver Joseph is refuting that. I now asked Driver Joseph to respond to this statement of Mr Joseph in English. Would you believe he NEVER SPOKE IN ENGLISH!! We understood it was Driver Joseph who had been lying to us since Day 1. He could not once see me straight to my eyes as he was lying. I kept asking Driver Joseph why he was cheating on us all this while. He had no answer at all. You know what he did with us in the middle of the road in the hot sun!!!! He came out of the vehicle and vanished. He pretended he was on call speaking with Mr Joseph but it was my husband Mr Hrishkesh Bawa who was speaking with Mr Joseph on the other line. The vehicle seemed to be even moving as the hand brakes were not perfect. We were now very worried and started to feel unsafe. We called Mr Joseph multiple times and told him to either tell him to enter the Lake Nakuru National Park or tell the Driver to take us to Lake Naivasha which was our next destination.

Driver Joseph by now was extremely adamant and just was ignoring us big time. He realised we had caught him red handed speaking lies and putting all blame to others. But the way he was behaving with us, leaving the vehicle and disappearing, not telling us way forward, not even bothering to switch on the vehicle AC, not caring at all about two little girls sitting under the hot sun, was making us feel unsafe. We were getting a feeling that this driver can go to any extent of speaking lies and just does not care about anything. He just said that Mr Joseph has not yet made any payment for Lake Nakuru again so he cannot proceed. We had no choice and were stuck in this situation for more than an hour!!!!! After countless back and forth with Mr Joseph, finally the payment was done by him and we entered the Lake Nakuru National Park but imagine the time by now. We had wasted almost 4 hours and don't forget my kids have been awake since 445 am !!!!! They were literally in tears and crying witnessing this whole event, they were not able to understand why this driver was behaving so badly and lying. They told me that they were getting scared of this driver. I told them not to worry and that if anything wrong happens, I will go straight to the police, so they then felt we were all safe and the driver cannot harm us.

Now driver Joseph was really misbehaving as he was not guiding us at all in the game drive route but intentionally was taking us through the same route as the previous day where we had spotted no animals at all. By now, my husband lost his cool and asked him firmly where he was taking us to. Driver Joseph was not even responding. I told him firmly to behave well with us as I was feeling unsafe with him especially with my two daughters. Then he just muttered - 'He is making too much noise and putting pressure on me.'. Now I realised that this driver is acting very oversmart. I was very loud and clear with him that he has been so painful with us and unreasonably difficult and speaking lies all the time that if he misbehaves again or blames anyone else, I will report to the police immediately and tell them how he has harassed us so far and continues to do so.

Driver Joseph realised that I have understood his strategy of fooling us around and can really take action and report to police. He immediately said sorry and then spoke to the other driver who told us to go to the route which my husband Mr Hrishikesh Bawa had already mentioned to him as we had noticed the other vehicle that side, the evening before, and so finally we could see plenty of flamingos. We also, on the way, spotted 3 Rhinos (though only for a few seconds as they were rushing inside the bushes). But this proved that he had NOT TAKEN US TO THE RIGHT ROUTE the previous day nor he was ready to take us till the time we literally urged him to. Imagine such a waste of time just because of poor coordination between Mr Joseph and Driver Joseph. All they both did was blame each other very conveniently, not realising the damage they were doing to the customer. I told Mr Joseph that I will not leave this matter and will definitely escalate the matter to the senior management of Morning Star. I told him he cannot take this entire experience as a joke as it was a matter of my family's safety and care.

Mr Joseph kept apologizing but not sure if he really understood the gravity of the situation. I also told him that the way these two people had dealt with us, made us believe they did not have kids themselves. He just kept using his sweet sugar coated words and this was only annoying me by now.

We left Lake Nakuru and then went to Naivaisha for our next sightseeing. We had a boat ride and a safari walk booked but when we went there, we were told at the counter that our safari walk was not paid by the travel agent. We immediately called up Mr Joseph asking him about the confusion and then he said he will sort it out. We were super frustrated by now but who cared ? Neither Mr Joseph nor Driver Joseph. After a back and forth of a few calls, we were told we will be taken for the safari walk.

But the point is why so much discomfort and dishonesty to the customer? Morning Star charges all money in advance to torture us later ?? I told Mr Joseph that I need to speak with the Founder and Managing Director of Morning Star so I can tell him what mental stress he gave to me and my family. I don't care what you did for us in the itinerary but the fact you gave us such a horrifying experience, I simply ask you to refund every single penny that you had charged me for this trip. I should rather ask you for more compensation for such a pathetic experience and suffering to my family.

And by the way, Mr Joseph had offered us company branded T-Shirts before our Masai Mara trip had to start, he took all the sizes assuring that he will handover the TShirts either before the start of the trip or after the trip gets over. But eventually he never even bothered to inform us or apologise for why he has not handed over the T-Shirts to us. He did not even talk about the T-Shirts after our trip.

So now I ask you Mr Nicholas and Mr Robert,- What would you have done if this had happened to your wife and kids ? Would you be okay? Would you live your life normal? Would you spare such scoundrels. I will go to every possible social media and share all my recorded phone conversations and chats with Morning Star and its associated staff. The least you could have done was to accept your mistake, take accountability and make a complete refund of my package amounting to USD 2348/-.

I marked an email to Mr Joseph as I had already informed him about this and I believe in being truthful and transparent in my interactions. He is also aware of the fact that none of the rooms that he had assured us during the bookings were made available to us, instead he charged us additional for one of the hotel rooms. I don't care what you organized for us on the trip and what all you funded because ultimately you put our lives in danger and utmost threatening situations which is absolutely UNACCEPTABLE AND HAS ZERO TOLERANCE

You owe me a response Mr Nicholas and Mr Robert and I look forward to your urgent attention to this matter and immediate action in the form of a complete refund to me. What you tell your representative Mr Joseph and the driver is not of my concern anymore. I need my refund of USD 2348/- , AND THAT IS IT!!!!!

Extremely disappointed and devastated,

Kshitiza Bawa
(Wife of Mr Hrishikesh Bawa)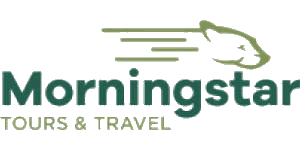 Reply
from

Morning Star Tours & Travel

Posted on Sep 4, 2023

Hello,
We would kindly like to address the above review as follows;

1. Arm-twisting: We felt that the clients were not dealing in utmost good faith, instead they were trying to twist the events of the safari to warrant their ridiculous demand for a refund.
We took the initiative and responded to the client's complaint from WhatsApp with a comprehensive email which they rubbished and insisted that nothing short of a full refund would silence them. Since we did not believe there was any reason to pay "hush" money, we chose to wait and see what next as the clients were only interested in obtaining a refund for a safari they already went to.

Some of the steps we immediately took to avoid a similar incident were as follows:
1. Stop the services of the driver guide immediately as we deemed him culpable for failing to establish a working relationship with the clients, for lack of professionalism, and for being careless and sloppy at his job.

2. Safari Inclusions & Exclusions: All our safaris listed on safraibookings.com, where the lead was generated from, have standard inclusions and exclusions. The "inclusions list" contains all standard services in the package, these include:
- Park fees
- Day time Game drives
- Meals as per the itinerary
- Drinking water on safari
- Transport in a safari vehicle (with pop-up roof)
- Professional English-speaking driver guide.
Any other aspects are extras and provided at an extra cost, upon request, or at the company's complimentary offering, e.g., a pair of binoculars, gifts, etc.
When we realized that the request for binoculars for the clients had not been acted upon, we immediately ordered a pair that was delivered to the office that evening at around 5:30 pm. The tour consultant handling the client had promised delivery of the binoculars by 10:30 am the following morning, but due to logistical realities, the clients did not get the gadget till after the afternoon game drive. Despite there being other game drives in the following days, the clients never used the pair of binoculars, even once! Here, we tried to deliver our end of the bargain
3. Vehicle branding: This constitutes stickers on the side of the vehicle and wheel covers on the rear end. Branding aims to put the company's name out there and does not provide any benefit to the client. If we fail to brand a vehicle for any reason, that's our loss, not the client's.

4. While it is the full responsibility of our agency to coordinate all the logistics of the safari, the driver guide and his clients have a bigger role to create rapport, communication, and a working relationship. Why is this important? The driver guide spends more time with the client and is charged with ensuring the clients feel comfortable, safe, assured, and get their money
worthwhile on safari.

5. Picnic lunches: A picnic lunch is a cold meal packed for safari-goers to ensure they have something healthy and nutritious while on a full-day safari. It typically includes a bread sandwich, fruit, juice, and protein such as a boiled egg or fried chicken. The hotel knows what to pack for a picnic meal, but the driver guide must ensure that is communicated the night before.

6. Coordination of safari itinerary- The travel consultants at the office design the itinerary; it's part of the safari guide's core duties to coordinate the program and ensure everything goes according to plan. In this instance, Joseph had the safari itinerary and it is apparent that he neglected his duties as a driver guide.

7. Availability & Cost: At the time a client makes a request for a quotation, we make the quote based on current availability. We cannot guarantee that a room will be available by the time a client confirms that they wish to book (which could be hours, days, or weeks after the quote has been sent). Moreover, prices may be reviewed by suppliers due to a number of reasons. On safari bookings, there are standard disclaimers in place for these kinds of scenarios:

Disclaimer
• This operator reserves the right to change rates advertised on SafariBookings.
• If you request changes to this tour, the advertised rates will likely change.
• The exact order, contents, and rates of this tour is subject to availability.
• If an accommodation is fully booked, the operator will suggest a comparable alternative

Therefore, asking the client to top up the difference between the originally quoted hotel and what is available at the time of booking confirmation does not constitute a breach of terms.
8. Vehicle condition, safety, and security: In Kenya, all passenger vehicles on the road must have passed a safety inspection test, and the vehicle used for this tour was no exception. If it lacks the proper certification papers (displayed on the windscreen), the vehicle will not be allowed into the parks. While on safari, the vehicle being used on this safari developed a hard start issue, and while we tried to get a replacement after the client complained of the hard start and even send a driver with a new vehicle up to the hotel, they later texted Joseph the tour consultant to say they would continue with Joseph. So, this was a shock when the client complained after safari of the said driver even after appreciating the driver and handing him a tip and failing to agree for change of driver and vehicle. Note from Nairobi to Masai mara Nakuru and back to Nairobi the vehicle covered a distance of 856km and no issue was reported by the driver or client.
The safari vehicles used for game drives in East Africa are not luxury vehicles but off-road vehicles with pop-up roofs for game viewing and maneuvering the rugged terrains in the game parks. Due to the dust in the parks, the windows may get stuck until the next time the vehicle is due for servicing.
At no point is game viewing inside a safari vehicle does the wildlife pose any danger (so long as the safari goers are inside the vehicle)! There is no known record in Kenya of clients being attacked by wildlife for the safety of their vehicles. The purported emotional distress from that incident of a stalled vehicle is a little overdramatic.
Lastly, the safari did not include a night game drive, and therefore the clients were not out at night at any point during the safari.
On the last day at Lake Nakuru when the driver guide turned up too late, we intervened and paid for park tickets to Lake Nakuru (an extra expense) to try and make up for the driver guide's mistakes.

In conclusion, we own up to the fact that Joseph the tour guide failed to operate as per his professional code in numerous instances. As a company, we did not avail the promised extras in time, but can affirm that the quantitative aspect of the safari was met.
We do not believe that we should refund the clients in full for services already provided in full-that would amount to fraud and blackmail.


Anja
–
CH
Visited: February 2023
Reviewed: Mar 24, 2023
Email Anja | 35-50 years of age | Experience level: first safari
The review below is the personal opinion of Anja and not that of SafariBookings.
WORST COMPANY EVER! STAY SAVE AND DON'T BOOK WITH THEM!
WORST COMPANY EVER! STAY SAVE AND DON'T BOOK WITH THEM!
It already started badly with no binoculars in the car, so everybody else could watch a leopard hunting close and l just saw some points moving far away, which is definitely not what l have paid for… but it came worse and we couldn't enter in parcs which we were supposed to and even if l paid for everything l had to pay again at the entrance fee after 1 hour of waiting in the bursting sun because my driver spent all the money... worst was, that he said he would not bring me to the hotel, till MORNINGSTAR pays him more.. so over all a nightmare which they don't take any responsibility. never ever book with MORNING STARS SAFARI! You won't be safe and it can get very dangerous!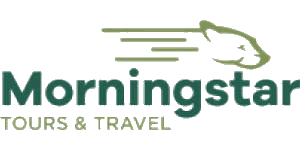 Reply
from

Morning Star Tours & Travel

Posted on Mar 28, 2023

As evidenced by the other ratings, outstanding customer service is a core value of our operations. We thought to shed some more light on this review as follows:

The client had booked a 3-Day (2 night) safari staying one night in Amboseli at Kibo Safari Camp and one night in Tsavo East at Man Eaters Lodge. After the booking confirmation and payment, the client requested we drop her off at Severin Safari Camp in Tsavo West, where she had booked an extra night. To access Severin Safari Camp, a non-resident has to pay the park entry fee of $ 52, the resident driver $ 5, and the van entry fee of $10. The extra park fee was not costed for, but out of goodwill, we asked her to pay and agreed to reimburse Anja $52 (sent via mobile money in KES). We did not charge extra for transport as we should have.

In Amboseli NP, the client requested a pair of binoculars (not a standard safari inclusive), but we arranged to have them if a client requests the safari). We set for binoculars for her via another team that was touring Amboseli simultaneously.

A park entry ticket is valid for a maximum of 24 hours - the client arrived in Amboseli from Tsavo at 9.30 am, so they went on a morning game drive, then went to the hotel for lunch and check-in, followed by an afternoon game drive. The following morning- the park wardens made a special allowance and were allowed one last game drive even after the 24-hour window for the ticket.

That said, Joshua, the driver guide for this assignment, did not conduct himself in the best way since he called back at the office irately, which may have scared off Anja. We have since struck Joshua off our list of service providers.

We appreciate Anja's business but are dissatisfied with her representation of the events surrounding her safari. We delivered as per the package, and it would have been unfair for our business to refund her $800 as she had wanted post-safari.

Our company remains committed to excellent customer service and will continuously undertake to improve our customer experience.




Disclaimer
All corporate and/or tour info is provided by Morning Star Tours & Travel, not SafariBookings
The tours offered by Morning Star Tours & Travel are subject to their terms & conditions