Uwanda Tours and Safaris
4.9/5 – 117 Reviews
Office In:

Size:

20-50 employees (Founded in

2021

)

Tour Types:

Custom budget & mid-range tours that can start every day

Destinations:

Price Range:

$200 to $400

pp

per person

per day

(USD, excl. int'l flights)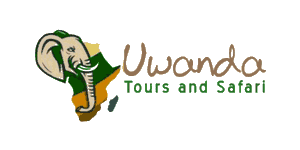 Request a Quote


for a custom tour
Your request will be sent directly to the operator
If preferred, you can contact the operator directly
Leila P
–
Visited: February 2023
Reviewed: Feb 23, 2023
Email Leila P | 35-50 years of age | Experience level: first safari
Reliable and experienced tour operator
We had the most amazing experience with Uwanda Tours and Safaris. Our guide Henry was puntual, very knoledgeable and patient and really made an effort to make sure we could see as many animals as possible.We saw lions, giraffes, elephants, zebras, hippos, crocodiles and many more, we will treasure those special moments forever! The tour on the river and the accomodation were also very good.
We couldnt have asked for a better guide, we felt totally safe and well looked after.
We highly recommend them!
Brunel Mariam
–
FR
Visited: February 2023
Reviewed: Feb 9, 2023
Email Brunel Mariam | 20-35 years of age | Experience level: first safari
Amazing, I recomend a million Times !!
Really amazing experience ! I was all perfect from the organisation and specialy the guides we had the chance to meet
Day 1 : tour village with the very kind Shaban who learn us a lot about the village life - boat safari with Omar a specialist of birds and nature that you can observe we saw crocodiles, hippos and a lot of birds
Day 2 : game drive with the BEST TEAM Mr Martins and the driver Mr Maneno - they gave the best of them for us to see every animals present in the reserve. They also have a great experience and a lot of knowledge about nature - thanks again for the dreamy experience we will never forget
Day 3 : walk bush with Doctor Simba and the Masai Youssef - we thought that it will be a simple walk but the 2 persons we met give us the chance to life a human experience that we couldn't dream of
For the accomodation it was perfect from the food to the sleep and the persons working there
Thank you again, it was worth every penny ❤️
Adam
–
MA
Visited: February 2023
Reviewed: Feb 9, 2023
Email Adam | 20-35 years of age | Experience level: first safari
I recommend a thousand times, just perfect !!!!
where to start, the organization is on top, transfers between different places have always been on time. Boat trip along the river to admire crocodile, hippopotamus, eagle and so on with Omar, a young guide with in-depth knowledge of the fauna and flora. we took a tour in a very informative village (Mloko) with a guide (Shaban) who grew up in this village, the safari was amazing, our guide Mr Martins was very professional and did everything to ensure that we had a great time and see all the animals present in the reserve, I would like to thank Mr Maneno our driver for his driving skills. We ended with a visit to the bush with Doctor Simba who has a unique experience, whether concerning vegetation or animals. he was accompanied by Yussef a Masai. all the guides we had the chance to meet shared their impressive knowledge with us this adventure will forever be etched in our memories.

Asante Sana
Brad
–
Visited: February 2023
Reviewed: Feb 6, 2023
Email Brad | 20-35 years of age | Experience level: first safari
All arrangements went ahead on time, staff were friendly and reliable.
Our tour consisted of travelling from
Zanzibar to the safari and back, and consisted of a river safari and full day vehicle safari.

Mr Martin and Mr Musa were excellent, they tried very hard to spot as much wildlife for us as possible. Martin was always happy to share his knowledge on the animals and answer questions, and Musa was willing to drive pretty much anywhere to get us the best views, no matter how much reversing and tough terrain he had to navigate.

A couple of slight frustrations were that due to a miscommunication with the other safari hosts, we ended up wasting quite a lot of time trying to meet up for the lunch break. Also if I were to book again, I'd choose the option to fly both ways (rather than Ferry and taxi there and flight back). It took around 8 hours from Zanzibar to the safari lodge on the way there, but the flight back was only around 30 mins! Not sure why they would organise it that way.

Overall, based on the service of our guides, I'd happily recommend this tour operator.
Ava b
–
SE
Visited: February 2023
Reviewed: Feb 5, 2023
Email Ava b | 20-35 years of age | Experience level: first safari
Amazing
Me and my husband did a one day safari at Nyerere National park. Our guide/driver name was Assad. Assad had the BEST car that gave us a true safari vibe and experience. The ride was so comfortable and smooth. Assad made sure that we got to see as many animal as possible during our drive! We wished we had 2 weeks with Assad because one day Safari felt like 3 hours because it was so much fun!
Assad could speak perfect English with made the experience even better. Assad made everything he could to make us happy! He even gave us an exciting ride when we he was looking for an elephant pack! I can't even describe how lucky we were to get Assad! His kindness and knowledge about the animals and the drive was over the top! Also, unfortunately had a sad experience at the range. Another company had booked to many guests on our return flight and the ranger and a man called Fernando tried to force us to stay behind at the park!! We said no because we had a ticket but Fernando was very aggressive and tried to get me and my husband off the plane. Thanks to Assad who spoke to the pilot and the ranger as well as other passengers we could return to Zanzibar. Assad never left us until the flight was up in the air. It's because of Assad that we could return to Zanzibar. I don't even know what would happen to us it Assad wasn't there. Also there was a tall guy on the Safari that wasn't that nice during the breaks.

So to sum everything up. Me and my husband will come back for 2 weeks next year because of Assad and we only want Assad. We will ONLY recommend Assad. If Assad isn't there we or our friends/family won't come. It's not safe if his not at the park due to aggressive men like Fernando and the ranger. Please make sure that you ask for Assad and make sure that it is Assad that will be taking care of you!

UWANDA SAFARIS is the name of the company that Assad works for!
Dirk & Carine
–
BE
Visited: January 2023
Reviewed: Feb 4, 2023
Email Dirk & Carine | 50-65 years of age | Experience level: first safari
BEST PRICE WITH EXCELLENT SERVICE
Me and my wife went on a 2-days Selous drive with Uwanda Tours and Safaris. As we left from ZAnzibar, we chose to travel by airoplane to not loose to much time travelling. After sending an application via the website, Uwanda Tours and Safaris provide a Whatsapp service; a telephone number is shared for comminication; All questions before and after ordering were answered adequately within 1 to 2 minutes, that is QUALITY which deserves respect! The included taxi service to the airport arrived punctual at the hotel to pic us up, similar for the return from the airport to back to the hotel; again a professional service. The taxi driver guided us to the waiting zone to board the airplane where another "Uwanda" awaited us, he lead us to the entrance and gate for boarding. After a 25 min flight, we arrived at the Nyerere National Park where we were awaited by our driver for the Selous game drive: Maarufu. As our Jeep stood right next to the landed airoplane, we immediatly started the Selous game drive. Maarufu appeared to be very motivated by going the extra mile for us: we must say, a time of a lifetime experience!
The second day is a bit less filled but the boot tour and visit to the village were worth doing... we still would recommend the 2 days - before the 1 day trip. It would have been perfect if we would have been aware in advance that our lodge where we staid has a swimmingpool so we would have brought our swimming gear. Returning to Zanzibar, pick up - flight - taxi, all punctual and professional again. Thank you Uwanda Tours and Safari for this great experience!
Tanja
–
DE
Visited: January 2023
Reviewed: Jan 31, 2023
Email Tanja | 50-65 years of age | Experience level: first safari
Just perfect!!!
Our trip with Uwanda Tours was really perfect!! The communication was great (all questions have been answered quickly), everything was very well organized according to our wishes. The value for the money was absolutely OK for this amazing trip with the best guide we could have had! Tanks for everything!!!!!
Henrik
–
DE
Visited: January 2022
Reviewed: Jan 30, 2023
Email Henrik | 35-50 years of age | Experience level: 2-5 safaris
It was a wonderful trip with wonderful guides!
We booked the trip from Germany at very short notice, but everything was 100% perfect. When we landed in Nyerere NationalPark, our super guide picked us up right away. Our guide (Mr. Martin aka. Rasti) accompanied us in the 3 days. Top information, very very nice, perfectly organized by the agency and the driver and guide were super nice. We had a lot of fun and would book the Tour Rasti again at any time.;-) THX!
Georgia William
–
US
Visited: January 2023
Reviewed: Jan 22, 2023
Email Georgia William | 20-35 years of age | Experience level: first safari
THE BEST TRIP EXPERIENCE IN MY LIFE SO FAR
We had a great safari with Uwanda Tours And Safaris in 3 days. Our guide was very nice he did his best to give us Fantastic experience of nature with its animals in Nyerere National Park.
If you're looking for a good experience with no bad surprises

We recommend to go with Uwanda Tours And Safaris
Sevim
–
NL
Visited: January 2023
Reviewed: Jan 15, 2023
Email Sevim | 35-50 years of age | Experience level: first safari
He was very helpful & flexible to create the customized program for us and he was very responsive
Operator was really flexible & helpful and payment link went smooth. Francis was our guide and he was really nice & friendly. We spent 3 days in Safari and Uwanda tour has customized everything for us. Thr place where we stayed had the best price value performance. The food was great and people were lovely. We had a chance to see almost all animals during safari. We really enjoyed a lot, we recommend to everyone

Disclaimer
All corporate and/or tour info is provided by Uwanda Tours and Safaris, not SafariBookings
The tours offered by Uwanda Tours and Safaris are subject to their terms & conditions