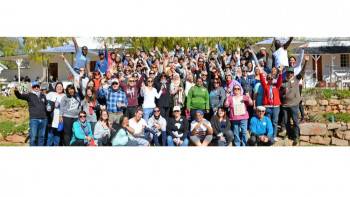 Giltedge
4.9/5 – 101 Reviews
Located In:

United States

Size:

50-100 employees (Founded in

1999

)

Member Of:

IATA,

ASTA

,

SATSA

&

CTT

Tour Types:

Custom luxury tours that can start every day

Destinations:

Price Range:

$500 to $1,400

pp

per person

per day

(USD, excl. int'l flights)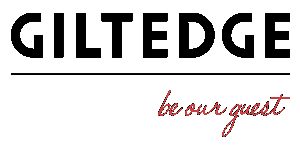 Sandra Gruber
–
US
Visited: July 2022
Reviewed: Aug 16, 2022
Email Sandra Gruber | 65+ years of age | Experience level: first safari
Giltedge delivered on its promise of a tailormade, luxury safari experience!
After three years of planning and postponing, we were finally able to check "African safari" off our bucket list in July--and was it ever worth it! Tamera Laine worked with us every step of the way, through all our changes and indecision, even meeting with us on a weekend when we needed reassurance. If you are looking for an inexpensive trip to South Africa, do not look into Giltedge, but if you're looking for comfort, excellent service from the camp staff, knowledgeable guides, and attention to detail, Giltedge can't be beat. We wanted to see as much wildlife as possible, be fairly secluded from others, and have "en suite" bathrooms--and Giltedge delivered! Our tents were quite comfortable with king-sized beds, desks, WiFi (sometimes spotty), and hot water, but very cold at night during the winter season! To take care of that, there were three blankets on our bed and a hot water bottle under the covers, and on early morning safaris we were given heavy, warm ponchos to wear. We had no worries about eating or drinking anything we were served--food was excellent (often served buffet style) and water and alcohol were readily available. We really enjoyed the coffee breaks on our morning safaris, and the sundowners with those gorgeous sunsets in the afternoons. The way the guides could find the animals just by sight or by following their tracks in the sand was just amazing. Among other things, we saw hippos, a den of hyenas, a mama and baby giraffe, wild dogs, an ostrich, a pride of lions stalking a herd of Cape buffalo, and elephants that were so close to us in our blind, that we could have reached out and touched their huge feet. We have so many great pictures and memories... Thank you, Giltedge, for our once-in-a-lifetime experience in Zimbabwe and Botswana!
Shannon
–
US
Visited: July 2022
Reviewed: Jul 28, 2022
Email Shannon | 35-50 years of age | Experience level: first safari
Our agent made the process very simple and thought of details we would not have traveling that far
The agency listened to the changes we requested for our "bush and beach" vacation. Their communication was excellent and there we absolutely no problems.
Alyssa
–
BH
Visited: July 2022
Reviewed: Jul 27, 2022
Email Alyssa | 20-35 years of age | Experience level: 2-5 safaris
Excellent tour operators,
My partner and myself had enjoyed our 2 week vacation that had been si well planned out accordingly to our schedule. I didn't want it to end, felt like we had been on a months long trip! Excellent operators and excellent tours! Would definitely use them again
Michael Lyon
–
US
Visited: June 2022
Reviewed: Jun 22, 2022
Email Michael Lyon | 65+ years of age | Experience level: over 5 safaris
Very competent and responsive to questions. Great selections of camps in Zambia.
The accomodation, staff and locations on the Zambezi and Luangwa rivers were outstanding. Giltedge came up with a first class experience. I had a difficult time finding a travel company that understood what I expected when in Africa, i.e. walking in the bush, night drives and general desire to get away from others in the bush. l was please by the competency of the staffs at the various camps. The guides were highly skilled and knowledgeable. The food was outstanding. The camps provided laundry service which meant I could take less clothing. Some of the planes are not able to take large pieces of luggage. Giltedge got it right.
Clean water, either out of the tap or bottled wa available at all the camps. I think Giltedges tipping suggestions were appropriate. Bring cash!

Simon
–
US
Visited: May 2022
Reviewed: Jun 1, 2022
Email Simon | 65+ years of age | Experience level: 2-5 safaris
Exceptional, Laser Focused on Details, Exotic Trip Organizer
I planned this trip for myself and my son starting a few years ago. I chose to book my trip with Giltedge based on the feedback from friends in the travel industry. My initial trip was canceled due COVID so I had restart from scratch. Giltedge was there from beginning to help me navigate the desired 10 day safari trip to Botswana. Even though it was not possible to duplicate the original itinerary 100%, I was extremely happy with the trip that we came back from yesterday morning. We stayed in 4 camps in Botswana and 2 hotels, one on arrival in Johannesburg and the other in Victoria Falls. Each of the camps in Botswana was just perfect, from travel to accommodations, location and the knowledge of each camps safari drivers/trackers. We first stayed at Camp Xakanaxa for 2 nights, which both, my son and I liked the best. We then flew to Xugana Island Lodge where we also stayed for 2 nights and liked it a lot as well. The 2 mentioned camps were smaller and in one we were 8 people and the other 10 all together, so that at most, we shared the daily rides into the bush with 2 other people. The next camp for 3 days was Savute that was a bit more modern (not that it mattered) and sported a water hole that faced the dining room tables. There was always lots of game to watch while you had your dinner. We saw elephants, hyena, lots of impalas and kudus. The final camp was Chobe Game Lodge for 3 days as well. This was a fairly large place that can accommodate over 100 people. Somehow we felt that the camp was a re-introduction of what awaited us back home. Great service, food and service. We even had massages. In my opinion, this camp should be either the first one on the itinerary or second, this way one retains the exotic feel of the safari. To end our trip my decided to drive to Victoria Falls for 1 day. Needless to say, the falls are just amazing. However, it was too much travel for 2 hours of sightseeing, so I would recommend that people who plan on our type itinerary, perhaps start from Victoria Falls and end at Xakanaxa or Moremi, another camp close by.

Obviously took lots of picture that will take lots of time to organize, but it's all worth it for a "once-in-a-life" experience.
Stefan
–
CH
Visited: November 2021
Reviewed: Dec 2, 2021
Email Stefan | 35-50 years of age | Experience level: first safari
Excellent Service and an amazing Itinerary
We booked our 12 days safari with Giltedge and were amazed by the great service they offered.
Very shortly after we requested more information Monique our agent already contacted us. She was very knowledgeable and put together an amazing trip for us that we will always remember. Everything was perfectly well organized and we didn't have to worry about anything. All we had to do was just to enjoy our vacation
We also want to highlight that Monique was extremely caring about our well being that went way above our expectation. Here an example. Due to the new Corona variant everything got quite chaotic and Monique even checked with our airline (that we haven't booked with Giltedge, if everything was still ok). And she checked on us even during the weekend.
We were extremely happy with Giltedge and can recommend them to everyone!
Tony
–
US
Visited: August 2021
Reviewed: Aug 16, 2021
Email Tony | 65+ years of age | Experience level: first safari
Exceptional Service and Professionalism
We booked an African Safari adventure with Giltedge back in 2019 for travel in 2020 to South Africa and Namibia. Unfortunately, Covid changed everyone's plans in 2020 so we opted to delay until August of this year. Giltedge and Tanya was with us every step of the way, advising, recommending and offering various options in our rebooking. Even up to the last minute where our airline cancelled flights to South Africa a month before we left, they stayed with us in planning the trip. And as luck would have it the unrest in Johannesburg was a concern a week or two before we left. With Tanya's help and recommendation, we rewrote the schedule a week before with stays outside of the Johannesburg and an additional Safari in Savuti in Botswana! What was originally a two stop tour turned into a sight seeing excursion on the White River with a safari in Ghoha Hills Lodge in Savuti. Our journey brought with it because of Covid and traveling through 4 countries, multiple immigration stops and multiple covid tests in order to move through the various places including returning to the States. All along the way Giltedge provided assistance for our group and had people at every stop along the way to assist. This was a godsend. And the safari's? Excellent places with great customer service, exceptional accommodations and food to die for. And guides that were knowledgeable, friendly and always eager to help. I cannot say enough of the support and service we received from Giltedge. Special thanks for Tanya for staying with us every step of the way and to Murry for assuring us that it was ok in Johannesburg to travel through. You owe it to yourself to book a journey of a lifetime with Giltedge.
David and Julie Hearst
–
US
Visited: June 2021
Reviewed: Jul 20, 2021
Email David and Julie Hearst | 65+ years of age | Experience level: 2-5 safaris
Giltedge did a great job arranging a wonderful trip.
Giltedge took time to find out exactly what we wanted, provide options and come up with a great trip to several camps in the Okavango Delta of Botswana. Then COVID hit and we had to delay our trip for a year. They negotiated with the lodges, up dated us about the conditions and then rescheduled our trip. In the end it was the trip of a lifetime. We couldn't have been more pleased.
A.J. Nafso and family
–
US
Visited: June 2021
Reviewed: Jul 19, 2021
Email A.J. Nafso and family | 50-65 years of age | Experience level: first safari
Monique Dean was incredible from the get go!
My family would like to thank the team at Giltedge! We are still talking about the experience that we had. They managed all aspects of our trip, from the greeting when we first landed in Nairobi, to the care they took to track our progress and insure that everything was handled and we could just relax and enjoy. The COVID testing requirements were of course a complete bother, but a necessary evil in this day and age. They took care of making sure all tests that were required were scheduled and was made as convenient as possible. The lodges that were booked for us were wonderful. Every leg of our trip got better and better. The staff, service, accommodations and FOOD were incredible. We were met by James(our point person) when we returned to Nairobi for our final flight home. He transported us to a beautiful restaurant to get a nice dinner before he took us to the airport. There he coordinated a VIP service to get us through ticketing and security. She stayed with us until we were seated at our gate.
A special thank you to Monique Dean our travel agent! To James Njoroge (indispensable) who was our point person throughout our travels. To all the guides and lodge staff THANK YOU!
Emily and Brian
–
Visited: January 2020
Reviewed: Mar 30, 2020
Email Emily and Brian | 20-35 years of age | Experience level: first safari
Blown away by the thoughtfulness and attention to detail.
Philippa was amazing to work with. She paid careful attention to what we wanted and made sure to deliver. For example, my husband Brian told Philippa I wanted to see a lot of elephants, so Pippa booked us at Savute Safari Lodge which has a fabulous view of a watering hole where elephants gather all day long.

All of the safaris really exceeded our expectations. We loved our guides and enjoyed bonding with them continuously throughout each of our stays. The accomodations at Camp Xakanaxa, Dulini River Lodge and The Royal Livingstone were particularly excellent. Everywhere we went, the staff reminded us we were on our honeymoon and showered us with love and sparkling wines!

We would go back to Camp Xakanaxa and Dulini River Lodge in a heartbeat. The people there are some of the warmest and kindest we've ever met, and everyone on staff remembered your name at both locations. Accomodations were excellent in their unique ways. Both set you right in the middle of the action, with hippos, elephants and even rhinos within view. Dulini is a must for honeymooners - after many communal meals in Botswana, it was lovely to have our very own safari vehicle and romantic private dinners.

Our only criticism of the trip was our ending location at Massinga Beach Lodge in Mozambique. We had put most of our budget into the safaris, and we knew that Massinga would be more of a 'no-frills' location, but I would recommend Giltedge pause before sending future clients there. Whilst located on an absolutely stunning stretch of gorgeous turquoise beaches, the facilities were not safe or well cared for. For example, steps down to the beach (of which there were at least 100) were barely tended to, with cracks, crumbling concrete and broken handrails. They were not lit at night. The lodge has a pick-up truck with seats on the back to transport 4-6 people between the beach and main lodge, but that felt even less safe than the dark footpath. One night the truck stalled and almost began rolling backwards. At the pool, most of the toys, games and floats were broken or missing key elements, such as a ball to play paddleball with. When it came to mealtime, service was simply bad. One night, we were asked if we wanted to see the dessert menu, when we hadn't yet had our first course or even any drinks served. There was always a long wait to get any drinks served. The highlights of this location were the incredible beach, relaxing pool scene, skilled massage therapist and romantic private lodges with decks and plunge pools.
Disclaimer
All corporate and/or tour info is provided by Giltedge, not SafariBookings
The tours offered by Giltedge are subject to their terms & conditions