​Weather & Climate – Seychelles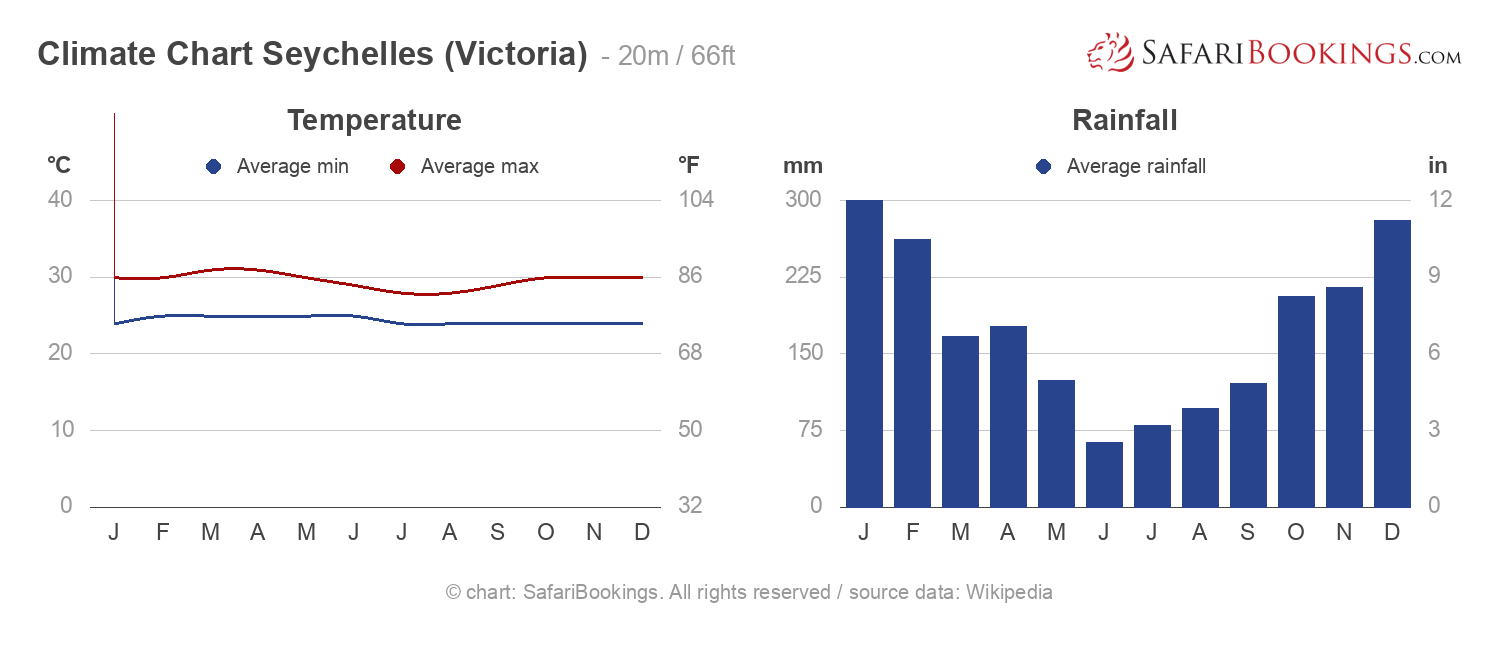 Climate Chart Victoria
– 20m / 66ft
Seychelles has a tropical climate with high humidity. Temperatures don't fluctuate much throughout the year. Afternoons are around 30°C/86°F and nights are cooler at around 24°C/75°F. It rains throughout the year; December and January are the wettest months. The hottest, most humid months are December to April.
Dry Season

–

May to September
This period is drier, but it can still rain at any time. It is also cooler and the humidity is lower. This is the most pleasant time of the year, but the southeast monsoon can bring strong winds at sea.
May – It cools down slightly and rainfall decreases.
June, July & August – These are the coolest months and the chance of rain is less. The average temperature in the afternoon is 29°C/84°F.
September – Temperatures start to pick up again and so does the chance of rain.
Wet Season

–

October to April
November to April sees a lot of rain and this peaks from mid-December to the end of January. Humidity is at its highest in March and April.
October & November – These months see a fair bit of rain and the humidity increases.
December, January & February – It is very hot and humid. Big showers and storms are common.
March & April – These are the hottest months and the humidity can be hard to bear. The afternoon temperature averages at 31°C/88°F and rainfall diminishes slightly.
Want To Visit Seychelles?