All-inclusive Safari
The all-inclusive safari is on the rise. Long popular amongst US holidaymakers, this sector of the industry has recently seen major growth in both the UK and China. As demand increases, so too has the number of major hotel groups offering all-inclusive getaways. Groups like Hyatt Hotels, Fairmont, Four Seasons and Hard Rock have all embraced the all-inclusive trend.
Gone are the days of tired rooms and lukewarm buffets. Today's all-inclusive safari holidaymaker has high demands, expecting top-class accommodation, trendy design, fine dining and service to match.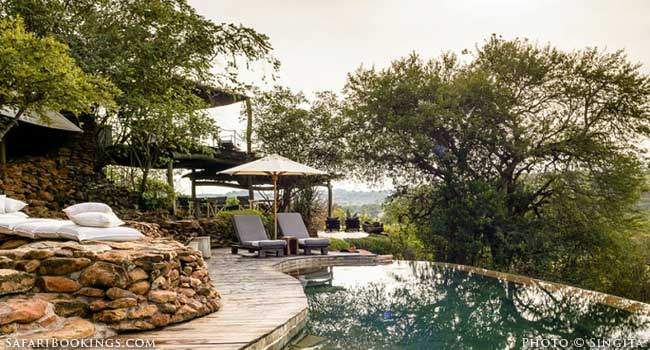 Costs Included in a Safari
So what does a lodge in South Africa's Sabi Sands have to do with a beach resort in Cancun? Luxury lodges and tented camps also offer all inclusive safaris and holiday experiences, and while an African safari doesn't come cheap - it still offers excellent value for money. Here's why.
Most travellers know the basics included in the cost of a safari: your accommodation, two game drives daily, all your meals and (in some cases) your beverages too.
But it's the extra details that really add the value. It's the exceptional skills of your highly trained safari guide, that chilled drink perfectly prepared when you stop to watch the sunset in the middle of nowhere, freshly baked treats with your morning coffee or a surprise dinner under a lantern-lit tree.
The Luxury Safari Experience
As for Africa's leading lodges and tented camps, they sit amongst the most luxurious accommodation in the world. Suites open onto private decks and plunge pools,and  three-course dinners rival top city restaurants. And between drives you can have a quick workout at the gym or find the sun lounger with the best view.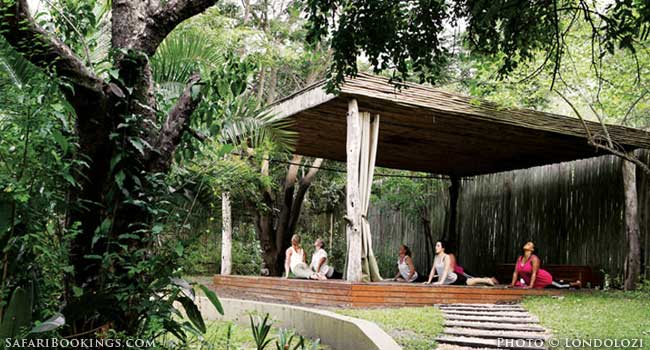 Along with game drives you may have the option of guided walking safaris, horse riding safaris or even yoga lessons. Singita is fantastic for foodies with each lodge offering superb dining/ And an average of 180 bottles of wine on their wine lists. Lodges like Lodolozi have specialised photographic vehicles and a creative hub to process your images and print them onto canvas.
And then of course there's the reason you came on safari in the first place. Where else in the world are you going to see the Big 5 in their natural habitat?
Benefiting Local Communities
The one major criticism aimed at all-inclusive holidays worldwide is that this "leave your wallet at home" model results in local businesses losing out. A recent survey of over 1,700 holidaymakers found that 32.8% never visited a local restaurant. And 34.47% never went on an excursion outside the resort.
This impact is somewhat different for safari accommodation. Wandering outside your lodge grounds is more likely to result in you becoming dinner than finding dinner! Yet, you can still choose to stay at lodges that protect wildlife and also improve the lives of those in surrounding communities.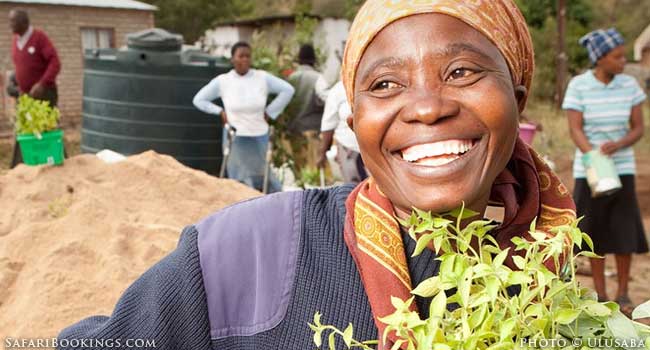 Companies like Wilderness Safaris frequently engage in joint ventures with neighbouring villages. Londolozi has their 'Good Work Foundation'. Ulusaba runs an NGO called 'Pride 'n Purpose'.  There are many ways that Africa's leading safari companies get involved and make a difference. And by supporting responsible operators you know that your all-inclusive safari has no hidden costs. Either for you or the people in the regions you visit.
Book Your All-inclusive Safari
There are so many choices! If you are thinking of booking a safari, contact us at SafariBookings and we will assist you with your plans.