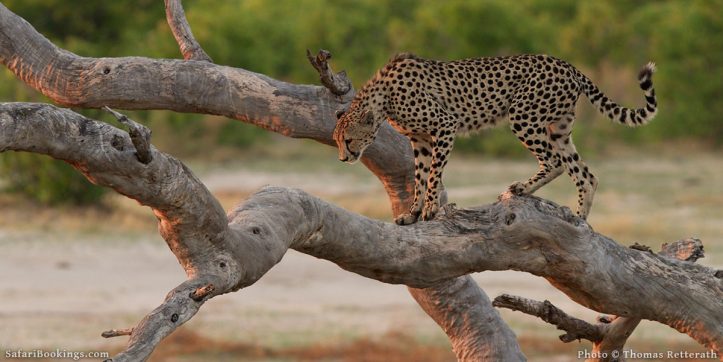 10 Best Places to Locate Cheetah on Safari

By
Patrick Brakspear
Patrick has been an Africa travel specialist, based in Australia, for over 10 years and prior to that was a safari operator in Mana Pools in Zimbabwe.
Most people list the leopard as the most elusive of the big cats to locate on safari. In truth, cheetah on safari can be even more difficult to sight because their population is less abundant. Regular sightings of cheetah on safari are usually sporadic and local, hence they are limited to only a few regions where the habitat and predator pressures are most favorable.
If cheetahs are on your must-see list, here are SafariBookings' tips (in no particular order):
1.  Masai Mara Game Reserve, Kenya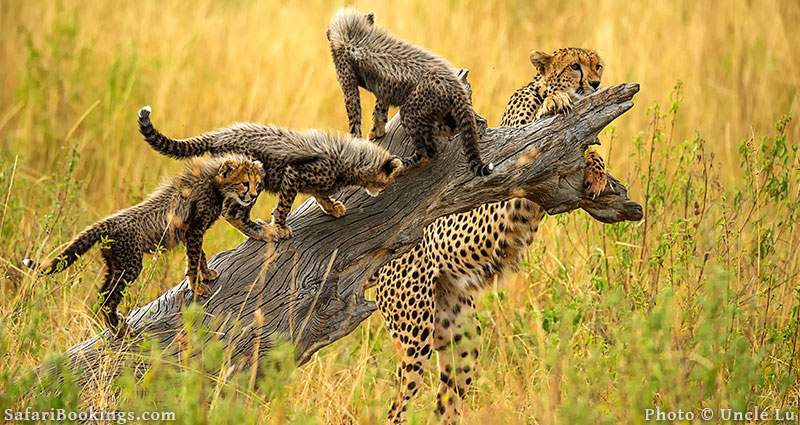 Cheetah sightings occur regularly at Masai Mara GR (and surrounding conservancies, like Olare Orok, Mara North, and Naboisho) and also at Serengeti NP, northern Tanzania
2.  Lewa Downs, Kenya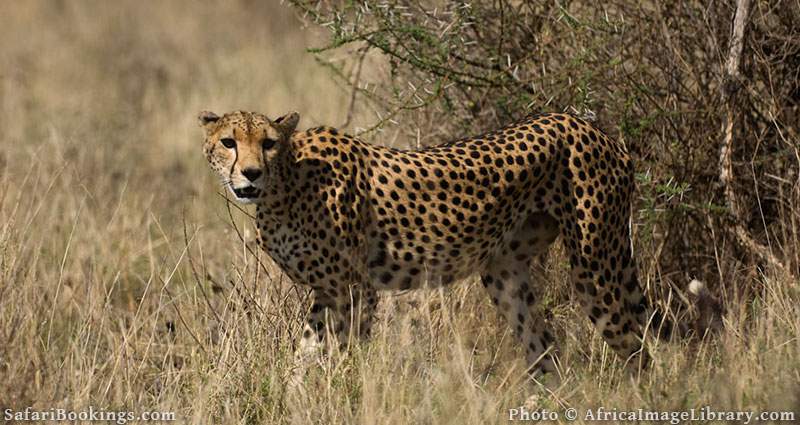 Lewa Downs is renowned for its excellent cheetah sightings and recently removed the fence barriers with its neighbor, Borana Ranch – extending this ideal cheetah habitat even further.
3.  Okavango, Kwando, Selinda & Savute, Northern Botswana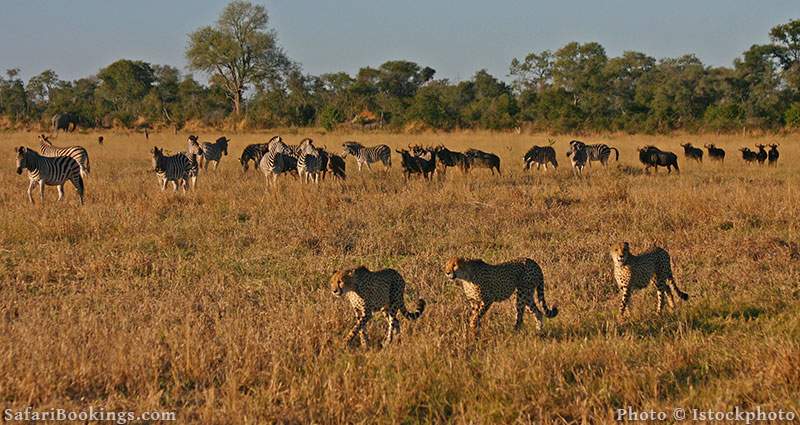 This vast region offers good opportunities for cheetah and, as a result, safari goers enjoy regular sightings.
4.  Private Reserves in Kwa-Zulu Natal, South Africa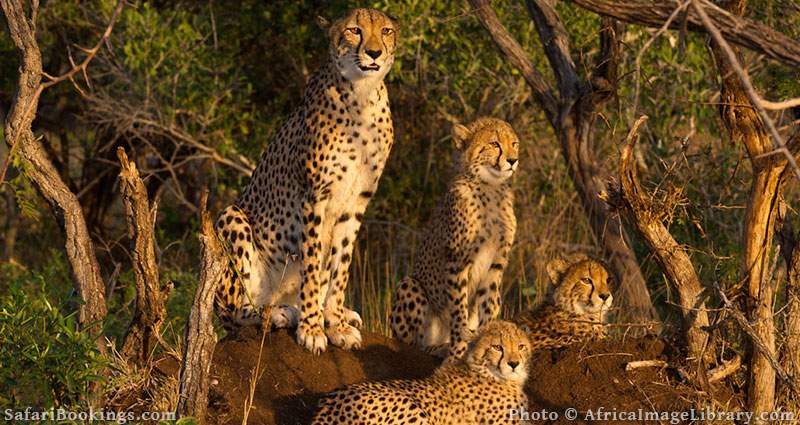 A number of private game reserves in this province of South Africa re-introduced the cheetah and populations are doing well.
5.  Private Reserves in the Eastern Cape, South Africa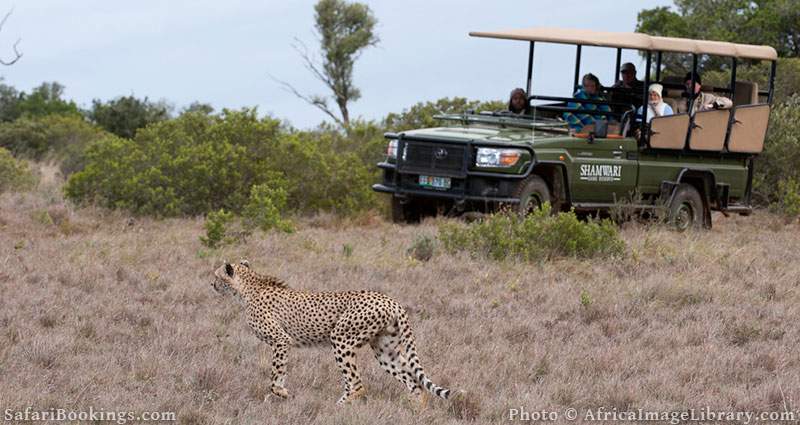 In the South African province of the Eastern Cape, cheetah populations benefit from private ownership. There are consistent cheetah sightings at a number of the reserves in the region.
6.  Etosha National Park, Namibia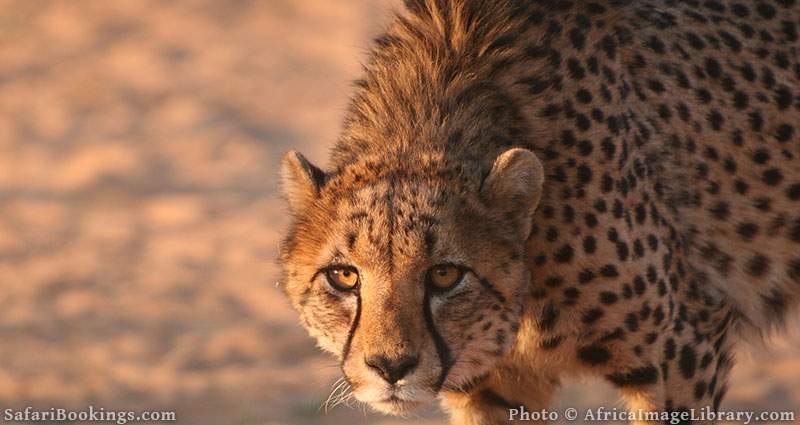 With its arid open grasslands, Etosha supports a good population of cheetah and is consequently the largest repository of these speedsters in Namibia.
7.  Okonjima, Namibia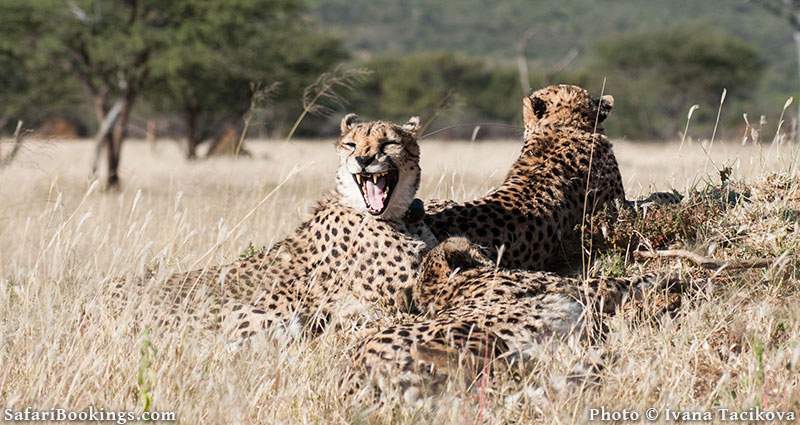 Okonjima is home to the Africat Foundation and is a significant rehabilitation center for cheetah. Although it is not a safari destination per se, it is a wonderful stopover for anyone travelling by road to Etosha.
8.  Central Kalahari Game Reserve, Makgadikgadi & Nxai Pan in Botswana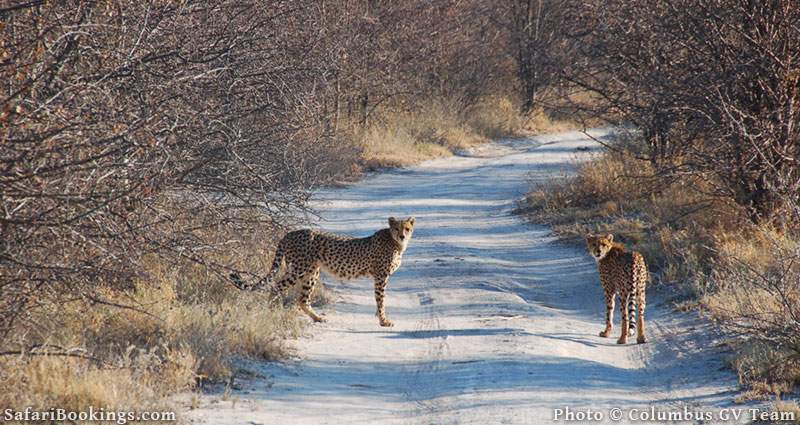 With ample prey species (especially springbok) and open grasslands, the Central Kalahari, Makgadikgadi and Nxai Pan region in Botswana is a good place seek out cheetah. Make sure to heck out Deception and Passarge Valleys, Piper & Tau Pans.
9.  Kafue National Park, Zambia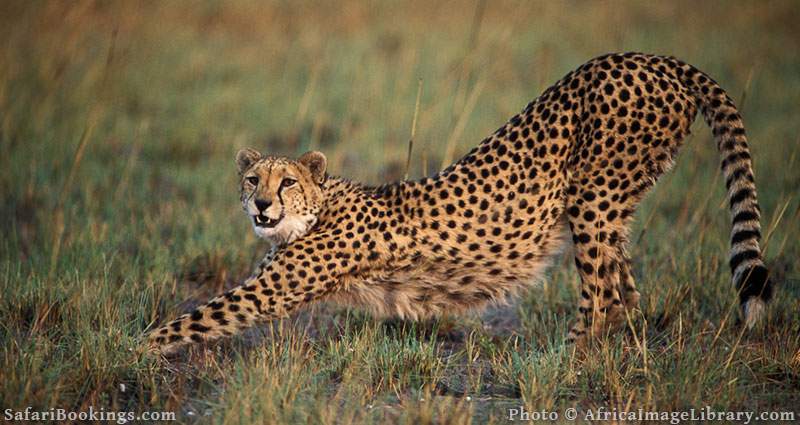 Cheetah are found throughout the Park, however they come into their own in the northern Busanga Plains region of Zambia.
10. Ruaha Nantional Park, southern Tanzania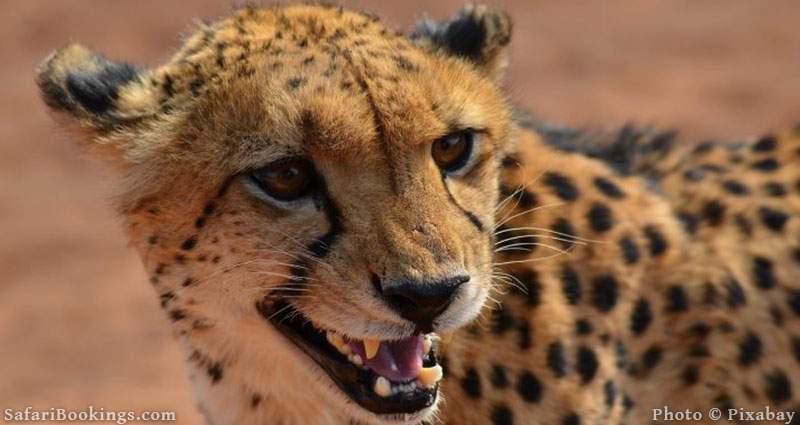 Despite the dense predator numbers of lion, leopard and wild dog, Ruaha NP (in Tanzania) is still a good location to seek out cheetah on safari. It is important to note is that you should go there in the dry season, for better visibility.
So now that you have our list of the 10 best places to spot cheetah on safari, why not choose a destination and book a safari tour? Bring a good camera and click away!

By
Patrick Brakspear
Patrick has been an Africa travel specialist, based in Australia, for over 10 years and prior to that was a safari operator in Mana Pools in Zimbabwe.