The words "family" and "safari" do not usually go hand in hand. It can be challenging to find family-friendly Safaris that are accessible and safe for the whole family, while also providing enough diversions for the kids. Not to worry, SafariBookings is the go-to online resource for planning a safari. We know, firsthand, the ideal safari destinations for families to experience the breathtaking beauty and wonder of African wildlife.
For starters, South Africa is certainly your best bet for the whole family. The country is almost entirely malaria-free and generally has good roads, infrastructure and transport links. South Africa also has as a number of parks that allow self-driving. The following is a rundown of South Africa's best family-friendly safaris.
1. Pilanesberg National Park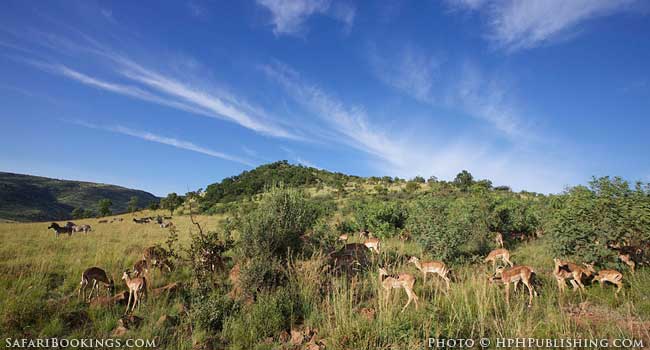 Pilanesberg National Park is the most accessible of the family-friendly safaris on the whole African continent. It's also an easy 2-hour drive from Johannesburg and an hour-and-a-half from Pretoria.
There's a range of very affordable accommodations inside the park. This includes self-catering chalets that accommodates up to five people. And even the cheapest lodges and camps have swimming pools and playgrounds. Most of the accommodations are fenced in, so you won't get any unwanted visitors stalking you or your little ones. There are a number of tar roads through the park and around many of the wildlife hotspots. Pilanesberg gets very busy during the school holidays, but the abundance of Big 5 makes up for that. If you want to really get that sense of "wild Africa" Pilanesberg isn't for you. In case you want your whole family to see the Big 5 as quickly and painlessly as possible, look no further.
37 Pilanesberg National Park Tours
2. Shamwari Game Reserve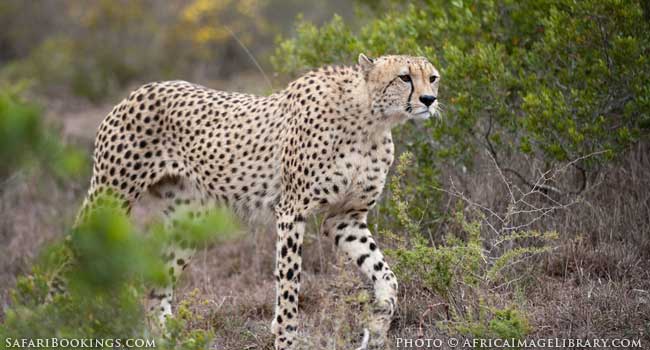 Shamwari Game Reserve is a little pricey. It's one of the most family-friendly safaris of South Africa's luxury private game reserves. The reserve is an easy hour or so drive from the city of Port Elizabeth.
Inside Shamwari, Riverdene Family Lodge is specifically geared to families. Seven of the nine rooms are interleading; there is a pool, a supervised jungle gym, a children's playroom and a nanny service. Unlike Shamwari's other lodges, there is a perimeter electric fence.  Children can also engage in the special "kids on safari"  program. The program will take them to the Animal Rehabilitation Centre and Born Free Big Cat Sanctuaries within the reserve.  For any of the child-friendly features, Riverdene and the whole of Shamwari still exude exclusivity and bush tranquility. And the Big 5 are pretty much guaranteed.
3. Addo Elephant National Park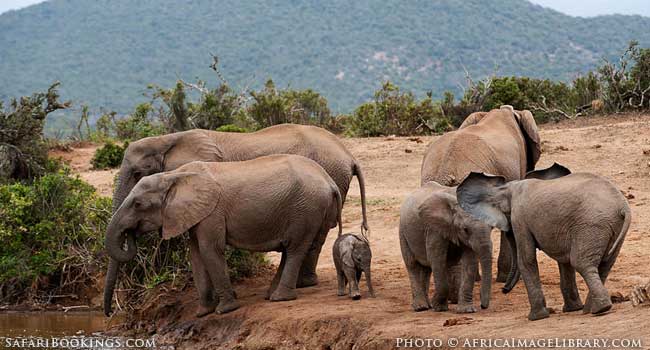 Addo Elephant National Park does exactly what it says on the tin: it's absolutely overflowing with elephants - with herds sometimes numbering around 100. The rest of the Big 5 are all here too. You can even see sharks and whales (at the right time of year) from the coastal sections of this big and much-loved national park. You can get to Addo from Port Elizabeth in less than an hour by car. Once inside the park, there are a number of tar roads and cheap camping and self-catering options.
The cheapest and most cheerful of the bunch is Addo Rest Camp, which is more like a small village. It has 64 rooms and 30 camping pitches, a well-stocked shop, a restaurant and even a floodlit waterhole, so you can spot the wildlife without having to even get into the car. Like all of the Eastern Cape's parks and reserves, Addo is malaria-free.
20 Addo Elephant National Park
4. Kruger National Park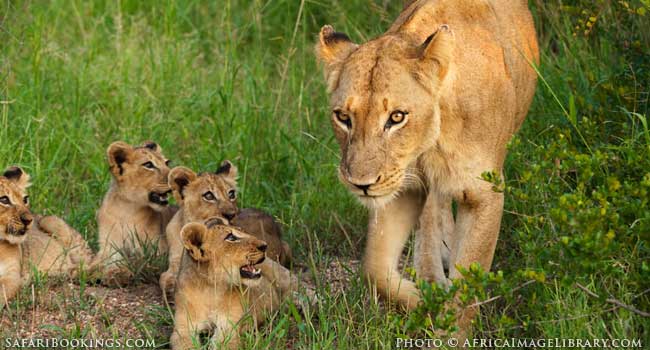 Kruger National Park is one of South Africa's biggest parks and certainly its most well-known. And it is also one of its most accessible. It's an easy 4-hour drive from Johannesburg or Pretoria. Or take a 55-minute flight from Johannesburg to Skukuza on the fringes of the park, with multiple flights operating daily.
Within the park itself, there are a number of tar roads and - like all of South Africa's national parks - Kruger is open to self-drivers. The Big 5 are all here in abundance and remarkably easy to spot, considering the size of the park. Jock Safari Lodge, themed on the much-loved South African children's book Jock of the Bushveld, is a particularly great accommodation option for those with young kids. As is Kapama River Lodge, where families go on their own exclusive game drives, and rangers facilitate child-friendly activities, like spoor casting.
5. Madikwe Game Reserve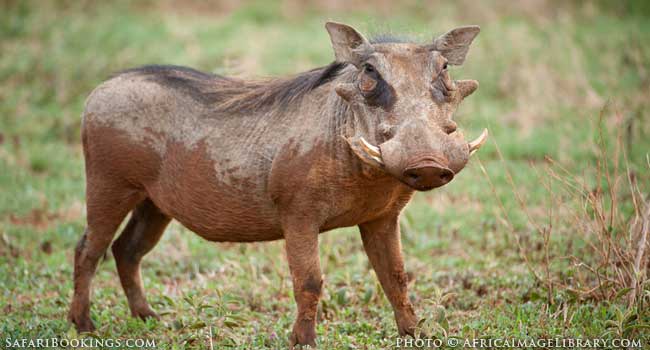 Madikwe Game Reserve is malaria-free and certainly the best private game reserve in South Africa's North-West Province and great for a family-friendly safari.  Covering an area that used to be abandoned farmland, it is now bursting with big game. A true triumph of conservation. Madikwe is approximately a 4-hour drive from Johannesburg and 2 hours from Gaborone, across the border in Botswana. Or you can fly in from Jo'Burg in an hour.
Madikwe is also close to Pilanesberg National Park and Sun City. Easy to make it a part of an itinerary that includes all three. Jaci's Lodges, in particular, cater to children of all ages. They provide special "Jungle Drives" for kids under four years old. There is also the "Children's Safari" - for slightly older kids. The Children's Safari teaches them valuable lessons about the bush, including survival techniques, tracking and bush medicine. Children are given lots of special attention at Madikwe River Lodge.
Let us help you find the perfect Family-friendly Safaris
Are you ready to embark on an amazing family adventure? Let us help you create some unforgettable memories. To plan the family-friendly safari of a lifetime, check out our South Africa Safari Tours and Packages.