After a couple of hours of relentless marching up and down slippery, muddy jungle slopes during our golden monkey tracking experience, we finally got our first glimpse of the creature we'd been zig-zagging through the forest in search of. At first it was just a red-gold blur of movement through the trees, but as the monkeys grew used to our presence they relaxed and turned their attention back to finding lunch. I was tracking golden monkeys in Uganda. Although most people come to Uganda to track gorillas and chimpanzees, I was quickly coming to the conclusion that golden monkey tracking was every bit as exciting and rewarding as doing the same with their bigger cousins.
Why Golden Monkeys should not be ignored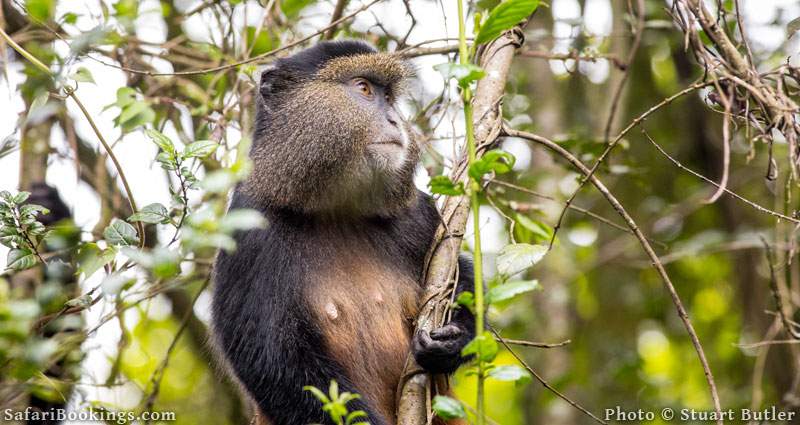 It must be tough being an attention seeking golden monkey. No matter how hard they try, they just don't seem to gather much of a fan base. In order to grab our attention, the monkeys have tarted themselves up in an amazing multi-coloured coat of rusty red, fiery oranges, shadowy blacks, tints of blue and, yes, even some gold. In certain places they have been habituated to humans and will happily jump and prance around Homo Sapien visitors without a care in the world. And yet, despite all the golden monkeys' best efforts, we largely ignore them. Indeed, so overlooked is this gorgeous primate that until very recently the golden monkey was considered just a novelty sub-species of the more wide-spread blue monkey. So why should an animal, so attractive and entertaining to watch, be so blanked by us, celebrity-obsessed humans? Well, unfortunately for the golden monkey, it chose to make its home in the high, cloudy volcanic forests in and around the Virunga mountains of Rwanda, Uganda and the eastern Democratic Republic of the Congo (DR Congo or DRC). And these forests are also home to that most enigmatic of all primates: the mountain gorilla. So, while all the monkey business focuses on mountain gorilla tourism and conservation, the golden monkeys play in the shadows with only few human visitors making the effort to go and see them.
While the endangered golden monkeys occur throughout the Virungas and surrounding areas, there are currently only two parks with troops habituated for tourist visits. We've given more detail on these below.
Best Place #1 to see Golden Monkeys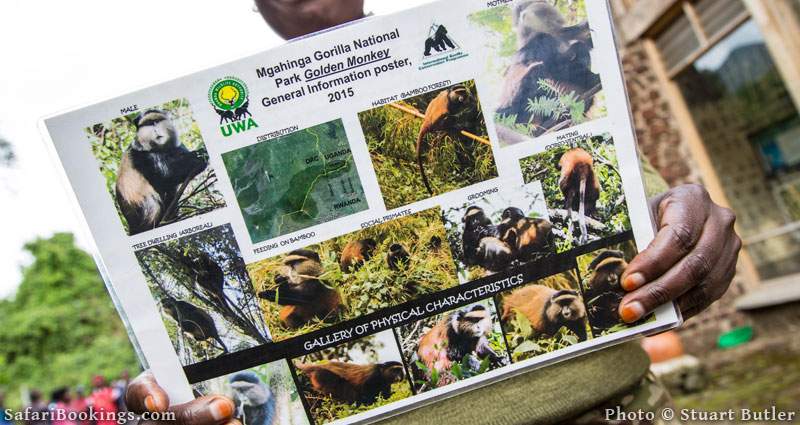 Mgahinga Gorilla National Park, Uganda: Despite the name, many people would say that Uganda's smallest national park actually offers better golden monkey viewing than it does gorilla viewing. There are two types of monkey viewing on offer here. The standard visit gives you just an hour in the company of the little fellows and is similar to the golden monkey visits on offer in Rwanda. Much more interesting, and unique to Mgahinga, is the far more in-depth 'Golden Monkey Habituation Experience'. The monkeys here have been at the center of a long running study into their behavior. By signing up to the habituation experience, you get to spend four hours in the presence of the monkeys and follow the scientists around as they study them. Not just does this give you the chance to learn a huge amount about golden monkey behavior, but it also offers a rare 'behind the scenes' insight into primate science.
Recommended Ugandan golden monkey trekking tours include:
Best Place #2 to see Golden Monkeys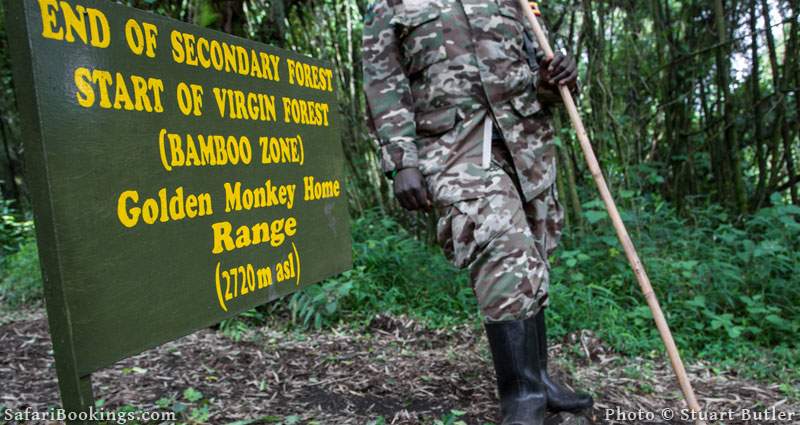 Volcanoes National Park, Rwanda: While most visitors to Rwanda's Volcanoes National Park rush straight off after their mountain gorilla visit, the more sensible choose to stay on in the park for another day and visit the golden monkeys. The experience here is similar to the standard viewing offered at Mgahinga, but being in Rwanda, it's maybe a little more polished and the walking is easier and often shorter than in Uganda. There are two habituated troops. The larger, and most frequently visited troop, is Sabyinyo. This group consists of about 80 to a 100 monkeys.
Recommended Rwandan companies offering golden monkey trekking include:
Things to Know when you go Golden Monkey Trekking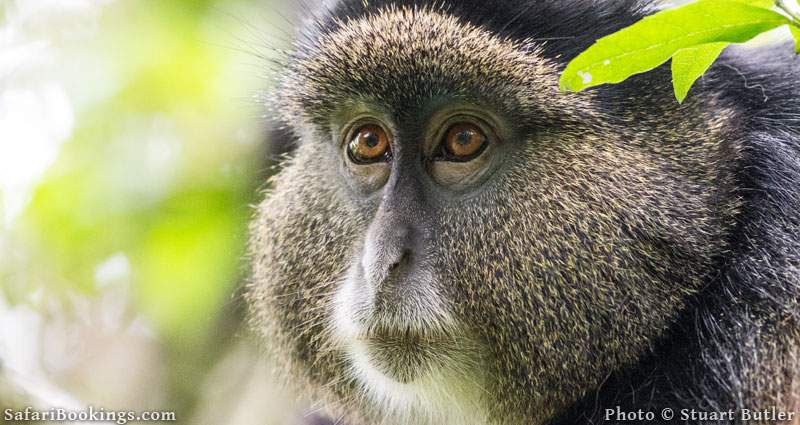 Golden monkeys are much more active than gorillas, and you'll often have to move quickly through the tangled forest in order to keep up with them. In many respects it's more like chimpanzee viewing than gorilla viewing.
Standard visits are limited to one hour.
There is no limit to the number of people who can do a golden monkey trek. Having said this, it's rare to have more than a handful of people in a group.
There is no minimum age for a visit. So, if you're travelling with your children, this is one primate experience they can enjoy with you. Take note though that young children will likely find the walking pretty hard going.
Standard golden monkey trekking costs US$100 in Rwanda and US$50 in Uganda. The habituation experience in Uganda costs $100.