​Popular Routes
– Lesotho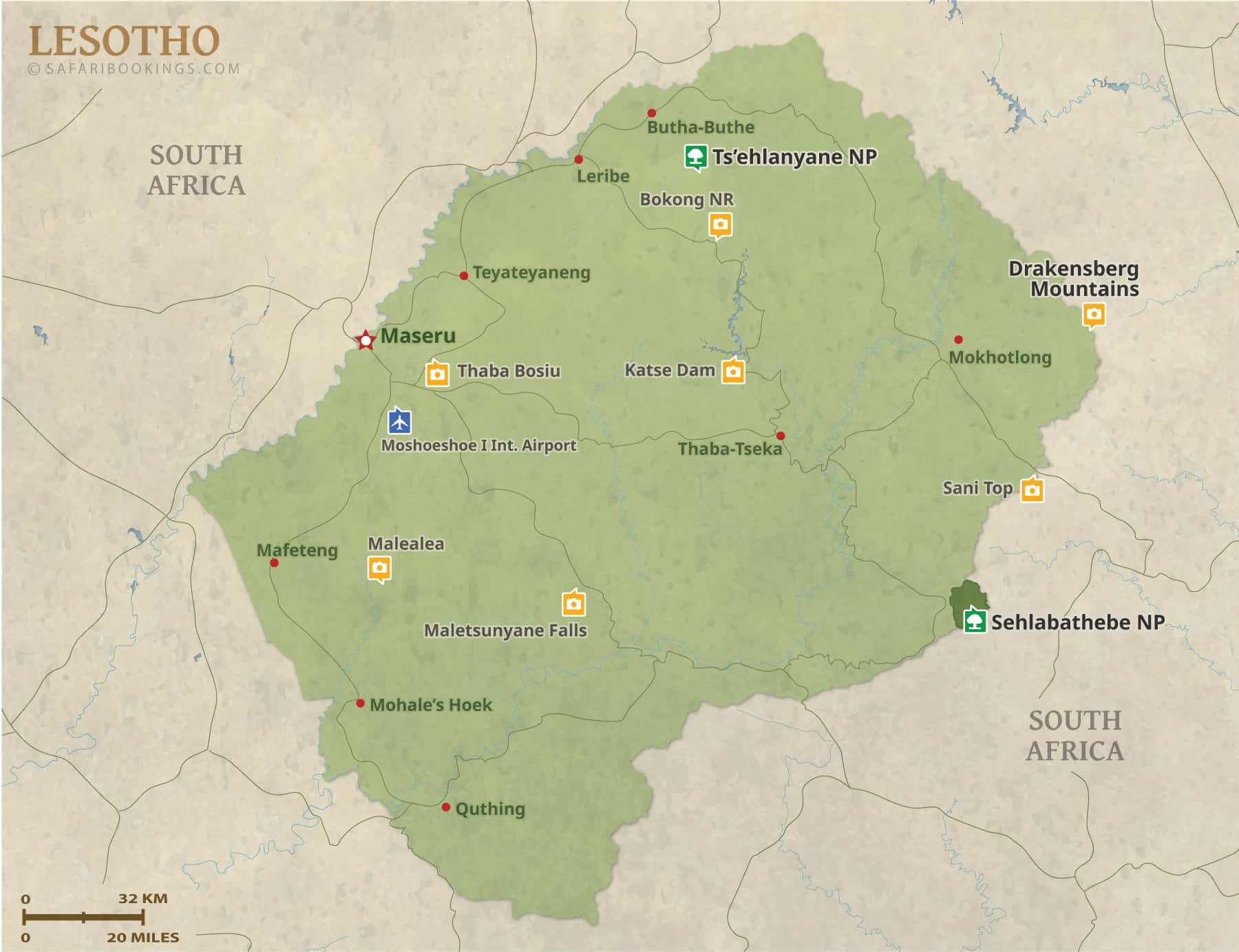 Travelers rarely visit Lesotho on its own. Outdoor enthusiasts and those looking for an off-the-beaten-track adventure should consider adding a 4x4 road trip into Lesotho to a South African itinerary.
Lesotho's Best
(1.5 to 2 weeks)
The itinerary takes in some of the region's best destinations for hiking and pony trekking. Other popular activities on this route are mountain biking, 4x4 driving and fly fishing.

Destinations:
Northern Drakensberg

(2 to 3 days)

is a great hiking destination in South Africa's most dramatic mountains
Underberg

(1 to 2 days)

in South Africa is located in the rolling foothills of the Southern Drakensberg
Sani Top

(1 to 2 days)

and Africa's highest pub are reached via the famous 4x4-only Sani Pass connecting South Africa with Lesotho
Katse Dam

(1 day)

is the highest dam in Africa and an engineering marvel
Ts'ehlanyane National Park

(2 to 4 days)

offers several trails for hiking and pony trekking from Lesotho's top lodge
Maseru

(1 day)

is Lesotho's capital and a great place to buy some souvenirs
Kimberley

(1 day)

is South Africa's diamond city and home of the Big Hole

Popular add-ons:
Malealea for pony trekking and cultural village visits
Maletsunyane Falls for seeing one of the highest waterfalls in southern Africa
Sehlabathebe National Park for untouched wilderness in the Maloti-Drakensberg World Heritage Site
Want to Visit Lesotho?