Go Touch Down Travel & Tours
4.4/5 – 143 Reviews
Offices In:

United States

Canada

Size:

20-50 employees (Founded in

2010

)

Tour Types:

Small & medium group tours (Mid-range & luxury)

Destinations:

Price Range:

$300 to $800

pp

per person

per day

(USD, excl. int'l flights)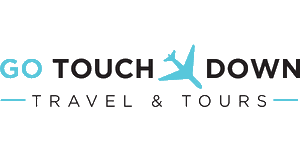 Go Touch Down Travel & Tours
Rating Breakdown
Bonnie
–
US
Visited: November 2022
Reviewed: Jun 16, 2023
Email Bonnie | 65+ years of age | Experience level: first safari
The review below is the personal opinion of Bonnie and not that of SafariBookings.
A memorable experience
This was the trip of a lifetime thanks not only the countryside and wildlife but to the guides, drivers and staffs who were knowledgeable, friendly and helpful in any way possible. Despite some check-in issues on arrival in Johannesburg and waiting for our pickup the next day, the hotel being right next to the airport was very convenient. Our safaris and lodgings differed in locations and in atmosphere. Driving between them was a good way to get an idea of the countryside.
Overall, this was a good value for the money
Communications before the trip ( which began pre- Covid) were good even though dealing with different people for various functions over a few years time.
Bob S
–
US
Visited: December 2022
Reviewed: Jan 25, 2023
Email Bob S | 50-65 years of age | Experience level: first safari
The review below is the personal opinion of Bob S and not that of SafariBookings.
Tshukudu ROARS, Hamala closed, Seasons Resort NOT!!!
Our tour started off poorly when we were met by our tour guide to find out that we would not be travelling to the Humala Lodge. We understand "things" happen, but we were surprised, as was the tour guide, Thabo, that we were not informed by Touchdown Tours in advance. As luck would have it, thankfully they decided to move us to the Tshukudu lodge for 7 days. A simple email in advance from their customer service department certainly would have been appreciated. Not a good way to start a trip!

The Tshukudu lodge is beyond words. The accommodations, the people, the food, the "bush" bar, the game drives, simply put, how about 10 STARS!!!! Karmin and her staff made sure everything was perfect. Our game guide, Tyler, was INCREDIBLE. His knowledge of the animals, the bush and even the dung beetles was AWESOME. I could have listened to him forever!! The staff at the lodge were great, especially Dolly, Bongani and the young lady who made the BEST eggs on the morning buffet!!! We did 6 days of drives, early morning and evening. No 2 drives were alike. We were able to find the BIG 5 and then some. Again, Tyler made these drives SPECTACULAR!!! During our downtime, our tour guide, Thabo made sure our time was occupied with side trips. We were saddened to leave this lodge, especially with what lied ahead.

The Seasons Resort is NOT a resort, a major disappointment. It is a timeshare community with a couple of townhomes reserved for guests. The rooms lacked WIFI, phone to contact the front desk and no safe to lock up our valuables. The room we had was the furthest from the lodge as you could get. Add to that, the pathway was dimly lit, you walked on cobblestones and the walk to the street was at least a 20% incline (wet weather made this dangerous). We complained about this unacceptable situation and spoke with Touchdown Tours customer service. We were told they would look into this and we even asked to be moved to a hotel. Sadly, our complaint fell on deaf ears as NO ONE FOLLOWED UP ON THS!! The side tours that we went on were really nice. 2 of them were advertised as ½ day tours, but realistically, they were only 2 hours each (Walk with the Elephants and Monkey Sanctuary). Had we known about this, we could have flown home a day early rather than being sequestered at this "resort". Luckily, our tour guide, Fabian, tried his best at making a bad situation better.

The people really made this tour!! Thabo and Fabian were AWESOME tour guides. The entire staff at Tshukudu made our time there EXTRAORDINARY. You MUST have Tyler as your game guide!!!! You MUST have Thabo as your tour guide!!!! Yep, we loved these 2 people!!!

So, would we book this tour again? Probably, but minus the time at the Seasons resort. I think Touchdown Tours should quit misleading people by calling this a resort, call it what it is, a townhome community! Our airport hotel bested this resort easily!!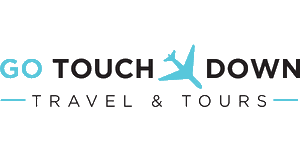 Reply
from

Go Touch Down Travel & Tours

Posted on Jan 25, 2023

Hi Bob,

Totally agree with you!! Thank You for taking the time to review the tour.

We do not use Seasons anymore and book clients into JNB Hotel on Day zero arrival (the pre nights before tour, and its walking or short shuttle distance). After Covid, the Seasons Resort focussed on the local market, and it's not for our International clients. I see that you had many excursions booked after your tour (elephant, monkies, lesedi, cradle of humankind, etc), hence they kept your booking at Seasons (location near the excursions).... That's a Pity !! Difficult time of the year to change that too (Dec holidays).

Re Humala - regretfully we found out as you did, during the same time, but we did email you on Dec 28th at 9:06 AM EST. Day 1 of your arrival. We wish we could have emailed you sooner, but you and the email arrived the same day we see.

If you ever travel with us on any tour in the future we will approve a $350 Travel Voucher to compensate for the inconvenience.

Kind Regards
DB
Tim & Donna
–
US
Visited: October 2022
Reviewed: Nov 22, 2022
Email Tim & Donna | 50-65 years of age | Experience level: first safari
The review below is the personal opinion of Tim & Donna and not that of SafariBookings.
Guides very good, accommodations and food in Cape Town terrible!!
It's too bad that we have not gotten much of a response from go touch down on our intial complaint and no refund on the less than accepble hotel in Cape Town. The Stillness manor and spa was a 2 star rating at best rooms were dirty mold in bathroom (shower) and food was poor.
We were promised the Bel Moroc a upscale hotel and at the last moment changed to the Stillness. We were very disappointed at this change and not being offered compensation for the change!
Two of the complainers about the van being cramped have been compensated!
it's too bad that such a nice tour turned out at the end to be so disappointing!
We await your response.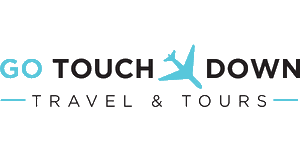 Reply
from

Go Touch Down Travel & Tours

Posted on Nov 22, 2022

Dear Tim & Donna,

Thank you for taking the time to review us. We are sorry to read that our communication with you during your tour was not resolved while traveling. Please know, as per your original sale docs you were not charged to be moved from Inverness (see page 4 of sale docs). That being said, we want you to be happy, and it seems that the last room of your stay was not up to standard. We have spoken to the CEO and he has approved a $150 Amazon gift card to be sent to you. Kind regards GTD Corporate
Linda
–
US
Visited: April 2022
Reviewed: May 27, 2022
Email Linda | 65+ years of age | Experience level: first safari
The review below is the personal opinion of Linda and not that of SafariBookings.
Agency presents a picture of the tour that exceeds expectations and reality
Safari - The Seasons hotel fair. Only positive is the food. A/C and TV not working, no hair dryer. Needs updating. The tent camp was a unique experience that was very nice. Our safari guide, Tandi was excellent. There were only 2 of us at the hotel which was sad. No choice in the meals, but they were good. The lion enclosure was a disgrace. Very small fenced in space with several lions laying around. Our guide was knowledgeable, but his actions disintegrated as the week passed on.
Capetown - great overview of the city and had a wonderful guide in J.P. J.P. was outstanding; knowledgeable, timely, professional; perfect. Showed us everything on the itinerary and we were not disappointed. The hotel staff and food was excellent. The chef made us ostrich one evening and it was well prepared and delicious. Hotel does not have elevators, only cement stairs, which should be told to guests beforehand. Only one guest room on the main floor. Although the hotel was nice I would have preferred to stay in the city where more shops were readily available and you could walk around the city and talk to residents. The location is on the beach, but isolated. Only one small shopping area and it was quite a walk from the hotel.
Disclaimer
All corporate and/or tour info is provided by Go Touch Down Travel & Tours, not SafariBookings
The tours offered by Go Touch Down Travel & Tours are subject to their terms & conditions