Gosheni Safaris Africa
5.0/5 – 382 Reviews
Located In:

Size:

10-20 employees (Founded in

2009

)

Member Of:

Tanzania Association of Tour Operators

Tour Types:

Custom mid-range & luxury tours that can start every day

Destinations:

Price Range:

$175 to $500

pp

per person

per day

(USD, excl. int'l flights)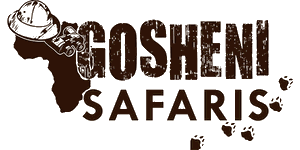 Jose Novo
–
ES
Visited: October 2022
Reviewed: Oct 21, 2022
Email Jose Novo | 20-35 years of age | Experience level: first safari
Profesionalism and Great service
We did a 5 days Safari with Erasto guide knowing Serengeti, Ngorongoro and Tarangire. Erasto has a really good level of spanish and huge knowledge of the animals life. During the safari, he was sharing very interesting comments. Great view to find the hiden animals. He has been very pleasant and always with a smile. 100% recommended.
Nikita
–
Visited: October 2022
Reviewed: Oct 18, 2022
Email Nikita | 20-35 years of age | Experience level: first safari
Very experienced, responsive and flexible to clients needs
My husband and I cannot say enough good things about this company. We started planning our safari trip earlier in 2022 and reached out to a number of different companies. Gosheni was the best in terms of pricing and what they offered. Peter was a terrific communicator. He was very accommodating and flexible with our itinerary.

From the moment we landed in Tanzania to the moment our safari trip came to an end we had the most seamless experience. I had asked Peter to arrange to have some one pick us up at the airport. Our driver, Jesse, was waiting for us as soon as we exited the terminal and took us to our private airport transport. He made us feel so comfortable and ensured we were comfortably dropped off to our rooms in the hotel.

The safari itself was incredible. Our tour guide, David, was very experienced. He had very good knowledge of wildlife and was a terrific spotter. We got to see all the wildlife we came to see and more! And we learnt alot about wildlife from him. He went above and beyond for us and we cannot thank him enough. For example, we really wanted to see a black rhino (which are limited in numbers) and on the last day he managed to spot one in the distance!

David also made sure that we got to see the wildebeest migration. The day we went to see the crossing there were a number of other groups also waiting to see this but many of them missed out. David expertly practiced patience and he eventually spotted the crossing in the distance! This was the most exciting experience and one I will never forget.

The days were long and involved ALOT of difficult driving, but David carried on always prioritising our comfort and experience. He was a very experienced guide and I am grateful we were allocated someone with his knowledge, experience and patience.

Our accommodation at each location was very beautiful, clean and comfortable. Waking up to the sounds of lions, or to elephants wandering outside our rooms was an experience I will never forget.

The number and diversity of wildlife we got to see during this trip was unbelievable. This truly was a trip of a lifetime and Gosheni made it an unforgettable experience.

The only thing I would add is we did a masaii village tour (which we requested be added to the tour). Personally this was our least favourite part of the tour, and if I do another safari I would not do it again. The experience felt forced, awkward and we felt guilted into spending money. Please note however this is NOT a criticism of the company as this is something we requested be added on.
Francis
–
US
Visited: October 2022
Reviewed: Oct 17, 2022
Email Francis | 35-50 years of age | Experience level: first safari
First-time safari goer --------UNFORGETTABLE EXPERIENCE!!!
My wife set this up so I didn't really know what to expect. The experience was incredible. I know first hand from my past work in the tourism industry how to create wonderful experiences for clients. Our experience was above wonderful. From the greeting by the owner to the airline assistance they provided at our airport drop off, Gosheni truly delivered. Bariki provided an amazing experience--he was professional, knowledgable, skilled, and personable. It was unbelievable how his vision was so on point during safari--we kept saying he had "super" vision!
He was a great communicator and so much fun to hang out with for our 3-day safari! We would definitely use Gosheni again and request Bariki.
Melissa
–
US
Visited: October 2022
Reviewed: Oct 17, 2022
Email Melissa | 50-65 years of age | Experience level: 2-5 safaris
Amazing attention to detail and wonderful service start to finish!
We had the best experience with Gosheni Safaris Africa. They provided great communication and set the high bar for service and attentiveness. Every detail was well-taken care of---worth every penny. Bariki, our guide, completely made the experience so memorable. He often spotted the animals long before other game drivers and got us a front row seat in nature before the animals were spooked by all the activity of multiple 4x4s. Bariki was personable, informative, and lots of fun! You feel the Gosheni goodness from start to finish! Highly recommend GOSHENI !
Yahima
–
US
Visited: October 2022
Reviewed: Oct 14, 2022
Email Yahima | 20-35 years of age | Experience level: first safari
Amazing safari
This was a great experience. Our tour guide, William, was amazing. He was always on the lookout for animals.
Lukas F.
–
Visited: October 2022
Reviewed: Oct 13, 2022
Email Lukas F. | 20-35 years of age | Experience level: first safari
One of the best if not the best safari company in Tanzania
One of the best if not the best safari company in Tanzania. Everything was just fine. Before the trip we had a very friendly and well organized correspondence with the manager Peter. The safari itself went absolutely perfectly. Our guide Ombeni was super friendly and very professional. He is definitely an expert at his job. So I can really recommend this guy to you!
Jarron
–
Visited: October 2022
Reviewed: Oct 12, 2022
Email Jarron | 20-35 years of age | Experience level: first safari
An Incredible team providing a memorable Safari!
This tour exceeded all our expectations! Booking and paying for the safari was a seemless process thanks to Peter. He was very accomodating and easily added on a day hike up part of Kilimanjaro to the end of our tour.

The Safari itself was incredible! Jaw dropping unbelievable! Our guide William was so friendly and extremely knowledgeable. He had an impressive understanding of the wildlife and fauna, and was familiar with all the less traveled roads which ensured we saw all of the big animals within the first half of the day! William went out of his way to make sure that we had an unforgettable experience. We went with the luxury package and felt it was money well spent. The accomodation was very comfortable (and the food delicious). William even set us up a picnic lunch under the canopy of the Safari van with real crockery and wine!

An unforgettable experience thanks to an excellent company with wonderful staff. Thank you William and Peter for making our trip to special. Would highly recommend you book your safari with Gosheni tours!
Kevin
–
Visited: September 2022
Reviewed: Oct 11, 2022
Email Kevin | 65+ years of age | Experience level: over 5 safaris
Excellent service
When booking with a safari company based in Africa, a natural concern is that is it a professionally managed operation. Peter at Gosheni certainly was helpful and professional promptly responding to questions, changes, additions etc to a programme.

On arrival at Arusha their headquarters was a large compound with offices, a garden area to deal with de-parting guests, a large parking area for their vehicles. All very professional. Our 4x4 was Toyota Land Cruiser, as are most, comfortable 6 seats for us two, fridge and of course the pop up roof for game viewing.

And very importantly your guide. Ours was Roderick. He has driven the Serengeti for 12 years. He knew every likely spot, and the better times of day to improve chances at different places. His many years experience and knowledge shone through, he always seemed to pre-empt what game might do and get us in the perfect position. His English was superb and most importantly when spending 8 days in a vehicle with someone he was great company. He was a fine friend with whom we could share a joke with. I would thoroughly recommend him to use for any future clients. Guides vary greatly, we have had not so great in the past and know the difference. And the widlife, simply outstanding. From leopard and many prides of lion in Central Serengeti, lion with cubs numerous times, to the Mara migration crossing which was so spectacular. And two complete crossings, one lasting 20 minutes of mayhem with thousands of wildebesst, unbelievable.
And then after the return flight from North Serengeti to Arusha the driver was there waiting for us. On the journey I mentioned that Precision Air had cancelled our 13.30 flight tomorrow and moved it to 15.30, much later than we would like and I would have to contact them to see if there was an early flight. Immediately Jesse the driver said " I will contact the office, we will help". He took photos of my documents and texted them to the office. A while later the office replied, maybe 09.05 flight is that OK? Later they confirmed they had contacted Precision Air, all was changed. This was my booking, not part of our itinerary , but nevertheless your staff were prepared to assist and find solutions.

I wish more companies in the UK behaved in such a helpful way

Paula Mehta
–
US
Visited: October 2022
Reviewed: Oct 7, 2022
Email Paula Mehta | 50-65 years of age | Experience level: first safari
Spectacular Tanzania & Amazing Gosheni
An African Safari was part of my bucket list . And Gosheni delivered way beyond our expectations.

First Peter Roberts the owner painstakingly got back to me every-time without passing me on to any staff which he could easily have during our planning phase. He even took a few moments out of his busy schedule to meet us on the last day.

On arrival in Tanzania, his team delivered way beyond our expectations. From the point we stepped out of the the airport to the point we stepped back in we relished amazing hospitality.

Both the camps Acacia Tarangire & Acacia Serenity teams led by John & Omega went out of their way to make our stay comfortable. The warmth of the welcome itself blew us off. Wet towels, refreshing drinks , music & dance. The food was perfect too. From the crack of dawn, the team would serve us with a smile always . The tents were par excellence and very trendily decorated log cabin styles. Comfortable, spacious & very tastefully done up. Waking us to the roar of the lions & the scurrying feet of zebra grazing in the front yard , was a dream come true. One would think it just couldn't get better.

But actually it did. We were very very lucky to have got an extremely knowledgeable guide -William Augustino David. A Kilimanjaro Mountain guide as well as a Safari guide, William with a smile, made sure all our hopes for each day came true. Driving tirelessly, eagle eyed William would show us animals we did not know existed. I think I have never seen as many species of animals ever as we did with William. He even taught us the subtle differences in antelopes and I bet he is still laughing at our bungled responses as he quizzed us.

All in all , this is one stupendous holiday that will stay close to my heart forever as will this team that made it happen. They made sure we had absolutely zero things to complain about. Loved Tanzania , loved Gosheni & loved Peter, William, Omega, John & his team. You all will forever remain in our hearts along with spectacular Tanzania which we left behind today with millions of warm memories & a full heart.
Michael Stein
–
US
Visited: September 2022
Reviewed: Oct 1, 2022
Email Michael Stein | 50-65 years of age | Experience level: first safari
Best service ever!!! Well recommend.
Our tour was nothing but the best. Tour guide was very knowledgeable and most professional. He took care of every little detail up to a wine of choice for our safari picnic. I would totally recommend to all our friends who will be going to safari.
Disclaimer
All corporate and/or tour info is provided by Gosheni Safaris Africa, not SafariBookings