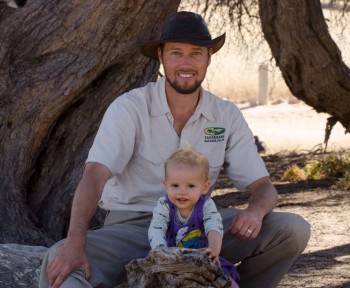 Tailor Made Safaris
5.0/5 – 233 Reviews
Located In:

Netherlands

Size:

5-10 employees (Founded in

2009

)

Member Of:

FGASA

,

TKZN

, MHCTO & EDTEA

Tour Types:

Self-drive mid-range & luxury tours

Destinations:

Price Range:

$86 to $377

pp

per person

per day

(USD, excl. int'l flights)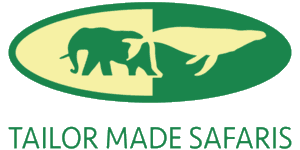 Rating Breakdown
Dirk
–
NL
Visited: September 2023
Reviewed: Oct 4, 2023
Email Dirk | 50-65 years of age | Experience level: first safari
An Unforgettable Journey Through Southeast Africa with Tailor Made Safaris
Our journey through Southeast Africa with Tailor Made Safaris was a priceless experience. The overwhelming natural beauty, the hospitality of the local people, the rich culture, the flavorful cuisine, and the incredible wildlife made this trip an unforgettable adventure. If you're seeking a journey that stimulates your senses and touches your heart, I wholeheartedly recommend a trip to Southeast Africa. Tailor Made Safaris ensured that everything went smoothly, allowing us to savor every moment of this remarkable journey.
Jurgen de Zeeuw
–
NL
Visited: August 2023
Reviewed: Aug 30, 2023
Email Jurgen de Zeeuw | 50-65 years of age | Experience level: first safari
A great trip with all the trimmings and as the name says "tailor-made"
We are back from our trip a week and a half and are still enjoying everything we have seen and experienced
The trip contained all the wishes we communicated about
The guesthouses and lodges were from good to very luxurious with good food and good service
Also the game drives were great with good guides who showed us all the animals on our list and told us a lot about them
We received an information book in advance with all addresses, information about country and customs, where we should be and nice advice about restaurants
Our adult daughters, who each had their own room or lodge, were also very enthusiastic about the accommodations and the trip
In short, this was the trip of a lifetime exactly as discussed only in superlative
Familie Wolst
–
NL
Visited: April 2023
Reviewed: May 14, 2023
Email Familie Wolst | 35-50 years of age | Experience level: first safari
Very personal advise, nice contact and guidance during the trip. A lot of knowledge and connections.
Being able to make the journey of our lives very independently with our family. We made our wishes and budget known and that resulted in a nice suitable trip. Everything neatly within budget and no nasty surprises during the trip. Everything is arranged down to the last detail. A beautiful travel book in advance and personal contact during the trip.

We thoroughly enjoyed the trip and there is nothing we thought about afterwards; if only they had arranged it differently. The accommodations were top notch, the activities great.

If we are ever allowed to go again, we will definitely go with Tailor Made Safaris.
Mark Z
–
NL
Visited: April 2022
Reviewed: Jan 13, 2023
Email Mark Z | 50-65 years of age | Experience level: 2-5 safaris
The experience of our trip was more than amazing thanks to Tailor Made Safaris
The anticipation of our trip started with extensive consultation with Tailor Made Safaris (which we already knew from two trips in the past) about what the trip should look like. They listened carefully and made a tailor-made trip that was completely to our liking. The communication was excellent, wishes and options were being exchanged all the time and little by little a perfect travel program was put together. Accommodation-categories were divided in basic/medium/luxury so there were options for every budget. We decided to do a mix of basic and a bit more luxury, which worked really well. After the booking a beautiful personalised photobook fell on our doormat, containing the full travel schedule with all relevant information regarding the trip/South Africa and some nice pictures. It was so much fun to receive this book which made us looking even more forward to the real journey!
Then the trip itself. It was wonderful, it really was. South Africa was only open for a week without too much Covid-restrictions when we flew there (yes we were a bit lucky). We started in Cape Town, a lovely city with nice tropical vibes. We climbed Lion's Head with perfect views on Table Mountain and saw the sun set at Signal Hill. We did a day trip to Boulder's beach to see the penguins. From Cape Town we flew to Durban, because Richard's Bay airport was still closed due to Covid-19. At Durban Airport we picked up the rental car and drove to St. Lucia. In this area we saw hippos in the lake as well as walking IN the village of St. Lucia. Furthermore we did some excellent game-drives in the Hluhluwe-iMfolozi Park. After St. Lucia we went to the private game reserves of Amakhosi and Manyoni. Over there we stayed in excellent lodges and had many game-drives. Important to say that all game drives during our journey were guided by very good, well experienced guides. However the guides in Amakhosi, Philip with his side-kick Jeremy, stole our hearts by adjusting every drive 100% to our wishes and doing their utmost to give us a fabulous meeting with some hidden lions. Nothing was too much for them!
Via, once again, a short stay in St. Lucia we drove to Drakensberg to stay a few days in the mountains where we were a bit unlucky with the weather but where we did a fantastic hike. We ended our 18 day trip in Johannesburg but before heading back to our home country we did another day of game driving at Pilanesberg. We simply couldn't resist the opportunity. There we saw, on our 16th and final game drive a leopard up close for one minute or so. It was a brilliant moment, the icing on the cake. Thanks Tailor Made Safaris for making this an unforgettable, very well organized journey. Your service was, once again, excellent, communication was transparent, and rental car, accommodations and all excursions were 100% well organized. It was fab. Looking forward to our next trip with you guys, probably in 2024!
Ruud en Marion Coomans
–
NL
Visited: October 2022
Reviewed: Dec 9, 2022
Email Ruud en Marion Coomans | 50-65 years of age | Experience level: first safari
Very professional and friendly organization, who know what they are talking about.
After 2 years of waiting (due to corona), we finally got to make our tour to South Africa at the beginning of October 2022. After expressing our wishes, our trip was put together. Before departure we had received a lot of information about our trip and you could always ask questions via the app or email. Nothing was too much. From the first minute to the last, everything was arranged down to the last detail. With our Nissan Xtrail 4x4 we were able to travel in a luxurious and relaxed way on roads that are not always comparable to those in the Netherlands. It took some getting used to driving on the left, but that went quickly. We made several game drives, where we encountered many animals, including lions, giraffes, elephants, ostriches, many birds, too many to mention all. A hippo and crocodile boat ride. A whale tour, departing from the beach, that alone was an exciting, rough and especially wet experience to get through the surf, once over the surf we were lucky enough to see jumping whales. A walk through the fig forest with a guide and snorkeling in the beautiful bay of Kosi Bay. Every day was enjoyable and we could recover from all the impressions in various luxurious lodges and cozy tents where the impalas, nyalas and warthogs walk around your accommodation. Everything, really everything was perfectly arranged Tailor-made Safaris. Nothing was missing and if there was something, the team was available and it was immediately arranged for you. In short, are you looking for your dream trip to South Africa? Then we definitely recommend tailor-made safaris.
We will now start sorting the approximately 6999 photos we have taken :-) This trip was truly UNFORGETTABLE! Tailor made safaris… THANKS!! and in particular Angela and Geert.
Ruud and Marion Coomans
Marina
–
Visited: August 2022
Reviewed: Sep 19, 2022
Email Marina | 50-65 years of age | Experience level: 2-5 safaris
An amazing tailor made holiday individually selected to give you the best experience
Having had to postpone twice due to Covid, we really were really looking forward to our South Africa trip. We are predominantly interested in the animals but also requested some down time for relaxing. The itinerary and experiences far exceeded our expectations and we couldn't believe what we got for our money. From whale watching to safaris on foot and horseback, everyday had a wow factor. Towards the end, Nick our trip organiser, built in a stopover at Thonga Lodge. A place I felt was as close to paradise as you can get. I can honestly say everyday surpassed the last. We did not want to do self drive so we were chauffeured every where. Everyone we met were keen to give us the best experience. We are already looking at next year and will definitely be going back to this company
Larry and Hanneke Rackwitz
–
NL
Visited: June 2022
Reviewed: Jul 15, 2022
Email Larry and Hanneke Rackwitz | 65+ years of age | Experience level: over 5 safaris
Very reliable and customer driven tour operator!
Again a beautiful and perfect organized safari trip in KwaZuluNatal by Tailor Made Safaris. A very varied travel program and beautiful lodges at top locations with an excellent price-quality ratio. Very professional approach and guidance during our trip. Beautiful accommodations with customer friendly and professional staff/safaris guides and trackers. Again Tailor Made Safaris deliver what they promise!
Suzanne
–
NL
Visited: April 2022
Reviewed: Jun 4, 2022
Email Suzanne | 50-65 years of age | Experience level: over 5 safaris
Trip was organized custom made AND beyond expectations!
Tailor Made Safaris excel in providing personal services.
Their communication is transparant. Prior to our journey we were given a personalized book containing all kinds of relevant information.
Good value for money, very neat accommodations in various priced categories. The game drives were well organized with well-versed rangers.

Bram & Lotte
–
NL
Visited: November 2021
Reviewed: Dec 27, 2021
Email Bram & Lotte | 20-35 years of age | Experience level: first safari
Unforgettable wildlife experience with an excellant Guide, wish i could go back tomorrow!!!
We booked tree trips at Tailer Made Safaris, a privat trip to the nearby wild park/a privat trip to the wetlands and a privat horse ride true a wildlife park. In one word unforgettible experience!!! Geert is great guy to spend te the day with! Very knowledgeable about wildlife/nature because of he is a biologist, we learned so mutch new stuf! Also professional and always aware of the envirement and safety. He has a gift, spotting wild life way earler than anybody i have ever met. Food was excellent, service was excellent, everything was taken care of. We know for sure that we will come back cause there is so much more to do. Can you amagine riding on a horse on the savane en encoutering all kind of animals such as zebra's antilope monitor lizard. Having a braai on top of an mountain surrounded by elephants. Having a picknik at the beach and swimming in the ocean. Like i sayed, awesome adventures, i will never forget it!!!
Ton van Loosdregt
–
NL
Visited: March 2020
Reviewed: May 11, 2020
Email Ton van Loosdregt | 65+ years of age | Experience level: first safari
It was a very beautyful trip
In early December 2019 we booked a tour with Tailor Made Safaris based in St. Lucia. Before departure in March 2020, we had already received a lot of information about our trip. It has been a wonderful time where all the arrangements made in advance were arranged to perfection. We've been on several game drives, been on a boat to look at crocodiles and hippos, rode on horseback through the bush (very highly recommended, even if one has never been on horseback before). One of the highlights of our tour was a stay at Thanda Safari Lodge where Tailor Made Safaris arranged a special offer for us. This lodge was voted the most luxurious lodge in South Africa in 2013. It is in the middle of the bush with beautiful sleeping arrangements, a private swimming pool where elephants once came to drink during our stay, delicious food and drinks. Two game drives a day were also included, we encountered a lot of animals, including lion, cheetah and leopard. After that we unfortunately left when South Africa went in lockdown due to the corona virus. Tailor Made Safaris ensured that, despite all kinds of obstacles, we arrived in Johannesburg on time to take the last plane home. Next time we will definitely go back with Tailor Made Safaris. Ton and Ellen van Loosdregt, Nuenen

Disclaimer
All corporate and/or tour info is provided by Tailor Made Safaris, not SafariBookings
The tours offered by Tailor Made Safaris are subject to their terms & conditions