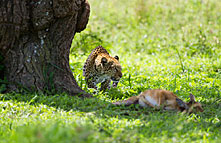 Mama Savana Safaris
4.9/5 – 150 Reviews
Located In:

Size:

5-10 employees (Founded in

2009

)

Tour Types:

Custom mid-range & luxury tours that can start every day

Destinations:

Price Range:

$100 to $800

pp

per person

per day

(USD, excl. int'l flights)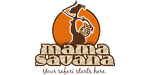 Ari Vilar
–
ES
Visited: May 2022
Reviewed: May 22, 2022
Amazing experience with helpful guide.
Nice private game drives with helpful guide.
After some games in Kenya, we tried out Tanzania for a few days.
The guide spotted two lions on a tree and respected our desire to be there a long time.
Also, we found some females that went on a hunt and followed the whole process, the experience was amazing.
Neville
–
AE
Visited: May 2022
Reviewed: Apr 25, 2022
Email Neville | 35-50 years of age | Experience level: 2-5 safaris
Sensational Serengeti
From the very beginning this was a dream holiday! Alex responded instantly and helped curate an incredible itinerary, with valuable insights into where to stay, budget and what to expect. We chose mid-level price options which included full board and were blown away by just how amazing these were once we hit Tanzanian soil!

Harun our guide was super knowledgeable and hospitable, adding a personal touch to really make it feel like a trip with a friend. There are many safari companies and I'm sure they are all great, but Mama Savana really are well respected and know their business, namely offering a personalised and luxurious experience witnessing the greatest spectacle, the African bush!!

We saw the big 5, countless herds of elephant, prides of lion right up close as well as on the hunt for their prey. Harun guided us and taught us so much we felt connected to each animal. Serengeti and the Crater were highlights and will be memories for life - this was truly an epic holiday and something I will definitely do again one day!!

Thanks Mama Savana for everything. Hakuna Matata
Tim
–
Visited: March 2022
Reviewed: Mar 8, 2022
Email Tim | 50-65 years of age | Experience level: first safari
Outstanding company to deal with
We had the trip of a lifetime with Mamasavana who were so personal and responsive. We always felt totally safe in their hands and they ensured that we had a magnificent time. There truly is nothing more they could have done and I have no hesitation in recommending them.
Ray
–
FI
Visited: December 2021
Reviewed: Jan 24, 2022
Email Ray | 20-35 years of age | Experience level: first safari
Fast communication, trustworthy, excellent organization
We spent one week in Northern Tanzania. We covered Tangerine, Ngorongoro, and Serengeti national parks.

We chose this operator based on all the good reviews and we have not been disappointed.

Communication with Alex was excellent, as he replied every time very promptly and he was very honest with all his answers. The package price included everything (except of course personal expenses), no hidden fees whatsoever.

All the lodges included very comfortable and clean. No complaints at all. They were better than expected. The food served was very good and portions big.

As guide, we had Joseph who was extremely passionate about his job. Not only he was an excellent driver but he was also very knowledgeable about all the parks, fauna, and flora. Thanks to his excellent spotting skills we ended up seeing more than we had expected.

We had an amazing time and I can definitely recommend Mama Savana if you plan on doing a safari in Tanzania or Kenya. You can trust this company! They do deserve all the 5-star reviews they have. We plan to go back one day again and we won't hesitate to travel with Mama Savana!

(I have also posted this same review on TripAdvisor).
William
–
SA
Visited: December 2021
Reviewed: Dec 30, 2021
Email William | 65+ years of age | Experience level: first safari
Tanzania best Safari tour Company
We are a family of 3 and booked the Tanzania 7 day private tour with Mama Savanna (Arusha - Tarangire National Park - Lake Eyasi - Serengeti National Park - Ngorongoro Conservation Area - Arusha).

Alex was the tour organizer and manager, he was very informative, helpful and thoroughly answered all our doubts and questions prior to our departure to Tanzania.

From start to finish we felt safe and were well looked after by all the 'Mama Savanna' staff, from being greeted (with a bunch of flowers) and returned to the airport by Mustafa, welcomed by Alex who again explained the itinerary, detailed the adventure ahead and remained in regular contact throughout our tour. He even arranged a gift for us as we were there on our wedding anniversary. He also arranged and managed the necessary COVID-19 PCR tests for international travel.

We felt Alex (and his staff) were genuinely concerned that we should have a safe and trouble free experience from arrival to departure from Tanzania.

Allen was our tour guide cum driver. He is a great guy, safe driver (the vehicle was clean and well maintained) and very knowledgeable of the vast array of various wildlife we saw. He knew where to go to get the best experiences and had an amazing ability to spot wildlife we would otherwise have missed. He was flexible and accommodated all of our wishes. Nothing was too much trouble for him.

We had an experience of a lifetime, saw some amazing sights, the accommodation was clean and comfortable, the food was good quality and fresh (we got to select the food and sandwiches for our daily lunch boxes) and would of course recommend 'Mama Savanna' to anyone who wants a fantastic and safe Tanzania holiday tour.

Lauren
–
US
Visited: December 2021
Reviewed: Dec 10, 2021
Email Lauren | 35-50 years of age | Experience level: first safari
Outstanding Experience From Start to Finish
What's better than excellent? That's how I would rate Mama Savana. For starters, I did a safari by myself, which is a bit different. But I'm on an extended travel adventure and didn't want to miss the opportunity. So I reached out to a number of different operators and Mama Savana quickly rose to the top. Not only did Alex answer my 8 million questions beforehand (the most patient man on the planet), but I was with two tour guides who were AMAZING. Peter took me around Kenya and Joseph took me around Tanzania. By the end, I truly consider everyone who works here my friend. This was the experience of a lifetime and I really can't say enough wonderful things about this company. As a solo woman traveler, I was totally at ease and felt very well taken care of. Every hotel/camp we stayed at was excellent and I saw every animal on my checklist...and them some! Also, I paid via wire which was simple, there were zero problems and quite honestly, easier than imagined. This is the company you want to use, you will not regret it!
Mikhail and Emily
–
US
Visited: December 2021
Reviewed: Dec 9, 2021
Email Mikhail and Emily | 20-35 years of age | Experience level: first safari
Saw all of the BIG 5; Animal encounters exceeded our expectations!
Alex the owner of Mama Savana Safaris was easy to communicate with via text and e-mail. He was prompt in answering any questions that we had. When we needed an additional drive arranged for the second leg of our trip, Alex was able to arrange for a driver to pick us up at the airport and take us to our hotel. Further, Alex met with us on the first and last day of our safari to ensure that we had a clear plan for the safari and that we were satisfied with our experience.

Our safari was 7 days, 6 nights in duration and cost approximately 2,140.00 USD per person. We believe this was good value for money because of the lodging, food quality, service, and quantity and variety of animals seen.

With respect to reliability, our original itinerary was changed upon our arrival in Tanzania. Originally we were told that we would be staying at the Sangaiwe Tented Lodge on the second night of our safari. Instead we stated at the Lake Burunge Tented Lodge, which we believe was an upgrade compared to our original itinerary. Additional our lodges for the third and sixth night were switched; however, we do believe this impacted out safari experience in any way. That being said, on nights four and five of our original itinerary we were suppose to stay at the Serengeti Tortilis Tented Camp. We were informed that the Serengeti Tortilis Tented Camp was closed due to low tourist volumes due to Covid-19. Instead we spent nights four and five of our Safari at Osinon Tented Camp which interestingly was owned and operated by Alex - it also located in an area infested with Tsetse flies. Overall our experience at Osinon Tented Camp was positive, however, we do not believe that it was the same level of quality that we would have experienced at the Serengeti Tortilis Tented Camp based on our review and comparison of various online reviews of the accommodations. During our final night we stated at the Wellworth Lake Manyara Kilimamoja Lodge. The property itself was luxurious, the staff was extremely attentive, the food was excellent (one of our best meals the entire trip); however our room had some sort of extra guest (not sure if it was a rodent or a bat) as there were multiple fresh droppings throughout the room. That staff cleaned up the droppings, but there were fresh droppings the next morning. We should note that we were the only guests staying at the lodge which may have contributed the the presence of the extra guest. Our Toyota Land Cruiser was reliable and we only experienced two flat tires (only one of which affected out travels for less than 20 minutes).

The safari itself was AMAZING! We highly recommend it! Our guide Harun was one of the highlights of our trip. He was extremely friendly, knowledgable, and professional. He was able to answer all of our questions and did everything he could to ensure that we had a positive experience. With his help we were able to see all of the BIG 5, including 68 lions, 3 leopards, 2 rhinoceroses, as well as countless elephants and cape buffalo. We also saw countless zebra, wildebeest, gazelle, giraffes, warthogs, 7 cheetahs, and numerous other animals. We should state that our safari included visits to Tarangire National Park, Lake Manyara National Park, Ngorongoro Conservation Area, and the Serengeti National Park (Central Serengeti). We were also lucky enough to be on safari during the end of the dry season - this viewing animals easier. On our second to last day on safari the rains began in the Central Serengeti; the rains brought with them giant herds of wildebeest, zebra, and gazelle which was truly an incredible sight.

Overall we loved our safari experience with Mama Savana Safaris and would recommend them to family and friends. Further, we would use Mama Savana Safaris if we ever go on safari again.
Rachael
–
Visited: August 2020
Reviewed: Nov 21, 2021
Great Communication
We sadly had to cancel our trip with Mama Savana due to COVID border closures however we really appreciated Alex's communication throughout the past few years. In booking the trip Alex was very responsive and accommodating to my requests. Finally when it became apparent we wouldn't be allowed to travel over, we were able to come to an agreement which suited all parties. We understood that Mama Savana is a small operator who would see tough times in the year ahead, they understood that we were a family with a new baby who couldn't travel any time soon and very much needed the funds to tide us over. As such, we ended up splitting the deposit. I appreciate Alex's willingness to work with us to come to an arrangement which was fair and suited everyone. Great customer service!
India
–
Visited: October 2021
Reviewed: Nov 6, 2021
Email India | 20-35 years of age | Experience level: over 5 safaris
Mama Savanna were always quick to respond to queries, and provided an amazing trip through Tanzania.
Mama Savanna were the first operator to respond to my enquiry for a trip through Tanzania. My boyfriend and I were looking to experience the best possible wildlife viewing, staying at a range of mid-range camps and lodges, and Mama Savanna delivered. In the lead up to the trip, Alex was impressive with his communication, adapting the itinerary to suit multiple changes and always responding very quickly, no matter what time of night or day we were messaging him from the UK!

As this was our first trip to Tanzania, we wanted to experience a classic safari, and our itinerary including Serengeti, Lake Manyara and Tarangire definitely delivered on this. Our guide, Allen, was experienced and knowledgable for the most part, ensuring that we were well looked after in the camps, and working hard to give us the best wildlife viewing possible. He really came through when it came to the Mara River crossing which we thought we might be too late in the season to see, but he knew the right time of day to be there in case they crossed, and we ended up being in an excellent position to get great photos and watch the spectacle with only 2 other game viewers there! He was an excellent spotter, particularly when it came to leopards which he could see from a great distance.

The itinerary is flexible right up to the point of travel, so we were a little surprised not to be staying in some of the camps we had agreed on, but all of the camps and lodges were excellent and many were actually upgrades so this worked out really well.

Allen worked tirelessly to make sure we had a great experience, getting up before dawn to prep the vehicle and always with a great attitude. He was tactful in giving us a great balance of meals with him and time to ourselves too. The only area that was a little more challenging was the birding - I am a keen birder and this wasn't Allen's natural area of expertise, but he worked so hard to bone up on this and was always looking things up for us and consulting his birding book. Overall our trip to Tanzania was fantastic and we were really pleased with the quality of the experience, the wildlife viewing and the communication and organisation of Mama Savanna, as well as the reasonable pricing.
Ms. Brun
–
FR
Visited: August 2021
Reviewed: Oct 26, 2021
Email Ms. Brun | 35-50 years of age | Experience level: first safari
Very good contact upstream with this local agency and very correct price
Magical moments, unforgettable safari. We did not expect to see so many animals and especially so close. Fabulous !!! And what about our driver Arun and our French speaking guide Frank, ready to go out of their way to make everything perfect. So, above all do not hesitate, trust Mama Savana Safari, you will not regret it.

(automatic translation from French)
Disclaimer
All corporate and/or tour info is provided by Mama Savana Safaris, not SafariBookings
The tours offered by Mama Savana Safaris are subject to their terms & conditions