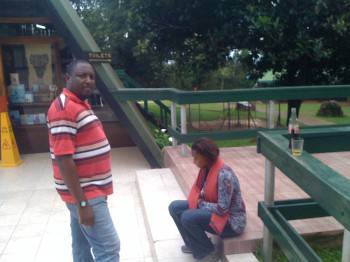 Gombe Wild Chimp Safari
4.3/5 – 63 Reviews
Office In:

Size:

10-20 employees (Founded in

2005

)

Tour Types:

Small & medium group tours (Budget & mid-range)

Destinations:

Price Range:

$50 to $350

pp

per person

per day

(USD, excl. int'l flights)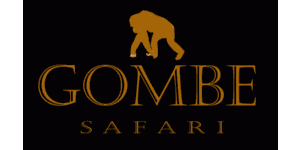 Request a Quote ›
Your request will be sent directly to the operator
If preferred, you can contact the operator directly
Katie
–
US
Visited: May 2017
Reviewed: Jun 17, 2017
Email Katie | 35-50 years of age | Experience level: first safari
3 Days Gombe Stream Safari
After trying to arrange travel on my own to Gombe Stream, I am so glad that I decided to work with Gombe Track for what turned out to be a once in a lifetime trip to the Reserve for chimpanzee viewing. Here are a few of what I found to be the biggest challenges to arranging my own travel: 1) there is one flight to Kigoma every Sun, Mon, Weds and Fri only, 2) Gombe is accessible by boat only and catching a public boat or hiring your own on the spot is not guaranteed, 3) you may only visit Gombe on a 24 hour maximum permit. Joshua with Gombe Track was responsive in multiple e-mail communications about the 3 day itinerary. I was all set to travel to Gombe followed by another safari elsewhere in Tanzania when Joshua let me know that the flight times had changed. Fortunately, although I lost some money, I was able to re-book my subsequent flight and shift my subsequent safari schedule one day ahead. Despite this uncontrollable change in flights, my experiences with Gombe Track Safari were excellent. All the drivers provided were on time to meet me at the hotel and airport. James (driver) was especially helpful in explaining local sites and culture. Hotel accommodations in Kigoma included a private room with bathroom. Hotel staff, however, did not seem to be aware of my affiliation with Gombe Track Safari and tried to charge me for diner that was actually included with the safari package. The boat booked for transport to Gombe Stream was on time, well equipped with new safety equipment, and the captain (Baraka) well experienced with the route and lake conditions. The safari chef, Amos, was very accommodating and prepared more food than I could eat, including fresh caught lake fish. The "Luxury Tented Camp" in Gombe Reserve was by far the nicest platform tent accommodation I have even seen. It was fully equipped with a shower, toilet, and large bed! The park guides are very experienced and mine worked with two trackers to locate a large Chimp troops, which I was lucky enough to watch for quite some time. Although Gombe is off the beaten tourist track, it is worth a visit for anyone interested in Jane Goodall's work or the Lake Tanganyika area.
Ravi Chandran
–
IN
Visited: May 2017
Reviewed: May 16, 2017
Email Ravi Chandran | 50-65 years of age | Experience level: first safari
Mikumi Safari by Gombe - Good and Timely service. Offered everything as per itinerary
First off all, Gombe could offer the same price for a solo traveller where as most other agents quoted higher rates for a single traveller, even though I had agreed to join any group.

The came dot on time to my hotel at Dar-es-Salaam in the morning and picked me up in a 4 x 4 jeep. Enroute they picked up another person. They stopped enroute for breakfast and lunch. The food was good and simple. We stayed at the Tan-Swiss Hotel, which is quite comfortable.

Overall the whole trip was pretty relaxed and fine. Since it was raining, we couldn't spot any big cat
Monique
–
IL
Visited: December 2016
Reviewed: Jan 6, 2017
Email Monique | 65+ years of age | Experience level: 2-5 safaris
Punctual, reliable and well organized tour in a paradise like place. Excellent guide. Recommended+++
Everything went as expected: the planning, the car, the boat, the accomodation (could improve a bit maybe).
Even the two short Thunderstorms and heavy rain stopped on time to allow us, with the help of our excellent guide, to climb and meet with the Chimps. Marvelous, thrilling, and upsetting experience!
This Tour is highly recommended.
David Yekutiel
–
BE
Visited: December 2016
Reviewed: Jan 6, 2017
Email David Yekutiel | 50-65 years of age | Experience level: over 5 safaris
A short visit to paradise
Myself and 2 friends booked 3-day Gombe Stream. It was a no-frills trip to possibly the most beautiful place on earth! Everything worked fine, simple and efficient service (basically just booking the flights and getting us from A to B to C etc.) . Totally worth the reasonable price. Lovely boat ride on the lake, simple but good accommodation, fantastic Chimp viewing and forest walk, great bathing in the lake - just relax and have fun in this very un-touristy and atmospheric corner of Africa. Recommended for nature lovers, not for the over-pampered.
Brian and Patricia
–
Visited: August 2016
Reviewed: Nov 4, 2016
Email Brian and Patricia | 65+ years of age | Experience level: over 5 safaris
African and awesome
Excellent all round, all went to plan.
The chimps were seen every day. Unbelievable really. Great guide, average food and accommodation in Gombe , as expected.
But
We think a trip to Kigoma Station would perhaps have been more interesting than the museum.
Alex
–
Visited: August 2016
Reviewed: Aug 8, 2016
Excellent Gombe visit with Gombe Track Safaris & Tours!
Outstanding visit facilitated by GTS&T. Timely, courteous, reliable...excellent on all accounts. I highly recommend them and we will use them again soon. Many thanks, Joshua!!!
Kate
–
Visited: July 2016
Reviewed: Jul 24, 2016
Email Kate | 20-35 years of age | Experience level: first safari
Great 3 day safari in Mikumi
I went on the 3 day Mikumi safari with a friend and it ended up just being the two of us on the tour - great price for a private safari!

We got picked up from a Dar Es Salaam Airport hotel and drove to Mikumi with our guide John. We had car problems along the way which was unfortunate, but we still arrived in plenty of time to get an evening tour in.
We saw a lot on the trip - giraffes, elephants, hippos, crocs, wildebeests, baboons, zebras etc. We even managed to see a pride of lions (John had heard there were some off the main road so we headed straight there before breakfast).

The accommodation was basic but fine, and the employees at Mikumi cottages were all lovely. The food was good too, although we had the same every day - pancakes, sausage, egg and watermelon for breakfast, and rice and meat for dinner.

We managed to get in 2 morning drives and 2 evening drives which was plenty as you're generally out in the car for around 4 hours. On the second day we also had lunch/a rest at a lovely place in the park which overlooked the park so you could see animals in the distance as you ate!

I was unsure what to expect of the tour given the lack of reviews, but it was one of the best experiences I've had and i would really recommend it to anyone!
Giselle
–
CA
Visited: July 2016
Reviewed: Jul 24, 2016
Excellent Experience Overall, but improvements could be made
The experience of being close to chimpanzees in their natural environment will always overshadow anything else. It was absolutely amazing! By far, one of the coolest experiences I have ever had. Worth it, completely!
As for the safari company, they were fair to good. I could only find 2 companies online and I chose Gombe Track. When you are paying a lot of money for a safari you expect to not have to handle little details, like where you will be sleeping (there was a big miscommunication between the national park and the company and there were no beds for us). As well, when we paid the other half of the bill in cash, it was just out in the open (seemed dangerous and not professional) and the person I gave the money to did not seem to understand that I am handing over hundreds of dollars and it would be nice to have an envelope or some recognition that he is the right person because the main guy could not meet up with us initially ... It was strange. Some suggestions for improvement would be to have the owner of the company to personally meet with the tourists and explain the itinerary and what is going on and give him the money directly! When some random person picks you up from the airport and doesn't explain where you are going or what his role is, it is just a little frustrating and does not start the trip off well. As well, it is not explained well that the guide you have is hired by the park and you only meet him/her at the park. It would also be nice to explain the flexibility of the schedule and possibly have an opportunity to stay at a different hotel in Kigoma, if you want. Overall, still an amazing experience but the tour company has some kinks to work out!
Omar Parvez Khan
–
PK
Visited: May 2016
Reviewed: Jul 12, 2016
Email Omar Parvez Khan | 20-35 years of age | Experience level: first safari
It was all we hoped for and better!
My wife and I decided to go to Tanzania for our honeymoon; mainly for the beautiful beaches in Zanzibar but also for a safari in the 'mainland'. Gombe interested us right off the bat because the price seemed the most reasonable.

The company turned out to be exactly what we were looking for. We landed in Dar and two people were there to receive us. And from then on till the end of the safari everything was taken care of. our transport, our meals, our rooms, our game drives. Everything.

The accommodation was inside Mikumi National Park. nice, neat rooms close to the wildlife. We had regular visits in the room area from animals such as baboons and even a hhuge elephant. It was awesome.

Some people are saying that they didnt like the food. But we had no issue. Our guide, Alfons (a great guy, btw), took us to some good places and we ordered whatever we wanted ti eat; no limitations. Tried a couple of local dishes as well and they were great. Do try their fish and a sauce called 'chachando sauce', which is rare but if you find it, its amazing.

The safari itself was great. We saw a lot of animals. Zebras, giraffes, wildebeasts, warthogs, alligators, hippos and even a couple of lions at the end! And these aren't all that we saw!

A final word about our guide, Alfons. Amazing guy. Really knows what he does, knows the parks, the animals and even other parts of tanzania and tells some great stories. Also has a good sense of humour. Even when we drove for hours looking for lions we didn't feel bored for a single second. It was an awesome experience. Thank you, Alfons! We willn request the same guide of we go again.
Karel Jakubec
–
CZ
Visited: March 2016
Reviewed: Mar 15, 2016
Email Karel Jakubec | 20-35 years of age | Experience level: first safari
Great safari in Mikumi
Everything went as we expected. Our driver Roman picked us up at Dar Es Salam airport (at 4am!) and we drove to Mikumi.

Accommodation was in Mikumi cottage, directly in the park, small bungalows. Nothing luxurious but clean, staff quite welcoming. Water was not hot, but it was - you're in Africa. There was almost no variety in food, always the same sauce with either chicken or beef. This could be definitely improved.

Safari itself was superb. We had an old (600 000+ kms :) ) Toyota Land Cruiser, big and spacious with detachable roof. We saw lions, leopard, buffaloes, elephants, wild beasts, warthdogs, giraffes, hypos,... Roman was a great guide, not very talkative, but once you asked he gave you an answer. :)

At the end we arrived to port just in time to catch a ferry to Zanzibar.
Disclaimer
All corporate and/or tour info is provided by Gombe Wild Chimp Safari, not SafariBookings