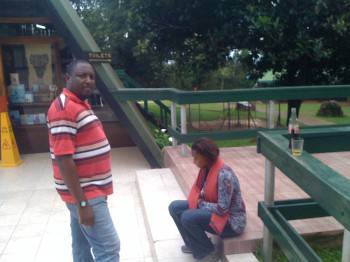 Gombe Wild Chimp Safari
4.3/5 – 63 Reviews
Office In:

Size:

10-20 employees (Founded in

2005

)

Tour Types:

Small & medium group tours (Budget & mid-range)

Destinations:

Price Range:

$50 to $350

pp

per person

per day

(USD, excl. int'l flights)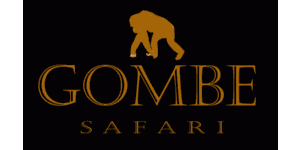 Request a Quote ›
Your request will be sent directly to the operator
If preferred, you can contact the operator directly
Hiroko Ishimoto
–
JP
Visited: December 2017
Reviewed: Jan 23, 2018
Email Hiroko Ishimoto | 50-65 years of age | Experience level: 2-5 safaris
A trustworthy travel agency with sense of responsibility
This is not good at English, so it bothers me, but the guides and Tribar's correspondence is wonderful.
Mahare was a paradise where orangutans and other monkeys live freely. Whoever is lost looking at this sentence will definitely proceed.
Nelly
–
SE
Visited: January 2018
Reviewed: Jan 19, 2018
Email Nelly | 20-35 years of age | Experience level: first safari
Very good experience with a well educated and kind guide
This was my first time in safari but the second time for my boyfriend and we were lucky enough to experience three kinds of safari; boat safari, regular safari and a walking safari on the three days we stayed at Hippo Camp. The first guide we had was very helpful on the way to Safari but unfortunatley he got sick so we got a freelancer as a guide instead. A very educated and enthusiastic man who spoke english fluently and really did his best to make us experience all kinds of animals. Overall it was an interesting and instructive safari with helpful staff. I higly recommend it to everyone:)
Monika and Peter
–
AT
Visited: December 2017
Reviewed: Dec 8, 2017
Email Monika and Peter | 50-65 years of age | Experience level: 2-5 safaris
Excellent organisation!
Thanks for all. We had a great and perfect time and perfect meals (Amos is a really great cook) in Gombe N.P. with Gombe Track Safari.
For our walking safaris we had an excellent guide!!

Many thanks to Joshua for his organisation.
Lucia
–
SK
Visited: October 2017
Reviewed: Nov 9, 2017
Email Lucia | 20-35 years of age | Experience level: first safari
Great experience! I loved it!
Perfect! We had a really good time and I would recommend Gombe Safari to everyone :)
Patrik
–
AT
Visited: October 2017
Reviewed: Sep 20, 2017
Email Patrik | 20-35 years of age | Experience level: first safari
Selous Great Experience!
Big thanks to Charles our driver/tour guide and the whole Gombe Safari Team!
Everything went as planned and we had a fantastic time! Charles is pretty much the best driver you can imagine, super friendly, calm and very experienced! He knows how to put a smile on our faces and he knows every corner of Selous Game Reserve! We would highly recommend doing this 3day trip, memories we will never forget! Greetings from Austria!
Sarah Hunsberger
–
US
Visited: July 2017
Reviewed: Sep 9, 2017
Email Sarah Hunsberger | 35-50 years of age | Experience level: 2-5 safaris
A Trip of a Lifetime
With Jane Goodall as my super hero, I greatly desired to go visit Gombe National Park while in Tanzania on study during the summer of 2017. Finding Nahum Joshua's company, Gombe Track Safaris & Tours online allowed me to do so. I got in contact with him easily and was lined up for my dream trip on the dates I desired, which came very soon after my reservations were made. My payment to Gombe Track Safaris & Tours covered everything including ground transportation, plane tickets to and from Kigoma, boat service, park fees, meals made by a personal chef, housing, and wonderful tours given by very informative guides. The only further money I needed to spend during this safari was in tips to those for who I saw reason. Because of Joshua making all of the detailed plans for me, there was no stress or uncertainty on my part, giving me the true sense of an enjoyable vacation.

On day one of my safari, I was picked up by Joshua's staff from Dar es Salaam and dropped off at the airport for a 6AM flight to Kigoma. Upon arrival, I was taken on a boat down Lake Tanganyika from Khiziri Port to Gombe with views of various tribal communities, agricultural lands, and waterside wildlife along the way. Immediately upon arriving at Gombe, I was greeted by Hussein Kengwa, the park guide who Joshua had assigned to me. Hussein has been a part of Gombe for many years, knows the land extremely well, has connections with all others who work at the park, and is very knowledgeable of the individual chimpanzees who call Gombe their home as well as the rest of the primate species, wild animals, and natural florae on sight. Hussein took me for my first forest excursion in Gombe National Park that day at 10:00 in the morning. It was a mountainous, hot, and thickly vegetative area to trek, difficult but extremely exciting because chimpanzees were quickly found, who I then joined for the morning. I saw chimps from the families I have gotten to know through Jane Goodall's stories including Faustino, the grandson of Flo, the chimp that made me fall in love with the species. Also present were Golden, Gosama, and Gland all descendants of Gremlin, a very long studied chimp who is still living today. The current researchers were observing their wild subjects with me there, and because chimps here are so used to human visitors, I was ignored and could enjoy simply being a part of their day.

Returning in the afternoon to the base camp of Gombe, I was served delicious food made just for me by the cook Joshua had sent along. I took a swim in Lake Tanganyika, shared the beach with baboons, and charged my camera batteries during hours electric was available in my cabin. Sleeping in a base camp on research grounds, I depended on my flashlight to see anything after dark because the electric there is not continuous. Clear view of the tons and tons of stars in the sky were the reward of living in the dark.

Day two in the park for me included waking up to find a baboon looking in at me through my cabin window, meeting a group of Tanzanian women on a tour with Roots & Shoots, finding researchers from the University of Minnesota in the forest recording chimpanzee calls, and being beside the daily life of Gombe's chimpanzees including Gremlin and her family of six, Nasa holding onto a red colobus monkey skull showing off his group's hunting skills, and the good-looking male trio of Faustino, Dier and Duke grooming and napping on the forest grounds together.

Day three included hiking through the park to Jane Goodall's key locations including the lookout point of the mountain where Jane went to listen for the calls of chimps to identify their locations. I also cooled off and refreshed myself with the splashes and deafening flow of beautiful Kakombe Waterfalls. It was during this hike that Faustino seemed to invite Hussein and me to follow him. Faustino would walk past us on the ground, step ahead, and turn to see if we were coming along with him. Upon seeing us follow, Faustino continued his route leading us to Nuro and her youngster, Nyota whom he then joined with, eating figs from a giant tree.

Leaving the island and returning to Kigoma, I was taken to visit Dr. David Livingstone's Memorial Center and then stayed the night at the Coast View Resort enjoying a hot shower, air conditioning, and 24/7 electricity. It was here that I appreciated hanging out with Joshua, getting to know him, the person who provided me with my trip of a lifetime. I was transported back to the airport after only three days of a tour, but those three days fulfilled me with wonderful memories that will last a lifetime. I could not have asked for a better time in Gombe unless of course Jane Goodall would have been there herself which is not often, at all anymore. I strongly recommend the service of Gombe Track Safaris & Tours to anyone planning a visit to Gombe National Park.

Amanda Medeiros
–
BR
Visited: October 2017
Reviewed: Sep 3, 2017
Email Amanda Medeiros | 20-35 years of age | Experience level: first safari
Amazing!!
Booking the Safari to Mikumi with Gombe and the team was the best decision we made in this vacation! Our Safari trip was amazing and exciting all the time! We stayed at a good and comfortable cottage and inside the park near of the animals. We could hear some of them in the night from our room ... it was so amazing!
Joshua was very attentive with us since the first contact until the day before the trip! He answered us very quickly with all informations we needed.
To complete our wonderful experience with Gombe, Charles Msengi was the best guide / driver that we could asked for! He was so kind and nice with us all the time. He explained everything he knows about the animals and tried what he could to put us in the best view of the animal even the most hidden ones! He knows where all animals are and woke up early to see the lions hunting in the morning before the sunshine! Everything was incredible and we recommend them to your trip!

Reservar o Safari a Mikumi com o Gombe e a equipe foi a melhor decisão que tomamos nestas férias! Nosso Safari foi incrível e emocionante o tempo todo! Nós ficamos em uma boa casa confortável e dentro do parque perto dos animais. Podíamos ouvir alguns deles na noite do nosso quarto ... foi tão incrível!
Joshua foi muito atencioso conosco desde o primeiro contato até o dia antes da viagem! Ele nos respondeu muito rapidamente com todas as informações que precisávamos.
Para completar nossa experiência maravilhosa com o Gombe, Charles Msengi foi o melhor guia / driver que poderíamos pedir! Ele era tão gentil e legal conosco o tempo todo. Ele explicou tudo o que ele conhece sobre os animais e tentou o que pôde para nos colocar na melhor visão do animal, mesmo os mais escondidos! Ele sabe onde estão todos os animais e acordou cedo para vermos os leões caçar de manhã antes do sol nascer! Tudo foi incrível e nós os recomendamos para sua viagem!


Mari
–
BY
Visited: August 2017
Reviewed: Aug 25, 2017
It was professional and joyful
Everything was good. Team was professional and welcoming.
giuseppe
–
IT
Visited: July 2017
Reviewed: Aug 8, 2017
Email giuseppe | 35-50 years of age | Experience level: first safari
The review below is the personal opinion of giuseppe and not that of SafariBookings.
Not recommended
Cominciamo col dire che il rispetto dell'orario non è il punto forte di questo tour operator. Il nostro piano prevedeva che appena arrivati all'aeroporto di Dar Es Salaam alle 6.45 dovessimo partire subito per il Selus Reserve. Invece abbiamo dovuto aspettare un'altra turista alle 7.30. Poi fino alle 9.00 in dar Es Salaam perche il driver doveva ritirare il cibo che serviva al cuoco all'interno del camp. Poi finalmente partenza e a metà starada abbiamo aspettato per circa 1 ora e mezza un altro driver che dava il cambio al nostro. In tutto questo, siamo arrivati all'Hippo camp alle 4.30 p.m. e come pranzo ci è stato servito una coscia di pollo fredda e nera, un piatto di patatine fritte fredde e un pò di insalata. A cena, un piatto di spaghetti alla bolognese immangiabili. il giorno dopo il safari è andato bene anche se il pranzo prevedeva un'altra coscia di pollo fredda e nera, un sandwich, uno yogurt e una banana. L'ultimo giorno, dopo colazione, una breve passeggiata di mezz'ora nei paraggi nel camp, altro viaggio di 5 ore per l'aeroporto. Non consiglio assolutamente questo tour operator.

Let's start by saying that respect for time is not the strong point of this tour operator. Our plan provided that we just arrived at Dar Es Salaam at 6:45 pm and we should leave for Selus Reserve. Instead we had to wait for another tourist at 7.30am. Then until 9:00 am in Es Salaam, because the driver had to pick up the food he needed for the cook inside the camp. Then we finally got off and half starada waited for about 1 and a half hour another driver who changed the way to ours. In all of this, we arrived at Hoppo Camp at 4.30pm. And as a lunch we were served a cold and black chicken thigh, a plate of cold fries and a bit of salad. At dinner, a dish of spaghetti with Bolognese inedible. The next day the safari went well even though the lunch provided another cold and black chicken thigh, a sandwich, a yogurt and a banana. On the last day, after breakfast, a short half-hour walk around the camp, another 5-hour trip to the airport. I absolutely do not recommend this tour operator.
Edward
–
SG
Visited: July 2017
Reviewed: Jul 11, 2017
Email Edward | 20-35 years of age | Experience level: 2-5 safaris
Very special day at Lake Tanganyika and Gombe NP
I really enjoyed my 1 day trip to Gombe National Park and Ujiji. Although I had very limited time (less than 2 days) in Kigoma and had arrived late from a 13-14 hour journey from Mwanza the day before, it was the right decision to choose the Gombe day trip. I was impressed that everything was well co-ordinated - from the car pick up, to the boatman (Baraco?), to the guide at Gombe NP, and the driver and guide for the very short but informative visit to the Livingstone museum at Ujiji. I thoroughly enjoyed the sights and sounds along Lake Tanganyika and will never forget my time swimming in the lake. I also fondly remember watching the chimps and enjoying the panoramic view at Jane's peak in Gombe NP. The guide gave me full liberty of time at Gombe. The pace was unhurried. I should have realised I was taking a bit too much time and I requested to expedite the visit to Ujiji on my way back. This the driver did. The guide at the Livingstone museum was knowledgable. And it was great that the driver managed to get me back to Kigoma Hilltop Hotel just in time for a most exquisite sunset over Lake Tanganyika.

In summary, a most unforgettable day. Thank you.
Disclaimer
All corporate and/or tour info is provided by Gombe Wild Chimp Safari, not SafariBookings