Back of Africa Adventure
4.8/5 – 77 Reviews
Office In:

Size:

5-10 employees (Founded in

2014

)

Member Of:

Kenya Association of Tour Operators (KATO) & KWS

Tour Types:

Small & medium group tours (Budget & mid-range)

Destinations:

Price Range:

$110 to $400

pp

per person

per day

(USD, excl. int'l flights)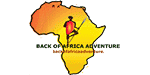 Request a Quote ›
Your request will be sent directly to the operator
If preferred, you can contact the operator directly
Essid
–
QA
Visited: June 2018
Reviewed: Jun 24, 2018
Email Essid | 20-35 years of age | Experience level: first safari
Poor service and knowledge of the package they are selling.
At the beginning, everything went smooth: Allan replied to all my emails very quickly but the problem is that nearly all the information he gave me were wrong. I spent 8hours in the van from Nairobi to Masai Mara (Allan told me it takes 4hours) and nearly 10 hours from Mara to lake Nakuru. ( was told 6 hours by Allan).
I asked Allan if they have a 4wheel drive car instead of the van he told me yes with a 350$ extra per person. We chose the van as it's cheaper: the problem is that the roads all around Mara were off roads: ( and Allan didn't tell us of course) we got stuck maybe 4 times in the Mara reserve and twice when we head to lake Nakuru. We lost lots of time: I spent more time in the van than in the parks I came to visit.
Another thing I didn't like: as soon as we sent the deposit to book the package, Allan send me an email with what is included and what is not. He wrote that tips are not included and between parenthesis : 10$ per person per day is the minimum. When we arrived to Nairobi and he met us in the hotel, he spent nearly half an hour to convince us to pay the 120$ tips to the driver at the end of the trip. A tip is not a fee or a tax: we are free to pay what we want depending on the service given.
Last thing: in the program there was the lake Nakuru known for the many flamingos that live and feed from it. But flamingos can be seen only in summer, as during the rainy season the level of the lake goes up and flamingos have to go else where to have some food. This of course was not mentioned by Allan: we spent 10hours in the road from Mara to lake Nakuru only to see the animals that we already have seen in Mara.
At the end I felt that the only objective for Allan is to sell his package and make money during the low season.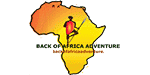 Reply
from

Back of Africa Adventure

Posted on Jun 27, 2018

Dear Ms Essid,
How are you?
Thank you for your kind and honest review on your just ended trip with us.
With due respect I have for all my clienteles across the globe, I beg to apologize for the troubles and frustration that you experienced lately. I want you to know that your complaint and feedback will give us the chance to resolve any problem that may occur and assist us in making our services better today and tomorrow.
We also observe some crucial information in your complaint concerning the time of travel from maasai mara to lake Nakuru National park… to be honest it is NOT 10 hours since the distance from Talek gate to Narok town where you both stopped for lunch is approximated to be 109 kms and then from Narok Town to lake Nakuru National park main gate is approximated to be 123.2kms. Just a simple arithmetic total kilometers is 232.2 kms. It is true the road from maasai mara (109 kms) is all terrain and is bumpy that normally takes much time for all travelers (2hrs 45minutes on this bumpy road) upon completion of this stretch the road is tarmacked and the driving is easy all the way to Nakuru. So Ten (10) hours is unrealistic. I beg to add that the speed limit in Kenya for all PSV vehicles is 80kms/hr.
For the mode of transport it my tradition to provide adequate information to all my clients across the globe as "I do not keep any cards under the table" for my packages. In our mail conversations with you I gave options and you landed on a safari van as your budget bracket could only fit on the safari van and not a jeep 4 x 4.
As a person in charge I have never compromised any of my services at the cost of my clients and I'm so sorry a thousand time if at any point you felt short changed.
Once again, we are sorry for the inconveniences we have caused you and we hope to offer you better services in future.
For any questions or further assistance, feel free to call us on +254 722 570 722 or drop us an e mail.
Best regards.
Allan.

Aaron McNulty
–
IE
Visited: April 2018
Reviewed: May 9, 2018
Email Aaron McNulty | 20-35 years of age | Experience level: first safari
Fantastic first Safarai experience!
I've just returned from my first trip to Kenya and Africa.
Before I left I was, maybe unjustifiably, wary of many bookings and reservations we had made... thankfully there was absolutely no need.

Allan provided a very quick response to my request on Safarai bookings and followed with a detailed itinerary. He was also very quick to reply to any questions I had regarding the planned trip.
Allan and Obama (our soon to be driver and friend) arrived to meet us at the hotel before we set off. From there everything ran smoothly and was well organised. We chose the rainy season, or more accurately, the rainy season was when we could travel to Kenya. Therefore certain detours and alternate routes had to be taken. Obama was a safe and reliable driver who always chose the best route for our overall gain even if it meant a slightly longer route... we got there without incident or breakdown when other drivers seemed to encounter many problems.
Obama himself was an excellent driver and guide. He provided lots of information on wildlife, culture, local politics and even some Swahili lessons. We all got on great and he made it feel more like a group adventure rather then a generic tour.
I would highly recommend Obama and Back of Africa Adventure Ltd if you are considering a Safarai in Kenya.
Alice Poliani
–
Visited: February 2018
Reviewed: Mar 9, 2018
Email Alice Poliani | 20-35 years of age | Experience level: first safari
One life experience!
My first time in Africa has been amazing, and for sure the safari was the best part!
Everything was perfect, Allan has been super helpful, clear and precise, starting with our pick up at Kilimanjaro airport.
We did 4 days 3 nights low budget safari in Lake Manyara NP, Serengeti NP and Ngorongoro Crater. We have seen 4 of the big 5 and many more animals.
Food was good and always more than enough, camping sites good, car quite comfortable considering the roads' conditions.
Unforgettable holiday!
Ben
–
BE
Visited: October 2017
Reviewed: Nov 21, 2017
Email Ben | 20-35 years of age | Experience level: over 5 safaris
Allan for Safari hero!
I write this review some weeks after our wonderful trip to Masai Mara with Back Of Africa Adventure. We had some time to digest our overwhelming experiences in Masai Mara, and although we have seen many other national parks and game reserves in the meantime, I still appreciate our experience in Masai Mara a lot. We arranged the tour in Nairobi the day after we arrived in Tanzania with our incredibly helpful and trustable tour organizer Allan Milambo. I have to admit, it took us some time and effort to look for a decent tour with a democratic pricing we trusted. However, finding a company like Allan's, makes up for this little adventure. Regarding the tour: everything was perfectly arranged and according to expectations (we did the standard three-day package). The guides were well informed, the travel company was great, the food was good (not as good in the Tanzania parks though). There existed a charming collaboration between the guides of other companies (an 'if one car stuck, everybody stuck mentality'). Accommodations were perfect. On the way back to Nairobi, I forgot my powerbank, phone charger and electricity converter during one of the stops. I contacted Allan, who did everything to get me back these items. He could only recover the phone charger and electricity converter but compensated me in cash for the powerbank. An extremely warm sign of hospitality and craftsmanship. We would travel again with Back Of Africa Adventure. Good luck Allan!

Irina
–
RO
Visited: June 2017
Reviewed: Jun 25, 2017
Email Irina | 20-35 years of age | Experience level: first safari
Wonderful 5 days safari in Tanzania, professional and knowledgeable staff, good food&accommodation!
They went above and beyond to make the safari trip unforgettable experience. Allan was really quick to respond, at any hour, giving us important tips and support on how to get to the safari starting point from Kampala in Uganda to Arusha in Tanzania. They made us feel welcomed in both their offices in Nairobi, through Allan and Arusha, through Abraham, who was also helpful in organizing an extra day for us in the safari. As for the safari itself, we had Max as guide and Yusuf as chef. Max was really knowledgeable about all the places we visited, animals, people, local culture. As we were particularly interested in the Maasai way of living, he was more than pleased to give us extra information about them. He knew a lot about the savanna flora and fauna, and we especially liked the peculiar details specific to each animal, never a dull moment on the trip. Max made all efforts to be sure we'll see the Big 5, and we encountered them all, many times. As for Yusuf, he cooked delicious food, in the morning, for lunch and dinner. We especially liked the three course dinner, it was every time different, and the pancakes for breakfast. They both made a good team and they even organized a surprise for one of us who had his birthday during the safari trip, a moment to remember! All that, plus reliable car, good accommodation, as they provided all that was initially promised and even more, made an excellent safari trip. We want to also thank them for being flexible in setting up the schedule for the safari trip, especially for the last day, when we needed to be at the airport at a specific time. Will definitely recommend them!
Madeline
–
DK
Visited: March 2017
Reviewed: Apr 27, 2017
Email Madeline | under20 years of age | Experience level: first safari
Great Experience!
We went on the 6-day tour of Northern Tanzania, which was incredible! Back of Africa had everything sorted out and were a great help in the booking-process. The only thing I would recommend is taking a shorter trip than 6 days as it is a long safari, but especially Serengeti and Ngorongoro were amazing and probably the most beautiful places I have ever visited! If I had to do it again I would definitely recommend the camping safari with Back of Africa as you really get to experience the nature up close, but 3-4 days is enough!

Sandra Pagès
–
ES
Visited: February 2017
Reviewed: Mar 1, 2017
Email Sandra Pagès | 20-35 years of age | Experience level: first safari
Amazing experience!
We did a 4 days safari in Serengeti and Ngorongoro with Back of Africa Adventure (Sandland tours in Tanzania). Allan, the manager is very competent. I talked with him and we arranged everything before the safari. During the safari everything was perfect; the guide (Estommy) was very friendly and very knowledable about the wildlife! We saw the big 5 and a lot of animals more!! It was amazing. The acommodation was perfect, above all the Katikati tented camp in Serengeti!Definetly, one of the best experiences in my life.
Nicky Williams
–
Visited: September 2016
Reviewed: Nov 10, 2016
Email Nicky Williams | 50-65 years of age | Experience level: over 5 safaris
Always brilliant!
I have used this company for many safaris over many years, and have never been disappointed. Allan, who is the central guy for all communications is excellent and gives you different types of packages and prices. The attention to detail is excellent, as is the quality of the guide. Personable, very knowledgeable and excellent at spotting the wildlife! There are many companies out there but I will always recommend and use this company! Excellent value for money - you will not be disappointed!

Line Kristin Dalåsen
–
NO
Visited: June 2022
Reviewed: Oct 10, 2022
Email Line Kristin Dalåsen | 20-35 years of age | Experience level: first safari
Amazing
The trip was breath taking. The service was excellent, food delicious, and you get a lot for your money especially if you travel witha group together. My driver went so far for my to see everything, and it felt like they enjoyed you having the best time. I recommend this to all my friends, and I will definitely be back, using Back to Africa Adventure.
Jo M. Glasco
–
US
Visited: June 2022
Reviewed: Jul 31, 2022
Email Jo M. Glasco | 65+ years of age | Experience level: 2-5 safaris
Had a good adventure with Back of Africa Adventure
Kudos to Allan and Back of Africa Adventure
They planned the six day Safari to Maasai Mari, Nakuru and Ambroseli with a beach vacation to Mombasa. Good experience, wonderful lodges and excellent driver, Elliott. He was very knowledgeable about the drive and the animals.
Disclaimer
All corporate and/or tour info is provided by Back of Africa Adventure, not SafariBookings
The tours offered by Back of Africa Adventure are subject to their terms & conditions