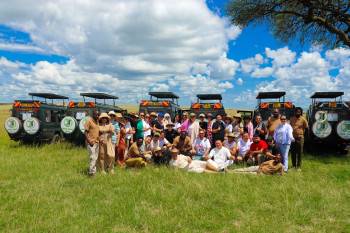 Jocky Tours and Safaris
5.0/5 – 933 Reviews
Office In:

Size:

5-10 employees (Founded in

2002

)

Member Of:

AMREF

& KWS

Tour Types:

Custom budget & mid-range tours that can start every day

Destinations:

Price Range:

$50 to $200

pp

per person

per day

(USD, excl. int'l flights)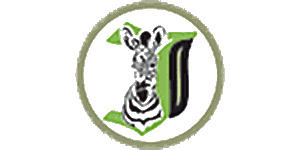 Request a Quote


for a custom tour
Your request will be sent directly to the operator
If preferred, you can contact the operator directly
SALIH
–
TR
Visited: June 2018
Reviewed: Jun 21, 2018
Email SALIH | 20-35 years of age | Experience level: first safari
The review below is the personal opinion of SALIH and not that of SafariBookings.
Terrible Experience
We had a 5 day safari tour with Jocky Tour. First two days were as it was on the program but when it was our 3rd day things started to change. Driver canceled our early game drive because he simply didn't want to. When we complained he said we can discuss and never showed up (we didn't even need to discuss because we already paid for the whole thing). We let it go for the sake of the other days because we only depend on that driver and we didn't feel safe. Next day he wanted to keep our game drive short (it was till late afternoon from 7:30 am but he wanted to finish the game drive at 10:30 and transfer us to the other location). This time we didn't want to let ot go and told him that we paid for this service and we want to stick to the program. He found it offensive and gave us attitude the rest of the trip. Last day we had a boat tour on the river and he said it wasn't included and we said he should call the office he went against it first and then he called and let us to the boat ride. This is not how it should be. No one has to fight to get the value that they already paid for and plus receive bad attitude for it. If you can get the value out of the program it would be a nice budget safari tour try not to shop from the shops in Kenya they stop frequently because they are overpriced. (you can buy the same stuff im Tanzania for almost %20 of the price tags in Kenya). Overall I would go for another tour company next time for sure (with more reviews and higher ratings) and maybe pay a little more for it. Maybe thats when you don't have to worry about if they will try to screw you somehow the next day.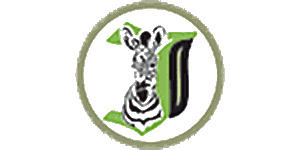 Reply
from

Jocky Tours and Safaris

Posted on Jun 25, 2018

Hi Salih we are very much Sorry for the inconveniences caused to you by your Jeep guide, we found this not professional at all.

From your dissatisfaction we conclude that it was all about the guide whom you and us know that he was not our company guide but an outsourced guide since you wanted to do the safari in a land-cruiser jeep other than our own safari minivans, even after 2 of you paying the 580$ each for 5 Days masai mara-Nakuru-Naivasha all inclusive in a luxury landcruiser jeep, the rate that any one else in the industry will tell you only suits joining group budget safari in Nissan safari van we find it not being too honest with us on many fronts, your pricing was for budget travel but your expectations and demands were for luxury even after elaborating to you.Going on to say 5 days in Tanzania will earn one a better safari and even cheaper price is ridiculous.

Though we were not in full control of the guide since he doesn't belong to us, we choose to take the blame for him not being professional enough in dealing with your many demands.

We highly apologize for all the inconveniences caused to you during your stay with the guide, and though we feel as a company we don't in any way deserve the rating since we deed all we had to do on our part only for you to insist on Landcruiser jeep on a safari nissan van budget
Yarik
–
PL
Visited: August 2017
Reviewed: Aug 12, 2017
Email Yarik | 50-65 years of age | Experience level: 2-5 safaris
The review below is the personal opinion of Yarik and not that of SafariBookings.
Terrible standard for much too high price
My review is based on comparison - we experienced services of 2 agencies in Kenya, for 2 different Safaris.
We (the couple from Poland) went to Maasai Mara national park, in tour organised by Jocky Tours (Bison safari in internet). We had already experience with safari, since we went few days before to Tsavo East and Amboseli, so we have had some expectations, which have not been met in ANY aspect.
Lodging and food - terrible, much closer to the army camp than tourist lodging. We have been accomodated in Rhino Camp (claiming to be the best camp in Maasai Mara, really!!!), but it is very far from what you expect. I have to mention that at booking time we were offered Lenchada Camp, what has been changed without any prior information to us. Just dropped in other camp, no explanation.
Food on the road and in the camp - dirty(!) dishes, no choice of food, dirty place: disgusting in every aspect. In the camp - do not take a look into the kitchen (what is difficult, kitchen is open all the time)), otherwise you will stay hungry...
The driver/guide - not interactive with passengers at all. All the time on CB, listening and responding to other CB users, not providing any information to people on board and not reacting on your requests to stop, see something, etc. Last day he was 45 min late to pick us up from the camp, without even a word of apology!
To sum up - price (310 $/pp) does not meet the offered standard. For mentioned above another tour (which was private one - only 2 of us on board), we paid 275 $/pp, receiving great accomodation (hotel Voi Wildlife Lodge and high standard camp: Senirim Amboseli), great food (on the road and in the hotel) of good choice and service, fantastic guide - informing about what we see, responding to our needs, good tracer of game, always on our request.
I did try to claim to agency received service, but they don't care at all...

Eric
–
US
Visited: February 2017
Reviewed: Feb 14, 2017
Email Eric | 20-35 years of age | Experience level: 2-5 safaris
The review below is the personal opinion of Eric and not that of SafariBookings.
Not sure what happened here
5 of us booked a 3 day tour through this company for a quick safari. I am not sure what happened but it was absolutely ridiculous from the start. We were scheduled to be picked up at 8 am from our Nairobi hotel, no one showed up after calling they first said that the driver had been there and left with no explanation as to why, then immediately turned around and said that the driver could not find the hotel. We were picked up in another vehicle at 9:30 and taken to meet our driver. As per our itinerary we were told there would be no more than 7 people in the van, there was 8 which was not a huge deal just another inconsistency. After the late start we then ran in to an accident on the way there was no water supplied in the van we sat for quite some time in the heat before starting off again, at that point we were to late to get lunch at our lodge and had to stop at a buffet on the side of the road. We ended up getting to the lodge at 4:30 which is past the time when our game drive was supposed to start. We sat there as our driver and the lodge staff argued for an hour because come to find out despite the fact that we had paid months in advance Jocky tours had never actually booked our rooms. Once we were finally checked in it was almost 6 oclock. We ended up getting about 30 min worth of a game drive that night. The next morning we did not get into the park until after 9 oclock due to the constant delays of the driver. Once in the park he failed to point out any wildlife and drove around like a crazy man only stopping if we made him at which point he would then take off as we were trying to get photos. We talked to him about it multiple times yet he persisted. He continually almost hit animals as they crossed paths and even sped up at them several times. It appeared the only time he was interested in stopping was to speak to his friends which were other drivers. While looking at a pride of sleeping lions him and his buddy driving the other van went within 10 ft of the lions and began revving their engines to make them get up. When we protested he laughed. After our complaints he became sullen and began not bothering to respond to requests at all. He supplied no water for the entire day that we were in the park and blamed it on the hotel despite it being in the itinerary that his company would supply it. These issues continued throughout the entire rest of the trip and made for a very akward and dangerous ride back to Nairobi with all of the vans occupants asking him multiple times to slow down and stop driving so dangerously. The drivers name was Dalton nickname Ali, in my opinion and the opinion of everyone I was with he should not be allowed within the park and definitely should not be trusted to drive people.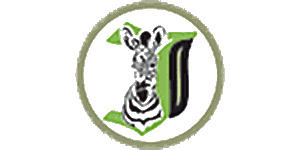 Reply
from

Jocky Tours and Safaris

Posted on Feb 15, 2017

Thank you very much for the feedback, Reading through your review its clear that you did not like the services we provided to you and we highly apologize for that. We would like to clarify that all this inconveniences were largely because of the driver guide you had MR Dalton "ALI" who happens not to be our company driver guide, Your Kenyan link who helped in your reservation is the one who insisted on having 'ALI' as your driver guide and we had no choice but to oblige since you were 4 people booking together.

The driver guide Ali is Kisumu based driver and therefore not conversant with Nairobi city that's why he picked you late from the agreed time of 8am, You were supposed to be 7 in the van (4 of you + 3more) but while reserving you did not mention to us that you had a kid coming along thus making your number 5 plus the 3,if we knew in advance that you will be having a kid coming along we would have added 2 more instead of 3, however after learning from the driver that you turned up 5 instead of 4 as you had reserved we intervened and took out 1person making the number back to 7 as we had agreed, for the rest of the safari.

For the lodge,kindly note we had booked and made payments long time ago, its Ali's lack of clear expression that led to your delay check in and also partly your fault too because on reservation you failed to mention to us that you were 4 adults and 1 kid, we only knew of 4 adults and on arrival at sopa Lodge the lodge reception team were confused as we had made a reservation of 4 people only, and therefore they had to take time and consult us before allowing you in.

We highly regret and apologize on Ali's poor conduct both on driving, guiding, expression and attitude. We will for sure not use his services again, as much as it was Alis fault in all this and he is not our company guide we will take full responsibility and like to sincerely apologize.
Kamau
–
Visited: June 2019
Reviewed: Jul 3, 2019
Email Kamau | 20-35 years of age | Experience level: first safari
The review below is the personal opinion of Kamau and not that of SafariBookings.
Nice gamedrives, excellent driver, bad accommodations, miserable customer service from the office
We've been doing a tour for 16 days/15 nights with this company. We visited several nationalparks and destinations in Kenya.

Nairobi-Amboseli-Mount Kenya-Thompson falls-Lake Nakuru-Kakamega forest-Kisumu-Masai Mara-Naivasha-Nairobi was our tour

First of all we can say thanks to our driver and guide Evans, who was very friendly and helpful. We enjoyed all the game drives with him, we were able to spot all of the big five and he was able to tell us a lot about all the animals we saw. He's very experienced and has a lot of knowledge.

So on the first day in Nairobi we've been picked up on time at our hotel and drove to the office to do the outstanding payment with our creditcard. The office wanted to charge us 5% on that amount, which we refused because it was not a small amount and we already paid a lot, it was never mentioned or written anywhere that paying with creditcard will be charged with 5%. If we would have known we would have paid full in advance. We started our program in Nairobi, it was fine and in the evening we arrived at the sopa lodge in Amboseli. The hotel was good and the first game drive the next day was great. On our way back to the lodge our drive told us our program the next to days will change.

There the disaster began, they wanted to fool us the first time. Our schedule was to visit the Mau Mau caves on the way from Amboseli to Mount Kenya the next day but it was not possible due to lack of time (whole day driving). So he told us we would postpone it to the day after and skip a whole day gamedrive/visit in Ol Pejeta Conservancy (Sweetwater Rhino Sanctuary). That's ridiculous, they obviously really tried to fool us and why was the visit to Mau Mau caves planned anyway, if they now it's not enough time for it? So of course we've been insisting on our gamedrive in Ol Pejeta.

So after the second night in Amboseli we spend the whole day on the road to Nanyuki (Mount Kenya) and arrived at Sportsman Arms Hotel in the evening. Horrible hotel, unfriendly and inconsiderate staff, dark rooms with a lot of broken items (lights, dustbin) and water dripping out of the bathroom light from above. Restaurant also very dark and uncomfortable, staff as mentioned, buffet very small and not tasty at all.

The next day our gamedrive at Ol Pejeta was great but we had to quit in the early afternoon due to one out of four persons was already feeling bad because of conditions of the last night... sad because of the nice conservancy and bad because of returning early to that hotel (we just thought ok we'll tolerate one more night there).

The next day we went to Nyahururu to visit the Thompson falls, spent few hours on the road and arrived at the lodge for lunch. Already two out of four persons felt bad/were ill due to the last two nights. Lodge was very old and rustical but had charme but could definitely be maintained better, especially the showers.

The next morning we took off to check-in to our hotel in Nakuru and left with picnic lunches for Lake Bogoria which was a nice trip. We arrived at our hotel (Hillside Court) in the late afternoon and took a first look into our rooms and we've been disappointed again. Dirty sheets, leaking toilets, dirty towels and so on.
That was the point we decided not to be disappointed about accommodations anymore and just to look forward to get back to the hotels late and wake up early the next morning for gamedrives/excursions.
The next day we had our gamedrive at Lake Nakuru, which was as enjoyable as the other gamedrives! In the evening we had to go back to our hotel, at least the staff tried everything to get us comfortable.

The next day we went to Kakamega forest and finally had a good accommodation again, the Rondo Retreat. Really charming, quiet and in the middle of the forest! After a good night we had a guided walk into the forest the next morning and went to Kisumu arriving at our hotel for lunch.

In Kisumu we decided to upgrade the hotel in advance on our own cost to have two comfortable nights with a day at leisure in between! Later it paid off...

After two nights in Kisumu we took off to Masai Mara with a stop at the soapstone factory in Kisii which was quite interesting. We arrived at our camp in the Mara at dinner-time. The Lechada camp is not maintained well, the mattresses are done, the showers are very dark, dirty, no hot showers, all in all very poor bathrooms, food was okay but the dining hall also very dark. Staff and the Masai have been friendly.
The gamedrives the next two days have been amazing, the Masai Mara is really awesome.

After three nights in the camp we took off to Naivasha and we've been really excited about our hotel, the Lake Naivasha Resort was on the program for two nights. Arriving at Lake Naivasha our driver told us we'll stay in the 'sweet lake resort' which is a totally different price category than the Lake Naivasha Resort wish we found out really fast online, so we told the driver and insisted on to stay in the Lake Naivasha Resort as per program. As we were doing our boatride before lunch, our driver was to sort out with the office. As we came back I had to talk with the boss Lucy from the office for the first time, the lady really told me that the hotel was changed and we've been informed about, which was not true and a lie! After me still insisting on us staying in the better hotel as per program she was shouting at me on the phone!!! It was getting later and later so that we even had no lunch and we finally accepted to stay in another hotel called Masada resort, because Lucy was not reasonable and insisting to her lie the hotel was changed and we knew. So we checked in at around 6pm in the Masada Resort without having any lunch (all meals included) and the hotel was also definitely not the same category as the hotel on the program, the hotel that we have paid for! How can a hotel/program that we have paid for be changed?

The next day we went to Hells Gate Nationalpark and had a gamedrive in the morning to back at the hotel for lunch and afternoon at leisure. After another night at that hotel we took off to Nairobi the next day.

We would never recommend that agency to anybody, please be careful!
Our driver/guide Evans Ngigi was really excellent but the Office/the boss Lucy really unprofessional, customer service was very bad or no customer service at all! She tried to fool us with skipping Ol Pejeta Conservancy which is 95 USD per person, in total almost 400 USD. And finally she corned us with our hotel in Naivasha and saved a lot of money (hundreds). This lady is criminal! Sadly we had no chance to react because it was already paid and booked directly with that agency in Kenya.
Naoko
–
JP
Visited: January 2015
Reviewed: Jun 12, 2015
35-50 years of age | Experience level: over 5 safaris
Great safari at a low price
Thank you very much for the great safari!
I have 5 times experience of tour with Jockey tours, and every safari was fantastic!
The driver has great knowledge and experience, and he has the skill to stop a car at the right place to take a photo of animals!
The Lenchada camp is very clean and comfortable, and has security guards of masai people all day and night. It really reassured me. As the security is very important in Kenya, I recommend the safety campsite.
the tour cost was reasonable, you might want to compare the price with another companies.

Robert
–
Visited: February 2023
Reviewed: Mar 4, 2023
Email Robert | 50-65 years of age | Experience level: 2-5 safaris
A first rate safari experience
We enjoyed a wonderful three day safari with Jocky Tours and our fantastic driver/guide Jeff.

What a memorable experience!

Jeff was absolutely focussed on giving all in the group a great safari by using his wide experience and knowledge.

We felt Safe with his driving across absolutely all sorts of terrain in his pursuit of giving us the best chances of experiencing a wide variety of wild animals across the park - and we did. We got to see all we had hoped for and much much more besides

The camp was very comfortable with beds, and hot water readily available, staff were friendly and attentive, food choice was limited but wholesome, and our packed lunch for our full day drive extensive!

Jeff, was the perfect guide and driver.
Mahdi
–
IR
Visited: August 2022
Reviewed: Aug 29, 2022
Just good and professional
It was a very good deal.
One point..think about the Lodge you want to stay. They differ a lot. I choose Jambo and it was fantastic.
All the things went alongside the declared program.
I think toyota will be better than safari vans.
David ,our driver and guide was cute and kind. Try to find best places.
However, I got a little disappointed with Masai Mara itself, although it is beautiful and lots of animals; but don't expect the Big immigration as ones in documentary films!
After all , it was a good experience

Max
–
Visited: August 2022
Reviewed: Aug 15, 2022
Email Max | under20 years of age | Experience level: first safari
Incredible experience run by a dedicated operator
The 4 day Masai Mara/Lake Nakuru and Naivasha is one of the best 'bang for buck' experiences I could have ever hoped for. Communication with the team was super easy if you give yourself enough time to buy a cheap sim card. Our tour guide, Charles, was always on time, full of information and help, and knew the ins and outs of the Mara which meant we saw the big 5 all in two days! There is no internet for the first two days of the trip which is fine as we bonded as a group and it was nice to get away from the phone. Travelling with Jockey Tours was super reliable thanks to our guide Charles and the team back in Nairobi. The tour of the Masai Mara, Nakuru and Naivasha was incredible, an experience that cannot be captured in words unless you see it for yourself.
Matt
–
US
Visited: September 2021
Reviewed: Sep 14, 2021
Email Matt | 35-50 years of age | Experience level: first safari
Outstanding Safari experience that exceeded all my expectations!
I was part of a group of eleven and Jocky Tours was nothing but extremely helpful, throughout the booking process and during the Safari. In particular we had lots of questions about Covid safety and testing before we left Kenya. We needn't have worried, Jocky Tours made sure we could enjoy the Safari and feel completely safe. They also arranged for testing towards the end of the 6 day safari so that we would have results prior to departing for the airport.

The safari itself was just epic. Our guides, Richard and James were extremely knowledgeable about every animal and plant we encountered. Not a single question went unanswered. Besides their extensive knowledge they were both extremely fun and engaging. All eleven of us on safari felt like we had made new friends in Richard and James.

The locations we toured were stunning and varied during the six days. Everything from the plains and savannah to lakes and a Masai village where we got to learn about the culture and traditions of the Masai people.

I can't rate this experience highly enough. Use Jocky Tours for your safari, you will thank yourself later. Brilliant, brilliant job, Jocky Tours, thank you!
Rich
–
SK
Visited: March 2019
Reviewed: Mar 22, 2019
Email Rich | 35-50 years of age | Experience level: 2-5 safaris
The review below is the personal opinion of Rich and not that of SafariBookings.
good office interaction, driver not perfect
Minneh was great helping get this organized at the start and was quick to respond to our questions and queries, which was fantastic. But there were some mixups on what time we were supposed to be picked up at our hotel to start. Not a big deal, but we were told three different times and ended up ready at 7am while the driver said he was told to get us at 8am. A bigger deal was the 45min wait at the tax office coming home while our driver sorted out permitting issues on the way out. Other safari teams came through the tax checkpoint quickly, showed their receipts, and left -- less than 60 seconds -- while our paperwork wasn't quite right, and so we waited and waited and waited.

The animals of course were great, which is what you want to remember from the experience. And Keekorok lodge, while dated, was a great location and had super friendly staff.

I'd probably be okay using Jocky Tours again for the ease of payment and organizing, but just double and triple check how things are supposed to go on timing. And maybe avoid Leonard as a driver. We didn't get as a warm a fuzzy with him as we might have liked -- he'd clearly done this a lot before, but spent a lot more time on his phone while driving that we would have wanted.
Disclaimer
All corporate and/or tour info is provided by Jocky Tours and Safaris, not SafariBookings
The tours offered by Jocky Tours and Safaris are subject to their terms & conditions