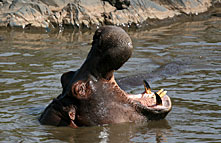 Safari.com
4.7/5 – 185 Reviews
Office In:

Size:

20-50 employees (Founded in

2000

)

Member Of:

Southern Africa Tourism Services Association

Tour Types:

Customizable private tours and fixed group tours

Destinations:

Price Range:

$64 to $1,010

pp

per person

per day

(USD, excl. int'l flights)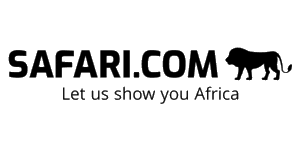 daniel
–
CA
Visited: August 2016
Reviewed: Sep 2, 2016
Email daniel | 50-65 years of age | Experience level: over 5 safaris
The review below is the personal opinion of daniel and not that of SafariBookings.
Awful experience - will never use this company again
After arriving from a fabulous trip in Masai in Kenya which was exemplorary - Kruger experience in terms of accomodation and service whilst trying to resolve the situation was disappointing to say the least. We had spent almost 10k CAD for 6 people and after seeing where we were accomodated (between a caravan park and gas station) and that we would be required to spend most of our family time in this dump (between 2 drives - we decided to leave after 10 minutes of arriving. Our kids would not even sleep on the beds provide in teh chalets (size of a washroom) and washrooms and shower were pathetic (unlike pictures sent to us).
People i dealt with were Bjorn Van Huyssteen and Alexis Boshoff amongst many others...
What a wate of 100 000 ZAR
Spent 2 days driving back to JHB as we could not get a return flight and miscommunication wth tour operator. Alos promised a refund which unsurprisingly we were later informed after numerous call - that they will not refund a cent.
Emabarrassed as a South African who previously spoke highly of SA and services offered here. Never again will i use this company or anyone assocaited with them. Especially as they did not even have an idea of whwre we were staying or never visisted thsi place.
Was also advised that ony after payment was made that airport taxes will be an additional 17% of total package already paid...
BTW - 3 star meal and wine - meant shhopping at local store and cooking in a common kitchen and then carrying your own chairs to "dining area" about 400m away..
Gregg S.
–
US
Visited: August 2016
Reviewed: Aug 31, 2016
Email Gregg S. | 50-65 years of age | Experience level: first safari
Andy Saidy made fantasies come to life!
I relied completely on KrugerPark.com, and especially Andy Saidy to put together my holiday ... and I was not disappointed! Everything I had dreamed and fantasized about Africa came true and was brought to life. From the exceptional staff at every lodge I visited, the literal "works of art" that were my dinner plates, the 5 Star accommodations, to the animals, animals, animals! And I won't even attempt to describe the beauty of Africa itself! My transfers were all handled smoothly, efficiently and with a great deal of aplomb due to the drivers being so well informed with not only the locale, but also about my itinerary, timing, and destinations.

Not only did I see the Big 5 many times, but had the opportunity to see a Leopard relaxing after having finished her meal for the day, several Pride of Lion, 2 young male Giraffe toughing it out with each other, but Zebra, Hippo, Giraffe, Crocodile, Kudu, and too many others to mention. Animals I didn't even know existed!

If you have longed for a lifetime to see even a small part of Africa as I had, or even if you're simply contemplating someplace new to visit, I highly recommend KrugerPark.com and Andy Saidy with the utmost of confidence that your Safari will be a stunning success and will leave you with memories that will last a lifetime!
Nicole
–
Visited: March 2018
Reviewed: Apr 12, 2018
Email Nicole | 35-50 years of age | Experience level: over 5 safaris
The review below is the personal opinion of Nicole and not that of SafariBookings.
Absolutely disgusting service
Travel to the Kruger park at least twice a year but this was the first time booking through safari. Com.Arrived on holiday with a double booking people and after verbal promises from safari. Com nothing was resolved. Absolutely disgusting service
Elizabeth Constable
–
Visited: March 2018
Reviewed: Feb 17, 2018
Email Elizabeth Constable | 50-65 years of age | Experience level: first safari
Amazing 7 star service!!!
It was so easy and I felt safe in the knowledge I was looked after. I am a woman travelling alone and Giada made me feel very secure. The best possible choice was made for me.

Paulette and Warren
–
US
Visited: October 2016
Reviewed: Dec 10, 2016
Email Paulette and Warren | 65+ years of age | Experience level: first safari
The most amazing trip of our lives.
Clive did an amazing job for us. We started out at a wonderful hotel in Cape Town - Table Bay Hotel. We had a wonderful guide for the day (Lynne Abrahams). All the transfers worked perfectly and we started our safari in Tanda Tula. The tented camp was wonderful. Forman was our guide and he told us everything about all the animals.

We then went to Chitwa Chitwa which was incredible. There are no words for the wonderful lodge - we stayed in the Chitwa House - thanks to Clive. The safaris and animal sitings were unbelievable. We will remember this trip for the rest of our lives and are hoping to come back. Armond was our guide and was so knowledgeable. The food was wonderful and we were served like royalty.

Hoping to come back soon. We left our hearts in South Africa.
Larry S.
–
US
Visited: December 2016
Reviewed: Nov 23, 2016
Email Larry S. | 50-65 years of age | Experience level: 2-5 safaris
Great experience with Krugerpark.com
Below is a letter I wrote to Anthea, the representative at Krugerpark.com, who put together a vacation package for me and my wife recently:

I'm writing to thank you for all your help in arranging a great vacation for me and my wife Jan. We had a great time at the GreenFire game lodge at greater Kruger Park and at the Dreamfields guesthouse in Hazyview. The GreenFire lodge was especially amazing, we saw the Big Five and many other animals, the owner, staff, meals and accommodations were great. I would recommend this to anyone. They also arranged for the all day ride through Kruger park which was included as part of booking through your agency, a nice change of pace that made us feel like royalty. I had a little trouble with all the steps due to my disability but you must have talked to them as they put me in the closest chalet with the shortest walk which helped a lot.

Everything went off without a hitch, I will be sure to recommend you and your agency to anyone I meet who may be considering SA as a vacation destination, thanks again for everything!
Danni
–
Visited: July 2016
Reviewed: Sep 9, 2016
Email Danni | 50-65 years of age | Experience level: first safari
Amazing experience
We cannot fault the holiday we had in Kruger. Everything about it was fantastic. All the stress was taken out of it as everything was organised for us, we just had to turn up! It was excellent value for money! Accommodation was comfortable and clean, the safari guides were passionate and knowledgeable and happy to accommodate anything we needed. They knew where to take us to get the most out of our safaris and what we saw in Kruger Park far exceeded anyone's expectations. It was really the trip of a lifetime and we will never forget it. Thank you to everyone involved in making it so memorable, we can't name everyone but thank you to Andy Saidy all your help organising and dealing with all our queries.
Christine
–
FR
Visited: March 2023
Reviewed: May 26, 2023
Email Christine | 50-65 years of age | Experience level: first safari
A straightforward booking experience with very good follow-up
We took a bit of a gamble on our dream safari to Madikwe and didn't book it until three weeks before we travelled - which meant that we could make a "short notice" booking and therefore save a lot of money on a safari which would otherwise have been out of our price range. Luckily for us, there was still availability at the wonderful Tuningi Lodge, and we had a truly memorable holiday there. We found Keith Chideme at Safari.com very easy to communicate with and quick to respond throughout the whole experience, and I would definitely recommend his services to anyone considering a similar trip.
Mike
–
US
Visited: March 2018
Reviewed: Feb 7, 2018
Email Mike | 50-65 years of age | Experience level: 2-5 safaris
remarkable experience, well-organized
We did the 5-day, 4-night tour, 2 nights at Pretoriuskop camp in Kruger Park and 2 nights at Kapama Private Reserve. The overall experience was fantastic. The Kruger Park component was more basic and less intimate but only in comparison to Kapama after the fact. Arrangements in both places were well done, with no glitches. The tour operators at Kruger (Outlook Safaris) were friendly, knowledgeable and instructive on the game drives, and went out of their way to accommodate our various dietary needs for meals. Kapama is much more up-scale, a beautiful lodge (Kapama River Lodge) in a beautiful setting, and the staff were amazing. The experience was more intimate than at Kruger because the jeeps are open, and it was just our family with the driver and tracker. We saw 3 of the big 5 at Kruger, and all 5 in the first two drives at Kapama. Transportation to/from and between places was flawless, and the drivers were friendly and informative. Overall, well-worth the cost for a unique lifetime experience.
Emile
–
US
Visited: December 2017
Reviewed: Nov 15, 2017
Email Emile | 20-35 years of age | Experience level: first safari
Great safari trip and great value
My two friends and I had a great time on our Safari, thanks to the help of Giada and the Safari.com booking team. We very much enjoyed our 3-day stay at Kapama River Lodge and would recommend this service and Kapama to anyone. Thanks again for helping us enjoy a wonderful trip!
Disclaimer
All corporate and/or tour info is provided by Safari.com, not SafariBookings
The tours offered by Safari.com are subject to their terms & conditions