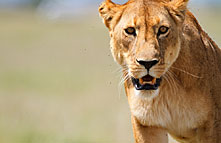 JJ Tours and Safaris
4.0/5 – 11 Reviews
Located In:

Size:

1-5 employees (Founded in

2014

)

Tour Types:

Custom budget & mid-range tours that can start every day

Destinations:

Price Range:

$75 to $250

pp

per person

per day

(USD, excl. int'l flights)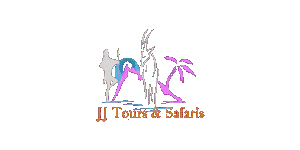 Rating Breakdown
abdulkader
–
IN
Visited: October 2016
Reviewed: Oct 17, 2016
Email abdulkader | 35-50 years of age | Experience level: 2-5 safaris
ngorongoro
very well organized safari , nice hotel ,excellent safari driver & vehicle
Nena
–
Visited: December 2015
Reviewed: Apr 25, 2016
Excellent Service
We were on a mission to explore Tanzania . Great service and best Guide on board Shabani Mpita,helped us communicate to Italian speaking guests we encountered as well .JJ tours effective and helpful all the way, with workers fully capable.Will definately secure round two. Great packages
Exploring east #africa # tanzania. Join the group
https://mobile.facebook.com/groups/1610864215846598?refid=27


Daniel
–
US
Visited: March 2016
Reviewed: Apr 17, 2016
Email Daniel | 20-35 years of age | Experience level: first safari
Friendly, Knowledgeable, Professional
Friendly, knowledgeable, professional are all terms I would use to describe the wonderful staff of JJ Tours and Safaris. They're the only tour company I would use and I intend to choose them again.
upendo
–
Visited: February 2016
Reviewed: Mar 22, 2016
Email upendo | 20-35 years of age | Experience level: first safari
ngorongoro and kikimanjaro
We had a wonderfull time in Ngongoro with your two children, my husband had a new experience
We did see many animals living along with the Maasai people and then we proceeded to Kilimanjaro
Kinukamor water falls a natural spring water that begins from mount Kilimanjaro,this gave us a wonderfull experience on the last day our driver guide picked us up and took us to the Kilimanjaro International airport I was very happy, friendly and was always on time
So I would recommend you to book with JJ tours and Safaris
Safana abraham
–
NG
Visited: January 2016
Reviewed: Jan 22, 2016
Zanzibar stonetown tours
We wenr for our tour to zanzibar me and my newly wedded wide we came ror our honeymoon and this was our first trip to Tanzania ane zanzibar, we has a wonderful time there Mr Kuya Mbogoma of jj tours was promptly on time even when we forgot our passport he offered us to go back and fetch it despite other agents would had charge even more.

I would recommend you to use jjtours for your booking you will not regret
JP
–
US
Visited: January 2016
Reviewed: Jan 18, 2016
Email JP | 20-35 years of age | Experience level: first safari
The review below is the personal opinion of JP and not that of SafariBookings.
worst arrange and rude driver
We visited Serengeti and Ngorongoro, but our driver (Eric) of JJ Tour and Safari always lied and hide bad information for him to rest. JJ Tour and Safari also never let us know information after making a payment.
When we asked some question, he always replied in a derisive tone, and some time tap for chip.
I strongly recommend you to avoid him and this company in order to enjoy your trip.
Joseph Moses
–
GF
Visited: November 2015
Reviewed: Jan 2, 2016
Email Joseph Moses | 35-50 years of age | Experience level: first safari
Dar es Salaam City tour, Zanzibar Stonetown and Bagamoyo Historical Site
We where about 13 people visiting Tanzania for the first time.
We had a wonderful trip learning about the history of the country and how Tanzania was involved in Slavery
we learnt that . Slavery has depopulated the continent in numeric, academic and intellectually, but the spirit of the continent is rich the people resolute and determined.
Our interaction with Tanzanian people has enriched us greatly.

we had a wonderful stay at Dar es salaam and Zanzibar Serena people, the staff where very friendly and our bus driver was always on time before we proceed begun our Tour

Certainly we would loved to visit Tanzania again next year again.
Please if there is anyone out there please I would recommend JJ tours and Safaris as the best Tour operator to offer Safari
Mr Vikrant
–
Visited: December 2015
Reviewed: Dec 29, 2015
Email Mr Vikrant | 20-35 years of age | Experience level: over 5 safaris
Mikumi and Bagamoyo Trip
We had a wonderful visit to Mikumi it was 10 of us we really enjoyed and had fun the driver was Mr Deo who really took care of everything for us......
we had an opportunity to visit various attractions such as, the Snake park and the national park it self
We had a chance to stay at Morogoro hotel which was an outstanding hotel but those the food wasn't that bad at all

even bagamoyo was wonderfull we experienced the historical site and the crocodile park where they keep crocks

overall the tour was so awesome. JJ tours and Safaris was in every way they really took care of everything for us I would recommend you to visit JJ tours and Safaris
N-
–
TR
Visited: October 2015
Reviewed: Dec 28, 2015
Email N- | 35-50 years of age | Experience level: first safari
The review below is the personal opinion of N- and not that of SafariBookings.
Shame for Tanzania
I have never ever complaint about a travel agency until now, but in this era, people should know whom to trust and whom to not. Please do never use" jjtoursandsafaris", JJ Tours", "nzuri sana safaris, Nzurisana Safari" while you are travelling to Africa, Tanzania or any tours they are taking part at.

My husband and I visited Tanzania for a week in October for our honeymoon. We have booked Hilton Nungwi by ourselves, and asked Hilton to refer us an agency who would drive us to safari for two days. All our payments made by cash the day they have picked us from the airport. Our 4 days at Nungwi was perfect. Two days of our so called "safari"- there are no words to describe the awfulness and how we agitated our life safety.

1. JJ Tours and Safaris did not make the 4 night's payment on behalf of us to the Hilton Nungwi even though we have paid all tour payment the first day we have arrived to Tanzania. Our agreement and booking was for 4 nights, but they only paid 3 nights to the hotel. Thus Hilton had charged extra 210 Dollars for us, and we needed to pay that money to check out from the hotel.

2. JJ Tours and Safari drove us to Mikumi National Park by the oldest car, which had no seat belt at the back seat, and which had stopped during our travel. Driver (Francisco Swebe- nzurisanasafaris) had bribed the police two times for breaking the speed limit, and once for not having the seat belt.

3. First Lie: On our way to "TanSwiss" he said he has talked to a friend and his friend mentioned him that the TanSwiss is full and they have no rooms for us- so he will take us to another hotel of his friend. (I have confirmed our booking with TanSwiss before our travel, so I have insisted that we have the confirmation and he should drive us to there. There was nothing left for him to do- so he drove us to TanSwiss. I swear to God, the hotel had maximum 15 guests, and it was like empty.

4. Second Lie: When we arrived the hotel- TanSwiss- we learned that this hotel is "bed and breakfast", and although we have paid for full package for two days; our guide (Francisco Swebe ) tried to make us pay our dinner and lunch.

5. Third Lie: If I get the chance to upload pictures, I will upload the car that they have taken us to Safari. (We could not bear and asked driver to bring us back at the end of 2 hours). The car did not have a key and any protection. It was working hotwire(Putting cables together etc.…).

6. From October to December- we have been in touch with Kuya Mbogoma, to make him pay our 210 dollars back. Like a joke, he has sent us only 65 dollars!

7. Tours Company is "JJ Tours", "JJTours and Safaris". We have been defrauded by Kuya Mbogoma and his partner company "nzurisanasafaris" Francisco Swebe. The cars you see at their web pages are not the ones that they used while driving us. Do not believe in these two companies offerings. If this happened to us, it may happen to you too.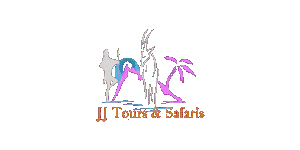 Reply
from

JJ Tours and Safaris

Posted on Jan 7, 2016

Dear Ozugur/ Nur

We had the discussion and have paid them the total amount USD 112

by the end of this month I will finish with remaining amount

I take full responsibility and I am willing to refund the clients back, so far I have already paid the clients USD 177, and the amount due to us USD 33. I had communicated with the client informing since November 2015 after their Safari that I am making sure their payments are done.


James Singila
–
Visited: September 2015
Reviewed: Nov 3, 2015
Email James Singila | 20-35 years of age | Experience level: first safari
me and My wife James Singila VIsited Zanzibar for 3 Nights in Double Tree Nungwi Resort
The JJ tours and Safari Staff Team where so friendly towards us
Quick to respond and the expectation was so awesome

the Staff went extra mile in making sure that the airport pick was on time
Disclaimer
All corporate and/or tour info is provided by JJ Tours and Safaris, not SafariBookings
The tours offered by JJ Tours and Safaris are subject to their terms & conditions