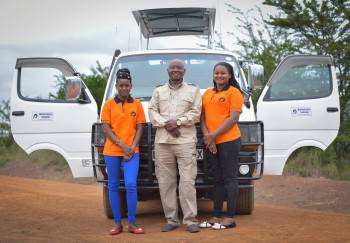 Bienvenido Kenya Tours and Safaris
4.2/5 – 62 Reviews
Office In:

Size:

10-20 employees (Founded in

1992

)

Member Of:

American Society of Travel Agents

Tour Types:

Custom budget & mid-range tours that can start every day

Destinations:

Price Range:

$25 to $100

pp

per person

per day

(USD, excl. int'l flights)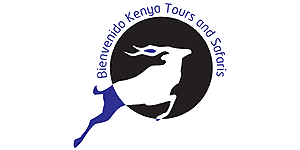 Request a Quote


for a custom tour
Your request will be sent directly to the operator
If preferred, you can contact the operator directly
Jesica
–
AR
Visited: August 2017
Reviewed: Aug 30, 2017
Email Jesica | 20-35 years of age | Experience level: first safari
Great experience
We had a great experience with Bienvenido. We hired a private safari to visit Amboselli, Lake Nakuru and Masaai Mara. The van was in good conditions and our guide, David, was really helpful. He was willing to answer all our questions and search for the best places to see the wildlife.
We highly recommend this company :)

James Miller
–
US
Visited: July 2016
Reviewed: Sep 11, 2016
Email James Miller | 35-50 years of age | Experience level: first safari
Awesome experience at Masai Mara and Amboseli
I had my awesome safari in Kenya with this company and I enjoyed from airport transfer to the days in the wild. I had an awesome driver guide who had knowledge about the animals and attractions. This company made my visit to Kenya enjoyable and worthy.
Mutindi
–
Visited: January 2016
Reviewed: Aug 25, 2016
They are the best to offer tours! My experience was one of the best.
The communication was very much ok.The service was excellent
Kiilu
–
OM
Visited: May 2015
Reviewed: Aug 10, 2016
I and my friend we decided to visit the Bienvenido Tours and Safaris .we connected Nakuru,Masai Mara
Bienvenido Kenya Safaris is very nice and a better place to stay
Nick
–
US
Visited: January 2020
Reviewed: Feb 17, 2020
Email Nick | 35-50 years of age | Experience level: first safari
The review below is the personal opinion of Nick and not that of SafariBookings.
Overall, I give you 3 stars as customer service wasn't the best. Our safari driver was very good!
Last month our travels in Kenya were to Masai Mara (2 days/2 nights), followed by a hotel resort stay in Diani Beach (2 day/2 nights). Leading up to this booking with Purity and Bienvenido, I researched several different companies, some of which were not on safaribookings.com, etc. One of these companies had great customer service, and I was nearly ready to commit and book, however, given the fact he didn't take credit card payments, I backed out of it completely. I explained this to Bienvenido and was looking for good service and more convenient payment options. Despite the fact I mentioned this, I found it difficult to book since I was 2 continents away (and there was a 9 hour time difference). I had higher expectations with Purity, and customer service is so very important to me, I found the process of things very strange and just different. We were asked to send different information and documents later on and it just wasn't as organized as it should've been. The service was kind and courteous all along, but there was too much of a delay in getting back to me about what we needed. Perhaps it's due to experience and it's a newer company, but I don't know why for sure. However, I did appreciate (eventually) having our transfers all set up, but again it was very last minute that we received the info. We would ask Purity for the details, but then sometimes there was no response. Delayed again. However, she would always get back to us, told us to relax and be patient. I'm not sure why if I paid in advance and was on top of things and diligent, why we had to wait sometimes days after she originally said she'd get back to us. This was my first safari, and the actual safari was spectacular. The wildlife was out of this world! The tent in Miti Mingi was just okay, with some electrical problems at times and there was NO hot water. That definitely lowered the score. On the flip side, what did raise the overall score was our safari driver, Boniface (I hope I have this correct)! He was such a great driver, very personable, patient, and went out of his way for us. It was excellent customer service. Good job!

The second leg of our travels took us to Diani Beach. However, before we got to the beach, we had to travel 5.5-6 hours from Masai to Nairobi. Due to the hard rains the evening before, we had to take a detour, so this ended up delaying us far too long. Some of the safari group members were forced to leave early with us instead of staying one more day (one group member was not too pleased). It made me feel a bit uncomfortable, but I tried to ease the situation for him. Whether he complained to management or not, I do not know. He became a friend to me however. :) Great members on the trip made for a fun time also! Anyway, Boniface dropped all of us off, somewhere about 2 hours from Nairobi (where each person picked up their transfers). I was getting nervous and he reassured me you guys will make your flight to Ukunda (Diani Beach). It turned out everyone else in both safari vans had been picked up for their transfers before us. That left us all alone still waiting! We had a 3:20 flight and it was not until about 1pm I believe before our driver picked us up (with our luggage). Imagine that. Not what either of us wanted for sure. He drove like a madman and obviously knew he was under pressure and stress. It was like the Daytona 500 (which is today as I write this), and he somehow got us to the airport about 2:45. At this point we still had to go through security and pass through the other one after being dropped off. We raced to the gate, said we were in a hurry, and somehow...with all of this craziness and stress of thinking we would miss our flight for sure...I asked the woman behind the check in counter if the gate was still open...and she said, "Yes!" Amazing. It was way too close for comfort, but we made it. It was a miracle that we made it. However, this could have been avoided with much better planning on the company's part. That's why it is best to get to the airport 2-3 hours beforehand, esp. when you hire a company to plan everything for you. I think I'd go with another company next time, however, the trip as a whole was priceless. My first trip to Kenya was incredible! Thanks for reading. I hope you publish this, because Bienvenido Kenya Tours can learn a lot from our experience, as well as others. I am appreciative for some of your efforts, we were just disappointed in some of the service as a whole. I had higher expectations than what we received.


Eunice
–
DE
Visited: July 2023
Reviewed: Jul 30, 2023
Email Eunice | 35-50 years of age | Experience level: first safari
The review below is the personal opinion of Eunice and not that of SafariBookings.
Our tour was poorly organized,never again
We booked a 4days tour with Purity to Mara and Nakuru,before the payments communication was fast and good.Afterwards on day 3 when we ended up in Naivasha and had to pack for 4hrs with no clear information from our tour guide who also seemed stressed the whole tour and couldn't answer our questions and had to confirm everytime from the management.We contacted Purity for clarification and promised to call us back which she never did and her phone was off for the rest of the day.The guide had to ask us where we were to sleep in Nakuru since he couldn't get any information.In short a whole day wasted just driving.Day 4 was a mess but we didn't expect anything better,all we wanted is to get back to Nairobi,we left at 6:30am went for the game drive till11am thereafter the other guests were to be dropped somewhere to join other groups as we proceed to Nairobi,the dropoff point was not clear and had to stop again in Naivasha for almost 2hrs though lunch was offered after we complained to the guide .We reached Nairobi after 5pm very tired.Book at your own risk,never again.
Juanita
–
US
Visited: November 2022
Reviewed: Dec 3, 2022
Email Juanita | 35-50 years of age | Experience level: first safari
The review below is the personal opinion of Juanita and not that of SafariBookings.
Poor service
I booked an 8 day Kenya/Tanzania safari for my 2 children and I. Purity was amazing to work with prior to leaving my home country. She was very responsive and even went to the embassy on my behalf when I was having problems with my visa. However, once on the safari things started to go wrong. We were picked up from Nairobi and took the long drive to Masai Mara, we did an evening game drive that first day and was brought to our tent camp for the night. Camp was very basic, only had working electricity in the main cafeteria area, so had only a few hours to charge devices. The 2nd day was a full day game drive and visit to Masai village which was wonderful. Day 3 (which was my birthday) is where the itinerary changed. We were supposed to visit Lake Nakuru for a safari boat tour, but that was canceled, there were no other plans for the day besides to drive back to Nairobi and go to a hotel, the next day the plans were to drive from Nairobi to Tanzania and check into hotel upon arrival. That was 2 days back to back filled with just driving. That was not fair to my kids or myself as that was not in the itenerary and I did not pay for 2 days of driving. I emailed purity as I was unsure of what to do and she apologized for the inconvenience. I decided to cancel and book with a different company as I really did not want to spend the entire next day driving. I asked to be dropped off at the airport and took a flight to Tanzania and was picked up from another tour company and had an exceptional experience. Essentially I paid more for the 3 days I was with this company than the 5 days with the second one. The food provided was very subpar, for lunch having boxed sandwiches with cucumber and tomato. Our tour guide was nice however not very helpful with telling us about the things we were seeing. It was a very frustrating experience to say the least, but I am glad it ended on a more positive note with a different company. Please do your research prior to booking. Research the lodges, the amount of driving that will be done and if possible request a specific tour guide. I was hoping for a very positive learning experience for my kids and that was not the case. I also requested a hot air balloon ride over the Masai Mara and was told that would be available at an extra cost and was not available to us while there.
Thomas
–
DE
Visited: December 2019
Reviewed: Dec 20, 2019
Email Thomas | 50-65 years of age | Experience level: 2-5 safaris
The review below is the personal opinion of Thomas and not that of SafariBookings.
Changed the program. I had to stay 1 day in a not booked hotel without any program. Never again
During the Safari my program was changed by Bienvenido Tours. I had wait 1 day and night for another group from a different tour company to continue the trip. I lost 1 1/2 days with waiting in the accomodation and waiting for the other Minivan. I even had to pay the hotel that I booked after the Safari and couldnt use because of the delay. Bienvenido Tours didnt accept a money refund. I`d not book with this company again. The Mara, Nakuru and Amboseli are wonderful places to see. The accomodations in the parks are very basic, but that I knew before
Spain
–
ES
Visited: September 2023
Reviewed: Oct 7, 2023
Email Spain | 20-35 years of age | Experience level: first safari
The review below is the personal opinion of Spain and not that of SafariBookings.
DON'T BOOK WITH THEM
Purity was the operator that I was talking to by email. At the beginning she was answering quickly to my questions so I decided to book and pay the amount she told me. Once I paid I had to wait since 31st May to 29th June to have my confirmation. I had to send several emails (without answer) and that was feeling like a scam. After that, I had to write her a few days before to make sure everything was fine and that was when she told me the planning had changed "because the government increased the price of the entrance fee", so we had 1 day of 5 without visit to any park. Even that happened and I was informed two days before arrival, the price stayed the same. When we arrived there hopefully we met the best driver ever, Ken, who was working for another company and took care of us with all his love. The last day he informed us that we were going to change into another car to arrive at Namanga border where we were supposed to take a bus that would bring us to our hotel in Arusha (final destination). We met that second driver at Amboseli'a date. He came driving his van very fast and shouting at us and at Ken. We couldn't understand anything but finally he left us there without explanation and left driving unsafe. That was a nightmare for us, that were about to lose our shuttle bus and were scared. We had to change into a third van and arrived at Namanga border where we met Abbas, the man that was going to "help" us within there. He asked us the name of the hotel in Arusha and said Arusha wasn't safe so they will going to bring us our hotel. Finally we took the bus but our destination changed again without explanation as he left us somewhere in Arusha. We had to take a taxi after being in the middle of 20-30 men trying to force us to go with them on their "taxis", in a very unsafe area. When I reached Purity on WhatsApp she seemed surprised and worried but when I asked for the amount of the taxi she turned the same: no answer, no help, so I had to talk to my lawyer to start a process against the company. Sometimes you go for the cheapest and that turns into the most expensive experience. Think twice before booking…
John
–
Visited: August 2023
Reviewed: Aug 17, 2023
Email John | 50-65 years of age | Experience level: 2-5 safaris
The review below is the personal opinion of John and not that of SafariBookings.
They reduced program without warning
After we paid them, they told us they would not do the game drive in the morning of the last day, because 2 months ago the government increased the price of the park entrances. It feels like a scam.
Disclaimer
All corporate and/or tour info is provided by Bienvenido Kenya Tours and Safaris, not SafariBookings