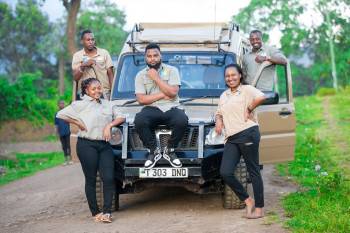 Paradise & Wilderness
4.8/5 – 98 Reviews
Offices In:

Netherlands

Size:

50-100 employees (Founded in

2006

)

Member Of:

TATO

, TALA & ZATI

Tour Types:

Mid-range & luxury tours that, when possible, use accommodations owned and operated by them

Destinations:

Price Range:

$200 to $1,000

pp

per person

per day

(USD, excl. int'l flights)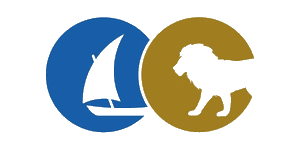 Request a Quote ›
Your request will be sent directly to the operator
If preferred, you can contact the operator directly
Carine
–
NL
Visited: July 2022
Reviewed: Aug 15, 2022
Email Carine | 50-65 years of age | Experience level: 2-5 safaris
Everything well arranged. Customize your trip. The logical route has been well thought out.
Travel is well arranged. Compared to other providers, the price-quality ratio is excellent. A private trip offers more possibilities to discuss the daily schedule with the driver. Overnight stays were very good. We slept in accommodations of Paradise and Wilderness itself. Staff super friendly and thoughtful. No problem to arrange breakfast for early departures. We look back on a very special holiday with very beautiful experiences and special memories. Our advice: Book an unforgettable holiday at Paradise and Wilderness.
Sara
–
BE
Visited: July 2022
Reviewed: Aug 3, 2022
Email Sara | 50-65 years of age | Experience level: first safari
Experienced, customer friendly and flexible travel agency with a professional and helpful staff.
In 2019 I booked our Tanzania/zanzibar holiday with Paradise & Wilderness on the occasion of our 20 years marriage. P&W proposed us an excellent program. First a few days of relaxing at Zanzibar, then the known safaris at Tanzania and finally a few more days of enjoy at Zanzibar. Due to Covid-19, we had to delay this trip twice. P&W was very flexible and rebooked the trip for 2021, and rebooked again for 2022, every time with the same professionality and friendliness. So finally, we started our trip the 12the of july 2022 with my family of 7 persons (5 children between 17 and 21, my husband and I). We had the time of our life! We arrived at Zanzibar in Reef and Beach Resort and were welcomed by Petra. A beautiful residence in the ocean view bungalows, well maintained with a nice pool. We enjoyed a snorkelingtrip, the spicetour and visited the villages with scooters. Also the spa is to recommend! Thereafter we flew to Arusha and stayed in our first tent camp at Lake Manyara. We were amazed by the size and equipment of those lodges. The manager, Michael, is very friendly and thoughtful, nice man. This basecamp is well equipped with a pool and bar, table tennis, billiards, spa, ... The restaurant, with view on Lake Manyara is very beautiful and serves very nice food (especially breakfast, mmm). Here we met our driver, Justin, who will be our guide for the next five days. In the typical Toyota Jeep we experienced 4 complete safaris at Tanguire NP, Lake Manyara NP, Ngorogor NP and Serengeti NP. And yes, we spotted the big 5!!! :-) Justin learned us a lot about the fauna and flora of Tanzania, he also learned us Swahili: Jambo! It was a perfect match. In the meantime we moved to an other basecamp in the Serengeti, at Ikoma. There, Alex, a very calm and skilled manager, received us after an exhausting safari trip, the lodges there were even more beautiful. The location, in the middle of the Serengeti, was overwhelming! The equipment of the camp was more basic (but sufficient), but we didn't expect more in the middel of this magnificent 'nowhere'. The staff was amazing. On the birthday of my husband they provided a birthday cake and surprised us with the Jambosong (and dance) with the whole staff, including Alex. Finally we flew from the Serengeti straight to Zanzibar to enjoy the island and his beauty. This time we stayed at Paradise Beach Resort, nice place, very green and wide. Séléna is the best guest relation manager, we could ask her anything, very helpful. We relaxed at the beach, near the pool, at the bar (excellent cocktails) and enjoyed the warm weather. In the meantime the children were amused by the animation team: wateraerobics, waterpolo, beachvolleybal, beach parties, ... At the restaurant, a very large range of dishes at the buffet: meat, fish, vegetables (cold/warm), fruit, desserts, life cooking (morning, noon, evening), for everyone his favourite meal.
In short, we had an unforgettable holiday. We're glad we booked the trip with this professional tour operator. Melanie, headquarter, is an excellent hostess, who cared for us and outlined this trip from a to z for us. Thank you very much! Our batteries are reloaded!
Mark
–
US
Visited: July 2022
Reviewed: Jul 31, 2022
Edward was great
Our guide was fantastic and great value for money. Thank you!
Eman
–
KW
Visited: July 2022
Reviewed: Jul 23, 2022
Email Eman | 20-35 years of age
The review below is the personal opinion of Eman and not that of SafariBookings.
Horrible Hosting Experience
If there was a negative one rating, that is what I would give. All of the accommodations except for Reef and Beach were filthy and smelled terrible. The lunches were packed around 7am every morning and left to sit in the sun on the passenger seat until lunch time. We stayed in Arusha for 3 nights. On the first night, the water kept cutting off . On the second, large ants spread all over the bathroom floor and on the third, there was no hot water in the tent. The agreed -upon payment method was changed last minute. We were initially told that we can pay upon arrival however, about 2 weeks before our departure we were told to pay nearly half the amount.
Each time we had a domestic flight we had to practically beg for the tickets to be sent. Even though when the payment method was changed the excuse was that they needed to book our flights in advance.
On our flight from Arusha to Zanzibar, they sent us one ticket and sent our guide another(different Airline). We were extremely confused. Poor poor management. There is no emergency contact number or personal. We arrived at about 5:30am . It was dark in Zanzibar and our pick up was a bit late . He arrived without a sign , a uniform or anything that indicated that he was from Paradise and Wilderness( not even a sticker on his bus). We quite reluctantly got into the bus and were taken to a hotel in Stone Town. We were told we would have to wait until check in time i.e.2pm. which was completely ridiculous because management had our flight details and knew we would be arriving earlier. I tried contacting them via WhatsApp. When they responded, all they had to say was "Kindly be informed that normally check in is 2pm, if you request early check in is subject to availability and we charge 15 USD per room" (copied from WhatsApp) . We were willing to pay that amount but there weren't any available rooms. We ended up having to wait for an extra 6 hours to get our room (which smelled like bowel). They later apologized and offered a complimentary massage but this was not nearly enough. By the time our Safari was over , we were fed up and we decided to leave early. Our original booking accounted for 3 nights in Reef and Beach but we only stayed for 1(we were not refunded). We arrived at Reef and Beach around 8pm and left at 7:30am which brought our trip to an end. HORRIBLE HOSTING EXPERIENCE
Jeremy
–
US
Visited: July 2022
Reviewed: Jul 22, 2022
Email Jeremy | 50-65 years of age | Experience level: first safari
Very attentive customer service that customized our safari to our wishes and desires.
We were very pleased with the overall service, responsiveness and professionalism of Safari bookings. Through various emails, our tour operator listened to our wishes and was very flexible in working with us to customize our safari. We did a six-day, fly-back trip in Tanzania and saw amazing wildlife and several different locations--Tarangire National Park, Ngorongoro Crater and the Central Serengeti. Our guide was simply awesome--informative, attentive and very professional. From A to Z, this was a class operation and I would highly recommend using them to our friends and family.
Christian Peters
–
NL
Visited: July 2022
Reviewed: Jul 17, 2022
Email Christian Peters | 50-65 years of age | Experience level: first safari
Great trip
Great experience, because if our excellent tour guide Isaya. Not only he has great knowledge of wildlife, we spotted so many animals, he also tells a lot about his country and things you see during the trip. The campsites we stayed were very comfortable, great service and very nice restaurants for breakfast and dinner. Our land cruiser was excellent. Lots if space and comfortable seats. We enjoyed every minute of our 5 day trip.
Ilse
–
NL
Visited: June 2022
Reviewed: Jul 16, 2022
Email Ilse | 20-35 years of age | Experience level: first safari
It was amazing!
It was a very nice stay! Especially the safari lodge in arusha
Verena
–
DE
Visited: June 2022
Reviewed: Jul 10, 2022
Email Verena | 35-50 years of age | Experience level: first safari
Unforgettable experience
You want to experience animals in the wild? You want a very good price/performance ratio? Then Paradise & Wilderness is the right place for you. We were very well looked after from the first to the last minute. If we had any questions, they were quick to help and we enjoyed our stay in Tanzania and Zanzibar very much. We will be back!
Suzanne
–
NL
Visited: June 2022
Reviewed: Jul 10, 2022
Email Suzanne | 50-65 years of age | Experience level: first safari
On time, friendly working to make your holiday perfect
Without exception everyone was very friendly!
The combination op beach and safari was perfect because you need time to digest alll you haven seen on safari

Alida
–
NL
Visited: June 2022
Reviewed: Jul 9, 2022
Email Alida | 50-65 years of age | Experience level: 2-5 safaris
Excellent, good organized
We had a wonderfull time in Tanzania. Stayed in lake manyara lodge, ikoma lodge en arusha. All arranged by Paradise & wilderness. Our guide during our 2 week trip was Adam, a very good driver and guide who had a great knowledge of wildlife and Tanzania. The food en staff in the lodges was excellent. Also the communication with the organisation was very good. During our trip we wanten to change a night to an otter accommodation and that was no problem at all. Before we went on Safari we got a briefing in arusha. This was very good arranged. Next time I would choose for this organisation without any doubts. Price of our trip was worth it any penny!!! Thanks Melanie of paradise & wilderness for organize our wonderfull trip
Disclaimer
All corporate and/or tour info is provided by Paradise & Wilderness , not SafariBookings