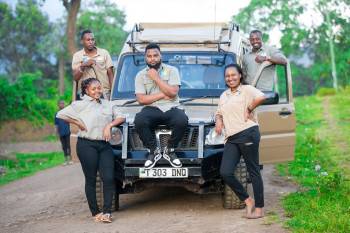 Paradise & Wilderness
4.8/5 – 63 Reviews
Offices In:

Netherlands

Size:

50-100 employees (Founded in

2006

)

Member Of:

TATO

, TALA & ZATI

Tour Types:

Mid-range & luxury tours that, when possible, use accommodations owned and operated by them

Destinations:

Price Range:

$200 to $1,000

pp

per person

per day

(USD, excl. int'l flights)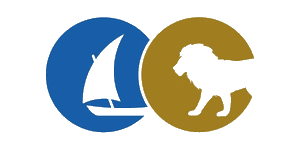 Request a Quote ›
Your request will be sent directly to the operator
If preferred, you can contact the operator directly
Rating Breakdown
Filip Callens
–
BE
Visited: December 2022
Reviewed: Jan 11, 2023
Email Filip Callens | 50-65 years of age | Experience level: 2-5 safaris
Fantastic experience!
Fantastic experience with Paradise & Wilderness. Everything tailor-made for a fair price. Everything was also arranged in detail, from hotel to transfers!
Thank you for giving us this fun trip!
Especially the manager of Africa Selous and our driver were outstanding. Also Lisa from the customer service!

(automatic translation from Dutch)
Mateusz
–
US
Visited: December 2022
Reviewed: Dec 31, 2022
Email Mateusz | 35-50 years of age | Experience level: first safari
Excellent expirence from start to finsh.
The Beach & Safari Holiday Zanzibar package was perfect for us, the timing between each destination was just right, and P&W customer service was amazing – not only they were able to accommodate extra nights for our cancelled & delayed flights, but they also arranged a cake for my wife's birthday in between our Safari extrusions.

Our trip started from arriving in Stone City where a driver with our name picked us up and took to the Shaba Boutique Hotel. We stayed there for 2 days (just 1.5 days if counting early departure and recovery time from our flights) but it was enough to take a walking tour of the city to see Slave market among other interesting points, visit Freddie Mercury Museum, and eat at local restaurants (highly recommend Cape Town Fish Market). We did use a 3rd party website to book the walking tour so I can't comment on the in-house extrusion services. The flight to Arusha for Safari was early in the morning but our driver already was waiting for us with our plane tickets to take us to the airport.

Safari 1st day:
When we arrived in Arusha, Ed our tour guide and driver was already waiting. He took us to Tarangire park for our 1st Safari drive. The drive from the airport was pretty long, about 2 hours or so but was well worth it. Tarangire park was amazing, we got to see all of the animals in that park including a sleeping leopard. The park drive was about 4 hours or so and then another 1.5 hours to get to our accommodations in Lake Manyara.

Safari 2nd day:

This was a "slow day" – it only included a visit to Maasai Boma village that lasted about 2hrs. You can book another day trip or just relax at the campsite. We wish we knew this early as by the time we wanted to book an excursion later that day it was tool late for any tours that would interest us.

We enjoyed the camp site – we stayed in a tent with full bathroom/shower. They also have a bar, pool and restaurant but the most amazing view is the animals walking all over the place, zebras and baboons were everywhere you looked, including running on our tents in the morning. The restaurant offered good dinner options, but breakfast could be a bit better – it was the same thing without a choice every morning. The lunch boxes were ok but it did seem that the main food consisted of left overs from the last night's dinner. The staff was nice and accommodating.

Safari 3rd day

Ngorongoro Crater Safari Drive - about 2hrs drive from the camp site, we spent about 5-6 hours at the park which was even better than Tarangire in my view. We also got lucky and saw all the animals the park has to offer including lions, hyenas and rhinos.

Safari 4th Day:

Lake Manyara drive – which is the same park the camp site is located. It is a very small park with not a lot of tourists but we also got lucky and saw a bunch of lions, families of elephants among the usual zebras and baboons. The drive was fairly short about 2.5hrs as our flight to Zanzibar was in the early afternoon.

Zanzibar Reef and Beach Resort:

We stayed at the villa right at the beach with ocean view and private hammock and beach chairs. The place is very well kept and has the "paradise" vibe. Every night they had some form of entertainment and during the day you could either stay at the pool or book an excursion to explore the island. Breakfast and Dinner options were good, but the snack bar could have a better variety of snacks since the restaurant is only open during specific time frames for dinner and breakfast.

The beach is pretty non existing especially during low tides. The Jetty Bar can somewhat compensate with their beach chairs and places to relax but if you are the type to just lay in the sand by the ocean, this might not be the place for you.

We did end up going to Paje Beach which is a short taxi ride - the beach there is amazing and there are plenty of restaurants along the way - highly recommend Mr. Kahawa Restaurant and Bar for a refreshing drink and great food.

Overall, a picture-perfect paradise resort with great customer service. It appears to tend to customers 40 years or older (or at least that was the crowd when we were there) where you can relax but also gives you some options if you want to be a bit more active. If you are used to Mexico or Caribbean All-inclusive experiences, it is a very similar experience.

All in all - we were very happy with Paradise & Wilderness as our travel booking company, they took good care of us, everything was arranged as promised including all the transfers, and the customer service was simply amazing. I highly recommend them for your Tanzania travels.

Additional information for first time travelers to Tanzania:

US Dollar and credit cards are also accepted in most of the touristy places, but Tanzanians are good negotiators, and you will end up paying way more in US Dollars vs local Tanzanian Schillings currency. You can get shillings from an ATM and use that to negotiate prices – you need to negotiate prices everywhere including taxi before you get in the car – for example, our first offer for a taxi from Reef and Beach to Paja was $20 and we negotiated to 20,000 shillings which was about $8 ad the end. Gift and souvenir shows are the same way - you are better off paying in Shillings and you should be able to negotiate to at least 50-70% off the initial price (we learned towards the end of our trip that starting at 25% of initial given price gives us the best outcomes, and if you start to walk away, you will get that price)
Maasai people – you will see them at the Beach and obviously in the Maasai Villages, they will try to sell you something and be prepare to either spend 15-30 minutes every time they start conversation with you or just say no thank you and keep walking. They are also great negotiators and the above applies.

The tour drivers & guides – they are 3rd party contractors(and there is yet another company that owns the car itself) that every company uses, they just put the sign of whichever operator you buy the trip from on their cars. Our guide Ed was great, his English was very good, and he was very accommodating and knowledgeable.

Airports – you have to scan you baggage when entering and leaving the airport but we had a feeling no one was paying attention to any of the scanners, at one point the guard was just sleeping when we put our bag on the belt and picked it after the x-ray machine. The service is very very slow – see below. Do get a visa ahead of time online - it will save you a lot of time.

Pole Pole (slowly, slowly) – I might be a bit biased since we have lived in a fast paced area for the last 20 years but be prepare to wait everywhere especially at the airports – to give you an idea – there were two people in front of us for the passport control and still took almost 2 hours to get thru it. Restaurants, stores etc outside the resorts are similar too.

Generally, we felt very safe when exploring Zanzibar and Stone Town on our own, and the people are very nice. Zanzibar is Muslim Island but the tourists are free to drink alcohol and dress however they want.

Kimberley
–
BE
Visited: December 2022
Reviewed: Dec 30, 2022
Email Kimberley | 35-50 years of age | Experience level: first safari
As promised, we received Paradise & Wilderness, a memory for life!
We planned our Tanzanian road trip in 2020 ... as we all know, plans were rescheduled. We put together a nice trip with our tour operator contact and once we could travel again, communication continued as we never had a break. Before and during our vacation, the services were available. I was very surprised that even everybody from the hotels, guides, government, etc. were all acquainted of our coming and our planned tour. Very nice and comfortable feeling, surely for a non-experienced traveler. Overall I feel to have received value for the money and would recommend to travel in Tanzania and Zanzibar with Paradise & Wilderness for sure! Also the hotels from this group are very comfortable, very friendly staff, great food and drinks; all I could dream off!

Andrea
–
AD
Visited: October 2022
Reviewed: Dec 10, 2022
Email Andrea | 20-35 years of age | Experience level: first safari
Excellent
Everything exceeded our expectations. Highly recommended!!
SBZ
–
OM
Visited: December 2022
Reviewed: Nov 30, 2022
Email SBZ | 50-65 years of age | Experience level: first safari
Efficient, excellent and customer focus.
The 8 day 7 nights trip was a very memorable one and zanzibar/safaris experience slotted just nice for the duration for me.

The first day at Stone Town will help if you make a bit of own reserch on places of interest. I didn't do any research at all but lucky enough to engage some casual conversation with the locals and found Forodhani Park area in the afternoon and evening. A musical show was there at the fort in the evening and had a taste of local Zanzibaran music. The old part of Stone Town is really historical and Shoba boutique hotel represented this.

The safari trips are very well arranged for the 5 days 4 night program. I am lucky to have Mr Khalid as the guide. He is very experience, excellent knowledge of the safari and animals, and as he is of the same age he is becoming more of a company for me a solo traveler. The lunch food arrangement during safari were packed but they were freshly prepared in the morning. I enjoyed the food a lot and the menu changes throuhout my safari stay. As for the animals, Mr Khalid knew all potential locations and I managed to see all main animals including the difficult to find rhino and cheetah!

The program to end the trip at the beach in Zanzibar was well designed to wind off the hectic safari trip. Still I used the full day there to go for snorkeling.

All in all, it was a very good trip and thank you Paradise and Wilderness for all the arrangement. I felt the value for money even as a solo traveler which I know the cost can easily be optimised if travelling in a group.

It was a real pleasure dealing with Paradise & Wilderness, as all arrangement are very efficient and I can make the trip at a relatively short notice.

Desmond
–
NL
Visited: October 2022
Reviewed: Nov 18, 2022
Email Desmond | 35-50 years of age | Experience level: first safari
Awesome trip!
This is a bucketlist thing! Nice camps, food, rangers and awesome safari's ! We've seen the big 5 and that is soooo cool. Do it!
Peter and Renate with family
–
NL
Visited: October 2022
Reviewed: Oct 29, 2022
Email Peter and Renate with family | 50-65 years of age | Experience level: first safari
Best company for beach and safari in Tanzania
We really recommend anyone who wants to go on safari or beach holiday to Tanzania to book with Paradise Wilderness.
We have booked a 3 week safari / beach holiday with our family and have had a lot of contact in advance about what we wanted. Melanie did a really good job. She has mapped out a safari/beach holiday for us and it was beyond our expectations. It is a fantastic, affordable and very reliable company and everything is arranged down to the last detail, from the taxi that was waiting for us when we got off the plane, the domestic flights to all excursions. It's an advantage that Paradise Wilderness owns all the hotels, lodges tents camps, modern safari cars, they have their own guides and a great staff. All lodges, tents and hotel rooms were spacious, very clean and fully equipped. The staff is extremely friendly and the food is delicious. All the staff really made us feel "at home". During our safari we had a fantastic guide, Christopher, who was like a walking wikipedia. He was by far the best guide we could imagine. He really knew everything about the wildlife and he wasn't just a guide but became a friend. We had such an incredibly beautiful holiday that we will never forget. Many thanks to Paradise Wilderness, and especially Melanie, for this unforgettable experience.

Cobie
–
NL
Visited: October 2022
Reviewed: Oct 24, 2022
Email Cobie | 65+ years of age | Experience level: over 5 safaris
Amazing
I visit Lake Manyara and Lake Natron.
Complete different.
We saw a lot of animals in Manyara and were lucky to see also the fameus lions in the trees.
So happy.
The road to Lake Natron was very interesting.
It looks like a moonlandshape , empty ,grey and stones.
And suddenly out of the blue , the Masai with their red clothes and cattles . Amazing .
We had a guided tour to the Lake . Spectaculair with all the flamingo's.
Nice lodges, good guide and confirtable car .
Communications , service and reliability was perfect .
The tour was more than I expected and for sure : value for money .
Paradise and Wilderness till next time.



Danni
–
Visited: October 2022
Reviewed: Oct 24, 2022
Email Danni | 20-35 years of age | Experience level: first safari
Amazing from start to finish!
My friend and I booked on a 9 day driving safari from Arusha to Serengeti. We were greeted at our starting point by our driver Eddie who straight away made us feel at ease and quickly understood our personality's and what our main interests were for the trip. From then we went straight on a game drive and it absolutely amazing! We saw so many animals and couldn't believe how lucky we'd been on just day 1!
Going forward the trip just seemed to get better and better each day. We experienced and saw so many amazing things and learnt so much from our amazing driver Eddie. He really went out of his way to ensure we had the best possible time and even sat and ate with us most evenings which we really enjoyed and created a great friendship with a great person!
The activities included (such as the waterfall walk in lake natron) was absolutely incredible. Again we met some great local people (Jon in particular) who accompanied us to the waterfalls and we're blown away with his friendly ness and attentiveness, and of course the views!!
All the accommodations were great with plenty of space and comfy beds! Each place we visited we found everyone to be so friendly and helpful.
Thank you guys for making this the best trip of a lifetime we would 100% recommend to anyone who wants to explore this amazing country and see some totally amazing wildlife!
Nicolas
–
DE
Visited: August 2022
Reviewed: Sep 11, 2022
Email Nicolas | 35-50 years of age | Experience level: first safari
Wonderful 2.5 day Safari experience
We had a great experience with Paradise & Wilderness. The communication upfront ran always very well, they were answering every question, providing tips prior to the trip, all in all really good.
We did the 3 day DRIVE & FLY BACK SAFARI SERENGETI, though I must say it's actually 2.5 days, not 3, since the last day we had to be at around 11.00 AM at the airstrip, so it was a short game drive in the morning.
Our driver was Vincent, and he did a GREAT job, he was very friendly and respectful, knowledgeable about the animals, and very supportive when we wanted to have an early start to make the most of the days. We were lucky and saw really all the animals except the rhino, and many of them really up close, so I can say the combination of parks that is included in this package worked really well for us.
The 3 different accommodations we stayed at were great, and the staff in all of them was super friendly. The beds were comfortable, and the food was good. Some of them are decorated with African motives which really build up the atmosphere.
We went for the Comfort Tent, highly recommendable, as you have a good bed and a private bathroom.
In summary, a wonderful experience and I would recommend to hire your safari trip with Paradise & Wilderness.
Disclaimer
All corporate and/or tour info is provided by Paradise & Wilderness , not SafariBookings